Brazil vs. Argentina: Winners and Losers from Olympics Basketball Quarterfinal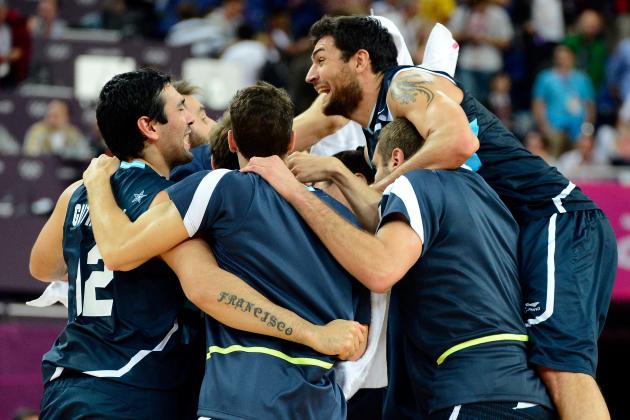 Ronald Martinez/Getty Images

The most obvious winner of Wednesday's quarterfinal meeting between Argentina and Brazil are the determined Argentinians themselves.
They went just 3-2 during preliminary round play on account of a tough loss to France and a predictable defeat at the hands of the United States. Nevertheless, the French are now packing their bags while the Argentinian contingent is still standing.
Both Tony Parker and Manu Ginobili will have cause for some bragging rights, but Ginobili's will resonate a bit more.
At least for now.
Argentina must now face off against the United States in the semifinals, the third such meeting since a tightly-contested tune-up between the two squads in Barcelona. Whatever happens in that game, Argentina can take some solace in knowing that they outplayed their Latin American rivals from Brazil.
Here are the biggest winners and losers from the game.
Begin Slideshow

»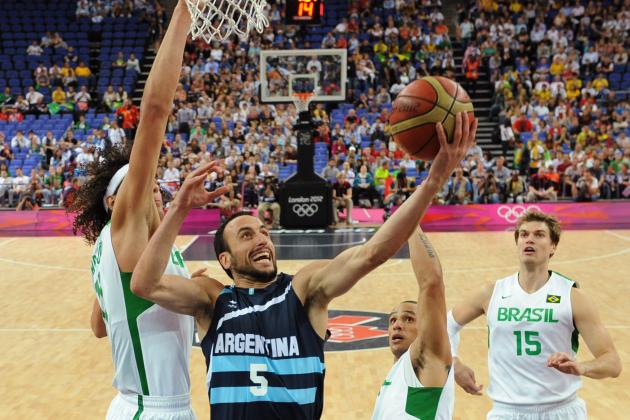 Pool/Getty Images

Manu Ginobili was averaging 20 points coming into this game, and he didn't disappoint.
He scored 16 points on just 11 field-goal attempts, and contributed eight rebounds and three assists in over 36 minutes of action. Manu has been the undisputed leader of his team's Olympic efforts both in terms of his on-court performance and all the typical intangibles that make a difference off the court.
The 35-year-old lives for these kind of moments, something any NBA fans knows after watching him win three championships with the San Antonio Spurs.
He may not have what it takes to stop a United States team loaded with All-Stars, but he's already proven once again that Argentina is a force with which to be reckoned.
Christian Petersen/Getty Images

It appears that the Washington Wizards are already rubbing off on Nene Hilario.
The 29-year-old followed up a relatively unimpressive series of preliminary round performances with another forgettable effort.
Nene deserves some credit for pulling down 12 rebounds in just over 27 minutes. His contributions on the offensive end were a different story, though. He scored just seven points after shooting 2-6 from the field.
He even missed three of his six free-throw attempts.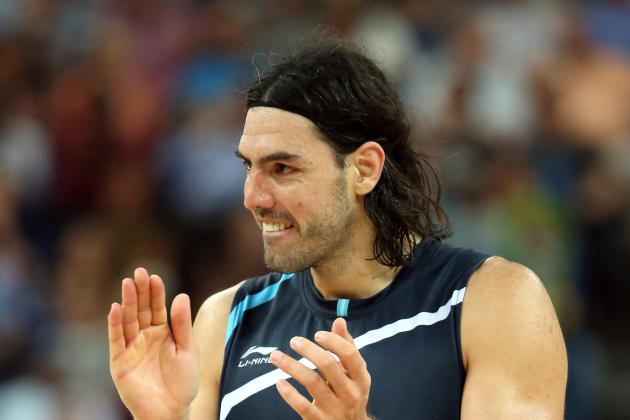 Christian Petersen/Getty Images

As much attention as has justifiably come Manu Ginobili's way in these Summer Olympics, Luis Scola has been right there with him step-for-step.
He scored 17 points against Brazil while making 50 percent of his field-goal attempts. The only blot on his record is that he also made just 50 percent of his 10 free-throw attempts.
But hey, no one's perfect.
Scola is leading the Argentinians in scoring and perhaps sending a message to his former employers the Houston Rockets. The organization amnestied Scola in order to create some cap flexibility, but this guy clearly has plenty of game left in him.
All the better for the Phoenix Suns, who quickly picked him up on the cheap.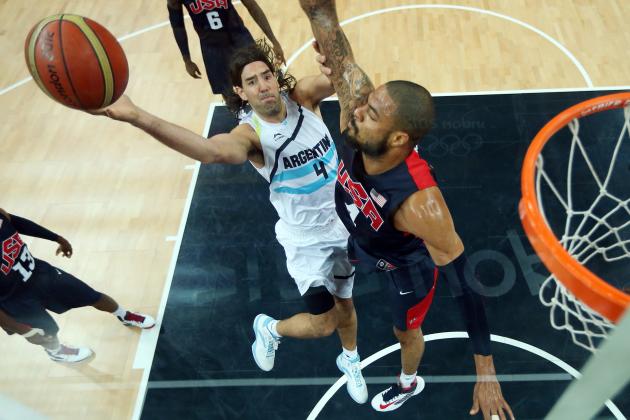 Christian Petersen/Getty Images

OK, let's be honest.
Team USA doesn't have much to fear from any team in this tournament and never has.
Still, Argentina stands a much better chance of upsetting the United States than Brazil would have. This is, after all, the club that lost by only six points in their exhibition game in Barcelona, a quietly sent but nevertheless relevant message.
Sure, the game didn't count toward anything, and you can rest assured Team USA will bring their A-game with them in the semis.
You can also rest assured Argentina will do the same. The odds won't be in their favor, but they'll be the best chances of a shocker this tournament has seen yet.
And, if you think that tune-up was a fluke, just remember that Argentina trailed by only one point after the first half in Game 5 of the prelims. Though the game eventually turned into a blowout, the Argentinians at least proved they could hang with these guys for 20 minutes.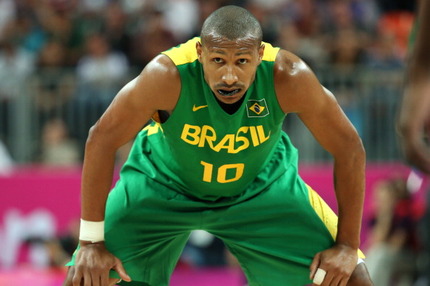 Christian Petersen/Getty Images

Sure, his team didn't emerge the victors, but it wasn't Leandro Barbosa's fault.
Barbosa embarrassed Argentina's Andres Nocioni with a cross-over, pull-up trey, and his overall production looked pretty good too. He scored an efficient 22 points that included four three-pointers, and he was the principal reason this game remained close to the very end.
Still on the free-agent market and looking for a home, Barbosa helped his stock in the NBA as well. After playing the role of a bench-scorer lately, he reminded potential suitors that he could still fill it up when called upon to do so.