Olympic Gymnastics 2012: 5 Things We Learned at the London Games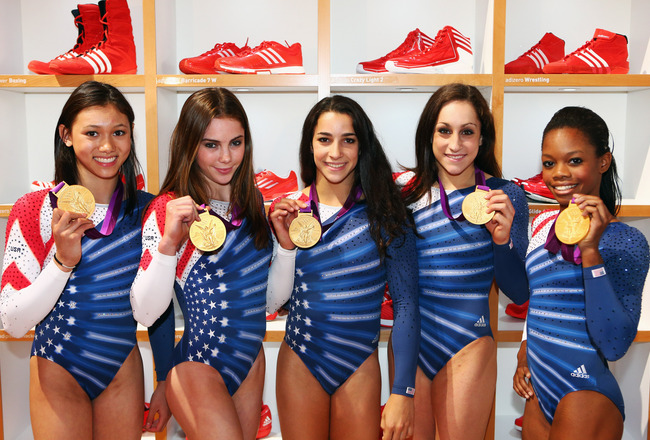 Alex Grimm/Getty Images
The 2012 Olympic gymnastics competition was filled with thrilling routines, shocking upsets and heartbreaking moments.
Every day provided a different piece of drama and a new lesson learned for different gymnasts and for the viewing audience.
Here's a look at five things we learned from this year's gymnastics competition.
There's No Such Thing as a Sure Thing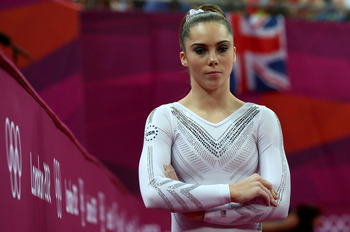 Ronald Martinez/Getty Images
London proved to be the farthest thing from predictable as possible.
All of the preliminary results were completely different than the finals results, with a few exceptions of course.
What seemed to be the surest thing in the entire Olympics was that McKayla Maroney would win the vault gold. She seemingly had no challengers with the most dangerous, difficult and consistent vault in the world.
However, Maroney fell and was awarded the silver, topped by Sandra Izbasa of Romania. Talk about unpredictable and unthinkable.
Another gymnast considered a shoo-in for gold was China's Chen Yibing on the still rings. Chen was the defending Olympic champion and seemed unstoppable. He was upset by Brazilian Arthur Zanetti.
In the Olympics nothing can be taken for granted, no matter how talented an individual athlete may seem. Especially in gymnastics, where it can be almost impossible to recover from a mistake.
All-Arounders Are Key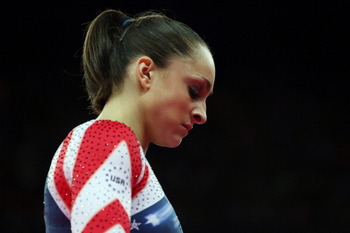 Ronald Martinez/Getty Images
It wasn't one gymnast who propelled Team USA to the team gold medal—although McKayla Maroney's one-vault routine was a key piece to the puzzle—but rather the balance of strong and consistent gymnasts.
Although Jordyn Wieber was stunned by not earning a spot in the all-around finals, no one could say it was that strange how she was beat out by Aly Raisman. The American team has depth; that is why they won the gold.
Douglas, Raisman and Wieber are three of the world's top all-arounders. Their competitiveness with one another made Team USA that much stronger.
On the men's side, it was almost as if Kohei Uchimura was a one-man team for Japan. Uchimura basically carried the country to the silver medal.
With a smaller field of only five gymnasts, it's all-arounders who really stick out for team success.
Olympic Aren't Fair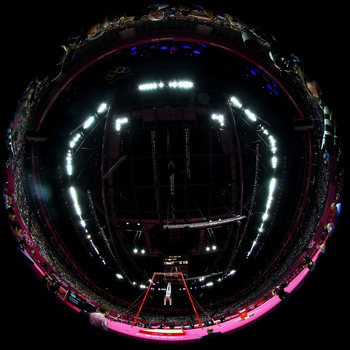 Ryan Pierse/Getty Images
This isn't park district sports, or a pageant where everybody gets a participatory trophy, or gym class where all the kids get an A for effort.
This is the Olympics. There are going to be heartbreaking finishes, devastating losses and decisions you just don't agree with.
We learned that when Jordyn Wieber was left out of the all-around finals. Yes, it was tough for her, and devastating, and just didn't seem fair. But those are the rules and Wieber and the rest of the gymnastics world knew those rules going into it.
And as for tiebreakers, there were just so many tiebreakers in the gymnastics finals. But would it really seem right if athletes shared a medal?
These Olympians work so hard and they earn the opportunity to claim their own title. It just doesn't seem like it would feel right to share a medal.
Gymnasts can come out on both sides of the spectrum, like Aly Raisman who missed out on all-around bronze but won the tiebreaker for a bronze on beam.
This is sports and that is how life works.
It's Not How You Start, It's How You Finish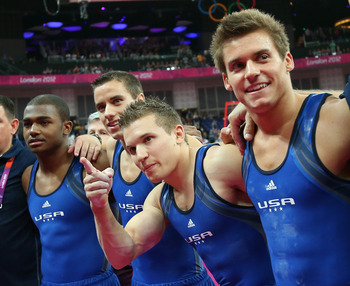 Ronald Martinez/Getty Images
The U.S. men's gymnastics team finished first in preliminaries. It seemed like they would make the podium.
When it came down to the team finals, the gymnasts crumbled and made mistake after mistake.
The Chinese and Japanese squads crumbled during prelims, but they're the teams that claimed the gold and silver medals. What really mattered was how everybody performed in team finals.
Gabby Douglas started her senior career with fall after fall and people worried about her consistency. She performed near flawlessly in the prelims, team finals and all-around finals and secured two gold medals for herself.
Russia's Aliya Mustafina struggled in a recovery from an ACL tear and ended up with four medals, the most for any gymnast in London.
What's going to be remembered is the end result, not everything before that.
It's Not over Until It's over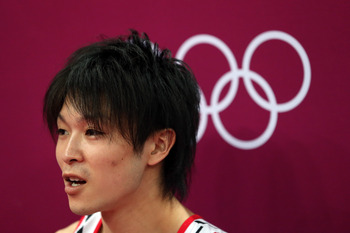 Ronald Martinez/Getty Images
The Great Britain men started celebrating winning a team silver medal while the Ukraine team celebrated a bronze. The Japanese squad looked on grimly, stunned with Kohei Uchimura's low score on the pommel horse.
He had a rough routine, but a 13.466 seemed almost too low. The Japanese coaches filed an inquiry, complete with having to pay cash on the spot, and the score was raised.
Long after the competition it was announced that Japan won the silver medal, Great Britain bronze and the Ukrainians were left empty-handed.
In the women's individual event finals, it looked like Aly Raisman was left short of a balance beam medal. When an inquiry was posted, she ended up tying Romania's Catalina Ponor and edging her out for the bronze.
I think after these Olympics the gymnasts are going to be to scared to celebrate until they are holding the medal in their hands.
Keep Reading