Brock Lesnar: How His Presence Has Changed the WWE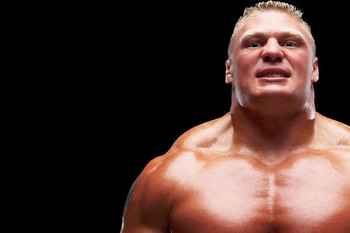 .sporttonetwork.com
Just the name sends shudders through many WWE superstars.
You can just hear Paul Heyman say it while he stands in the ring, as though Lesnar is a god of some sort and all the WWE universe should bow down to him and anoint him as the new face of the WWE.
In a way, he is right.
Right now, no one wrestler who wrestles on a full-time basis other than Lesnar can command that kind of attention (well, maybe HBK or The Rock).
And yes, this may include the cash cow John Cena.
While Cena may be the marketing icon of the WWE and represents everything that is good for the company, Lesnar has changed the culture of the WWE and the way the WWE operates.
Don't believe me? Check out some of the ways in which Lesnar has changed the company since returning in April to Raw.
A Different Style of Wrestling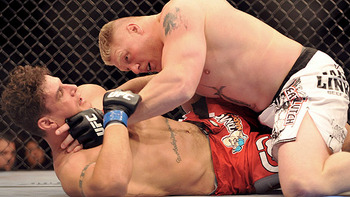 espn.go.com
Not only does Lesnar bring his collegiate credentials and bruising style to the table, but now he adds an MMA style that is a complete contrast of everything the WWE has been based on.
Wrestlers now must be prepared for MMA-style holds and a ground-and-pound attack that is sometimes undefendable.
This makes it hard to prepare matches for him.
There Are Few Opponents Who Can Match Up with Him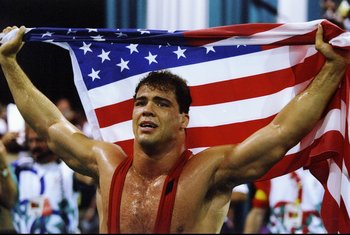 Jed Jacobsohn/Getty Images
Kurt Angle is ideal.
So is The Rock.
But after that, the numbers dwindle.
I can see a Randy Orton or Wade Barrett in line to face him at some point, if Barrett turns face and "saves" the WWE.
A decade ago, wrestlers like Angle, The Rock and Triple H were ideal candidates for programs with the youngster, but now the quality of bruisers is diminished.
I also would love to see Sheamus in a title spot with him and maybe Ryback, when he is ready.
Someone We Love to Hate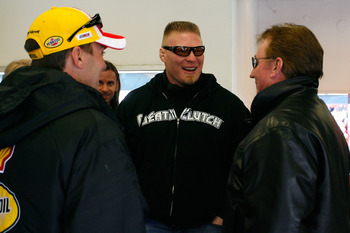 Jason Smith/Getty Images
He is loved because of his awesomeness.
But he is also an amazing heel in this business.
Mark Henry was the last true big man we all hated with a passion. JBL is another.
Lesanar doubles both of them in the ability to capture fans and make them all hate him with one or two moves or a sentence or two.
Selfishness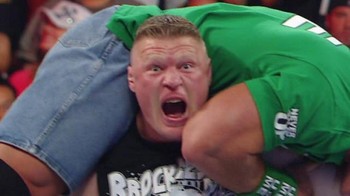 rantsports.com
He controls his own destiny.
Whom he wrestles, when he wants to wrestle.
The WWE may have done a bad job of making him more focal in the company's summer preparations, but I think Lesnar's role in this company is simple: to have control of anything he wants.
After this program with HHH, who is next?
The Part-Time Player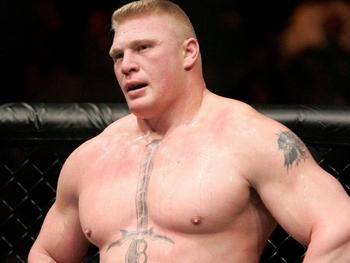 video-gamer.com
It may happen with The Rock, Chris Jericho and Triple H, but I think we will see this more and more.
Lesnar wrestling when he wants to.
It does not do the WWE any favors, but the potential suspense is there, and fans eat that up.
For that reason, keeping him out of the ring is a good thing.
Keep Reading