5 Athletes Who Possibly Could Be Aliens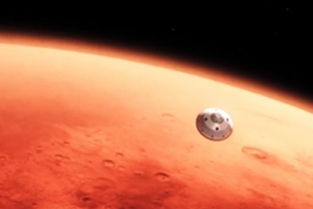 http://www.wordever.com/clipper/Regina/mars-curiosity-probe-5092/11256.html
This week NASA landed their latest space rover, a compact car-sized device called Curiosity, on Mars.
To say this intergalactic achievement is out-of-this-world would be an understatement.
Technology in the right hands can be mind-blowing. For instance, NASA can send a vehicle, 325 million miles into the heavens and park it on a distance planet, without even leaving a scratch, yet Lindsay Lohan can't make it home without causing a wreck?
Go figure.
But do we really need to scour the cosmos, spending billions of dollars, looking for signs of life when many of these bizarre, extraterrestrial-like creatures already preside in a world we all know and love—the world of sports?
Over the years professional sports has been filled with athletes that are truly "out-of-this-world."
Need proof?
Here are five that continue to live among us.
Begin Slideshow

»
Stephen Dunn/Getty Images

Golfer John Daly, a guy who can launch a golf ball into the stratosphere exhibits traits that put him in a world of his own.
Just look at the way he dresses. What human would ever wear a pair of rainbow-enhanced pants with a pink fuchsia shirt?
You are right, none.
That is why I would put John Daly on our alien radar.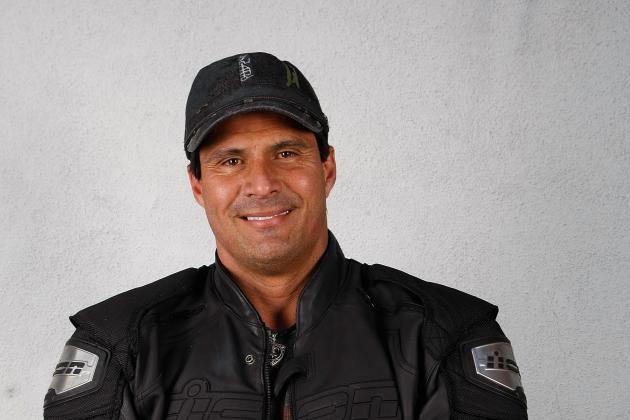 Michael Buckner/Getty Images

To get a true sense of Jose Canseco's bizarre existence, you only have to take a look at his non-stop tweets to his many Twitter followers.
Canseco's online messages are as cryptic as they are strange.
Perhaps these are just a cry for attention or maybe these digital communications are Jose's way of trying to secretly contact his mothership?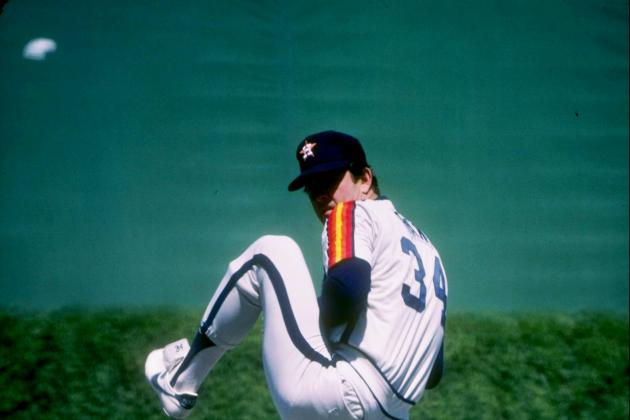 Jonathan Daniel/Getty Images

Nolan Ryan was a pitching machine. His robotic-like power and precision were out-of-this world, regularly throwing strikes over 100 miles per hour.
To this day, his 5,714 career strikeouts remain a record no human may ever challenge.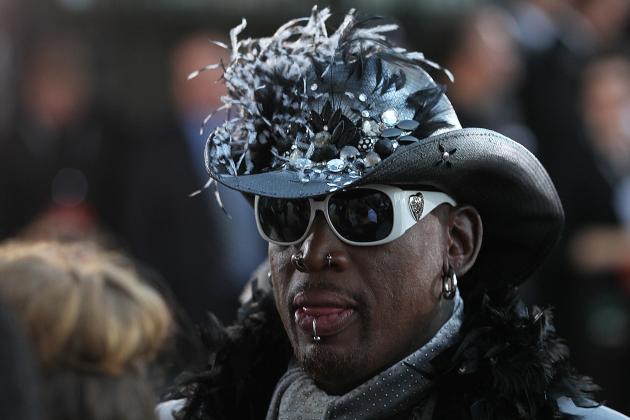 Jim Rogash/Getty Images

Between his many tattoos and body piercings, Dennis Rodman is a definitely a candidate for alien invader.
Sure his body modification could be interpreted as a form of self-expression, but maybe there is more to Rodman than meets the eye ring.
Perhaps his numerous markings and body-bling are not just for show but are signs and symbols of someone from another time and dimension…and I don't mean Hollywood.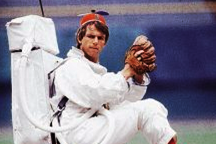 http://garlicneversleeps.wordpress.com/2011/02/12/the-long-ball/
Former Montreal Expo and Boston Red Sox pitcher Bill Lee tops my list of possible aliens that live amongst the sporting community.
True, left-handed chuckers tend to walk on the weird side of life, but Lee's never-ending quest to redefine logic and his unmatched antics, both on and off the field, are truly out-of-this-world.
Even his nickname, "Spaceman" points to the conclusion that this guy has come from a galaxy, far, far away.