Likely Liverpool First XI Against Bayer Leverkusen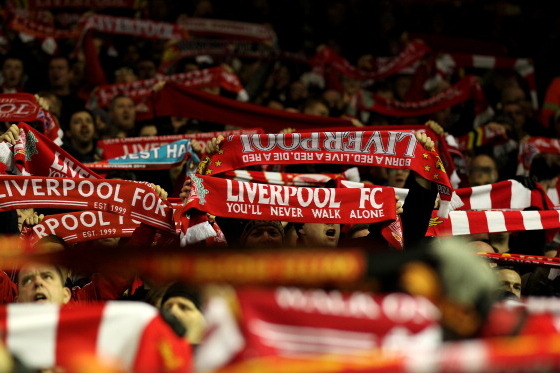 Alex Livesey/Getty Images

Sandwiched between Liverpool's upcoming Europa League and Premier League fixtures, sits a preseason bout with Bayer Leverkusen.
The match occurs just three days after the second leg against F.C. Gomel. Thus, it is doubtful that Rodgers will deploy his full strength squad.
However, this is not to say that fans should completely overlook this one.
The fixture gives Anfield's new manager one last chance to assess the talent at his disposal. Expect a mixed first 11. Both players who are possible sales as well as starters who have had an abbreviated summer will feature.
Here is who I think will take the field.
Begin Slideshow

»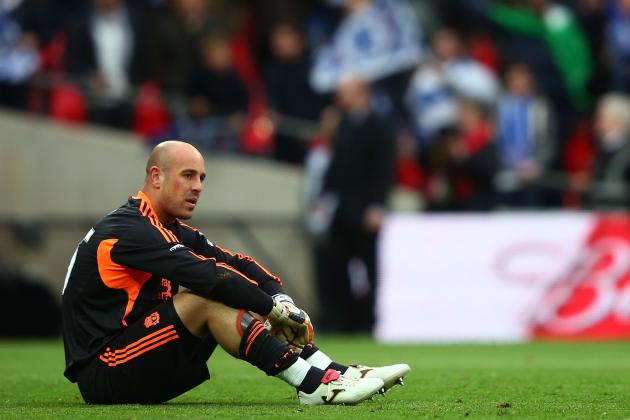 Clive Mason/Getty Images

Reina has not played this summer after taking some time off following Euro 2012.
The Leverkusen match serves as an excellent opportunity for the Spaniard as he begins the process of regaining form.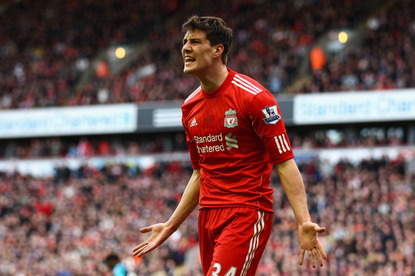 Clive Mason/Getty Images

Other Possibility: Jon Flanagan
Glen Johnson is the likely starter in the Europa League tie. Thus, Rodgers should give Liverpool's perennial fifth man in defence a run out as Johnson takes a rest.
The Northern Irishman needs Kelly to be at the top of his game. He is the main reserve on both sides of the field at full-back.
He probably contends for a place in the middle if Agger or Skrtel go down as well.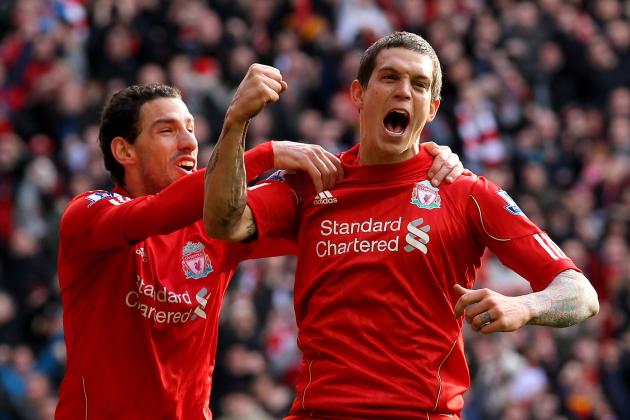 Alex Livesey/Getty Images

Agger is another defender who had his club preseason abbreviated by Euro 2012.
I do not expect him to go the full 90 after his likely inclusion against Gomel. That said, Rodgers will probably want him to have participated in more than just one match before league campaign begins in earnest.
A likely scenario would be a start, followed by a second half substitution in favor of Jaime Carragher.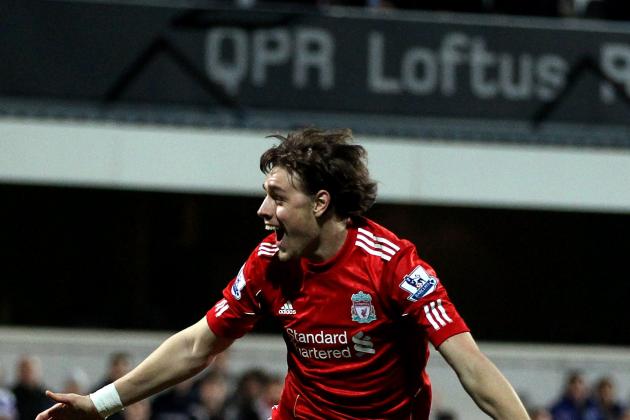 Ian Walton/Getty Images

Other Possiblity: Martin Skrtel plays the first half
Coates has a lot of maturing to do in 2012/13. With Carragher entering his golden years, the Uruguayan figures to be the third choice center-back.
The new playing style suits him. His tactical playing style fits the new 4-3-3 well.
Leverkusen presents solid opposition for him to begin staking his claim for additional playing time.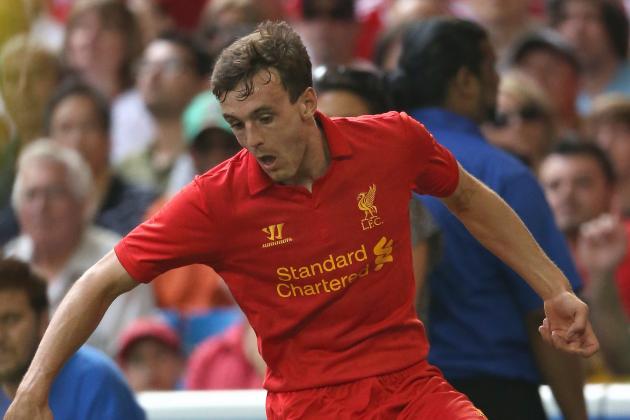 Tom Szczerbowski/Getty Images

Following an injury-plagued 2011/12, Robinson has had a very promising preseason.
With Enrique the likely starter three days earlier, expect Rodgers to utilize Robinson. The young left back should see a huge uptick in minutes this campaign due to a total lack of alternatives in reserve.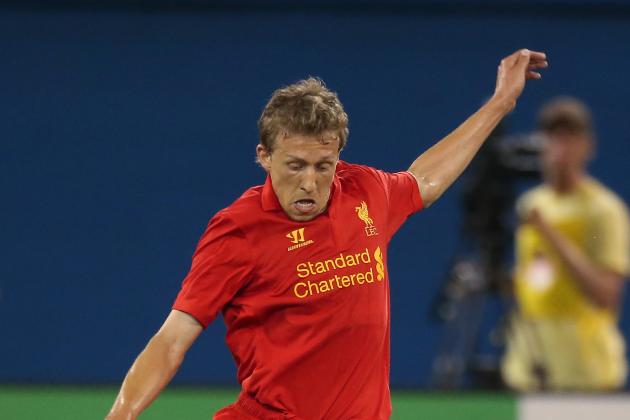 Tom Szczerbowski/Getty Images

Other Possibilities: Jay Spearing
Like Agger, expect Lucas to come out after the first half if he plays. He should start against Gomel and is not at full strength yet.
That said, Lucas needs all the playing time he can get as he continues to rehabilitate.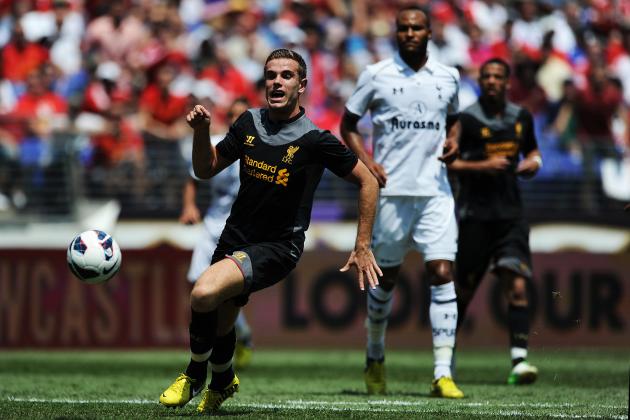 Patrick Smith/Getty Images

Other Possibility: Charlie Adam
As Rodgers continues to assess a fair price tag for Joe Allen, he may want to get one more look at Henderson. The midfielder has failed to impress thus far in preseason.
Another likelihood is a last chance saloon match for Charlie Adam. Adam looks surplus to requirements at this point.
Perhaps they can showcase his skills in this one in an attempt to increase his transfer fee.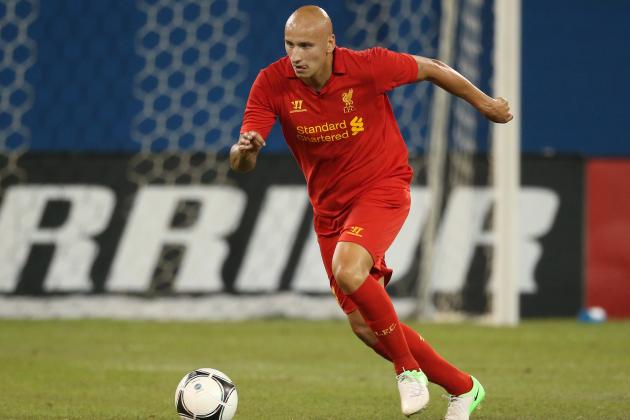 Tom Szczerbowski/Getty Images

Other Possiblity: Steven Gerrard
My guess is that Gerrard will get a rest after starting in the Europa League.
Enter Shelvey who has been a leading candidate for preseason MVP. He may be one or two years away from getting regular time, however his talent is very promising.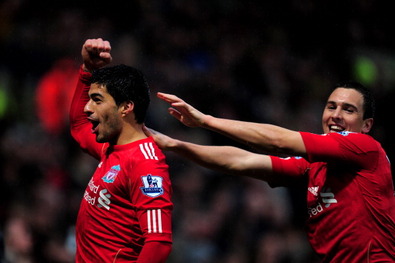 Jamie McDonald/Getty Images

Other Possibility: Joe Cole
Suarez should see the pitch in an effort to continue his integration following the Olympics.
If Cole's hamstring is fully recovered, he might see some time as well.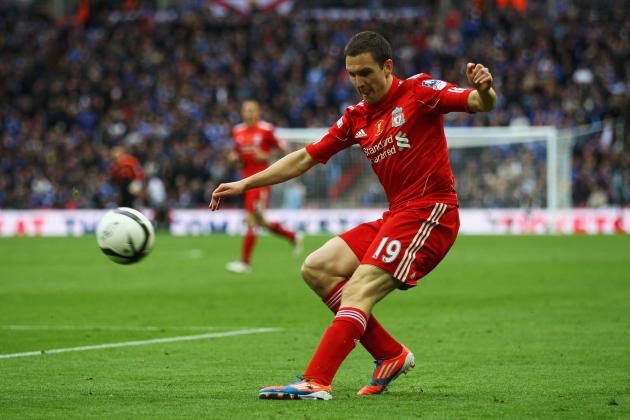 Clive Brunskill/Getty Images

Other Possiblities: Fabio Borini, Raheem Sterling
Sterling is not ready yet, and Borini will probably get some rest after playing extensively of late.
Downing has failed to impress in a Liverpool shirt, and despite his impressive goal in Belarus, Rodgers will want to see some improvement here.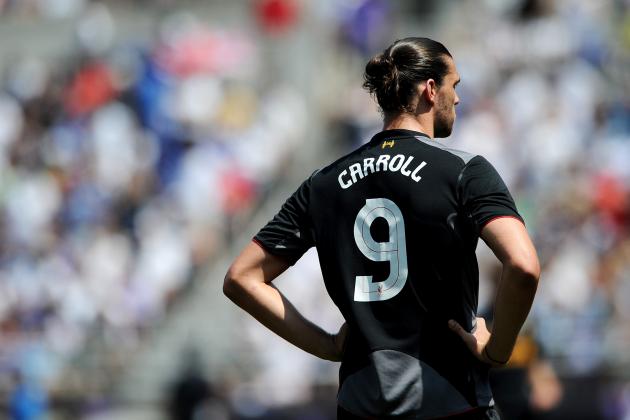 Patrick Smith/Getty Images

The Carroll case is a curious one. After attempting to unload the tall Geordie all summer, he now stands as just about the only option outside of Borini up front.
Liverpool has made little apparent effort to sign a reserve, and as such Carroll should feature heavily. The wisdom of his obstinate refusal to join West Ham remains to be seen.
This should be a fascinating storyline to follow all year.