USA vs. Australia: Live Score, Stats and Recap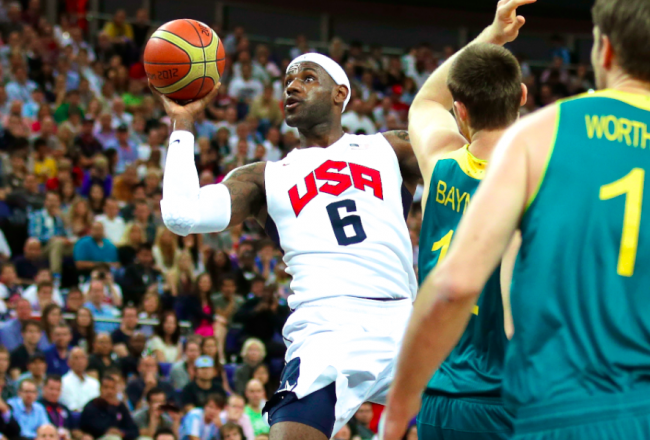 The Australians kept it close enough for three quarters, but Team USA once again made the final score look silly.
This time, it was 117-84 kind of silly.
Australia got hot from range early in the fourth quarter, even cutting the United States' lead to three points. Needless to say, the run didn't last. Team USA's perimeter pressure became insurmountable, and Kobe Bryant found his stroke in the fourth quarter.
Kobe wound up with 20 points and LeBron James got himself a triple-double. Carmelo Anthony and Deron Williams combined for 35 points, and Kevin Durant had 14.
Meanwhile, Australia moved the ball well and even found some success in the post. San Antonio Spur Patty Mills led the way with 26 points, and Joe Ingles chipped in 19.
Australia goes home, and the United States will face a dangerous team from Argentina in the semifinals. If there's any risk of Team USA losing out on the gold medal, this next game may be why.
Final Score: Team USA 119, Australia 86
People have talked here and there about Team USA running the score up on teams. Nonsense.
It would be nothing short of patronizing to show these teams anything other than a best effort. If you respect them, you give it your best. They're not middle schoolers.
Besides, the fans don't want to see guys dribble out the shot clock for 10 minutes.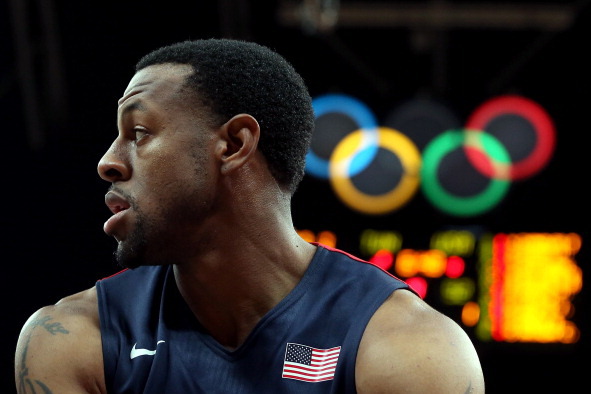 Team USA 117, Australia 84 with 1:20 in 4th Q
Wow, where was Andre Iguodala in this game? Almost forgot he was on the team...
It's a shame, too. Iggy has played well this summer. He's not much of a scorer, but he does all the little things.
Team USA 109, Australia 82 with 3:12 in 4th Q
Australia deserves a lot of credit for keeping this game kind of, sort of within reach through three quarters. Argentina did the same thing in the first half of the fifth prelim game.
Can a team play Team USA for a full four quarters? Hard to imagine.
It looks like Manu Ginobili and co. will have their chance in the Semis.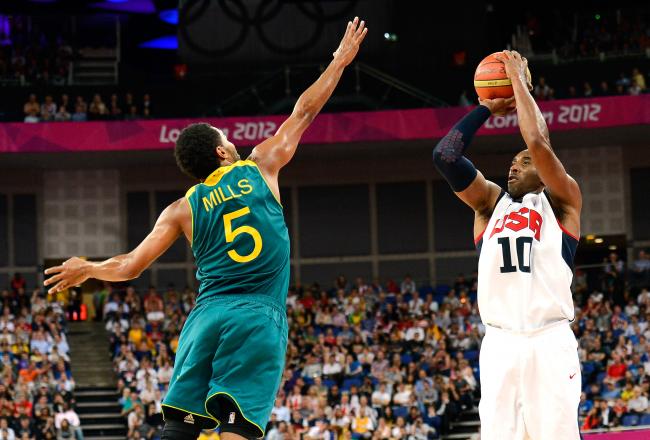 Team USA 107, Australia 80 with 3:50 in 4th Q
There's the triple-double for LeBron. Let the record show Kobe paused for about three seconds before taking that shot. It counts as an assist in only the most technical sense.
Meanwhile, Bryant is going crazy hitting threes. This game is over. It was fun while it lasted.
Team USA 96, Australia 78 with 5:45 in 4th Q
Another assist for James. This time to Kobe. I think Kwame Brown might be able to get 9 assists with Durant and Kobe running the wing.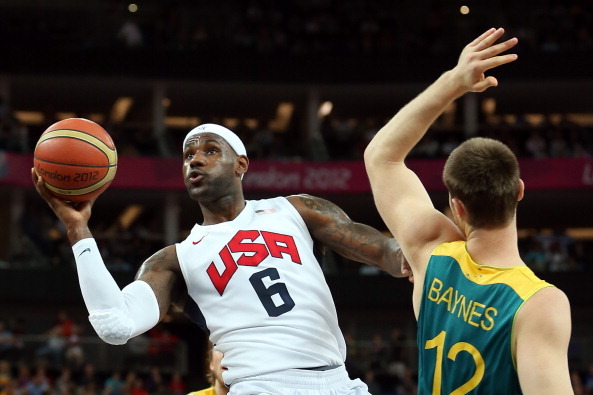 Team USA 92, Australia 75 with 7:05 in 4th Q
Well, it's a LeBron love-fest on NBC right now. As it probably should be. He has 11 points, 13 boards and 8 assists so far.
Of course, picking up 8 assists isn't THAT hard when you have guys like Durant putting up the shots.
Just sayin'...
Team USA 87, Australia 75 with 8:30 in 4th Q
Australia has done a couple of things well in this second half. They've continued to do work in the post, and they're moving the ball–both in terms of moving it side to side on the perimeter, and in terms of finding cutters off the ball.
They have to be pleased with how they're executing the half-court offense.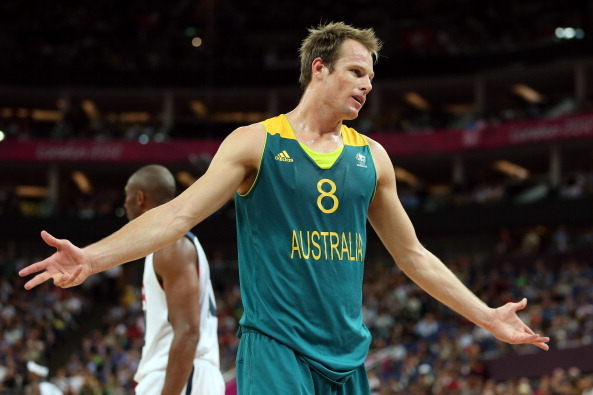 Team USA 84, Australia 70 with End of 3rd Q
If you're Australia right now, you have to be happy about a tied third quarter. But, you also have to be pretty bummed about not eating into that lead after shooting so well from beyond the arc.
It's one thing to score against Team USA, but it's quite another to do so while shutting down their offense.
Team USA 84, Australia 70 with :5 in 3rd Q
The United States might be somewhat mortal were it not for their ball pressure. It's compensated for their lack of size in the paint, and the refs really let contact go on the perimeter in these Olympic games.
Team USA 82, Australia 68 with 1:02 in 3rd Q
Russell Westbrook forces a turnover. His energy on the defensive end has been exceptional all tournament long.
Then his teammate KD throws down a monster dunk only to be matched with an alley-oop on the other end. This game is finally turning into a fun one to watch after an awfully choppy first half.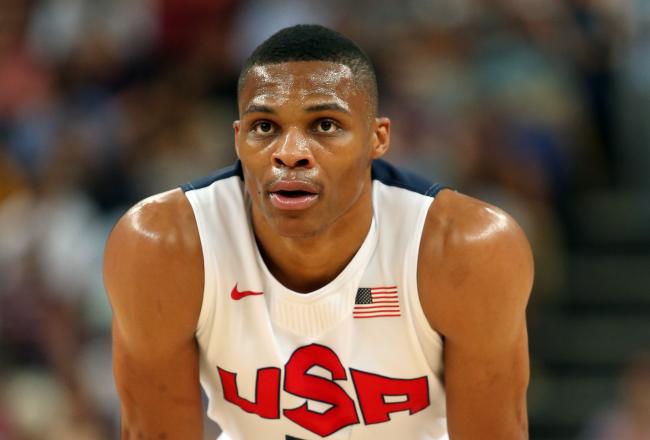 Team USA 77, Australia 66 with 2:09 in 3rd Q
It looked like Westbrook clearly made a play on the ball there. Not a hard foul. Meh...
Team USA 74, Australia 66 with 2:48 in 3rd Q
Not sure what was unsportsmanlike about that foul...
But, after making a couple of FTs, Australia will get the ball back. The USA isn't done with this game just yet.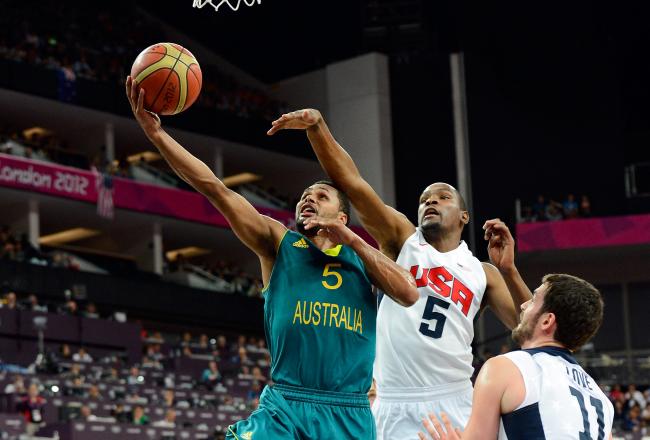 Team USA 70, Australia 58 with 4:30 in 3rd Q
Kobe hits a couple of quick treys to shut down that run. Looks like it was a mini-run after all. Look for Team USA's bench to put this game out of reach soon enough.
Team USA 63, Australia 58 with 5:39 in 3rd Q
We're seeing some full-court pressure from the Aussies. Interesting move, and something we've yet to see much of in the tournament.
At the very least, it could through Team USA off a bit, and that's really all you can ask for.
Team USA 63, Australia 56 with 6:39 in 3rd Q
Australia is shooting MUCH better from the perimeter. They needed that to happen. They're 4-4 from range in the quarter.
And believe it or not, they've done their damage without much help from Patty Mills. Maybe he'll get some better looks from here on out.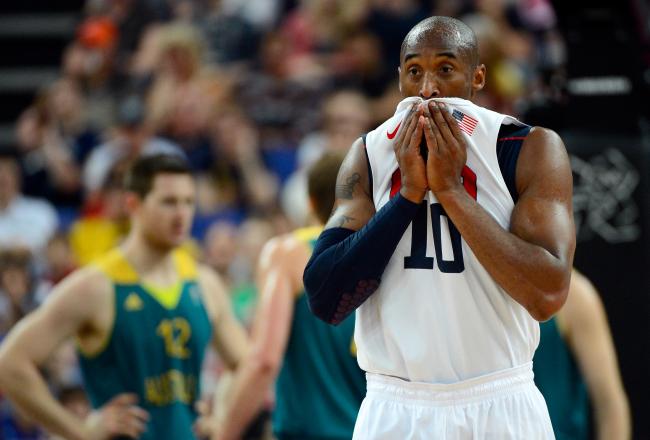 Team USA 59, Australia 53 with 7:42 in 3rd Q
Wow, three-point game before KD hit a three. Kobe has forced the action quite a bit over the last couple of games, and he wound up with an offensive foul a few moments ago. We already knew he doesn't like to pass, but Kobe... you're on a roster full of All-Stars! Give it up.
And by the way, how has Coach K stayed with this starting lineup through the entire tournament? How many times have they let games get unnecessarily close?
Too many.
Team USA 56, Australia 50 with 8:45 in 3rd Q
Well, as predicted, there's the mini-run. It didn't take long. Can they sustain this?
Predictions for the second half? I'd like to think Australia could make a game of it, but it's hard to imagine. They may come out of the gate with a mini-run in the early 3rd, but it won't last.
Doc Rivers just claimed LeBron is "for sure" the best pure passer in the Olympics. I wonder if Chris Paul might have something to say about that...
It's a close call in my mind. LeBron is at the center of a lot of flashy highlights, but he also has the ball in his hands more than anyone else on this team. Not to take anything away from his passing ability, but Paul and Deron Williams are pretty good in their own rights.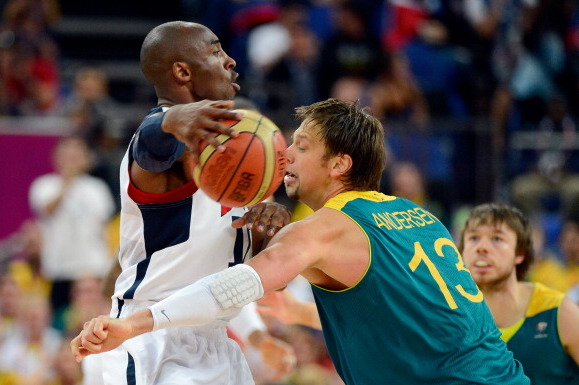 Team USA 56, Australia 42 at Halftime
Well James Harden misses a three to end the half. The beard hasn't been so feared since those NBA Finals...
Australia isn't out of this game by any means, but they have their work cut out for them! Once again, it was the USA's bench that helped create some separation in this game.
Well... that, and LeBron James making plays on both ends of the floor... and Durant nailing his three-pointers. In typical Team USA fashion, there's no one reason they're winning. They're just the better team through and through.
Team USA 56, Australia 40 with :30 in 2nd Q
What happened to my man Patty Mills? I guess when you're the only legitimate perimeter scorer on your team and the United States is on defense, it's kind of hard to get good looks... Oh well.
Team USA 54, Australia 38 with 2:00 in 2nd Q
Toward the end of this second quarter, Team USA just looks quicker. They're coming up with all the loose balls.
That's what happen when your second unit has guys like Carmelo, Russell Westbrook, Kevin Love and Deron Williams. The depth is just overwhelming.
Btw, LeBron already has 10 rebounds and 5 assists...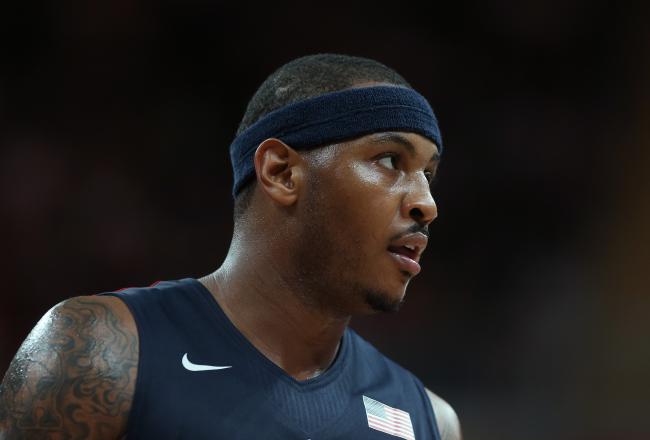 Team USA 50, Australia 38 with 3:08 in 2nd Q
Uh-oh. That trey from Carmelo could be a bad sign for Australia. He didn't do much against Argentina, so it's a good sign for Team USA. Deron follows up with a trey of his own. Australia has to be careful here lest this game get out of hand before the half.
Team USA 42, Australia 34 with 5:13 in 2nd Q
If the Australians could just finish when they get into the paint, this would be an even closer game. They're hanging in there as it is, though. Unlike so many of the teams who's played Team USA, they're actually looking to take some high percentage shots instead of settling for threes.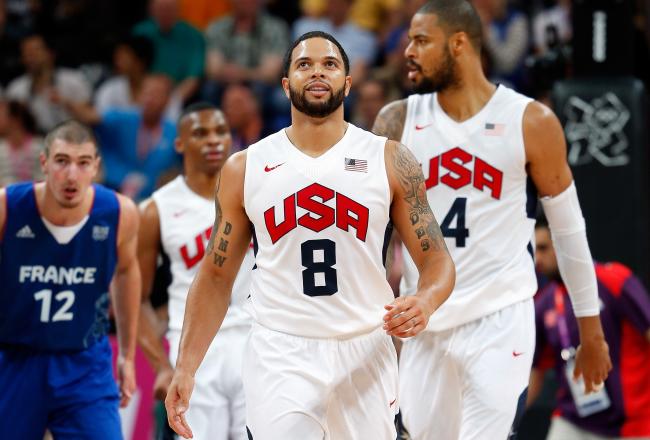 Team USA 39, Australia 27 with 7:18 in 2nd Q
Here's another question for all ye following along: Is Deron Williams playing better than Chris Paul in these Olympics?
After the game Paul had against Argentina, it's a close call. Paul's been racking up the steals, but Deron's been more aggressive on the offensive end.
This article is
What is the duplicate article?
Why is this article offensive?
Where is this article plagiarized from?
Why is this article poorly edited?