The Best Tailgate Cities in Sports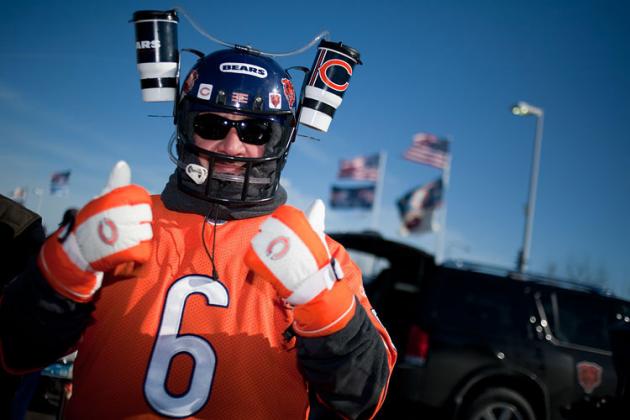 Image via justmakepictures.com
The art of eating food and partying with buddies before a game has become tradition for true sports fans. Sweet sausages dripping off the side of the grill, chunky chili warming the soul on a tundra-filled Sunday, it doesn't get any juicier.
As we peruse America in search of the greatest tailgates, several aspects reign supreme. Food options, parking space, fan passion and the occasional X-Factor...that unique ingredient that separates one tailgate from another.
Time to drop the spatulas, sit back in your firm love seat and enjoy the edible collection of intriguing destinations. The 10 best tailgate cities in sports.
Watch for drool on the keyboard.
Begin Slideshow

»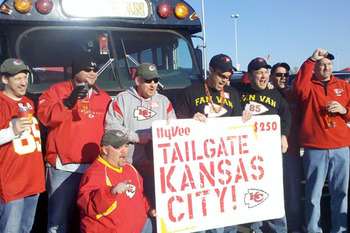 Image via chiefscommand.com
One of the loudest stadiums in the NFL, Arrowhead offers fans smoky enjoyment all day long.
With seven o'clock BBQs and potent bloody marys hogging the scene, an occasional visit from owner Clark Hunt almost pales in comparison. A vibrant feast before every Chiefs game.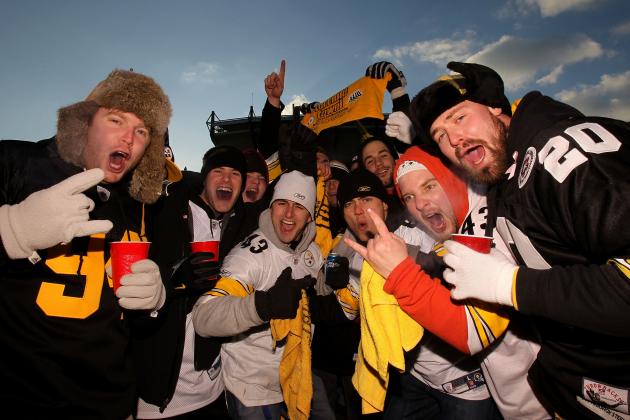 Ronald Martinez/Getty Images

Kielbasa, pierogies and sandwiches the size of your recreation vehicle. Pittsburgh fans know how to party, and they're not afraid to indulge.
For starters, an oozing Philly cheesesteak may be in order.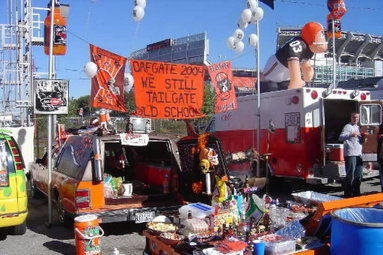 Image via blog.cleveland.com
Smoked prime rib, deep-fried macaroni and cheese, wood-fired pizza, lobster bakes, huge crab boils and pig roasts. Take a deep breath.
That said, it may be your last. Your arteries are officially finished.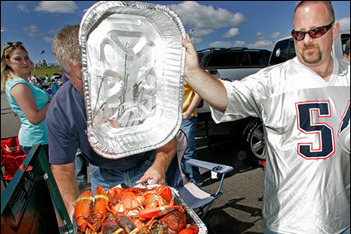 Image via boston.com
How can we possibly turn down fresh oysters, authentic clam chowder and lobster rolls?
But seriously, kudos to those ruthless gents who deep-fry their own scallops and shrimps. Those are the real heroes.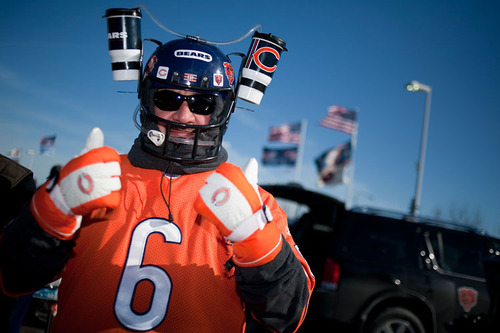 Image via justmakepictures.com
Bratwurst, beer and Chi-town-style hot dogs. Welcome to the Windy City, where bravado and bruising brilliance tempt perfection.
The regal, lakefront ambiance of Soldier Field is only complemented by the ferocious enthusiasm of every Bears fan in attendance. In the end, hearing thousands of pleased fans scream "Daaa Bears" can't possibly be a bad time.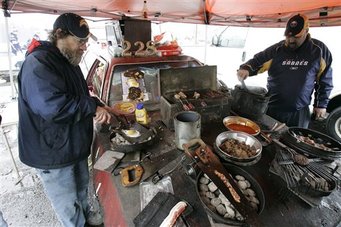 Image via sportressofblogitude.com
Forget about Buffalo being the birthplace of wings, Beef on Weck is the new phenomenon flooding Bills-Sabres-ville. A steak sandwich on a Kaiser roll, to be precise.
Superfan Ken Johnson (also known as Pinto Ron), who has been to every Bills game since the 1994 opener, runs some of the most festive tailgates around these parts.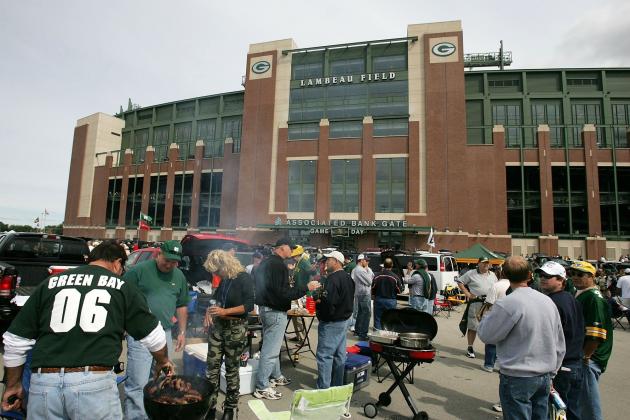 Jonathan Daniel/Getty Images

Word has it that the cheeseheads sparked the tailgate phenomenon, and considering Packers fans prepare bratwurst with beer and onions, it's safe to say they know what they're doing.
They have a tradition to maintain.