Olympics 2012: 25 Best Photos from London
Chris McGrath/Getty Images

We've been bringing you the 10 best photos of each day throughout the Olympics. Some have been artistically stunning photos while others have just been images that capture lasting moments from the London Games.
This list will be dedicated solely to photos as art. Amazing colors (like this wrestling photo), innovative camera angles, shots that exude emotion and nifty lens tricks are what make these great.
Here are the top 25 photos coolest from the London Olympics...
Begin Slideshow

»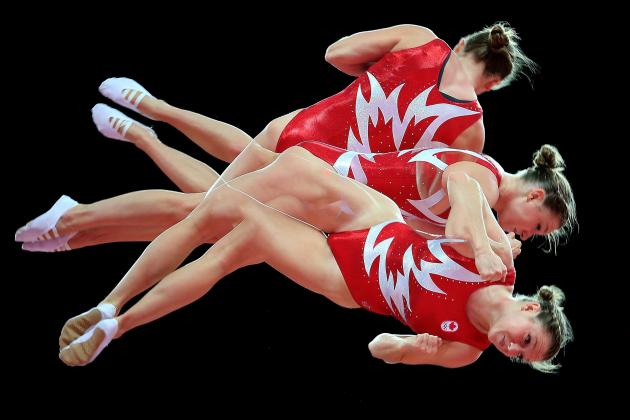 Ronald Martinez/Getty Images

The dark black background during the trampoline competition produced some stunning images.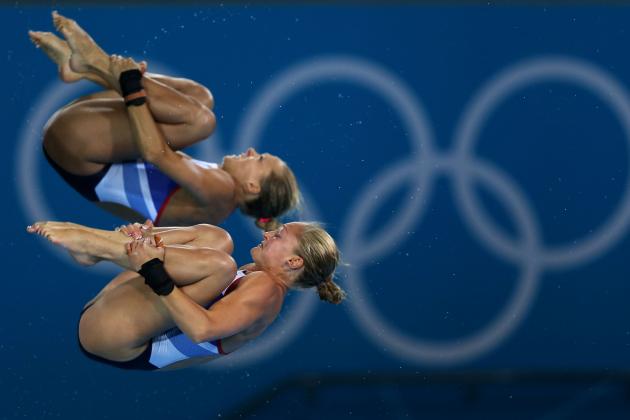 Clive Rose/Getty Images

There was a lot of splash about the head-on diving shots in which all the competitors looked constipated. They were great, but the side view with the Olympic rings in the back was also amazing.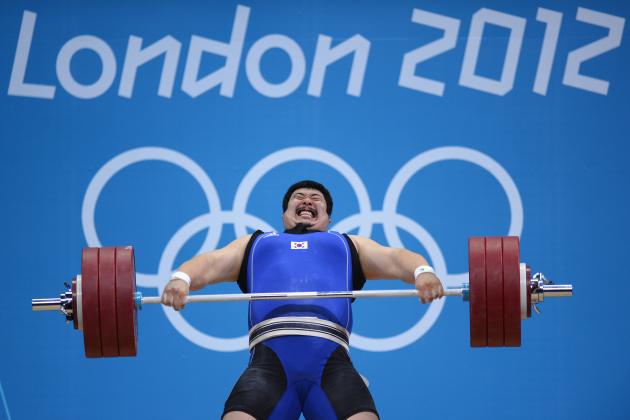 Lars Baron/Getty Images

Weightlifters provide some of the best portraits of raw effort.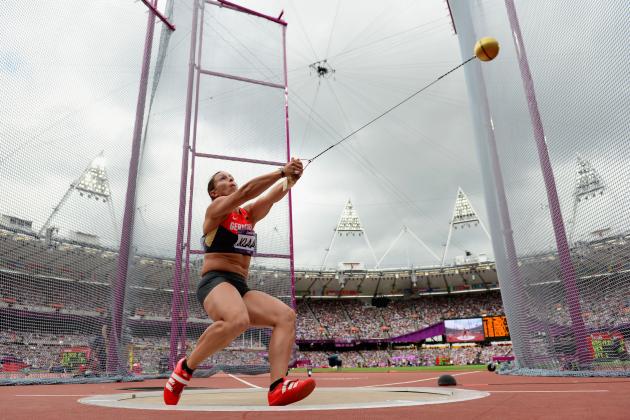 Stu Forster/Getty Images

This really gives a feel for how much force is created when that big ol' ball is swung around.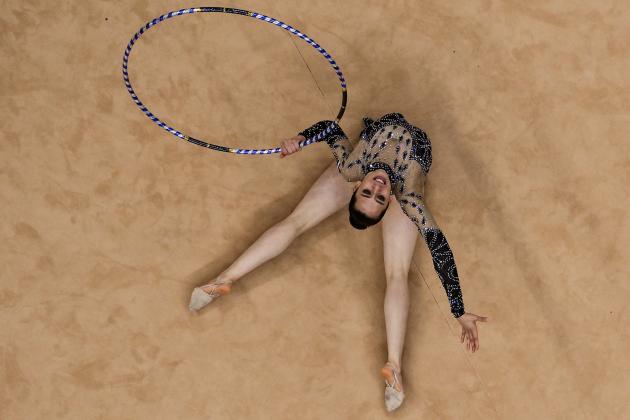 Chris McGrath/Getty Images

Is this rhythmic gymnast that flexible, or has she dislocated her hips?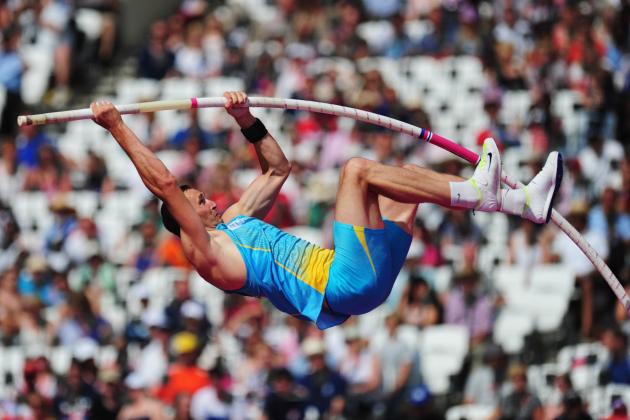 Stu Forster/Getty Images

Those poles can really bend. Love the contrast between the blur of a crowd and the crystal-clear vaulter.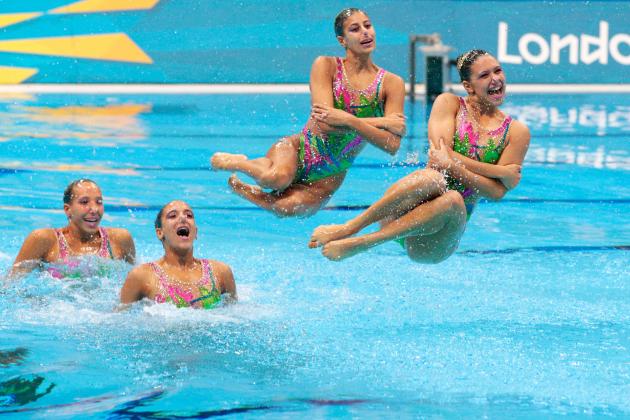 Adam Pretty/Getty Images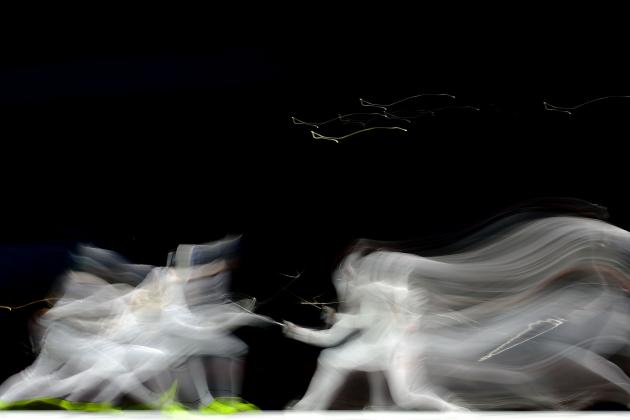 Lars Baron/Getty Images

The contrast of white fencing outfits with a black background gives photographers a lot of room to experiment, and it leads to cool things.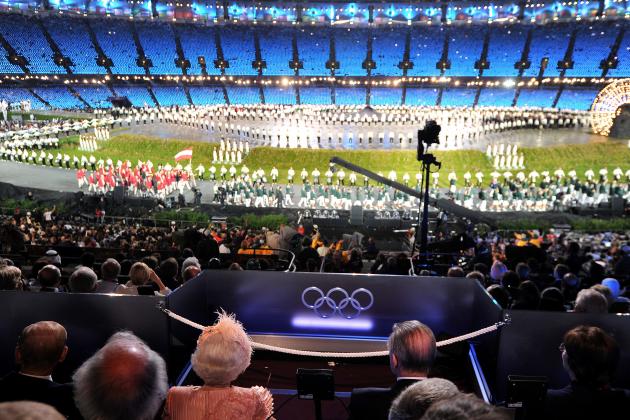 WPA Pool/Getty Images

The Queen (in pink) takes in the show at the Opening Ceremonies.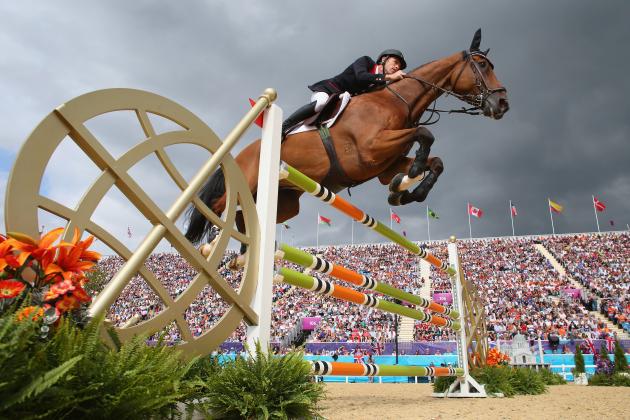 Alex Livesey/Getty Images

That's a biiiiiig animal getting way up in the air.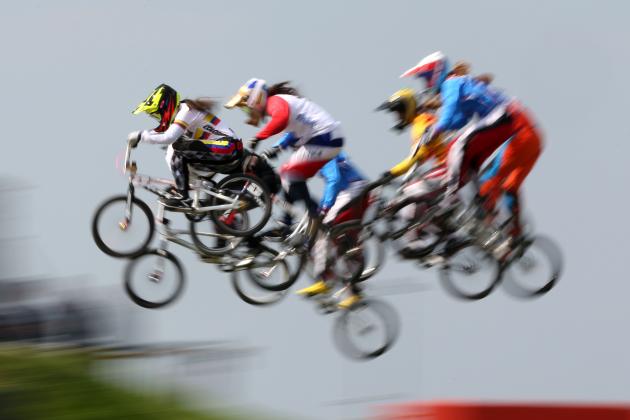 Clive Brunskill/Getty Images

Is it me, or does this clump of BMX riders somewhat make the shape of the Olympic rings? Whether or not you think it should be an Olympic sport, this event was impressively fast, intense and dangerous.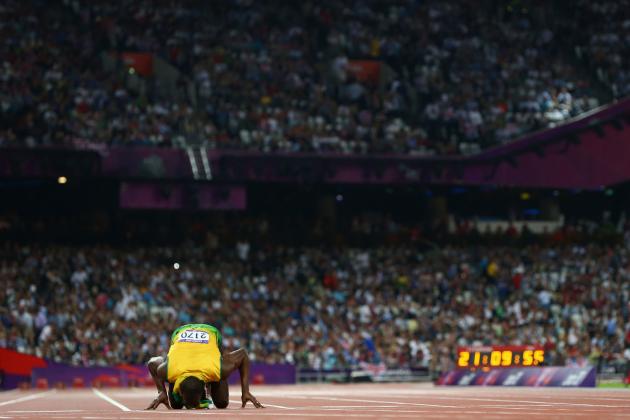 Michael Steele/Getty Images

The cool part about this one is that all the thousands of pairs of eyeballs in the background are focused on the one man kissing the track. That's Usain Bolt, by the way. He's pretty good.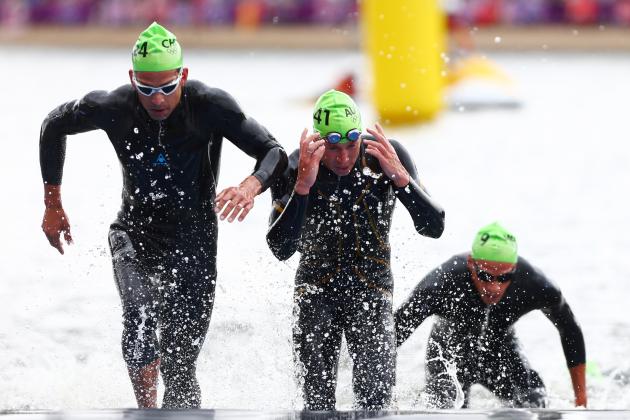 Paul Gilham/Getty Images

This is like an evolution chart of how humans progressed toward walking upright.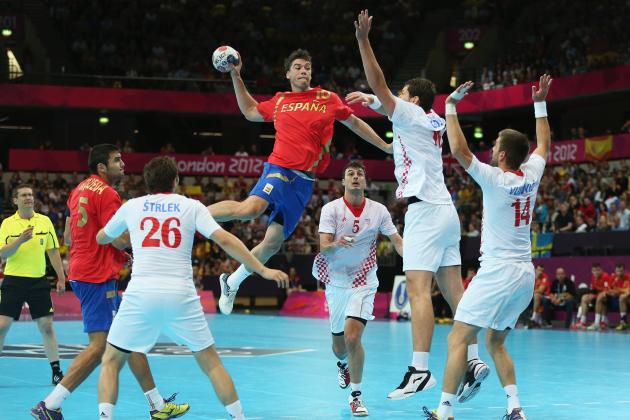 Jeff Gross/Getty Images

If you got to watch some handball, you saw what a physical and intense game it is.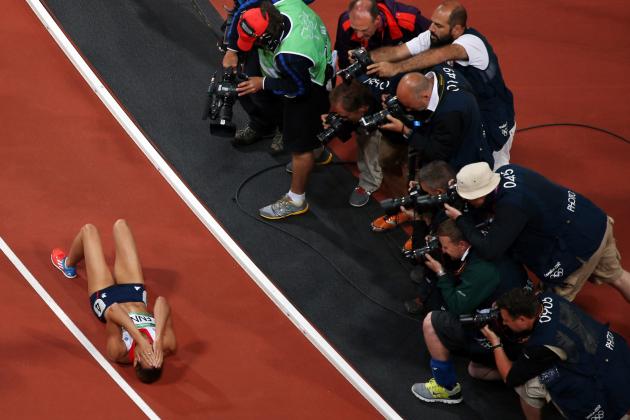 Ian Walton/Getty Images

The amount of photographers at the Olympics is sometimes overlooked. They are everywhere.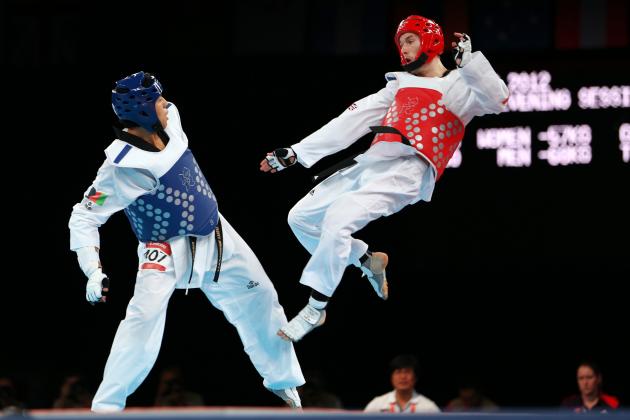 Hannah Johnston/Getty Images

It's Street Fighter II in real life. No fireballs though.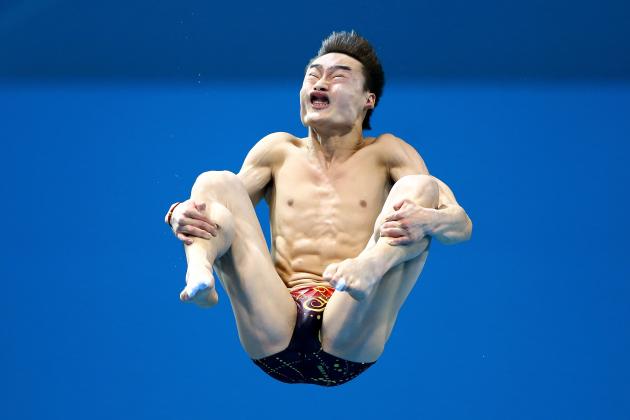 Al Bello/Getty Images

This was the best of the constipated diver series, and there were a lot.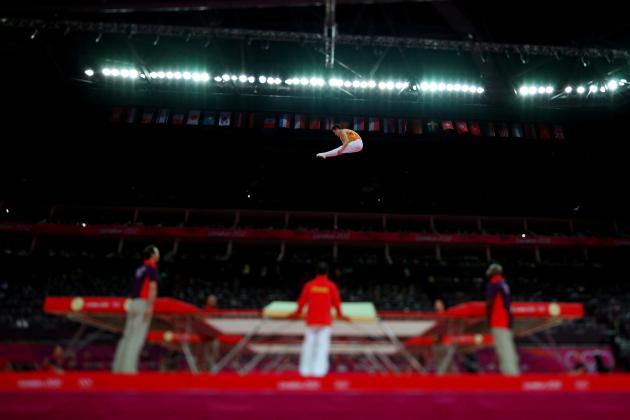 Cameron Spencer/Getty Images

This is a real perspective on the magnitude of an Olympic trampoline bounce.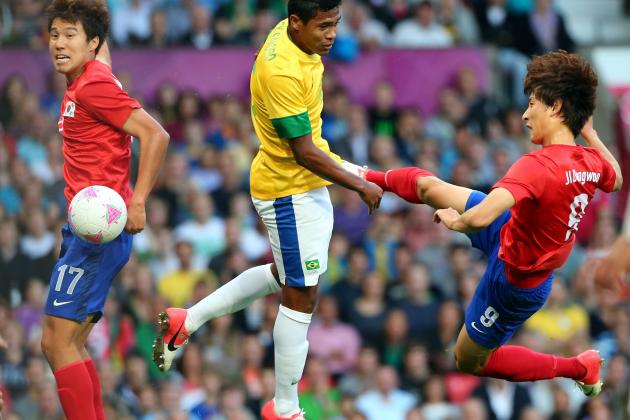 Stanley Chou/Getty Images

Soccer produces some great action photos.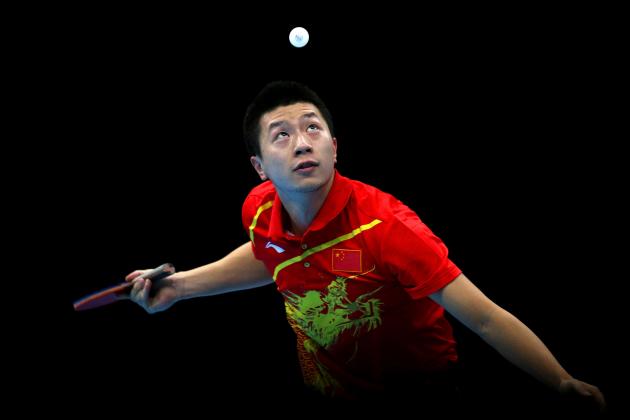 Feng Li/Getty Images

Just a man and his ping pong ball. There were lots of great shots from the table tennis competition.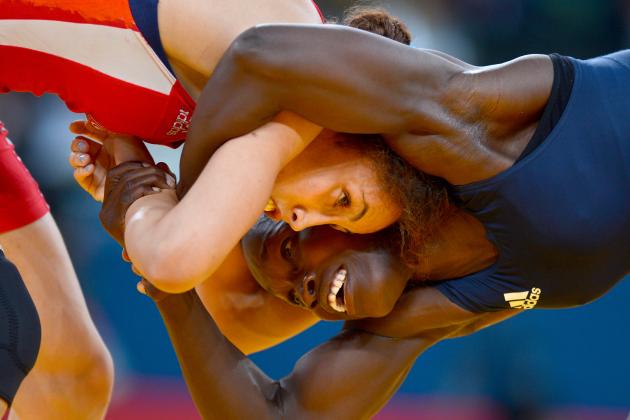 Lars Baron/Getty Images

These two female wrestlers are sharing an intimate moment as they think about how to throw each other to the ground.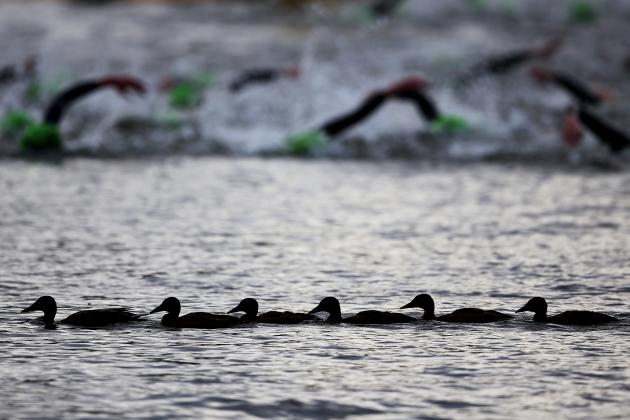 Jeff J Mitchell/Getty Images

These birds were just trying to enjoy a peaceful day on the water before the Olympic triathlon came through.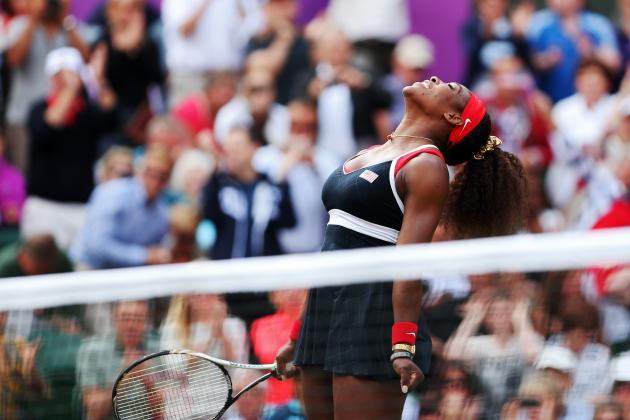 Clive Brunskill/Getty Images

Serena Williams had a lot of fun dismantling Maria Sharapova en route to gold, and this snapshot encapsulates the joy she felt.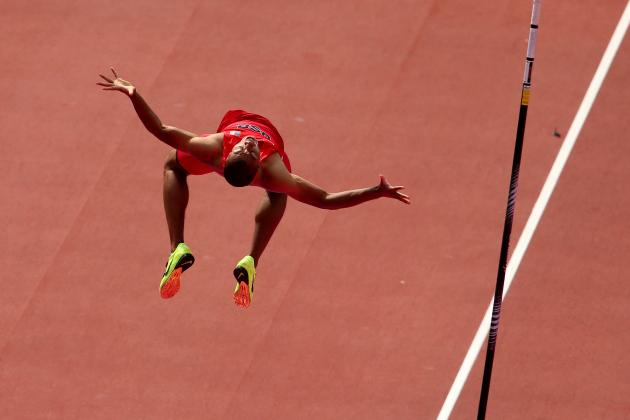 Cameron Spencer/Getty Images

Here's a different point of view of decathlon champion Ashton Eaton's pole vault.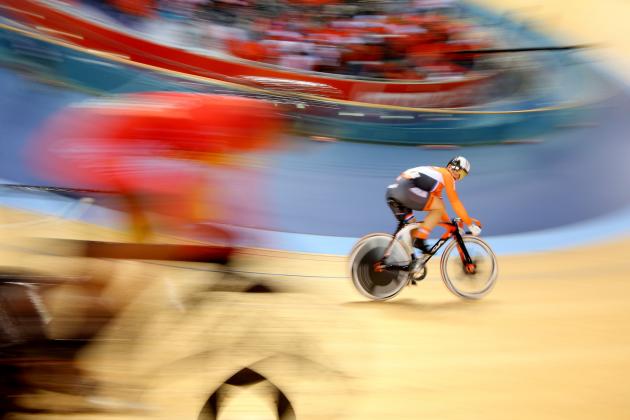 Cameron Spencer/Getty Images

Sprint cyclists can reach speeds of 45 miles per hour. Here, a competitor looks up at the top of the curve at a competitor on the high side of the track.