5 Detroit Lions Who Might Surprise You in the 2012 Season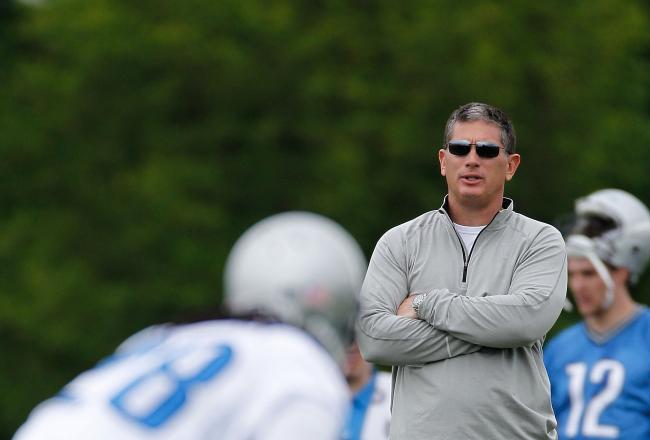 Gregory Shamus/Getty Images
Every year guys creep up on fans and out-kick the expectations people had for them coming into the year.
Today we look at five Lions who might surprise you with their play in 2012. Some may seem obvious, some a little less so.
All have the ability and should have the opportunity to have a great year in 2012.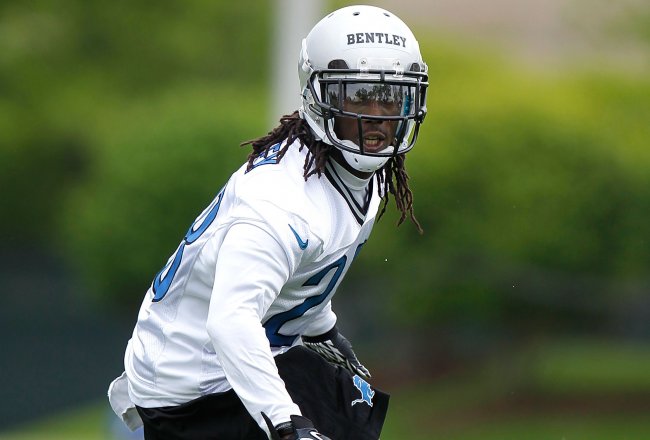 Gregory Shamus/Getty Images
Dwight Bentley
On the less surprising side of things, Dwight "Little Bill" Bentley has been doing very well in camp and seems to have a leg up on the likes of Jacob Lacey, Alphonso Smith and Chris Greenwood.
While you may shrug and point to the above competition as not really much competition, it's the work ethic and tenacity of Bentley which will make him have a—dare I say—great season.
Bentley has been picking the brains of Calvin Johnson and Nate Burleson—if he gets beat he wants to know why. If he doesn't, he wants to know what the guys might do to counter him next time out.
You may think this commonplace, but it isn't always.
Bentley isn't the biggest guy in the secondary and may struggle with some of the larger receivers he sees week to week, but hearing about what he has been doing, how he is trying to improve—I instead believe that he will have a tremendous year, far beyond what any of us expect of him.
Bentley is fast and takes chances, but not foolish ones. He'll make plays but he won't make costly mistakes.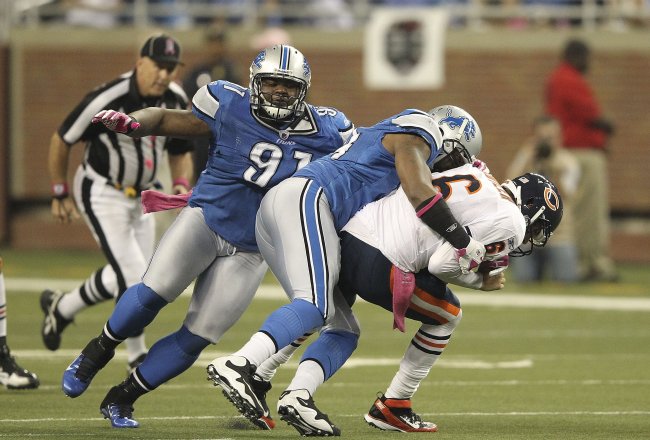 Leon Halip/Getty Images
Lawrence Jackson
Lo-Jack has struggled so far in his career, seemingly unable to catch up to the speed of the NFl game, until last year when it appeared things finally started to click at least until an injury caused him to miss five weeks.
His coaches say he's still a bit too intellectual and not instinctual enough and that's a fair criticism given the system he designed to help his play.
Like several of the players on this list, he's picking the brains of those around him and, if he can get out of his head for a while and react instead of think, he should see a huge jump forward this year.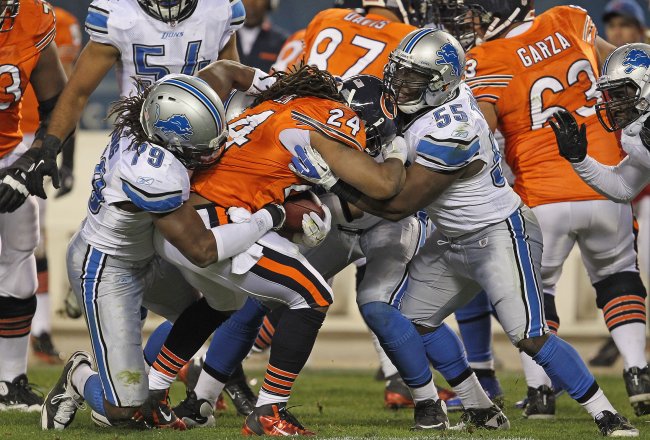 Jonathan Daniel/Getty Images
Willie Young
Young had a chance to shine while Cliff Avril was out and while he will get pushed aside for Avril, Young showed tremendous talent (and improvement) in the reps he got.
He was very effective in one-on-one drills and I expect to see him get a lot of time in the preseason games so the team can see if that translates into actual game situations.
If so, Young will get a lot of work this year.
The defense is focusing on shifting things around, moving players here and there and maximizing the chaos they can cause along the offensive line.
Ideally, Young will be a great asset to that when he's in—there wouldn't be a drop off from Avril or Kyle Vanden Bosch.
The team needed him to step up and he delivered. With Avril back, don't expect Young to turn off the gas and coast.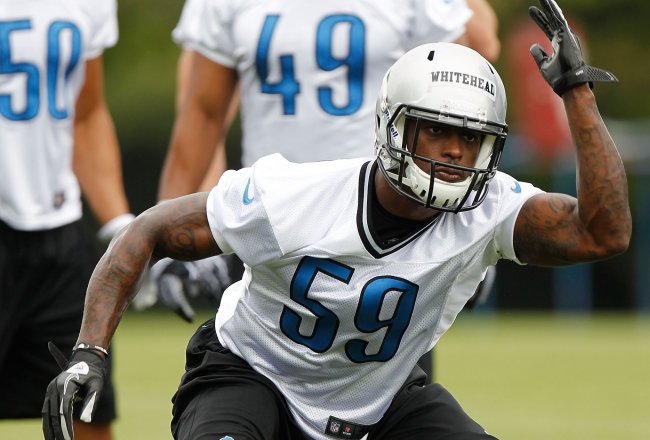 Gregory Shamus/Getty Images
Tahir Whitehead
Whitehead started off red hot in minicamps and OTAs, and while you may not have heard as much about him lately, he has definitely continued his good work.
While he won't start, he will likely finish camp as the fourth linebacker behind Deandre Levy, Justin Durant and Doug Hogue, which will allow him to see plenty of action.
For a fifth-round player out of a small school like Temple, Whitehead will make a big splash.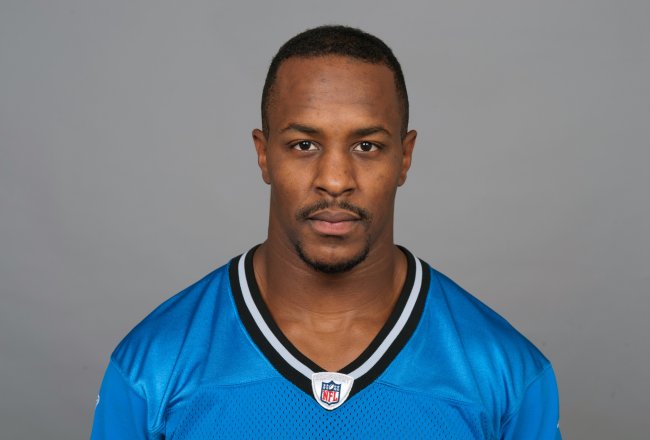 Handout/Getty Images
With safety Louise Delmas out for the foreseeable future after knee surgery (Anwar Richardson tweeted coach Jim Schwartz says it is definitely weeks, not days) the safety spot gets a bit more complicated at least for the short term.
While Amari Spievey has been trading shifts with Coleman, in the end I expect Coleman to emerge with a more significant role. Granted, as long as Delmas is out, both will probably be in, but down the road I expect Coleman, a savvy veteran, to get more plays.
A lot of folks think Coleman is done and he certainly is at the tail end of a career—but he has at least one more good season left in him and he will rise to the challenge.
Check out the B/R NFC North Facebook page—like us and keep up with everything NFC North on Bleacher Report! Follow me on Twitter at @andrew_garda.
This article is
What is the duplicate article?
Why is this article offensive?
Where is this article plagiarized from?
Why is this article poorly edited?