London 2012 Results: 10 Countries That Overachieved During the Olympiad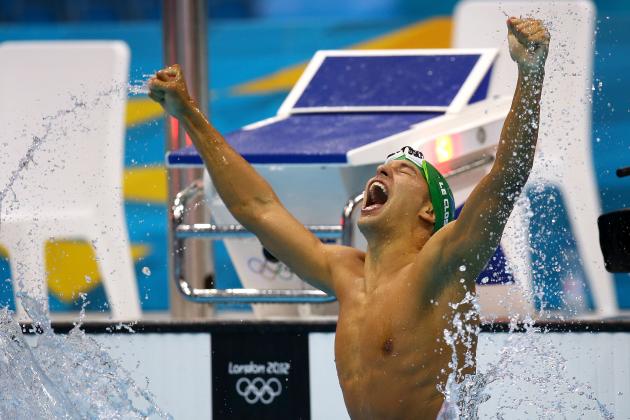 Al Bello/Getty Images

Much as we Americans love to blab about the overall medal count, let's face it—the Summer Games has always been more of a Little-Engine-That-Could competition than a clash of titans.
The Olympics are at their best when the little guy from the little town in the little nation realizes his or her athletic dream before an adoring global audience.
To celebrate that spirit, we've rounded up a list nations that came to these London Olympics with modest expectations and managed to raise the bar a bit higher.
Without further ado, your 2012 overachievers.
Begin Slideshow

»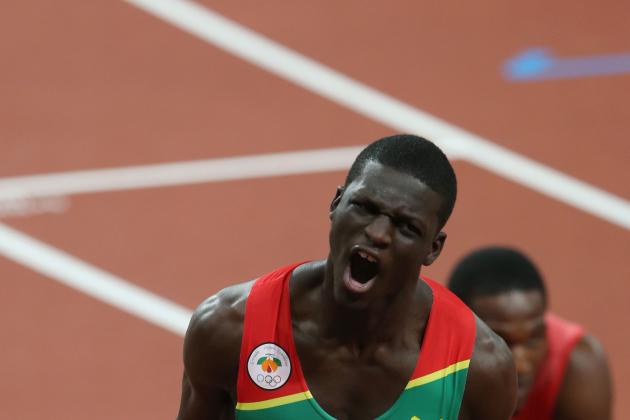 Streeter Lecka/Getty Images

After years spent as preliminary-round fodder, the following countries won their first Olympic medals at London 2012:
Bahrain: Maryam Yusuf Jamal (Bronze, Women's 1,500-meter run)
Gabon: Anthony Obame (Silver, Men's 80+ kg taekwondo)
Guatemala: Erick Barrando (Silver, Men's 20km walk)
Cyprus: Pavlos Kontides (Silver, Men's one-person dinghy)
Montenegro: Women's Team Handball (Silver)
Botswana: Nijel Amos (Silver, Men's 800-meter run)
Grenada: Kirani James (Gold, Men's 400-meter sprint)
James' triumph is the most notable of the three. Not only did he take gold in a marquee event, the 19-year-old Grenadian won with ease. Add that to his world championship victory in 2011, and it seems the lean teen from this tiny island nation of 110,000 could become track's next big star.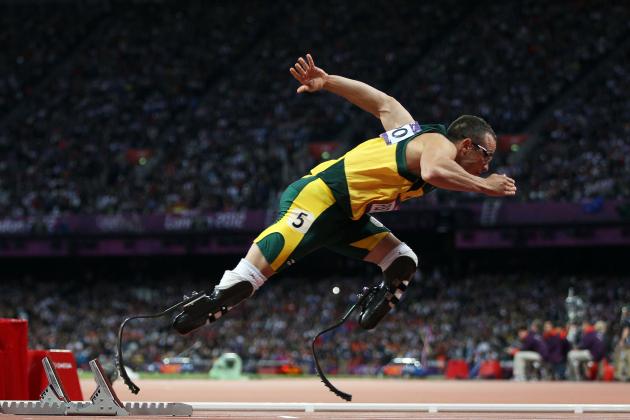 Michael Steele/Getty Images

Everywhere you turned at these Olympic Games, there was South Africa.
Whether it was global inspiration Oscar Pistorius competing in the men's 400-meter sprint, controversial women's 800 runner Caster Semenya making her Olympic debut or swimmer Chad le Clos puncturing the myth that was Michael Phelps in the men's 200 fly, South Africa made more headlines at these Games than at any point since its return to Olympic competition in 1992.
More than simply leaving a powerful impression, the sub-Saharan nation of almost 50 million also won its most gold medals (three) since 1996. It was an especially sweet taste considering that South Africa won just one medal in Beijing, and no golds.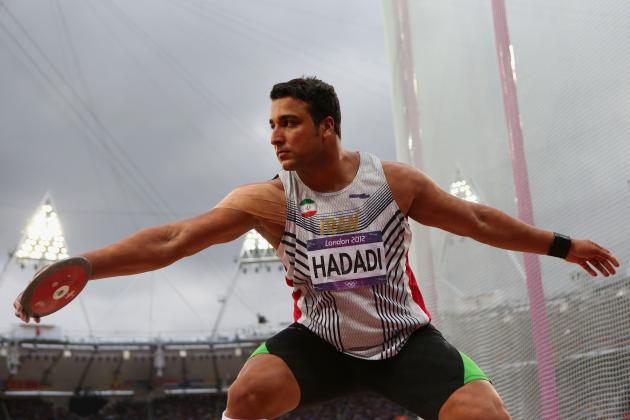 Alexander Hassenstein/Getty Images

It was no surprise to see two-defending world champion Robert Harting of Germany battling for gold in the men's discus competition.
The surprise was his combatant, Iran's Eshan Hadadi.
Hadadi, who entered his first Asian Games in 2005, had never finished better than third at a world championship.
Moreover, his country had never even medaled at an Olympic Games in track and field.
And although Harting won the duel by ten centimeters, Hadadi's second-place finish represented a breakthrough.
Along with heavy hauls in weightlifting and wrestling, Hadadi's silver helped Iran to its best medal haul (twelve) in Olympic history.
Paul Gilham/Getty Images

Prior to London, one would've though it possible for British tennis star Andy Murray to medal in men's singles, perhaps even take gold.
But no one could have foreseen the lanky Scot winning his first major tennis championship over grass-court guru Roger Federer...in straight sets.
It was that kind of fortnight for Team GB, who entered London with massive expectations and somehow managed to exceed even the sunniest forecasts.
The Brits blitzed disciplines like cycling, rowing and equestrianism, all while watching a surprising share of their biggest stars—Murray, Bradley Wiggins, Chris Hoy, Jessica Ennis, Mo Farah—emerge victorious.
And the home fans ate it up.
For 17 days, the land of "Keep Calm and Carry On" gave way to a rebel cry of "Go Freaking Nuts."
It was a delight to watch, and one of the best takeaways from this memorable 30th Olympiad.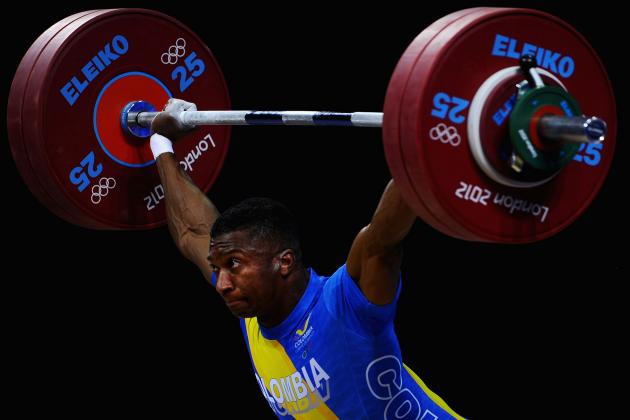 Laurence Griffiths/Getty Images

Oscar Figueroa was just nine when his family fled their beleaguered hometown to escape the cross-hairs of political conflict and narco-trafficking, joining the 5.5 million Colombians who have been displaced by violence over the past four decades (via FoxNews Latino).
The change of scene opened up new pathways for Figueroa, who discovered his latent athletic potential and soon began training as an elite weightlifter.
Two decades later, Figueroa is a silver-medalist in the men's 62-kg division and a symbol of both his country's athletic ascendance and its human resilience.
Thanks to the accomplishments of those like Figueroa, Colombia won eight medals in 2012, making London its most successful games to date.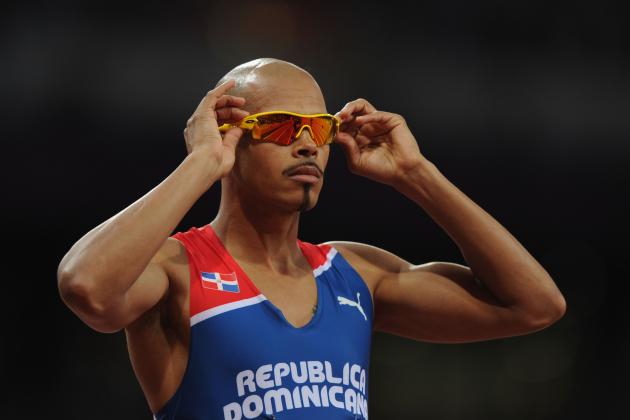 Michael Regan/Getty Images

The Dominican Republic makes this list thanks to the efforts of its most decorated Olympic athlete, Felix Sanchez.
The 34-year-old former Olympic champion entered these Games as an afterthought in the men's 400-meter hurdles. He left as a champion, fulfilling a guarantee made to his dying grandmother four years earlier that he would win a second Olympic medal.
Later that same evening, fellow Dominican Luguelin Santos,18, won silver in the men's 400.
In a span of two hours, the nation's resurgent legend and its rising star had combined to win as many medals (two) as their nation had won at any Olympiad prior.
Small beans for some countries, perhaps, but a mighty fine night for this island nation of 9.3 million.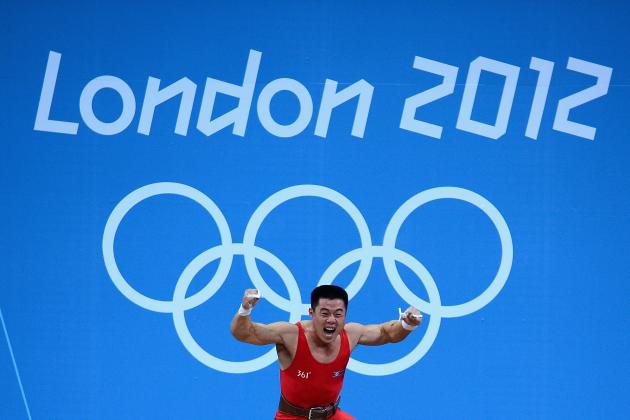 Laurence Griffiths/Getty Images

For North Korea, it wasn't the number of medals that impressed—six is about in line with the country's average haul—but rather the color.
The hermetic Communist state won four gold medals, tied for its most ever. Three of the four triumphs came in weightlifting, a discipline North Korea had relatively little success in prior to London.
The highlight performance came courtesy of 20-year-old Om Yun-chol, who because just the fifth athlete ever to lift three times his body weight en route to gold in the men's 56 kg event.
Afterwards, Om attributed his landmark lift to the spiritual presence of North Korea's recently deceased former leader, Kim Jong Il, telling the Olympic News Service, "How can any man possibly lift 168kg? I believe the great Kim Jong Il looked over me." (via Yahoo!Sports)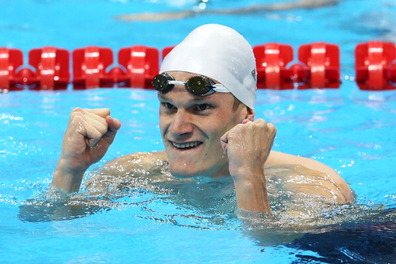 Quinn Rooney/Getty Images

France's overall medal count was nothing special, but a string of high-profile victories in the pool earn it a spot on this list.
On the men's side, 20-year-old Yannick Agnel played personal tormentor to Ryan Lochte, overtaking America's grill-sporting superstar in the anchor leg of the men's 4x100-meter freestyle and blowing by him in the 200 free.
For the women, Camille Muffat earned a full set of hardware, taking gold in the 400 free, silver in the 200 free and bronze in the 4x200 freestyle relay.
Overall, France won as many swimming gold medals in London (four) as it had in the prior 29 Olympiads combined.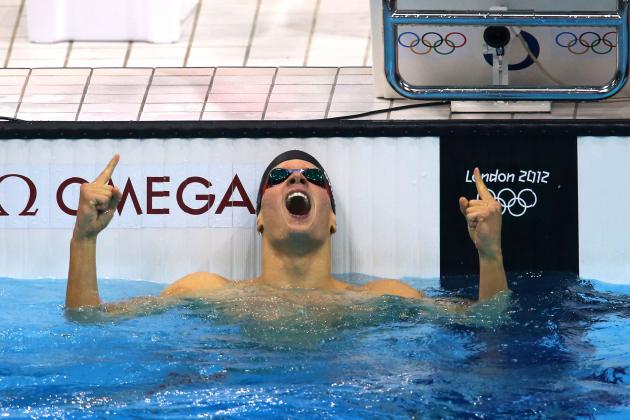 Alexander Hassenstein/Getty Images

Entering London, Hungary's Olympic profile was that of your typical former-Socialist state in decline.
1992 — 30 medals
1996 — 21 medals
2000 — 17 medals
2004 — 17 medals
2008 — 10 medals
Then London...17 medals, eight of them gold. And that was without its vaunted men's water polo team earning a place on the podium.
Hungary's bounce-back Olympics can largely be attributed to its five-medal haul in canoe, but the signature moment came via swimmer Daniel Gyurta.
With his world-record swim in the men's 200-meter breaststroke, Gyurta became Hungary's first Olympic swimming champion since 2000 and helped dull the painful memory of seeing poor Laszlo Cseh finish second to Michael Phelps year after year in seemingly every aquatic discipline..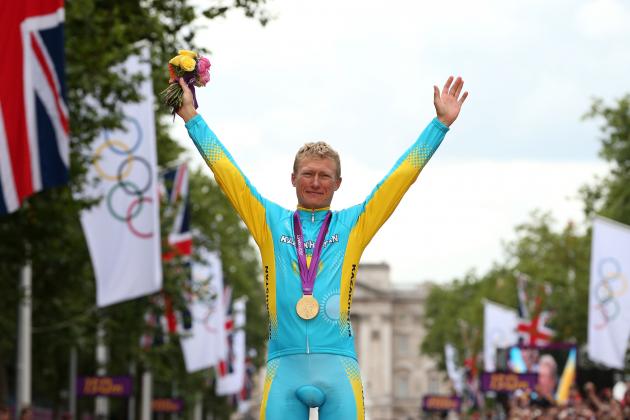 Ezra Shaw/Getty Images

Kazkhstan may struggle with image control from time-to-time, but its athletic undertakings are no joke.
The Central Asian nation won seven gold medals in London, more than double its count at any Olympiad prior and more than the likes of Spain, Cuba, the Ukraine and Brazil.
Brazil has over 192 million people. Kazakhstan has 16.6 million
The glory roll started early, with cyclist Alexandr Vinokurov winning 2012's first gold medal in the men's road race.
Then it was on to weightlifting, where the Kazkhstanis won four gold medals—one less than the powerhouse Chinese.
How did Kazakhstan get so burly?
Men's 94 kg champion Ilya Ilin cited a steady diet of horse-meat sausage, but other explanations have been less benign, including reports that Kazakhstan surreptitiously "imported" athletes from the outer regions of China and tried to conceal their true country of birth.
Hey, if you can't beat 'em—steal 'em.
Or however that expression goes.