Breaking Down Why WWE Must Limit Its Performers' Weekly Schedules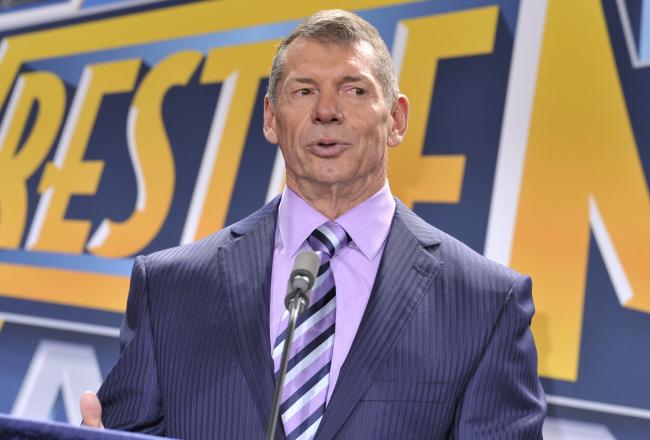 Michael N. Todaro/Getty Images
As we have seen in the recent years of WWE programming, the company is starting to lean more and more heavily on part-time superstars to carry their cards.
Which is the biggest reason WWE should limit its performers weekly schedules?
This is necessary because men like Undertaker and Triple H beat themselves up for so many days each year that they couldn't do a full schedule anymore even if they wanted.
WWE must take the initiative and start cutting the amount of days WWE stars are working each year so that they will be around more as they age.
If they want John Cena to wrestle into his 50s, they need to start letting the man have some downtime.
With a lighter workload, so many aspects of this business would benefit. All of the following are ways that limiting a performer's schedule would help the long-term productivity of the WWE as a business.
Limits Long-Term Health Issues
This concept is simple: fewer matches means fewer chances for injuries.
By limiting the amount of house shows each star does and giving the chance to younger guys, the WWE would be giving each competitor more time to recover from a match and more time to prepare for the next.
With preparation increased and injuries healed properly, there will be far less chance of not only getting injured altogether, but reaggravating the injuries that have ruined careers.
Imagine if guys like Edge, Shawn Michaels and others had enough time to heal; would they still be wrestling?
If WWE wants to keep stars like Sheamus, CM Punk and John Cena away from the injury bug, splitting up the road duty and limiting it for the biggest names is the smartest way to ensure a quality product for the long term.
Don't forget, a healthy superstar is a happy superstar.
Character Development
One of the biggest problems the WWE has is the lack of younger talent getting the opportunity to shine with the bigger stars working so much. If the company limits the amount of secondary shows the top-tier talent work, it will give more of a chance to the younger stars trying to make a name for themselves.
Not only just on house shows, either. If stars Cena and Punk both got one month off every two years and don't work house shows or SmackDown, there would be so much more time for secondary stories and feuds to develop.
WWE has already started to limit the appearances of RAW stars on SmackDown, and that's why guys like Damien Sandow and Antonio Cesaro have been able to thrive.
If the company continues to do this, more stars like Dean Ambrose and Seth Rollins will be able to move onto bigger and better things
Better In-Ring Work
While the benefit of having more time to plan and craft a match will give the men competing in them the chance to make every bout worthy of being on a WWE PPV, it could be the downtime that allows them to get in a gym and practice wrestling.
As much as it sounds archaic, the in-ring work of a wrestling company should be at the highest level in the world. Having mediocre wrestlers is like having a football team with third-string guys playing.
If given more time off the road with the catch that the stars must be training at a proper wrestling school or with a trainer of some sort, the product WWE would put out every show would be so much better.
This may sound foreign, but I thought the goal of a wrestling company was to put on a good wrestling show. Maybe I'm living in the past.
Check back for more on the World Wrestling Entertainment as it comes, and visit Bleacher Report's Wrestling Page to get your fill of WWE/TNA. For more Wrestling talk, listen to Ring Rust Radio for all of the hot topics you just can't miss (some language NSFW).
This article is
What is the duplicate article?
Why is this article offensive?
Where is this article plagiarized from?
Why is this article poorly edited?