WWE: 5 Superstars We'd Love to See Wade Barrett Feud With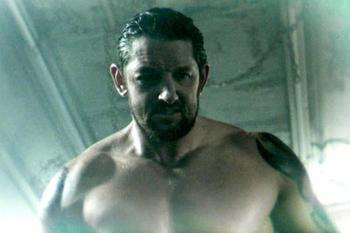 Call it poor timing.
Wade Barrett, winner of the first season of NXT, has long been considered a promising up-and-comer in the WWE system.
He's got the look, the size, the physique, the talent and the mic-skills to become a main-event superstar in the not so distant future. A future that Barrett was rapidly moving toward. A future that would probably be the present now.
During an over-the-top-rope Battle Royal on a February episode of Raw, Barrett suffered a serious elbow injury when Dolph Ziggler was thrown on top of him. Just as a lane to the top was starting to open, the big man from England was sidelined for four months.
This past Monday, a vignette aired, teasing Barrett's return. The clip depicted Barrett in a different light than before, emphasizing his boxing background in an underground, bare-knuckle scene reminiscent of the film Fight Club. "My barrage has just begun," he said, promising to shake up the WWE upon returning.
With a new look, new focus, and high expectations, how should Barrett be re-integrated back into the mix? How can the most be made out of his return?
Here are five superstars that we would love to see in a feud with Wade Barrett in the near future.
Begin Slideshow

»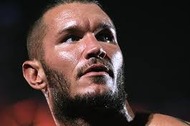 Randy Orton and Wade Barrett had a pretty solid feud boiling earlier this year. Now Orton is back from his suspension, and is killing time by beating up Heath Slater and Jack Swagger. With Wade Barrett's return edging closer, why not pick up where they left off?
After a bitter, back-and-forth battle that saw Barrett kick Orton down a flight of stairs, Orton defeated his foe in a No Disqualification match, bringing the feud to a close.
After recovering from an elbow injury for four months, Barrett will be looking to reinsert himself into the picture in a meaningful way. Targeting Orton might do the trick.
In his first vignette, aired on Raw this past Monday, Barrett claimed to have "reignited the flame" by traveling "back into the abyss." Adopting a more serious, imposing look, it seems as if Barrett is aiming to right wrongs of the past by reinvigorating himself.
While not responsible for the injury, Orton can be viewed as the last man to have a meaningful showdown with Barrett, as well as the last man to hand him a harsh defeat.
Orton-Barrett Part 2 would kill two birds with one stone by giving two returning stars a high-profile storyline to keep them busy. Should Sheamus's current program with Alberto Del Rio stretch on further down the road, a feud with Orton could keep Barrett occupied until he's ready to make the jump to the main-event.
Orton is one of the most over stars on the roster, so Barrett would instantly be re-legitimized as a threat to anyone else in the company, especially with his edgier new attitude.
It remains to be seen what WWE has in store for Orton now that he is back, but at the moment, "The Viper" seems to be hanging in No Man's Land, waiting for something to do.
If a run for the World Heavyweight Championship is not in the cards right now, a feud with Wade Barrett would be a solid way to utilize Orton, while bringing Barrett back to WWE programming.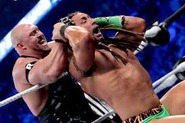 Oh, Ryback...
For a guy who is supposed to be the most punishing, awe-inspiring, physically unstoppable juggernaut in recent memory, he sure is the punchline to plenty of jokes.
Between the constant comparisons to WCW's Goldberg, to his rumored altercation (and subsequent black-eye) at the hands of Brock Lesnar, Ryback could definitely use a strong feud to boost his credibility in the eyes of fans.
And I'm not talking about Jinder Mahal.
In recent weeks, Ryback has shown signs of being a mortal human after all. He's now facing wrestlers who are actually on the roster, which is nice.
He spoke for the first time recently, so we know he isn't just a bald, hairless grizzly bear. Slowly, little by little, Ryback is being developed into a character that can participate in a legitimate storyline.
If the rumors are true, and if Vince really does have plans to make Ryback into a top contender, why not be bold? Throw him right into the fire. If he wants to be fed more, give him someone he can really sink his teeth into.
A feud with Ryback may seem a bit more unconventional for Wade Barrett, but would benefit the returning star in many ways. Ryback's first capable opponent will garner plenty of attention, as fans have been clamoring to see him tackle stiffer competition.
If Barrett were to re-debut and target Ryback, he would instantly put himself back on the map. At this point, no one even knows how a Ryback feud would play out, so fans would immediately be drawn to the angle.
Not to mention, if this rivalry were handled correctly, it would go a long way to help both men climb closer to stardom.
With a slew of top-level talent fighting for a place in the title picture at the moment, this could provide a serious upper-mid card feud to get fans reacquainted with Barrett, and to see just what Ryback is capable of.
CM Punk is a bit of a wild card at the moment. The WWE champ is in the midst of a possible heel turn (maybe? kinda?), as well as feuds with John Cena, Big Show and even The Rock.
"The Straight-Edge Superstar" became an icon following his infamous shoot promo last summer, but quickly became dormant as a straight babyface champion. Now, Punk is as up-in-the-air as ever before.
It seems highly unlikely that CM Punk and Wade Barrett would enter into a feud any time soon. We don't know if Punk is heel or face. We don't know if Barrett is heel or face. We don't know how Punk's huge Summerslam title match will shake out, or what the aftermath will be. It just doesn't seem plausible at the moment.
However, fans would love to see a Barrett-Punk feud at some point, just for the chance to see some brilliant promo work.
Wade Barrett and CM Punk are two extremely talented talkers, not only in their ability to cut a concise, poignant promo about themselves, but in how they are able to escalate feuds and tell stories.
Punk's "pipe bombs" are legendary not only because of what he says, but how he says it. His ability to captivate an audience by speaking into a microphone is an art that has sadly been neglected in recent years.
In a similar way, Barrett's promo work has something deliciously old-school about it. Between his accent and his just-under over-the-top delivery, his mic work brings to mind pre-Attitude Era promos that were short, sweet and satisfying.
In order for Barrett to become a true superstar, he must be able to handle his own on the mic, as well as in the ring. Going toe-to-toe with CM Punk would be a great test for Barrett to prove that he is not just physically imposing, but a solid wrestling mind all around.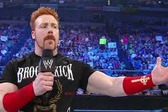 Who was the last person to beat Sheamus cleanly? If you're stumped, don't feel bad. It's been a while.

Sheamus has been riding a tidal-wave push for months, culminating in an 18-second squash of Daniel Bryan at WrestleMania 28. Since capturing the gold, he's dispatched Bryan, Dolph Ziggler and Alberto Del Rio in order to maintain his reign.

Unfortunately, Brogue Kicking every member of the active roster is not enough to get the fans to care about him. In fact, it's rather counter-productive.

Sheamus is suffering from Cena-Syndrome. The symptoms? Red cape, super-strength and a cloying, sickeningly sweet persona. As a face, Sheamus is far too dominant to be compelling, for the simple reason that he never loses.
Enter Wade Barrett.

If inserted into a feud with Sheamus, Barrett would instantly become the Celtic Warrior's most formidable foe to date. The 6'7'', 270-pound Barrett would provide a bigger obstacle than the diminutive Bryan, or underdog Ziggler.

Barrett's latest vignette shows a much darker, more aggressive competitor than before (with an assist going to his new beard).
Seen partaking in underground, bare-knuckle boxing matches, this style would compliment the brutish, brawling style of Sheamus's perfectly. Think of the vicious, no-holds-barred, slug fests that these two could bring to the squared circle.
Whether it's a feud centered solely around the Heavyweight title, or a more personal rivalry (British/Irish tension?) that Creative chooses to focus on, this feud would give Barrett the main-event spotlight, and give Sheamus a worthy opponent.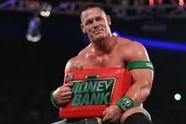 Hear me out on this one...
Anyone with an interest in the future of Wade Barrett would love to see him feud with John Cena. Not because the matches would be five-star classics. Not because the storyline would be a guaranteed hit. Not even because the outcome would necessarily be any different than Cena feuds of the past.
It's because this feud will validate anyone who sees in Barrett the next big star of the WWE. A program with John Cena will mean that Wade Barrett has finally made it.
Since his shocking debut as the head of The Nexus, Barrett has been all over the radars of fans looking to spot the next breakout name in the business. His size, mobility, presence and mic-skills are all top-notch and fit the bill of a main event, prime-time player.
At 6' 7'', 270 pounds, and only 31 years old, Barrett has the tools to launch him to stardom for now and for the near future.
Coming off a solid feud with Randy Orton, Barrett was poised to take the next step. Unfortunately, an elbow injury has kept him sidelined since February, and all of that momentum was lost in an instant.
Now, Barrett is set to make his return, and should instantly become a top-notch contender in the company.
It is imperative that Creative treat him as such, and avoid feeding him squashes, or setting him up in a mid-card feud. Barrett needs to make an instant splash.
As for John Cena, the poster boy of the WWE is in the midst of a feud with CM Punk over the WWE Championship, with rumblings that a rematch with The Rock is not far down the road. Basically, Cena is booked solid for the near future.
However, Barrett should quickly insert himself on the short list of guys ready to take on the biggest name in the industry when the opportunity arises.
When the dust settles from Cena/Rock II, assuming this happens, Wade Barrett should be the man to challenge WWE's resident superhero. It will inject some new blood into the main-event scene, and establish Barrett as the premiere heel on the roster.