Ligue 1 2012-2013 Season Preview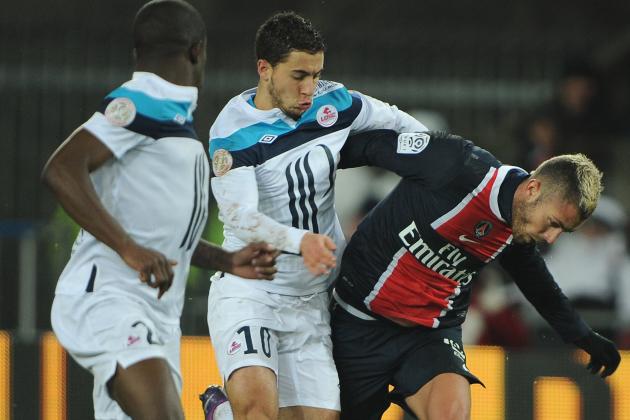 Pascal Le Segretain/Getty Images
Will Lille and PSG be in a dogfight for the title?
Never in the existence of Ligue 1 has so much anticipation accompanied the new season. Much of the excitement has been caused by the acquisitions of PSG, but there are other factors adding to the season build-up. Ligue 1 is celebrating the 80th season of the league. Stade Reims returns to the top flight after years away. Reims was the first French club dynasty in the mid 1950s. With these and other storylines to follow through the year, let us look at how the teams will finish. Feel free to disagree with where I have placed any of these teams.
Begin Slideshow

»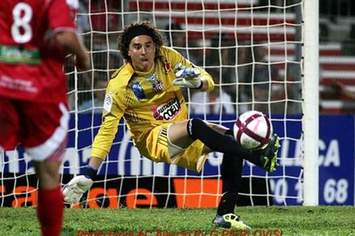 Ajaccio will need more then solid goaltending to stay in Ligue 1
AC Ajaccio barely survived last season as they finished just above the drop. Their offseason additions have been younger players. Their inability to bring in suitable upgrades for their defense will see them fighting to stay alive. Losing their top scorer from last season (Ilan) to Ligue 1 newcomers Bastia also hurts their chances of survival. Expect their fate to be sealed before the end of April.
Key Additions: Sigamary Diarra (Lorient)
Key Losses: Ilan (Bastia)
Prediction: 20th (relegated)
Troyes
Troyes gained promotion to Ligue 1 after a stellar run to end last season's campaign. Troyes biggest obstacle will be repeating the form that saw them gain promotion. With a young squad there are bound to be ups and downs. How they keep it together during the rough times will go a long way to determining if they have the staying power to keep them in Ligue 1.
The experience of summer signing Benjamin Nivet from Caen will hopefully give Troyes the leadership needed during this transition.
Key Additions: Benjamin Nivet (Caen)
Key Losses: Djibril Sidibe (Lille), Olivier Blondel (Toulouse)
Prediction: 19th (relegated)
Nice
Nice finished just outside the top half of Ligue 1 last season. The problem is, their position was much closer to the drop zone then the top clubs in France.
This summer has seen the exit of two key players without adequate replacements. Nice will have to rely on young players to fill key roles. Expect Nice to fight to stay in Ligue 1 only to fall just short in the end.
Key Additions: Timothee Kolodzieczak (Lyon)
Key Losses: Francios Clerc (ASSE), Anthony Mounier (Montpellier)
Prediction: 18th (relegated)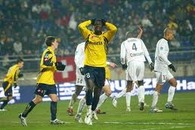 Photo courtesy of http://t0.gstatic.com/images?q=tbn:ANd9GcTf1FD9Djlpt8Lc56P4OM546HEjRq5i-2DK7DEfrEZ7TGpqJEjk4gLViuqC
Valenciennes
Valenciennes was another team that was in the race to stay out of the relegation zone late last season. Solid home results saw them finish the season relatively comfortably above the drop.
Losing Renaud Cohade over the summer will decrease their attacking capabilities and may create some difficulties for them to gain much-needed points against mid-table competition.
Key Additions: Lloris Nery (ASSE)
Key Losses: Romain Cohade (ASSE)
Prediction: 17th
Lorient
Lorient was one of the tougher clubs to play in France just two seasons ago, but that changed last season as they fought to stay in Ligue 1.
Lorient struggled after losing Kevin gameiro and Morgan Amalfitano prior to last season. Lorient captured one of the potential steals of the summer in ex-Auxerre midfielder Alain Traore.
Christian Gourcuff is one of the better coaches most people have never heard of. He has the ability to get more out of his players by the system he instills. Expect more of the same as Lorient stay in Ligue 1 by a small margin.
Key Additions: Alain Traore (Auxerre)
Key Losses: Jeremie Janot (ASSE), Joel Campbell (return from loan)
Prediction: 16th
Brest
Brest struggled mightily at times last season only to pull out to safety at the end. Their biggest concern has been in attack where they have not had a consistent threat. Brest is counting on their summer acquisitions to correct the lack of offense and move them towards a higher finish.
Key Additions: Kamel Chafni (Auxerre), Geoffrey Dernis (Montpellier)
Key Losses: Steve Elana (Lille)
Prediction: 15th
Sochaux
Sochaux had to fight to remain in Ligue 1 after an awful start to last season. This summer saw the loss of star midfielder Marvin Martin to Lille, but there is hope. Moves have been made to solidify the defense, and the addition of Thierry Doubai should steady the midfield.
Key Additions: Doubai (Udinese), Cedric Kante (Panathinaikos)
Key Losses: Marvin Martin (Lille)
Prediction: 14th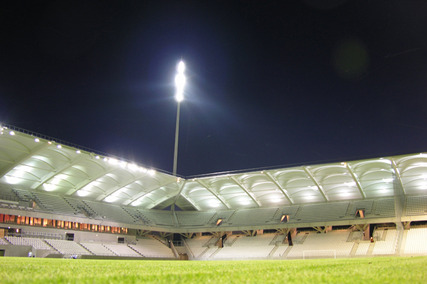 Photo courtesy of http://www.remon.fr/references-choisies/stade-delaune/REMON%20STADE%20DELAUNE%20REIMS%20interieur%20nuit.jpg
Reims is returning to Ligue 1 this season with visions of repeating some of their glorious history. Reims was the dynasty of French football in the 1950s. Players like Fontaine and Kopa graced the club as they won multiple titles and pushed Real Madrid as kings of Europe.
While it is OK to dream, the chances this Reims squad will be able to begin to replicate that type of success is very slim. Reims has enough quality to keep themselves safe from the drop and push for a mid-table finish. In their first year back in Ligue 1 in quite some time, that in itself will be accepted as a success.
Key Additions: Kamel Ghilas (Hull City), Gregorz Krychowiak (Bordeaux)
Key Losses: Romain Amalfitano (Newcastle United)
Prediction: 13th
Bastia
Bastia won Ligue 2 with relative ease last year. Despite some key players moving on, Bastia has retained a solid core and added some quality players to their side. Bastia has a fairly balanced squad with a good deal of experience. They should find themselves completing a solid first season in Ligue 1 much like Evian did last season.
Key Additions: Ilan (Ajaccio)
Key Losses: Sadio Diallo (Rennes)
Prediction: 12th
Nancy
Nancy will have to compensate for the loss of Bakaye Traore to AC Milan this summer, but Jean Fernandez's men should be able to more comfortably position themselves this season. Fernandez will rely on new recruits Yohan Mollo, Salif Sane, and Thomas Ayasse to add to the quality of his squad.
Key Additions: Mollo (Grenada), Sane (Bordeaux), Ayasse (Arles)
Key Losses: Traore (AC Milan), Samba Diakite (QPR)
Prediction: 11th



Evian
Evian boasted one of the better attacks in Ligue 1 last season. They will need to remain similarly prolific this year to try and avoid a sophomore slump that could drop them into the relegation battle. With the success they had during their first Ligue 1 season, expectations will be higher, but Evian has the players to remain in a similar position this season.
Key Additions: Zouhier Dhaouadi (Club Africain), Daniel Wass (Benfica)
Key Losses: Christian Poulsen, Thomas Kahlenberg (Wolfsburg)
Prediction: 10th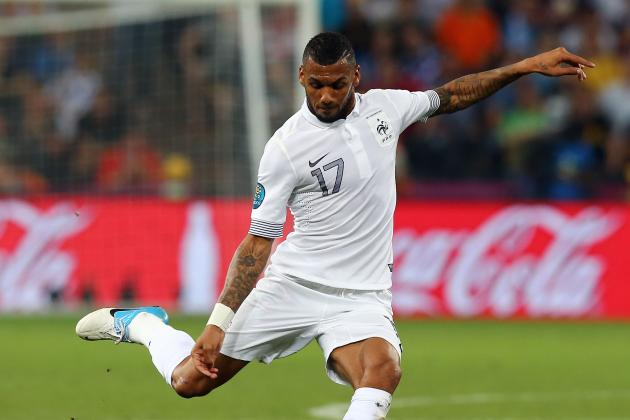 Martin Rose/Getty Images
M'Vila will be key to Rennes fortunes
Bordeaux
First let me say I like Bordeaux's style of play and the makeup of their squad as a whole. My issue is, I do not believe they have the depth to successfully compete in Ligue 1 and in the Europa League.
The extra competition is going to cost points domestically, especially if they move very far in Europe. They did not make any moves this summer to add necessary depth. There is plenty of quality in the starting 11 to place higher in Ligue 1 if Europa falls off their schedule early.
Key Additions: None
Key Losses: Salif Sane (Nancy), Gregorz Krychowiak (Reims)
Prediction: 9th
Rennes
Perhaps the surprise of the summer was the lack of movement for Yann M'Vila. There is still time for something to happen, but for now Rennes is glad to have held onto their star.
M'Vila's play will be key for the club as his temperament has been a red flag for a fantastic talent. If M'Vila takes this summer's snub by bigger clubs and uses it as motivation, he can push this club toward the top of the table. If he sulks, Rennes could fall from the top half.
Key Additions: Sadio Diallo (Rennes)
Key Losses: Stephane Dalmat (Nimes)
Prediction: 8th
Toulouse
Toulouse is a hard team to get a read on. At times they are one of the tougher clubs in Ligue 1 to play, and at other times they seem to be from a lower league. Consistency will be the key ingredient to their season.
Carried mainly by their defense and star midfielder Etienne Capoue, Toulouse remains in games thru closing down opponents' offenses. If the highly regarded Capoue finds a new address in the last few weeks of the transfer season, Toulouse will be hard pressed to maintain a top half finish.
Key Additions: Jonathan Zebina (Brest)
Key Losses: Daniel Congre (Montpellier)
Prediction: 7th
Marseille
Marseille has the kind of talent to easily secure a top three finish. Their problem has been staying healthy and avoiding the mental lapses that plagued their domestic campaign last season.
If they can avoid the long droughts they suffered last season, they could find themselves fighting for a Champions League birth. How well new coach Elie Baup fits in with his squad will be key to Marseille's fortunes.
Key Additions: None
Key Losses: Brandao (released)
Prediction 6th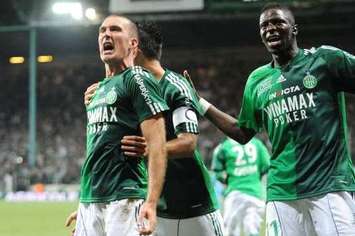 Photo courtesy of http://u.goal.com/111500/111515hp2.jpg
Saint-Etienne

This is where my heart clouds my head. ASSE had a solid year last season and showed a lot of promise. Under Christophe Galtier, ASSE has been more attack-minded while remaining solid defensively. Pierre-Emerick Aubameyang is one of the more talented attackers in Ligue 1, and finding another threat to relieve the pressure from him has been a priority.
Galtier's youth movement began paying dividends last season, and young defender Kurt Zouma is poised to break out this season along with others.
Perhaps the biggest coup of the summer was the addition of midfielder Romain Hamouma. Hamouma was being targeted by several larger teams before settling on ASSE. Galtier also added quality by acquiring Francois Clerc and Renault Cohade.

Key Additions: Hamouma (Caen), Renault Cohade (Valenciennes), Francois Clerc (Nice)

Key Losses: Laurent Battles (released), Paulao (Real Betis)

Prediction: 5th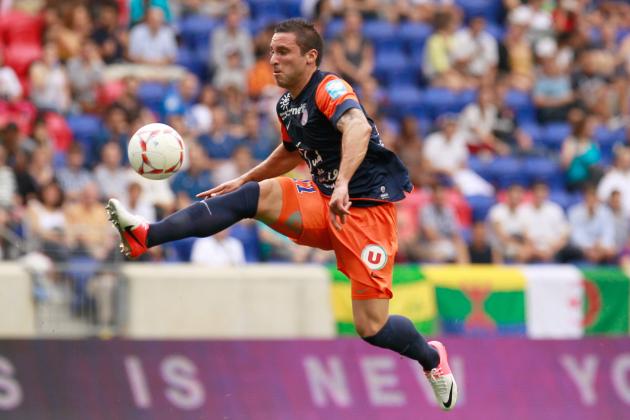 Mike Stobe/Getty Images
Montpellier will need to integrate new faces to remain in the hunt this year
Montpellier

Last season's Cinderella ended their magical run with the Ligue 1 title. Gone is offensive force Olivier Giroud (Arsenal), but Montpellier has to this point managed to hold onto Younes Belhand and Mapou Yanga-Mbiwa.
To compensate for Giroud, Montpellier tagged Emiliano Herrera and Anthony Mounier to bolster the attack. The pieces are there to prevent a major drop, but how the new components perform will determine if they can stay in the Champions League hunt. Adding Daniel Congre will add more bite to the back four.

Key Additions: Herrera (Union Espanola), Mounier (Nice), Congre (Toulouse)

Key Losses: Giroud (Arsenal)

Prediction: 4th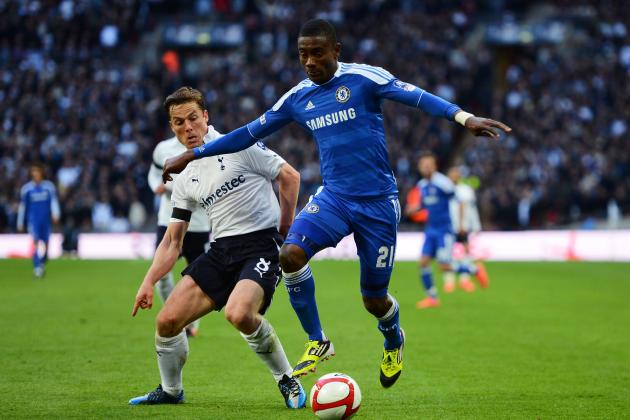 Mike Hewitt/Getty Images
The addition of kalou will help keep Lille at the top
Lille

The loss of Eden Hazard was huge, but expected. Lille has done well in the aftermath by adding Marvin Martin and former Chelsea standout Salomon Kalou to refurbish their attack.
The Debuchy transfer saga over the summer has been a distraction. There are question marks defensively, but the opening of a new stadium will give Lille a needed boost as they try and chase down their 2nd title in 3 years.

Key Additions: Martin (Sochaux), Kalou (Chelsea)

Key Losses: Eden Hazard (Chelsea), Joe Cole (loan return)

Prediction: 3rd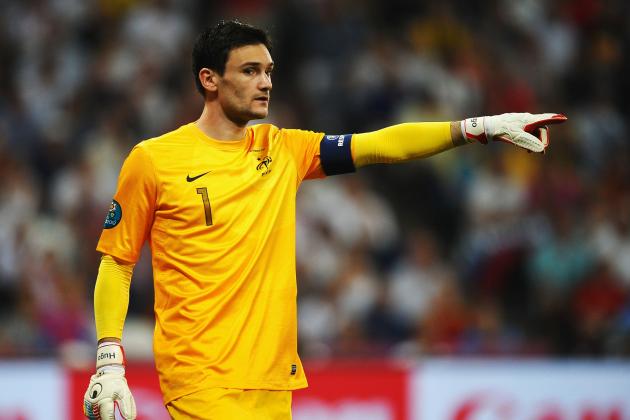 Laurence Griffiths/Getty Images
Lloris looks to lead Lyon to the top
Lyon

The former dynasty of Ligue 1 is not the powerhouse it was 5 years ago, but do not sleep on this squad. Hugo Lloris is one of the best custodians in the world, and he has several talented players lining up in front of him. Jimmy Briand and Bafetimi Gomis are as dangerous as any forwards this side of Ibrahimovic.
Look for up-and-comers Maxime Gonalons and Alexandre Lacazette to contribute at a high level this season. This is potentially Lyon's last chance to make a run with the current squad.

Key Additions: None

Key Losses: Ederson (released)

Prediction: 2nd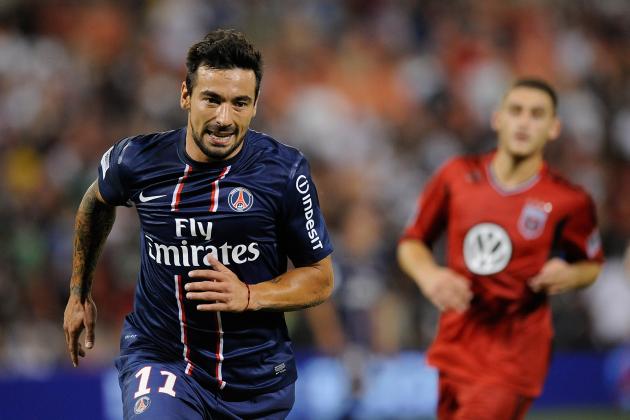 Patrick McDermott/Getty Images
Lavezzi and Company will be champs
No surprise here. PSG has gotten the horses that place it head and shoulders above the rest on paper. They should find themselves celebrating the Ligue 1 title this season. With Ibrahimovic, Silva and Pastore, PSG has the star power to push it to the top. Expect the title to be a bit of a dog fight as Lyon and Lille will not give it away.
Expect PSG to wrap up the title with a game to spare.
Key Additions: Ibrahimovic, Silva (AC Milan), Lavezzi (Napoli),
Key Losses: None
Prediction: 1st