Most Overvalued Player on Every NBA Team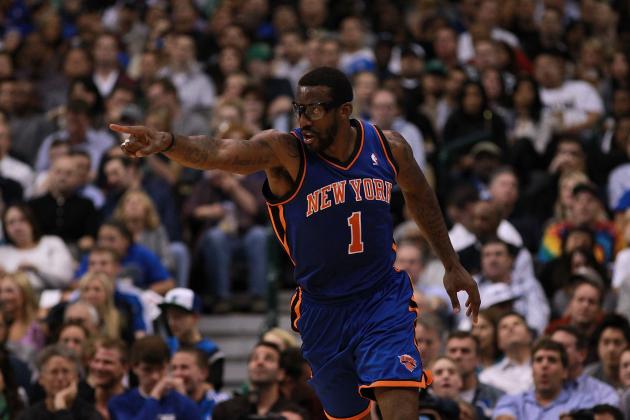 Ronald Martinez/Getty Images

Every NBA team has a player that is overvalued. For whatever reason, certain players in the league are thought of in a higher regard than they currently deserve.
Just because a player is overvalued doesn't mean that he isn't a solid option or that he is overpaid. It simply means that their current level of play isn't equal to how he is viewed by his team.
In some cases, veterans are given the benefit of the doubt after a troubling season or two. That won't be the case on this list, as we will focus on the present rather than the past.
It is easier to spot the overvalued player on certain teams, but if you look hard enough, each franchise has a player that is at least slightly overvalued.
Begin Slideshow

»
Steve Dykes/Getty Images

The Atlanta Hawks' most overvalued player is yet to play a single game for the franchise. And no, it's not Kyle Korver. The distinction of most overvalued Hawk goes to Devin Harris.
Harris was acquired in a trade with the Utah Jazz that sent Marvin Williams out West.
In the past, Harris has started but that won't be the case with the Hawks as Jeff Teague is likely to retain his starting role.
Harris is among the weaker defenders at the point guard position, and isn't the type of player that a GM wants to build around. While he averaged a solid 11.3 points and five assists per game last season, those numbers are slightly skewed due to the proficiency of the Utah frontcourt.
Without Joe Johnson's scoring, the Hawks will need more scoring off the bench to replace what they have lost.
GM Danny Ferry is counting on Harris and Lou Williams, whom the team signed in free agency, to lead the effort off the pine.
Harris is overvalued because he has the talent to be a starting point guard in the NBA but his motor isn't always running. In the NBA, fans notice overall talent first, so Harris passes the eye test.
However, if a team is serious about winning an NBA championship then employing Harris in big minutes role isn't a good idea.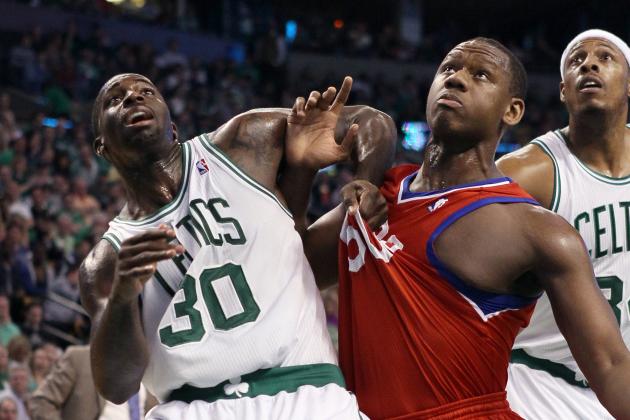 Elsa/Getty Images

Brandon Bass is an excellent fit on the current Boston Celtics roster, but he wouldn't be nearly as successful on a different team with a different scheme.
Don't get me wrong, Bass is deserving of the three-year, $20 million contract that the Celtics offered him this offseason, but he is definitely benefiting from all the open looks that Rajon Rondo gets for him.
While Bass was a free agent this summer, few expected him to move on to another team because he was in the perfect situation in Boston. Bass spaces the floor, giving Rondo more room to operate on the perimeter and is a solid mid-range shooter.
With Kevin Garnett starting at center last season, Bass fell into a groove at power forward and was integral to the success the Celtics had in the playoffs.
Bass will continue to be a productive member of the Celtics, but if he were still in Orlando or somewhere else, he would be playing for far less money.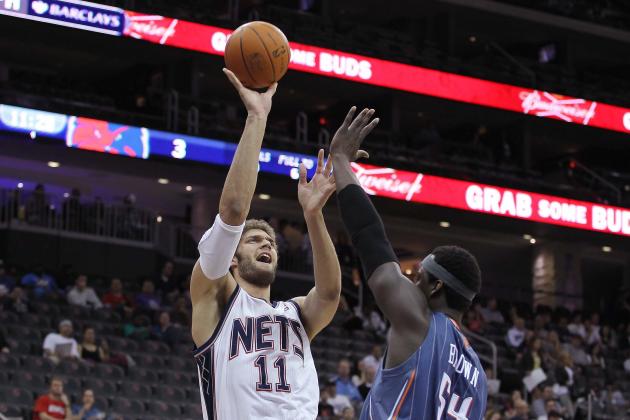 Ed Mulholland-US PRESSWIRE

The Brooklyn Nets re-signed Brook Lopez to a four-year, $58 million max-contract this summer.
While Lopez is one of the most productive offensive big men in the NBA, he struggles on defense and on the glass. Considering the fact that he is a center, that is a bit of a problem.
No matter how talented a team is offensively, it is difficult to overcome a consistent deficit on the boards. For most teams, their starting center leads the rebounding effort and is the primary defender of the rim.
If the Nets expect Lopez to fit the norm, they will have a hard time in the paint next season.
Obviously, Avery Johnson is a good coach and will do whatever he can to cloak his center's weaknesses.
The Nets think they have constructed a "Big Four," but the effectiveness of that group remains to be seen.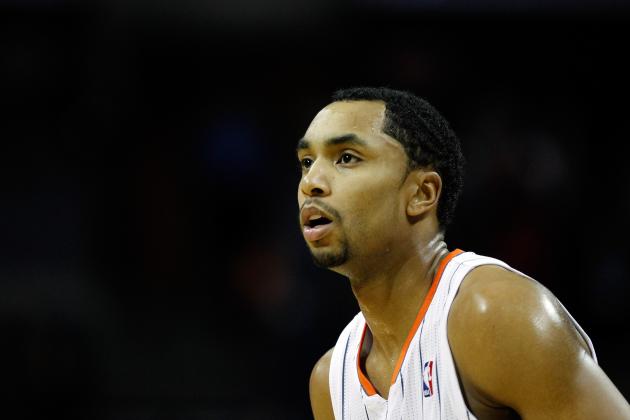 Streeter Lecka/Getty Images

Gerald Henderson had a career season as one of the top options on the worst team in NBA history.
He averaged 15.1 points, 2.3 assists and 4.1 rebounds per game on 45.9 percent shooting, as he led the lowly Bobcats in scoring.
While Henderson was impressive at times, like when he scored 32 points against the Memphis Grizzlies on April 20th, he shouldn't be mistaken for an excellent scorer.
At the end of the day, someone has to score, and the Bobcats had very few other players to turn to.
How many teams do you think Henderson would start on across the league? Five or six?
Would you want him starting for your team? I know I wouldn't be excited if my favorite team acquired him tomorrow.
If the Bobcats believed that Henderson was the future at small forward, then they wouldn't have selected Michael Kidd-Gilchrist with the second pick in the draft.
Henderson is a decent player who could be a solid option off the bench, but the fact that he is in Charlotte gave him the opportunity to do much more, and he is overvalued because of it.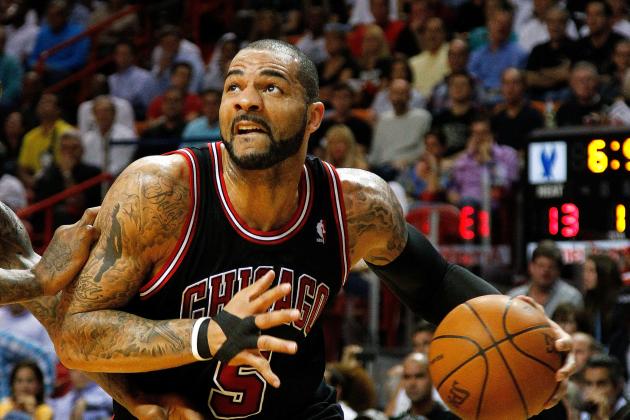 Mike Ehrmann/Getty Images

Carlos Boozer is still a good NBA player, but he is overvalued at this point in his career.
The Chicago Bulls win with hard-nosed defense rather than flashy scoring. While Boozer does deserve credit for becoming a better defender once he signed with the Bulls, he isn't nearly as good of a defender as Taj Gibson.
The Bulls made the right decision by not amnestying Boozer because they will need his scoring, rebounding and leadership while Derrick Rose continues to rehab his knee.
There was once a day that Boozer was a top-five power forward in the NBA, but those days are in the past.
Last season, he averaged 15 points and just over eight rebounds per game, each of which was less than his career average.
Boozer may improve that scoring total this season because they will need him to score in Rose's absence. Even if he does increase his production, all that will do is make him even more overvalued this time next summer.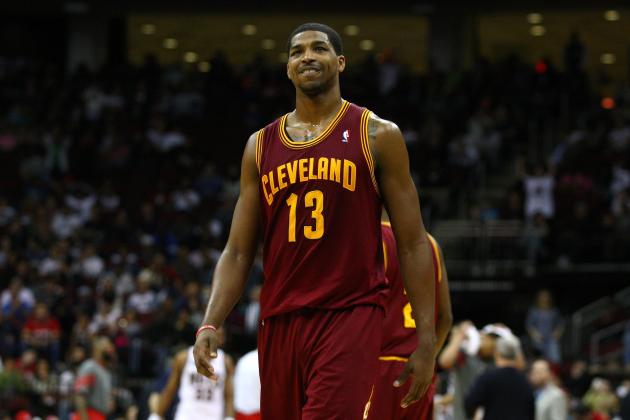 Chris Chambers/Getty Images

The Cleveland Cavaliers took Tristan Thompson with the fourth pick in last year's draft, hoping that along with Kyrie Irving, he would help lead the Cavs in the post-LeBron James era.
This was a tough call because I think Anderson Varaejao is one of the more underrated centers in the league and no one else on the roster is anything near overrated.
It took about half the season for Thompson to adjust to the NBA game, although that could have been due to the lack of a real training camp. Ultimately, he started 25 games last season but didn't look overly impressive most of the time. He averaged 13.9 points per 40 minutes and shot 43.9 percent from the field. That's not exactly production to get excited about.
Thompson is still young and is entering his second year in the league, but as the fourth pick in the draft, a lot will be expected of him this season and I think he's a little overrated. Especially when you consider the fact that Thompson still has a long way to go in developing a decent post game.
At 6'9", Thompson is about the about the average size for a power forward and will have to prove that he can handle the rigors of playing in the post for an entire NBA campaign.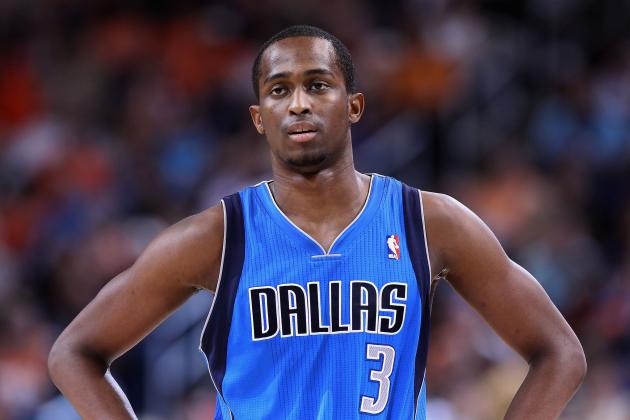 Christian Petersen/Getty Images

It was tough to pick an overvalued Dallas Maverick because they are comprised of veterans that are playing at their value and rookies who haven't had a chance to prove themselves.
Ultimately, I settled for Rodrigue Beaubois because of last year's shooting performance and his inability to regain the post-All Star break form that he had in 2011.
Beaubois was an integral member in jump-starting the Mavericks just prior to last season's championship run. Unfortunately for him, he injured his ankle right before the playoffs and hasn't managed to regain that form since.
While he wasn't an All-Star two seasons ago, he began to produce at the level you would expect from a first-round draft pick.
So far this summer, the Mavs signed OJ Mayo in free agency and drafted Jared Cunningham in the second round. They also have Vince Carter, Delonte West and Dominique Jones, all of whom will be fighting for minutes at shooting guard.
If the Mavericks front office believed that Beaubois could be depended on for consistent production, then they wouldn't have overstocked their roster with shooting guards.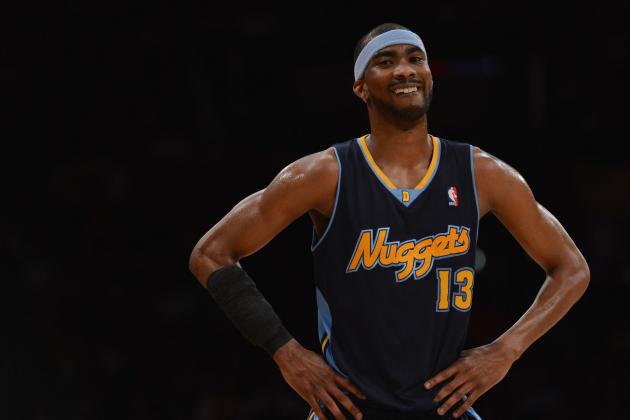 Harry How/Getty Images

Corey Brewer was taken seventh overall in the 2007 NBA Draft, so he clearly has the talent to succeed. He also won back-to-back NCAA championships at Florida, so he was considered a winner coming out of college which tends to add value to a player's stock.
While Brewer is a solid defender, he is bad on the offensive end of the court and has a hard time scoring in the half court.
Since Brewer was taken so high in the draft, he will always be weighed down by the expectations that come with that. Until he develops a more consistent offensive game, he will continue to disappoint those who thought he could be a good NBA player.
It isn't like Brewer would improve with a change of scenery because his game fits best in the Denver Nuggets' high-scoring offense. Brewer is at his best offensively when he isn't contained to the half court, and is a quick defender who runs the floor well.
With Danilo Gallinari and Wilson Chandler splitting time at small forward, Brewer will have to work hard to get as many minutes as he did last season.
While Brewer proved that he was a winner in college, he doesn't have the ability to physically dominate his opponents like he did at Florida.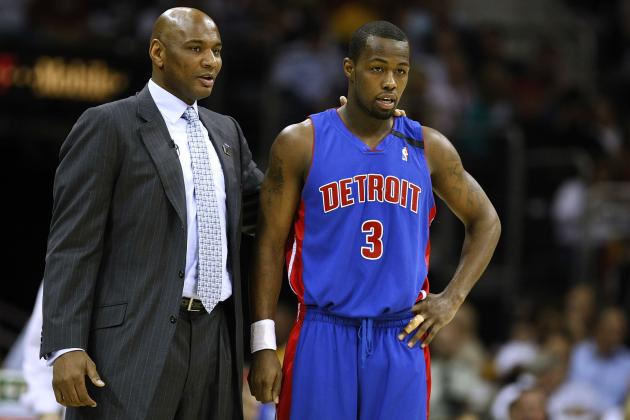 Gregory Shamus/Getty Images

The Detroit Pistons picked Rodney Stuckey 15th in the 2007 NBA Draft and he has been with the team ever since. In fact, Stuckey has started the majority of the games for the Pistons over the span of the past four seasons.
While Stuckey has excellent size for a point guard at 6'5", he is awful from behind the arc. Last season, Stuckey shot a career-high 31.7 percent from three and 42.9 percent from the field.
If the Eastern Washington alum wants to become a starting point guard-caliber player on a winning team, he needs to improve his scoring efficiency while leading the rest of the young Pistons squad.
The Pistons may have a long way to go on the path to being successful, but if Stuckey had lived up to what some thought his value could have been, they would be a little bit closer.
Jed Jacobsohn/Getty Images

Andris Biedrins was once a solid center in the NBA, but now he is overpaid and overrated.
Last season, he played in 47 games and averaged just 15.7 minutes per night. In fact, he probably didn't even deserve to play that many minutes per game because he only scored 1.7 points and grabbed 3.7 rebounds during that time.
Biedrins has been with the Golden State Warriors since they drafted him in the first round in 2004. In 2009, he averaged a double-double and looked to be on the rise.
Since then, his numbers have regressed each season, and he is barely worthy of being Andrew Bogut's backup.
The thing is, most people don't understand just how poorly Biedrins played last season and still have him valued too high.
If Biedrins doesn't play better next season, then he will have to hope that a GM still overvalues him.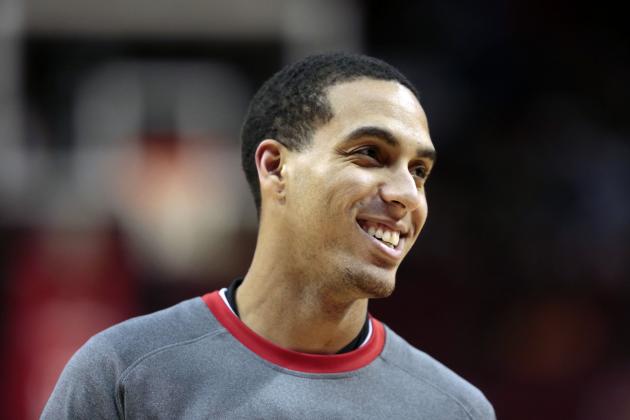 Thomas Campbell-US PRESSWIRE

Kevin Martin is the most tenured Houston Rocket on the roster, but he won't be with the team this time next year.
When the Rockets drafted Jeremy Lamb with the 12th pick in this year's draft, the writing was on the wall that Martin's time with the organization was coming to an end.
Martin had a decent start to last season before injuries derailed his second half. Over the course of January, he averaged 20.9 points, 3.4 rebounds and 2.8 assists and shot 42.6 percent.
That being said, Martin doesn't bring much to the table outside of scoring. He isn't a very good defender and his best days may be behind him.
He is overvalued because he has averaged over 20 points per game in five seasons, which is quite a distinction.
It will be interesting to see if Martin gets his scoring production back over 20 points per game because he will be auditioning for a new contract elsewhere next season.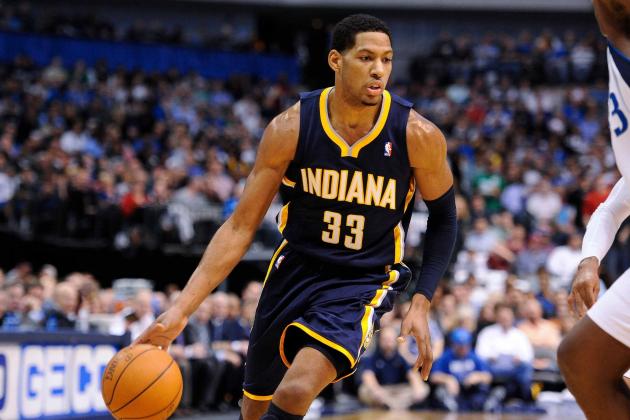 Jerome Miron-US PRESSWIRE

Danny Granger is an excellent small forward that would be an excellent third option on a championship team. The Indiana Pacers, however, are counting on him to be their first option.
While they did reach the Eastern Conference semifinals last season, they won't be legitimate threats to win it all until they acquire a big-time scorer.
At the end of games, the Pacers struggle because they don't have a go-to guy to score their points in clutch time.
Last season, Granger averaged 18.7 points and five rebounds and shot 41.6 percent from the field.
Granger is a great player that would start for 90 percent of the teams across the league, but he isn't going to propel the Pacers past the Miami Heat or the retooled Boston Celtics next season.
Another thing that makes Granger overvalued is the presence of Paul George, who is also better suited to play small forward.
If the Pacers could move Granger for a similar player at shooting guard, then the Pacers would have the potential to have one of the best starting fives from top to bottom in the NBA.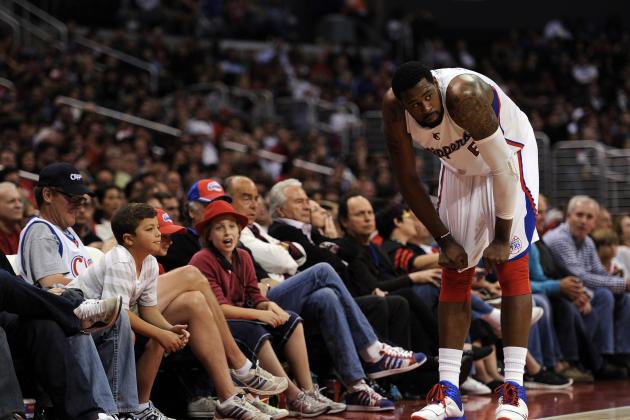 Harry How/Getty Images

DeAndre Jordan was a steal for the Los Angeles Clippers in the second round of the 2008 NBA draft.
Since being drafted, Jordan has averaged six points, 6.4 rebounds and two blocks for the Clippers and helped them make the playoffs last season.
You must be asking why Jordan appears on this list then.
In last season's playoffs, Clippers head coach Vinny Del Negro cut Jordan's minutes from the 27.2 minutes that he played in the regular season to just 22.6 minutes.
Del Negro felt that was the right decision because Jordan wasn't playing well once the playoffs started.
Until Jordan transforms into a center that is competent on both ends of the court, he will be overvalued due to the fact that there aren't many talented big men in the NBA at the moment.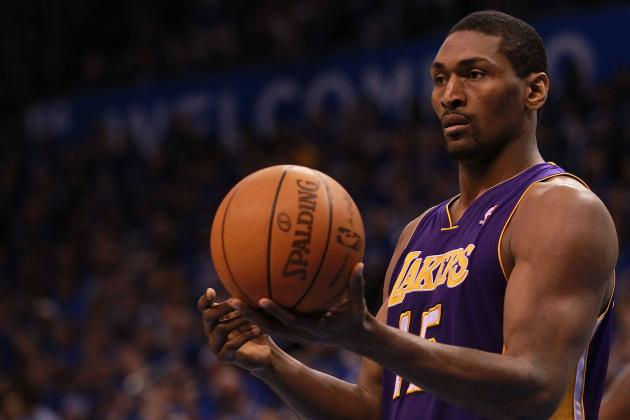 Ronald Martinez/Getty Images

Metta World Peace used to be known for his high level of play, but at that point he was also known as Ron Artest.
Last season, World Peace averaged just 7.7 points, 3.4 rebounds and 2.2 assist per contest. While those may be average numbers for a backup, they aren't what you want to see out of a starter.
The only reason that World Peace was in the news last season was due to the vicious elbow that he threw at James Harden at the end of last year's regular season.
World Peace wasn't even average last year, as he compiled a PER of just 11.03. If you were wondering, that number is below the league average.
There was once a day that World Peace was among the best defenders in the league, winning the Defensive Player of the Year Award in 2004. But at this point in his career, World Peace is overvalued due to his antics.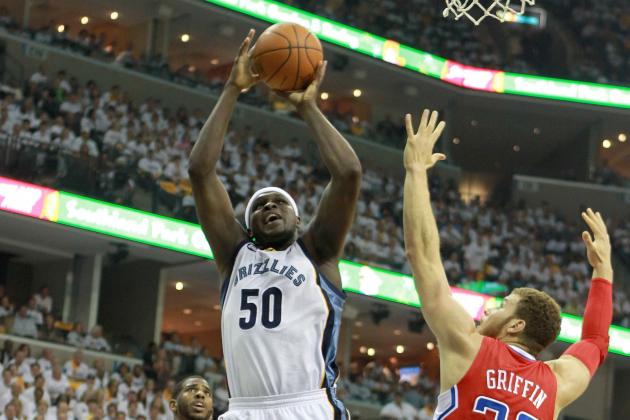 Andy Lyons/Getty Images

Zach Randolph was the best player on the Memphis Grizzlies team that pushed the Oklahoma City Thunder to the seventh game of the Western Conference semifinals in 2011.
Last season, injuries hampered Randolph and he only started eight regular-season games. The injuries didn't allow the Grizzlies starting power forward to continue to progress as a dominant 4.
Prior to last season, Randolph had averaged a double-double in three straight seasons. It remains to be seen if Randolph will be able to regain that form.
Also, Randolph will be entering his 11th season in the NBA, and the wear and tear on his body will start showing itself sooner rather than later.
With Rudy Gay on the roster, Randolph will never be the first option offensively.
Until Randolph proves that he is capable of returning to double-double form, he will be overvalued by teams that need a quality power forward.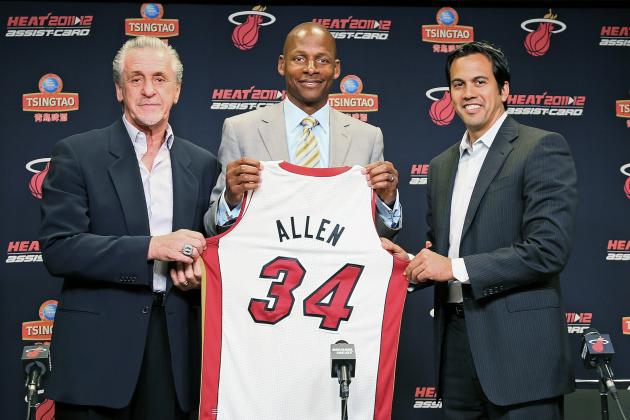 Mike Ehrmann/Getty Images

Don't get me wrong, Ray Allen is going to be absolutely lethal from behind the arc for the Miami Heat next season. But the arrival of Allen doesn't mean that the Heat are locks to repeat as NBA champions.
Last season, Allen had a PER of 14.83, which was slightly below the league average. The real issue with Allen stems from his age and his susceptibility to injuries.
When he reports to Heat camp this fall, it will mark the beginning of his 17th season in the NBA. It doesn't matter who you are, that type of wear and tear will affect you in a negative way.
Allen has been taking jumpers for the last 30 years, how many more can he take before his body says no more?
While Allen will make the Heat even better than they were last season, he could very well find himself nursing injuries for the majority of next season.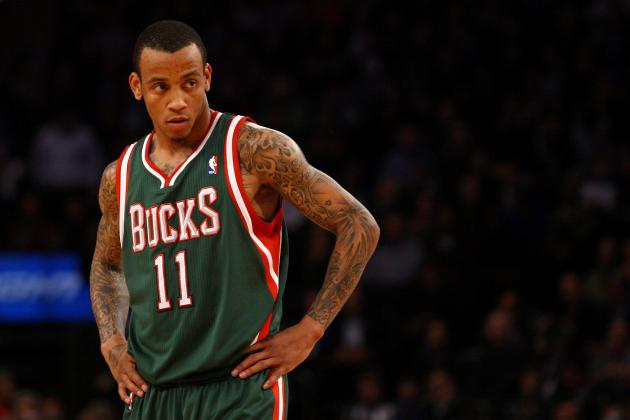 Chris Chambers/Getty Images

Monta Ellis started last season with the Golden State Warriors and started 37 games for them. Over that span, Ellis averaged 21.9 points and 5.9 assists on 43.2 percent shooting.
Ellis was traded to the Milwaukee Bucks mid-season and he averaged 17.6 points and just under six assists per game.
The problem is that Ellis shares a backcourt with Brandon Jennings, who plays a remarkably similar game. Both are excellent at creating their own shot and are volume scorers.
Typically, teams don't succeed when both starting guards are better at scoring than setting up their teammates.
Ellis is one of the most talented scoring guards in the league, but he would be of higher value on a different team.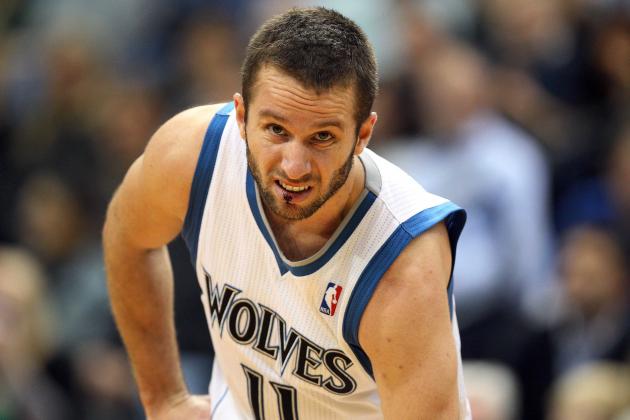 Jesse Johnson-US PRESSWIRE

J.J. Barea was a crucial member of the Dallas Mavericks team that won the NBA championship in 2011, and the Minnesota Timberwolves paid him as such. In fact, the Wolves inked Barea to a four-year, $19 million contract.
Last season, Barea averaged career-highs in both points and assists. Most would assume that would mean that J.J. wouldn't belong on this list, but that isn't the case.
In fact, Barea's strong production of 11.3 points and 5.7 assists is the reason that he is overvalued.
When the Wolves signed Barea last summer, most though that they were overpaying for a guy who caught fire at the right time. But Barea's performance last season points to the other direction, indicating that he has was indeed worth the money he received.
But with Ricky Rubio and Luke Ridnour on the roster already, it isn't a sure thing that Barea will be able to impress again next season.
If he doesn't, Wolves nation will quickly voice how displeased they are with the diminutive point guard.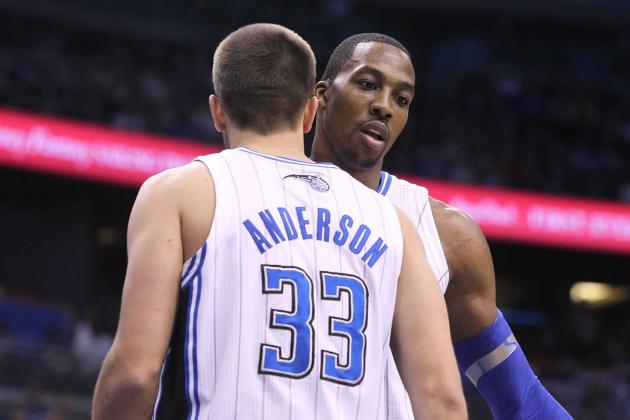 Kim Klement-US PRESSWIRE

Ryan Anderson won the Most Improved Player award last season as a member of the Orlando Magic. In fact, it would be tough to argue against the fact that Anderson was the second-best player on the Magic last season.
The problem is that Anderson won't have Dwight Howard to draw the defense inside next season.
While Anderson provides a unique combination of offensive rebounding and three-point shooting, it remains to be seen if he will be able to be consistent in consecutive seasons.
No one should overlook what Anderson did last season for the Magic, but his situation with the New Orleans Hornets will be very different.
Rookies Anthony Davis and Austin Rivers were drafted to lead the team into the future, but Anderson will need to provide veteran leadership as they chase a playoff berth next season.
Anderson received a max-contract offer after one great season, but he is a bit overrated at this point.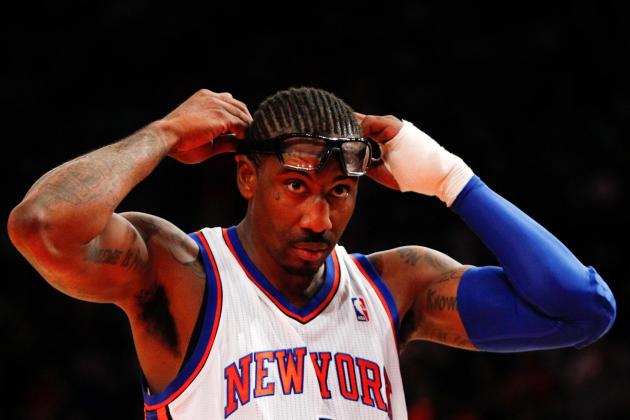 Debby Wong-US PRESSWIRE

Amare Stoudemire is the most distinguished player on this list, but he is in a bad situation sharing the load with Carmelo Anthony in New York.
Stoudemire and Anthony are both experts at scoring inside the arc in the NBA, and neither is remarkable at any other aspect of the game.
Last season, Amare averaged 17.5 points, 7.8 rebounds and one block per game. All of which were career lows in seasons that Stoudemire played the majority of the campaign.
Amare made the All-NBA First Team in 2007 and has made the second team on four other occasions. But at the moment, Stoudemire is stuck in a situation that probably won't end well for anyone involved.
His past causes him to be overvalued, but he's still getting paid handsomely.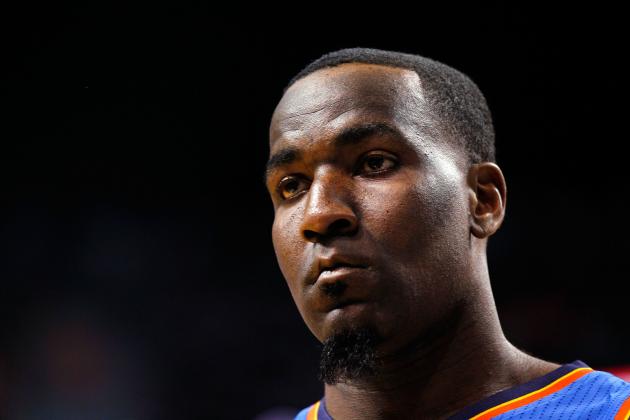 Mike Ehrmann/Getty Images

The Oklahoma City Thunder have improved their end-of-year result in each of the past three seasons. However, it will be harder than ever for the Kevin Durant's crew to improve for a fourth straight year.
Oklahoma City madee the finals this year, so one could question whether or not they have an overrated player. Their "Core Four" all performed at a level that was consistent with their values last season and ensure that they will be in the mix for a title again next season.
The weak link in the starting lineup lies with Kendrick Perkins.
When they traded for Perk, the Thunder brass hoped that his toughness inside would make the difference in the postseason.
While Oklahoma City just made a run to the Finals, no one would attribute the success to Perkins.
Last season, Perk compiled a PER of 8.69, which is anemically low for a starter on a team that finished with the second-best record in the Western conference.
Perkins is still as tough as they come, but he is overrated at this point in his career. In all honesty, he isn't bringing much to one of the best teams in the league.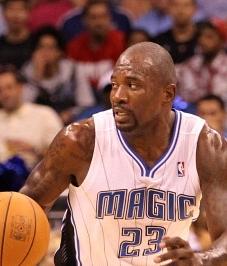 Sam Greenwood/Getty Images

The Orlando Magic are a mess, partially because GM Otis Smith attempted to appease Dwight Howard by signing veterans to bad contracts last summer.
Jason Richardson's contract is a perfect example, as the Magic resigned him to a four-year, $25 million contract.
In all honesty, Richardson hasn't deserved that kind of money since 2007 because his solid season in 2010 was primarily due to Steve Nash.
While Richardson is still a solid outside shooter, his 36.8 percent shooting from behind the arc last season was far from spectacular.
In five of his 11 seasons, Richardson has averaged at least 18.7 points per game. Unfortunately for the Magic, he doesn't have that type of production left in the tank. For that reason, he is overrated and that isn't likely to change in the near future.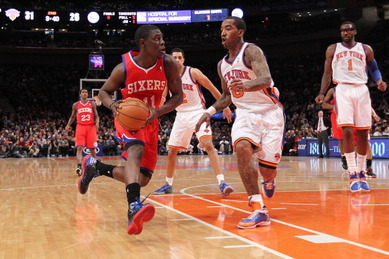 Nick Laham/Getty Images

Jrue Holiday was considered to be one of the best young point guards at the end of the 2011 season.
Last season, he regressed statistically from the year before in spite of the fact that the Philadelphia 76ers made a deeper run in the playoffs. He averaged 13.5 points and 4.5 assists, which was a two assist per game decrease from the year before.
While the 76ers should be praised for their fight in the playoffs, no one should rush to anoint Holiday as one of the best point guards in the Eastern Conference.
In his own division, Rajon Rondo, Kyle Lowry and Deron Williams are far superior players. All of whom are more likely to lead their team to the postseason than Holiday.
Will Holiday break out in his fourth season?
It is entirely possible that he will do just that, but until he truly breaks out he will be overrated.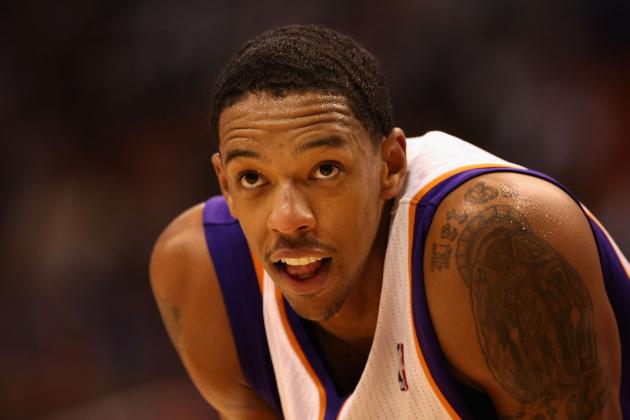 Christian Petersen/Getty Images

Channing Frye is yet to develop into the player that the New York Knicks thought they were drafting back in 2005. He had a solid rookie season in the Big Apple, but didn't replicate that success until he collaborated with Steve Nash and the Phoenix Suns in 2009.
At 6'11",Frye has the size to play either power forward or center. The problem is that his skill set doesn't fit either enough to make him an efficient player in the NBA at either position.
Frye was selected in the lottery because of his ability to stretch the floor and hit the three-point shot.
In his first season in Phoenix, Frye shot a career-high 43.9 percent from behind the arc. In the two seasons after, Frye is yet to even crack 40 percent from that range and even though his rebounding has improved, he is barely worth the playing time he received last season.
It will be interesting to see how Frye performs in the post-Steve Nash era, but if he isn't productive, management shouldn't have any qualms about trading him.
Jonathan Ferrey/Getty Images

Wesley Matthews is one of the few undrafted free agents to make it in the NBA. Due to his uphill battle, Matthews was destined to draw the support of fans and that has been the case in Portland.
In his second season, and first with the Trail Blazers, Matthews averaged 15.9 points and two assists while shooting 44.9 percent from the field and 40.7 percent from behind the arc. After that performance, Portland fans hoped that he would continue to progress and emerge as one of the premier shooting guards in the Western conference.
Unfortunately for our friends in the Pacific Northwest, that wasn't the case as Matthews regressed statistically last season. He averaged 13.7 points and 1.7 assists while shooting 38.3 percent from the floor and 38.3 percent from three-point range.
Considering the fact that Matthews is entering his fourth season, anything could happen in his development.
But at this point, Matthews becoming a top-tier shooting guard is far from a sure thing.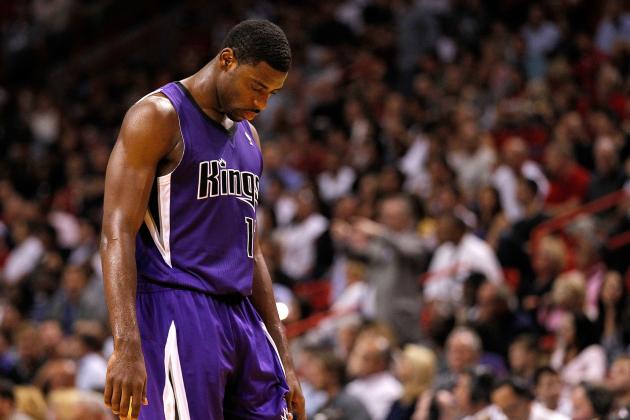 Mike Ehrmann/Getty Images

After his rookie season, Tyreke Evans appeared to be on the cusp on stardom. He averaged 20.1 points, 5.8 assists and 5.3 rebounds while shooting 45.8 percent from the field during his Rookie of the Year campaign.
For Evans, the sky was the limit and the Sacramento Kings figured to gain from his assured ascension into the league's elite.
Since his rookie season, Evans has regressed statistically in each of the last two seasons and there have been rumors that he has been on the trading block.
One of his problems is his inability to shoot the ball from behind the arc. Over the course of his career, he is a 25 percent shooter from three-point range which won't cut it for a member of a successful backcourt.
I'm not saying that he has to be the next Ray Allen from behind the arc, but he must improve if he wants to earn the respect of defenses. If he is able to do that, he may find it slightly easier to drive into the lane.
When this season tips off, Evans will more than likely be a member of the Kings. If that is the case, he will have one last chance to mesh with DeMarcus Cousins, Marcus Thornton and newcomer Thomas Robinson.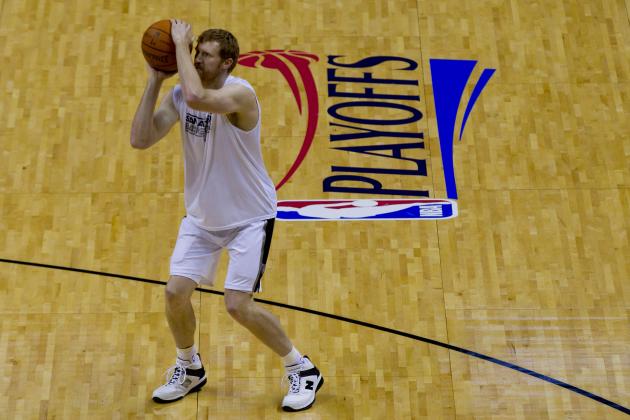 Justin Edmonds/Getty Images

The San Antonio Spurs were among the deepest teams in the NBA last season and finished the regular season with the best record in the Western Conference.
A major reason for their success was the excellent play they received from their bench.
One of the longtime members of Gregg Popovich's bench is Matt Bonner, who is an excellent three-point shooter for a 6'10" power forward.
However, due to Bonner's success in random games, questions have arisen as to whether or not he can handle an expanded role on a different team.
While there haven't been any teams that have jumped at the chance to trade for Bonner, he could be a solid piece on another team.
But at this point in his career, Bonner isn't exactly the guy anyone would be excited about if their team brought him in to improve.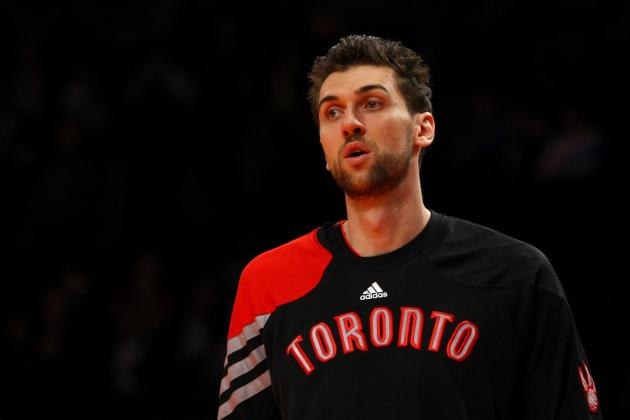 Chris Chambers/Getty Images

When Andrea Bargnani was healthy last season, he showed the talent that caused the Toronto Raptors to select him first overall in 2006.
In the games that Bargnani started, he averaged 19.5 points and 5.5 rebounds while shooting 43.2 percent from the field.
Considering the fact that the Italian averaged a career-high 21.4 points the season before, the slight regression in scoring due to injury normally wouldn't be a reason to worry.
That would be the case if Bargnani were decent on defense or on the glass. But the truth of the situation is that he averaged 6.7 rebounds per 40 minutes which is far from what you would like from a big man.
While Bargnani still stretches the floor, he is overrated because he will only be one piece that could lead the Raptors to the playoffs this season.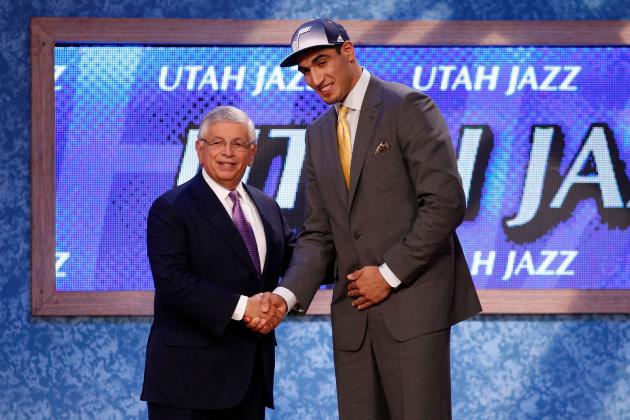 Mike Stobe/Getty Images

So who has seen Enes Kanter look like the next NBA superstar?
Because I sure haven't.
He wasn't allowed to play for the Kentucky Wildcats due to NCAA rules but was still drafted third in last year's draft by the Utah Jazz.
While he is expected to be a project, Kanter did little to prove that he was worthy of a top-three selection.
Considering the fact that the Jazz already have Al Jefferson, Paul Milsap and Derrick Favors on the roster, Kanter will have to earn the right to play more minutes.
Until Kanter can work his way into the main rotation, he will be overrated.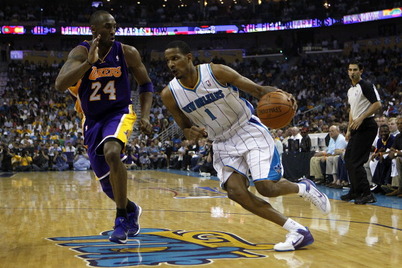 Jeff Zelevansky/Getty Images

This list ends the same way it started—with a player that hasn't played a game with their new team representing them on this list.
The Washington Wizards acquired Trevor Ariza and Emeka Okafor in exchange for Rashard Lewis and a second-round draft pick.
While the Wizards could use another small forward due to the lack of growth that last year's first-round draft pick Chris Singleton has shown, Ariza isn't the long-term answer at the position.
We shouldn't forget that Ariza started 41 games for the team that finished with the worst record in the Western Conference.
There is some optimism forming around the idea that the Wizards could fight for a playoff berth next season, but they will need the overrated Ariza to contribute in order to do so.