Olympics 2012: Nation Power Rankings, Day 11 Edition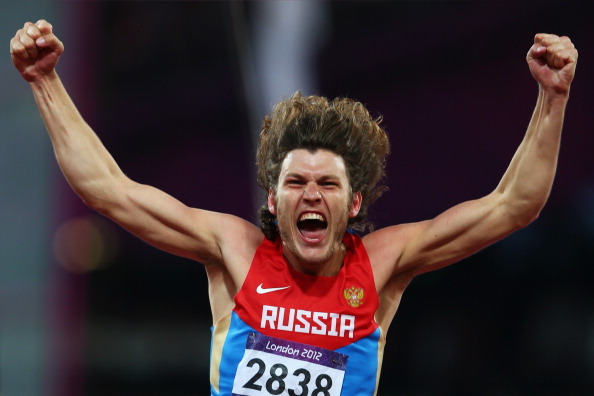 Michael Steele/Getty Images

Welcome all to B/R's 11th daily edition of the 2012 Olympics Nation Power Rankings.
The Nation Power Rankings are:
— A rough gauge of how a nation did on a given day vis-a-vis its general expectations
— A fun way to keep tabs on all that has happened in the vastness that is Olympia
The Nation Power Rankings are not:
— Cumulative
— A reproduction of the day's medal count
— An excuse for you to thump your chest at another nation's expense
Just, you know, keep it civilized. OK?
Begin Slideshow

»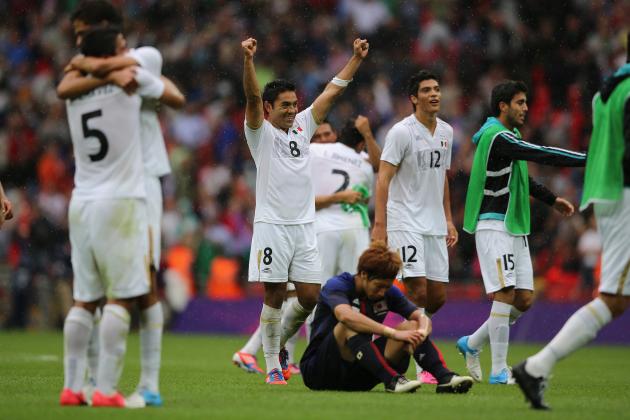 Jeff J Mitchell/Getty Images

No medals for Mexico today, but some wins are simply too significant to bypass.
The soccer-crazed nation secured its first ever Olympic medal in the discipline, beating Japan 3-1 in the tournament semifinals.
Knotted 1-1 entering halftime, the Mexicans took advantage of a defensive lapse to take a 2-1 lead in the 65th minute and secured the victory with a third goal in the waning minutes.
Midfielder Marco Fabian told Reuters after the match, "This is an unforgettable moment and we are making history. But this is not over yet and we want to go for everything. We want to win the gold now."
Although it won't show up in the medal count, it's worth noting that Leonel Manzano, America's silver medalist in the men's 1,500 meters, was born in North-Central Mexican state of Guanajuato.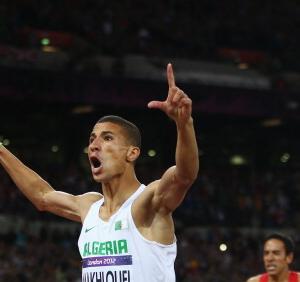 Michael Steele/Getty Images

Algeria waited 12 years for a gold medal.
Today it got one, with a side of controversy.
Taoufik Makhloufi stormed down the final straightaway to win an upset gold in the men's 1,500 meters, one of track and field's most prestigious events.
A day earlier, Makhloufi had been dismissed from Olympic competition after he fell behind early in an 800-meter preliminary race and voluntarily withdrew with 200 meters remaining.
The IAAF suspected Makhloufi of throwing the race to save energy for the 1,500, but was ultimately persuaded by documentation stating that the Algerian runner was coping with a knee injury.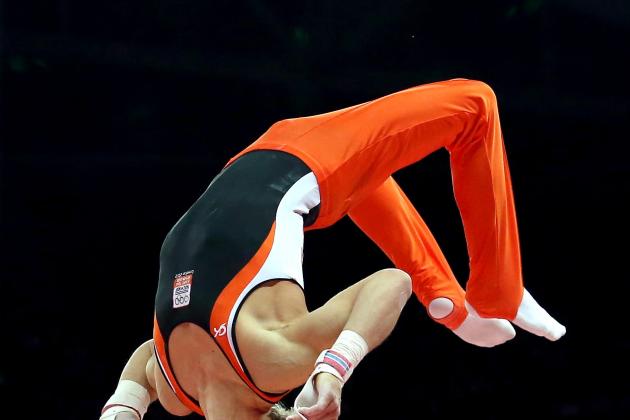 Ronald Martinez/Getty Images

There's only one thing cooler than Epke Zonderland's name: the things he can do on a high bar.
The flying Dutchman executed a breathtaking routine in the apparatus' finals, winning gold and earning Holland its first gymnastics medal since 1928.
The Netherlands also won gold in men's sailing, bronze in team dressage (equestrian) and a second bronze in men's track cycling.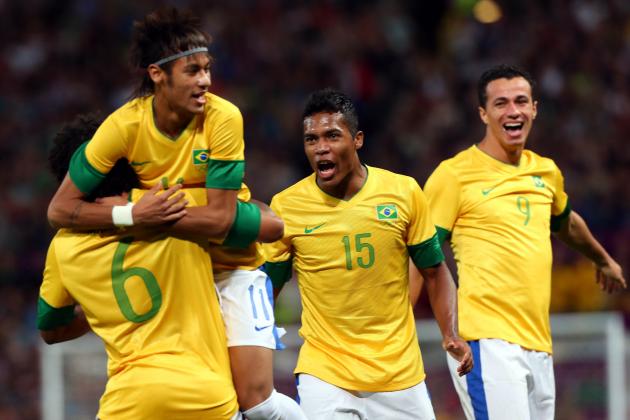 Stanley Chou/Getty Images

Brazil didn't win any medals on Day 11, but the South American giant is well on its way this week..
The men's soccer team moved one step closer to its first ever Olympic gold with a 3-0 throttling of South Korea in the semifinals, while the women's volleyball team won its quarterfinal match against a formidable Russian squad.
The day's only real blemish came on the beach, where top-seeded women's volleyball duo Larissa França and Juliana Felisberta dropped their semifinal match against Americans Jen Kessy and April Ross.
But even that came with some solace. Top-seeded men's pair Alison Cerutti and Emanuel Rego advanced to the men's beach volleyball finals in straight sets.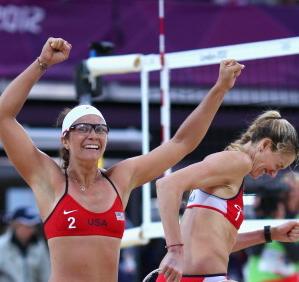 Ryan Pierse/Getty Images

By American standards, it wasn't a banner day: one gold medal. Relatively little glory.
But there was still plenty worth mentioning.
— Americans finished second, third and fourth in the women's 100-meter hurdles
— Leo Manzano won silver in the men's 1,500 meters, Team USA's first medal in the event since 1968
— Victories by Kessy/Ross and May-Treanor/Walsh set up an all-American women's beach volleyball final
— The women's water polo team advanced to its third title game in the last four Olympiads
— Surprise star Aly Raisman medaled in two women's gymnastics apparatus finals
— Team USA smacked Canada in the quarterfinals of the women's basketball tournament
A yeoman's day of work for Uncle Sam, but not without its thrills.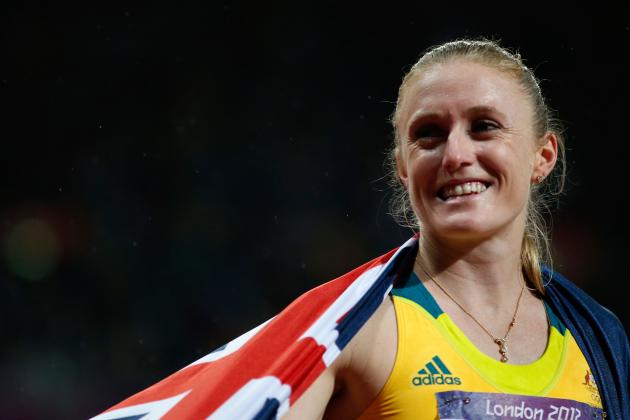 Jamie Squire/Getty Images

It's been a down Olympics for the Aussies, but today provided some respite.
Sally Pearson won a thrilling final in the women's 100-meter hurdles, besting American Dawn Harper by .02 seconds and confirming her place as the discipline's dominant figure.
Adding to the good vibes Down Under, Anna Meares took gold in the women's sprint (part of a three-medal day in the velodrome) and Lauren Jackson helped lead Australian women's basketball past China in the tournament quarterfinals.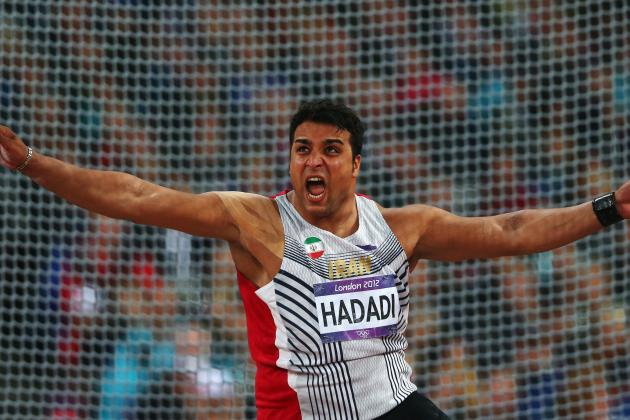 Alexander Hassenstein/Getty Images

Iran's strongest day to date at the 2012 Olympics came as a byproduct of, well, its strength.
The Middle Eastern nation won three medals in weightlifting (two of them gold) and a fourth in men's discus.
The discus silver was Iran's first ever medal in track and field.
Al Bello/Getty Images

China will not, as some expected, sweep the diving events at London 2012.
The man responsible: Russia's Ilyva Zakharov.
On Tuesday, Zakharov finished first in the men's three-meter springboard competition, becoming the first non-Chinese competitor to win a diving gold at these Games.
Zakharov minced no words after, telling the AFP, "Having done that I'm delighted. I'm so pleased that I have managed to have taken at least one (gold) medal away from China."
China, which won the first five diving events in London, settled for silver and bronze.
The Russians also took home gold in synchronized swimming and men's high jump, and now sit tied with the host nation for third in the overall medal count.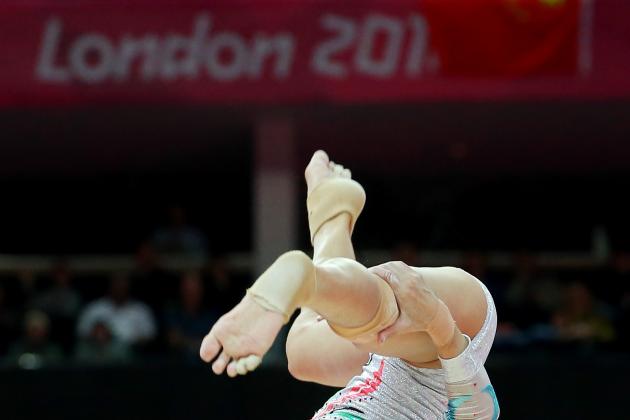 Ronald Martinez/Getty Images

Even with a relative letdown in diving, it's hard to find many holes in China's Tuesday performance.
The Olympic powerhouse was particularly impressive in gymnastics, where it won gold in both men's parallel bars and women's balance beam. The latter made amends for China's poor showing in the women's team all-around, proving that the country can produce champions, even in a down year.
The Chinese also medaled in synchronized swimming, table tennis and track cycling, taking some of the sting off of Liu Xiang's injury flame-out in the men's 110-meter hurdles.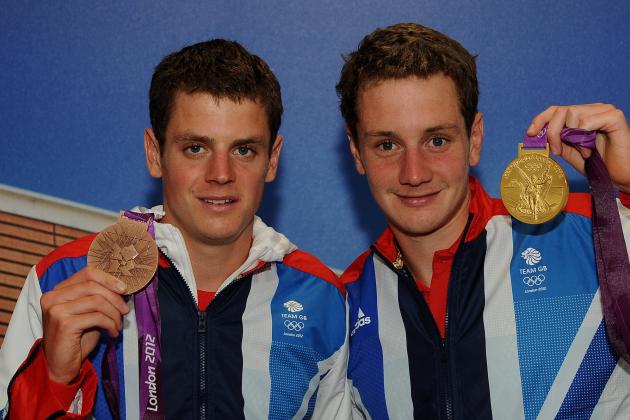 Christopher Lee/Getty Images

Great Britain's dream Olympics keeps on getting dreamier. Tuesday started with pandemonium in Hyde Park, as brothers Alistair and Jonathan Brownlee took gold and bronze respectively in the men's triathlon.
Team GB later added three more medals in track cycling (two gold), a gold in team dressage, and a silver in sailing.
Even better, it seems all the winning has injected this notoriously dour country with a jolt of Olympic delirium.
"My ears are actually ringing the crowd was so loud," Alistair Brownlee told the media after his victory (via the Washington Post).
Britain currently sits tied with Russia for third in the overall medal count, but has 12 more gold medals.