2012 Summer Olympics: Why Another Gold Is on the Horizon for Usain Bolt
Clive Brunskill/Getty Images

After Usain Bolt's dominant performance in the 100-meter dash, he is primed to pick up his second gold medal of the Summer Olympics in the 200-meter dash.
There was plenty of reason to doubt Bolt heading into the London Games. After taking the gold in both the 100 and 200 in Beijing, Bolt finished second in both events in qualifying for the 2012 Olympics. Once he was knocked from his pedestal, each event seemed up for grabs.
Even after his victory in the 100, history is still not on the Jamaican's side. At least Carl Lewis had previously won consecutive golds in the 100; no one has ever accomplished that feat in the 200.
If what we've seen in London so far is any indicator, however, Bolt is in perfect position to make history and solidify his legendary status in his own eyes.
Let's take a look at how we've gone from skepticism to certainty about his chances in such a short time.
Begin Slideshow

»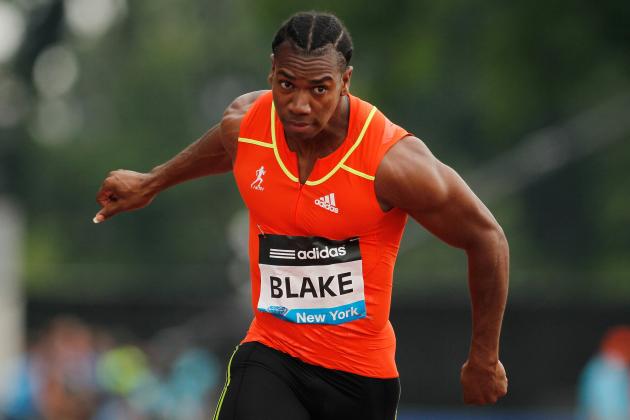 Mike Stobe/Getty Images
Yohan Blake
Conventional wisdom dictated that Bolt would fall off four years after Beijing. The 2012 Jamaican Olympic trials seemed to confirm this.
Bolt still posted respectable times at the trials (9.86 seconds in the 100, 19.83 in the 200), but it was where he placed that tarnished his perception. For a guy vying to be one of the best sprinters in history to finish second in both his events in his own country, how would he compete on the international scale?
After the 100 in London, the Telegraph reported that Bolt had asked himself the same question.
"When Yohan Blake beat me twice at the (Jamaican) trials, it woke me up, opened my eyes," noted Bolt. "It was pretty much a knock on my door with him saying 'Usain, it's Olympic year. I'm ready. Are you?' I just got refocused and came back ready."
While Bolt may have been knocked down a peg, he used the disappointment to his advantage, and he came back in a big way.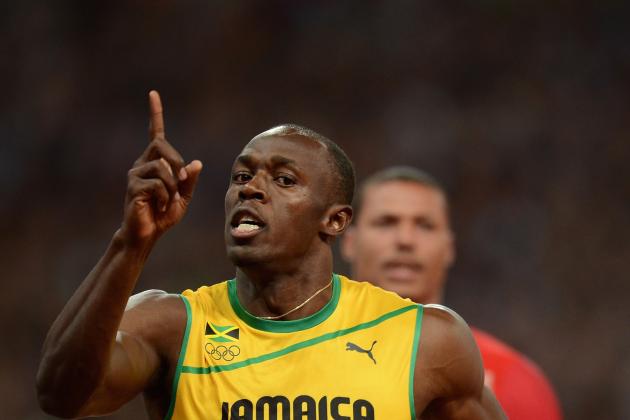 Julia Vynokurova/Getty Images

Just winning the 100 didn't reinstate Bolt as the favorite in the 200; it was the way he did it.
Facing off against Blake, Justin Gatlin, and Tyson Gay in the strongest field in history, Bolt blew away the competition. True to form, he got stronger as the race progressed, setting an Olympic record of 9.63 seconds. His rival, Blake, finished second in 9.75.
Think about how much has changed since late June. Blake ran a 9.75 at the trials as well, only his 0.11-second edge has turned into a 0.12-second deficit. Talk about the value of added focus for Bolt.
Now look at their trial times in the 200, in which Blake held off his elder training partner 19.80 to 19.83. Given the small margin and Bolt's large strides (both figuratively and literally), Blake's time on top in that event seems very much at risk, too.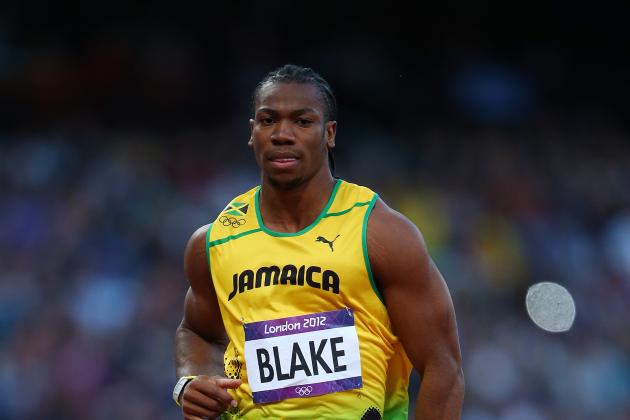 Michael Steele/Getty Images

Blake is a very viable threat in the 200, but he just isn't as well-equipped for the event as Bolt is.
He is nicknamed "The Beast," and he holds the second-fastest 200 time of 19.26, but Blake's build is suited better for a shorter distance.
Take a look at how Bolt won the 100. According to the Guardian, the 6'5" Bolt took just 41 steps to run 100 meters, while the 5'11" Blake needed 46 to cover the distance.
Blake must expend more energy in taking more steps, making it more difficult for him to maintain his top speed over a longer distance. This issue will only be exacerbated by the extra 100 meters.
If The Beast had a shot at taking down Bolt, it was in the 100. There's a reason why the 200 is Bolt's favorite race, and why he holds the world record of 19.19. Given how Bolt has performed in London, Blake cannot be expected to match him in Bolt's best event.
Andy Lyons/Getty Images
Wallace Spearmon
So if Blake doesn't look like the guy to take the gold from Bolt, is there any other threat out there?
Let's keep this concise: No.
Outside of the two Jamaicans, Wallace Spearmon of the USA and France's Christophe Lemaitre are among the strongest runners in the field. Spearmon has medaled in the 200 at three World Championships, while Lemaitre took the bronze at the last World Championships in 2011.
Barring incredibly unforeseen circumstances, however, Spearmon and Lemaitre will be fighting for third in London. Lemaitre's 19.80 in 2011 was his career best, while Spearmon set his 19.65 mark back in 2006.
Bolt and Blake should cruise past both of those figures. Jamaica is alone atop the 200 power rankings. With their favorite son Bolt clicking once again, only his countryman can even challenge him, and it will take the race of Blake's life to come close.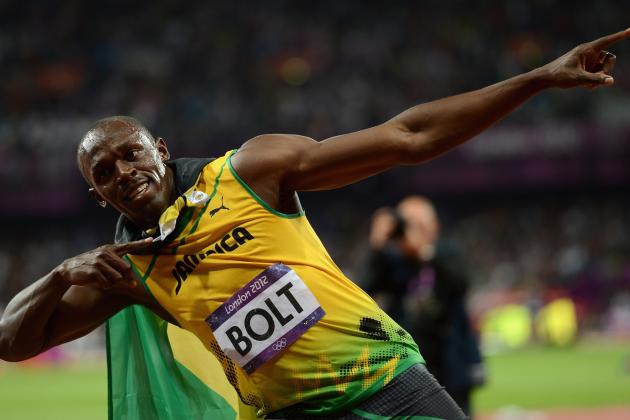 Julia Vynokurova/Getty Images

The fact is, what Usain Bolt has accomplished is nothing less than a triumph of the human form, the peak of man's athletic achievement personified.
Bolt can keep pace with anyone coming off the block, and he can blow right by them once he's up to speed. He's a 6'5" sprinter who accelerates just as well as much shorter runners, generating more power per step than anyone on the planet.
People in track and field circles believe that Bolt is not even approaching the bounds of his athletic ability. Mike Powell, the world-record holder in the long jump, told the Daily Mail that Bolt could obliterate his 8.95-meter mark if he trained for the event.
So let's recap: Bolt defies his height to dominate the 100, and he has the physical ability to expand his athletic repertoire beyond just running. So why shouldn't we expect him to win the event he is most naturally suited for?
Bolt has proven he can sustain his ability, and he has shown up in London in better form than his biggest rival, Blake. All signs point to Bolt defending his 200 title, pushing the Jamaican marvel ever higher on the list of the greatest Olympians of all time.