Cleveland Browns Training Camp: 3 Biggest Week 1 Takeaways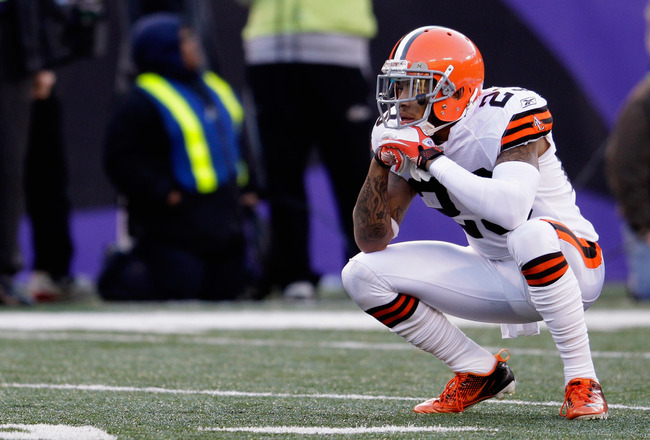 Rob Carr/Getty Images
1. Jimmy Haslam III Brings Much-Needed Enthusiasm and Dedication to Winning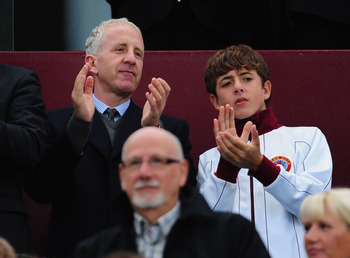 Randy Lerner at a soccer match.
Jamie McDonald/Getty Images
His first day on the job, Jimmy Haslam III held a 27-minute press conference, standing, engaging reporters, working the room and selling bringing the winning tradition back to Cleveland.
It's more than Randy Lerner can say of his own public relations efforts spanning a decade.
"The Haslam family is 100 percent committed to making the Browns a winner," Haslam said. "We will do whatever it takes." (NewsChannel5 Cleveland)
As a random point of contrast, note a simple Getty Images search of "Randy Lerner" turns up 14 pictures of Lerner at events for his English soccer team Aston Villa while two are Browns-related.
Lerner seemed genuine in his commitment to trying to do right by the Browns, but Haslam has said he has no other hobbies. It's business and football.
So after the lost Lerner decade, it's time to get down to business...and football. Namely winning.
2. Browns Already Feeling Depth Pinch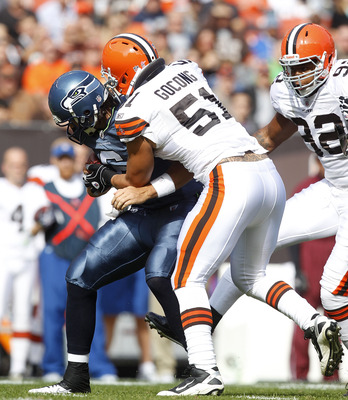 Matt Sullivan/Getty Images
The Browns have been trying for years to fix their woeful run defense.
Losing DT Phil Taylor to a torn pec this spring hurt that effort. Losing veteran strong-side LB Scott Fujita to suspension for three games in the Saints' bounty scandal hurts too.
Losing weak-side LB Chris Gocong for the season to an Achilles injury puts a big question mark on the Browns' ability, once again, to stop the run. A question mark followed by an exclamation point, and perhaps another question mark.
Fourth-round rookie James-Michael Johnson has reportedly been impressing in training camp, and Shurmur has expressed confidence in backup Kaluka Maiava.
But the thinness at LB combined with the loss of Taylor is concerning, and has many bone-gnawing fans itching for an addition to the unit sometime in August. The Browns have fourth right of refusal on the waiver wire.
3. Weeden and WR Corps Need to Develop Confidence and Chemistry
Jason Miller/Getty Images
The Browns look like they could start up to four rookies on offense in 2012 (via Jamison Hensley, ESPN.com). Their first preseason game depth chart shows three: QB Brandon Weeden, RB Trent Richardson and RT Mitchell Schwartz.
But behind veterans Mohamed Massaquoi and Greg Little on the WR list are rookies Josh Gordon (second round, supplemental draft) and Travis Benjamin (fourth round).
Behind them are Josh Cribbs and Jordan Norwood.
Weeden said that 90 to 95 percent of the offense has been installed (via Jamison Hensley, ESPN.com). Shurmur has said Gordon will get some first-team reps against the Detroit Lions on Friday night (Will Burge, ESPN 850 WKNR).
The hometown reporters are saying Benjamin has the soft hands to match his tremendous speed (h/t Nate Ulrich, Akron Beacon Journal).
So the pins are set up and now this young group has to come in and knock them down.
Confidence and chemistry will come only with time and repetition. The cultivation of it will go a long way toward determining the fate of the 2012 Cleveland Browns season, and ultimately the entire Mike Holmgren-Tom Heckert rebuilding effort itself.
Keep Reading

Cleveland Browns: Like this team?