Olympic Soccer 2012: 10 Bold Predictions for USA vs. Japan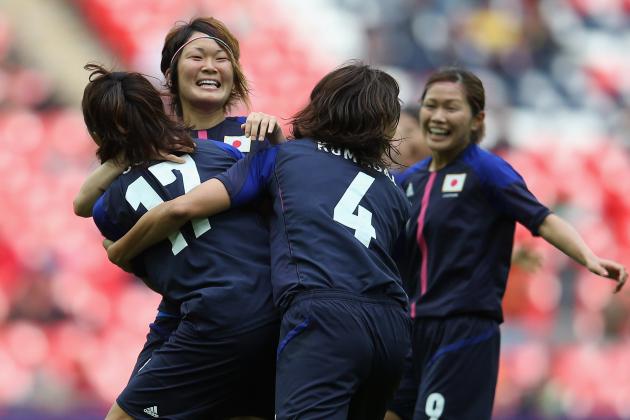 Julian Finney/Getty Images

Revenge. That is the word on the hearts and minds of Pia Sundhage's United States of America women's national football team. Actually, it's two words: revenge and redemption. Team USA has waited months to have their shot at revenge and redemption after a heartbreaking penalty shootout defeat that shook the Stars and Stripes to the core.
In their way stand Norio Sasaki's Nadeshiko Japan, arguably the most consistent team in the women's game today. Their speed, their heart, their will and determination, fueled by the memory of the 2011 Tohoku earthquake and tsunami, have culminated in the rise of the Nadeshiko to the top. And now, they are one victory away from winning the double: the FIFA Women's World Cup...and Olympic gold.
It's the beasts from the east vs. the best in the west. Power and tradition vs. speed and tenacity. Old school vs. new class. Redemption vs. ambition. USA vs. Japan, live from Wembley Stadium in this, the games of the XXX Olympiad on Thursday, Aug. 9, 2012.

Kickoff is scheduled for 7:45 p.m. BST. Here are 10 bold predictions for the USA vs. Japan.
Begin Slideshow

»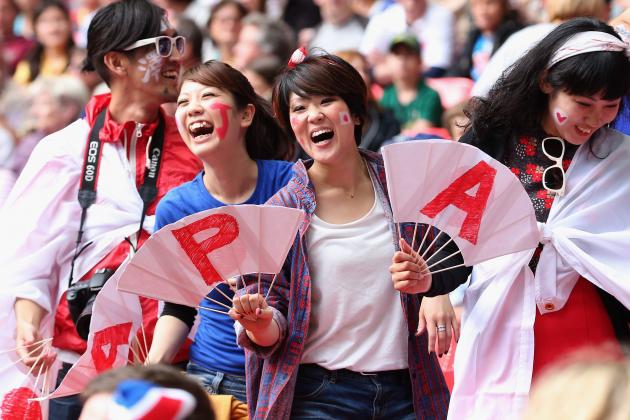 Julian Finney/Getty Images

The speed of Japan will be needed to help neutralize the Americans, who have one of the finest forward tandems in Sydney Leroux, Alex Morgan and Abby Wambach. There will not be a lot of goals in this contest. Under five goals will be scored.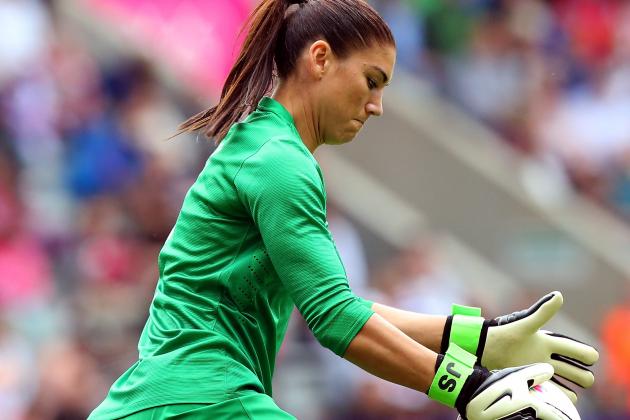 Stanley Chou/Getty Images

Seattle Sounders goalkeeper Hope Solo is ready to deliver on Thursday night against Japan. A more improved performance between the pipes will be needed from Solo, who will make at least five saves in this contest.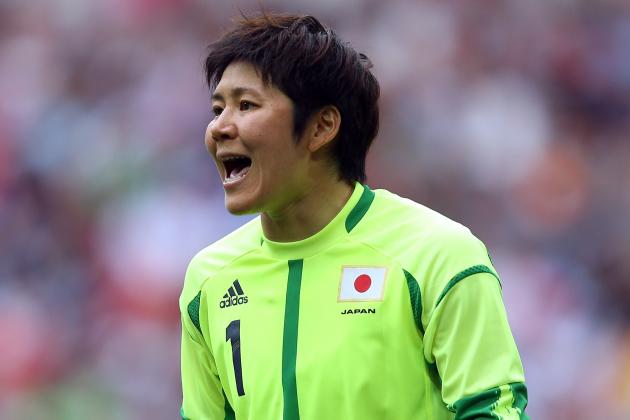 Julian Finney/Getty Images

Thursday night will be a great night for the goalkeepers, and Japan goalkeeper Miho Fukumoto is no exception to this. Fukumoto made 144 L.League appearances for Yunogo Belle, and her experience will be vital to her having a big night. Fukumoto will make at least five saves against the USA.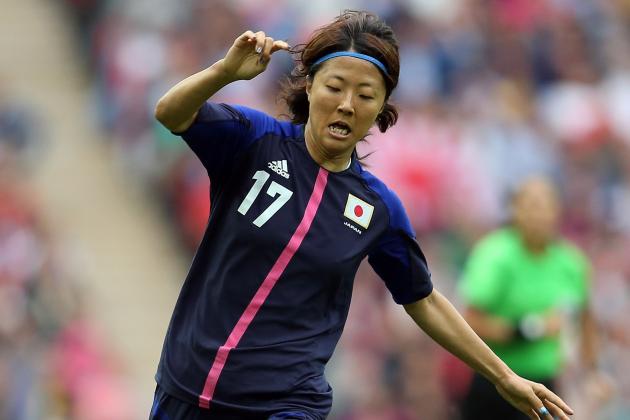 Julian Finney/Getty Images

Nadeshiko Japan opened up the scoring against France, and they will do it again against a USA team familiar with conceding the opening goals (see their semifinal against Canada). Yuki Ogimi leads the Nadeshiko with two goals and will open the scoring within the first 25 minutes as a result of their uptempo play.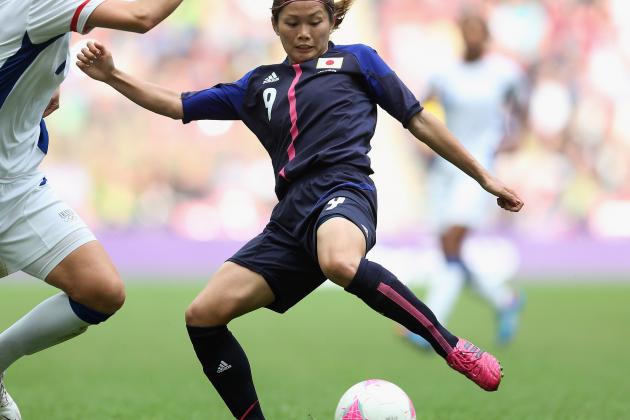 Julian Finney/Getty Images

Japan have so many dangerous weapons that can score; it's tough to choose one that will get on the scoresheet. For these predictions, we will go with Nahomi Kawasumi, who only has one goal this tournament, but she will get another against the USA.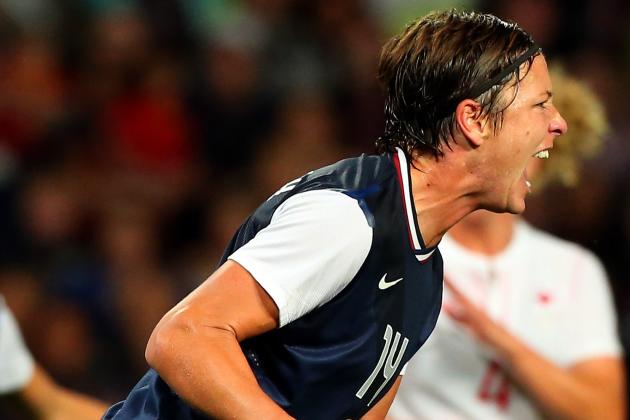 Stanley Chou/Getty Images

Abby Wambach is, hands down, the greatest USA women's football player in history since Mia Hamm. Despite already having made five goals this tournament, she will look to add more to her staggering goal collection. Wambach will be on the scoresheet for the Stars and Stripes.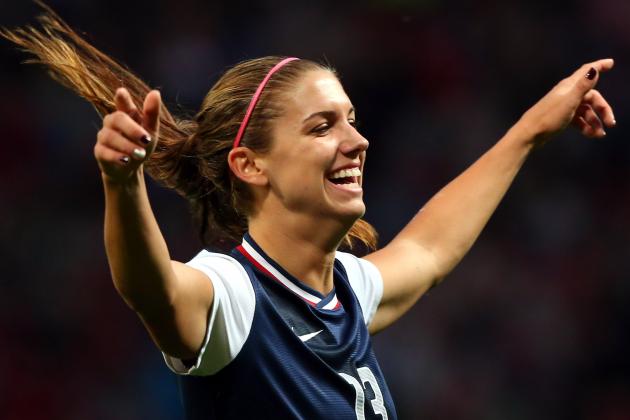 Stanley Chou/Getty Images

Alex Morgan has the goal scoring skills to go with her looks and charm. She already has made three goals this tournament and will be counted on to keep the Americans in this game. Morgan will get on the scoresheet late for the USA against Japan.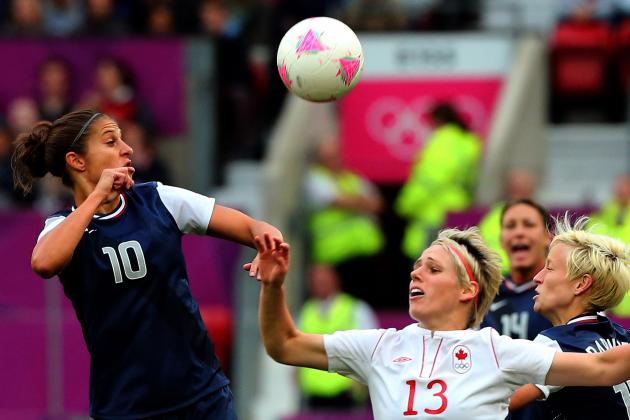 Stanley Chou/Getty Images

One of the midfielders that I would like to pick in my bold predictions is Carli Lloyd (pictured, left). She is a player that capable of going the distance and making some great plays. Her delivery skills will be put to the test against Japan, but I expect Lloyd to get at least an assist in the gold-medal game.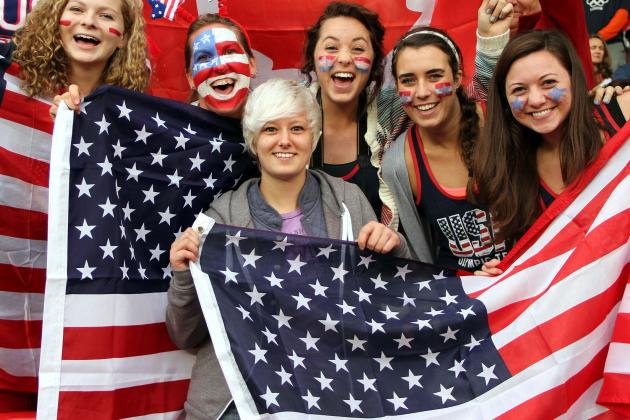 Stanley Chou/Getty Images

This is a fast, free-flowing and technical game that both teams will play to close out the London 2012 Women's Olympic Football Tournament. And with technical play comes plenty of physicality. At least 30 fouls will be called, and under four yellow cards will be issued. There will be no red cards issued in this contest.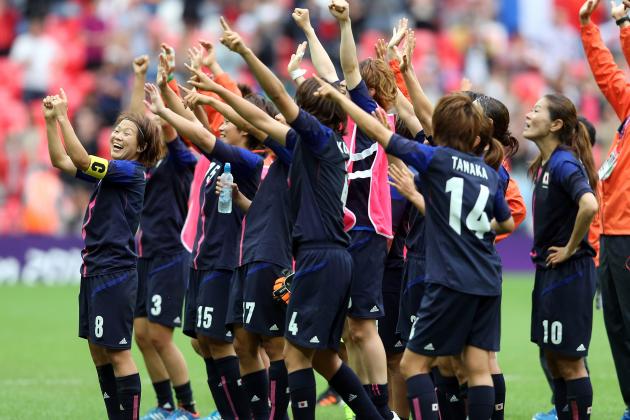 Julian Finney/Getty Images

In a replay of the 2011 FIFA Women's World Cup Final, this match will result in the first-ever penalty shootout in Women's Olympic Football history. The USA-Canada match came close, but this time, USA-Japan will have this honor forever.
And in the penalty shootout, the USA will falter like they did in Frankfurt. Japan will win on penalties to achieve football immortality and secure the double of the FIFA Women's World Cup and the Olympic gold medal.
USA 2, Japan 2
Japan win on penalties 3-1
Gold: Japan
Silver: USA
Bronze: Canada