Previewing the 7 Biggest Remaining Series for the Texas Rangers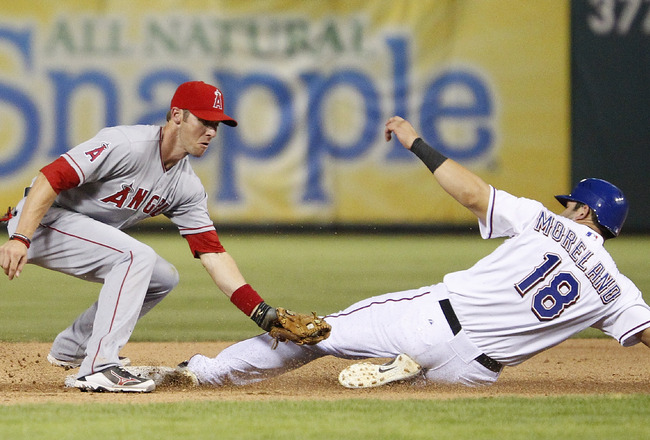 Rick Yeatts/Getty Images
With the number of regular season games left slowly dwindling, it looks like the stretch run is upon us.
Each game is important, but there is no doubt that some games and some series have bigger implications than others.
The Rangers are no longer strangers to big games—which is good, because they have some very important ones left.
With that in mind, let's preview the seven biggest stretch-run series remaining on Texas' schedule.
September 7-9 at Tampa Bay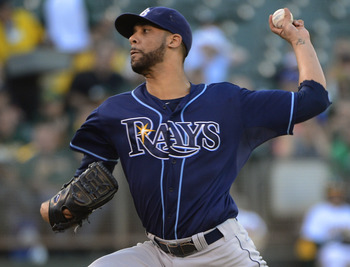 Thearon W. Henderson/Getty Images
The series at Tampa Bay will be interesting for a couple reasons.
First, the Rays are yet another team Texas must play during the stretch run that has a legitimate chance to make the postseason. Tampa Bay is not strong offensively, but the Rays always send solid pitchers to the mound, led by their ace David Price.
Also, this series comes at the end of a 10-game road trip for the Rangers. They have been good on the road this year, but it's important that the team doesn't get caught against Tampa Bay looking forward to the next home stand.
August 10-12 vs. Detroit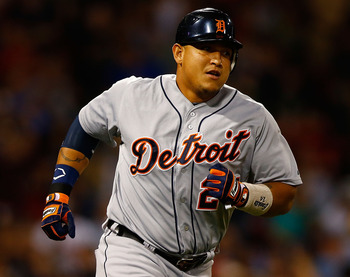 Jared Wickerham/Getty Images
Detroit will be a stiff test for the Rangers when the Tigers arrive in Arlington, August 10.
Their record may not be where some people thought it would be, but the Tigers should be hungry for wins in order to capture their division and avoid that one-game playoff.
Texas hopes to avoid Justin Verlander in this three-game series, but its own rotation must still navigate through Austin Jackson, Prince Fielder and Miguel Cabrera.
It'll be a challenge, and the schedule doesn't get any easier with whom the Rangers have to play the following series…
August 13-16 at New York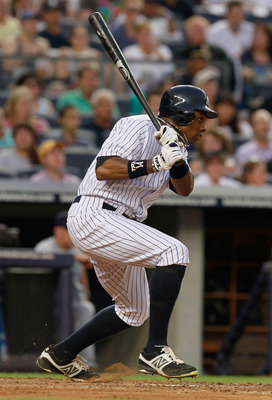 Mike Stobe/Getty Images
A four-game series in Yankee Stadium is tough, no matter at what point in the season it comes.
This series will be a big test for Texas as it brings its reworked pitching staff into New York against the Bronx Bombers' powerful lineup.
For a team chasing a third straight pennant, this series will be a measuring stick for what is and isn't good enough.
There are also possible playoff implications on the line, as well.
The Rangers have pretty much been battling the Yankees for the American League's best record all season. Should one of these two teams win the four-game set, it will have a leg up for the top seed and home-field advantage throughout the AL playoffs.
September 24-27 vs. Oakland and October 1-3 at Oakland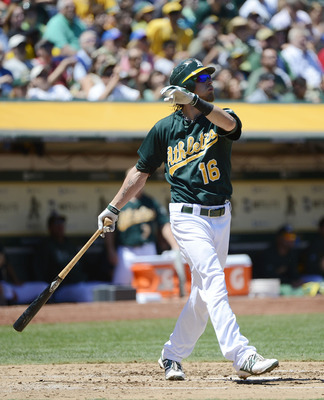 Thearon W. Henderson/Getty Images
September is going to be a month to watch.
The Rangers have seven games against the A's, who have played Texas tough this year.
Oakland boasts one of the better pitching staffs in baseball. They are mostly a collection of unknowns at this point, but they will be a tough test for a Rangers offense that really struggled to score runs in July (although they have played better so far in early August).
As it has in years past, Billy Beane's club has defied expectations this season and found a way to win.
Should the Athletics nibble away at the Rangers' division lead, that last series of the season in Oakland could be very interesting.
September 18-20 at Los Angeles and Sept. 28-30 vs. Los Angeles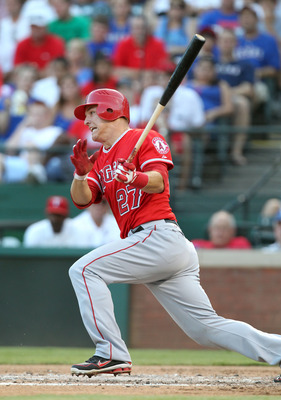 Layne Murdoch/Getty Images
Continuing the trend of important games in September, these two series against Los Angeles are going to be what everyone is circling on their calendars—fans and players alike.
The Rangers have maintained close to a five-game lead in the division for most of the season.
But a lot can change.
It's possible that in one of these three-game series Texas will face Jered Weaver, C.J. Wilson and Zack Greinke. Texas has had success against these pitchers in the past, but that's about as tough a trio to face as it gets.
Both series should be a lot a fun. Players might try to downplay their significance, but these games should have a playoff feel to them.
Keep Reading

Texas Rangers: Like this team?