Olympic Soccer 2012: 10 Bold Predictions for France vs. Canada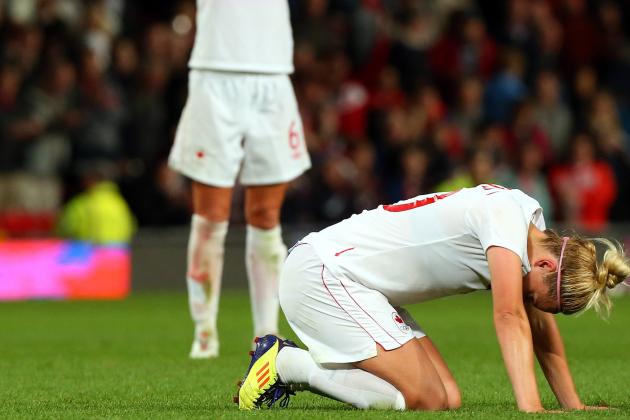 Stanley Chou/Getty Images

Playing for a bronze medal can be a tough chore to do. To come so close to playing for gold, only to get your heart placed in a blender as you meet your demise is suffering. It's tough.
But if you treat it just like any game you want to win, then bronze-medal games can be the therapy to cure the heartbreak that comes from losing in the semifinals of the London 2012 Women's Olympic Football Tournament.
For Bruno Bini's France and John Herdman's Canada, they know this all too well.
France lost to Japan 2-1 after a game they dominate statisically but not in terms of finishing. Canada played its best game of the tournament but lost in the 123rd minute to the United States in a 4-3 goal festival defeat at Old Trafford.
The onus will be on both teams to pick themselves up, dust themselves off and come out ready to take the bronze on Thursday. It's blue team vs. red team. Les Bleus vs. Big Red. France vs. Canada.
Kickoff at the City of Coventry Stadium is scheduled for 1 p.m. BST. Here are 10 bold predictions for this bronze medal game.
Begin Slideshow

»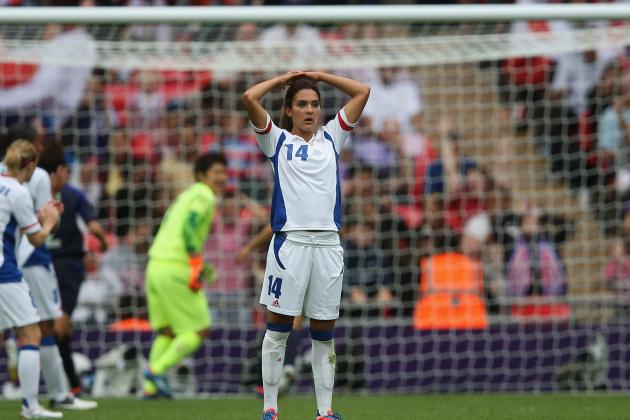 Julian Finney/Getty Images

It was a goal festival between Canada and the USA.
Seven goals scored.
While it was a defensive struggle between France and Japan, the defenses will struggle to turn back the waves of offense coming from both teams.
Over five goals will be scored.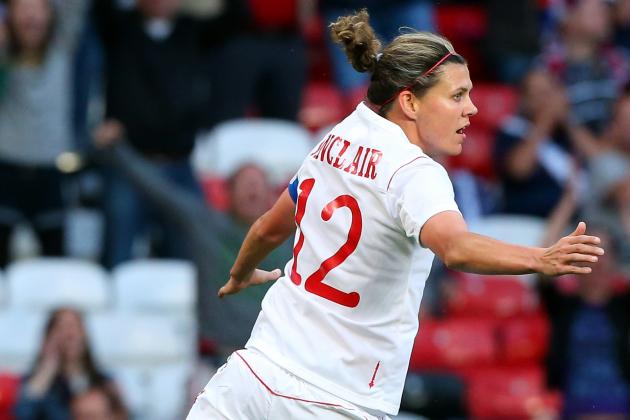 Stanley Chou/Getty Images

Christine Sinclair can hold her head high.
She gave it everything she got against the United States.
Watch for Sinclair to cap off her amazing Olympic career with a scintillating hat trick. A proper curtain call for the greatest Canadian women's football player in history.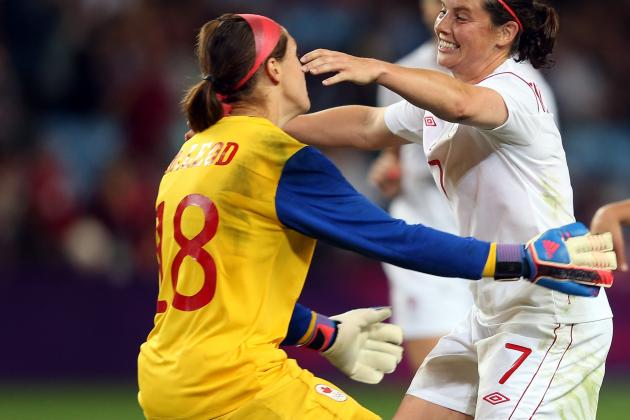 Julian Finney/Getty Images

Another player for Canada that could be competing at her last Olympics is Erin McLeod.
She had it tough against Megan Rapinoe, Alex Morgan, Abby Wambach and Team USA, surrendering four goals in the process.
This should be an easier time against a French team that looked listless in terms of finishing against Nadeshiko Japan.
Five saves at the minimum for McLeod.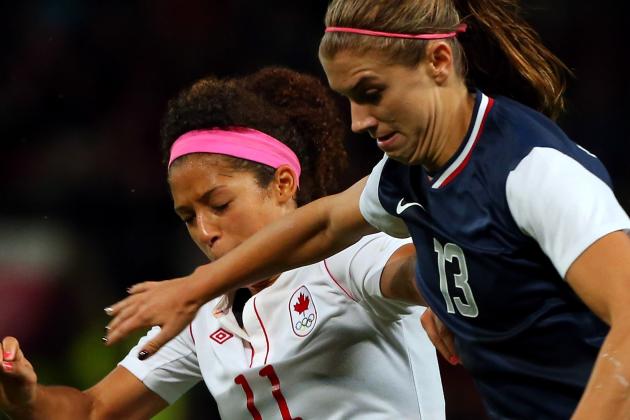 Stanley Chou/Getty Images

One of the toughest players on the Canadian women's national team is Desiree Scott of the Vancouver Whitecaps.
No one can question her toughness and heart against the USA. And no one can question her ability to make magic happen.
Scott will record two assists against France.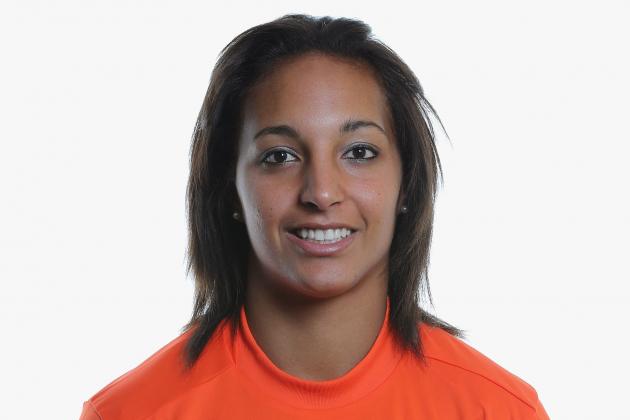 Jeff J Mitchell/Getty Images

France goalkeeper Sarah Bouhaddi may be in some trouble tonight.
She is facing a Canadian team that is seething from being unable to force a penalty shootout against the USA, and she may have been hard done by Norwegian referee Christina Pedersen.
Bouhaddi's Olympic run will see her make under five saves.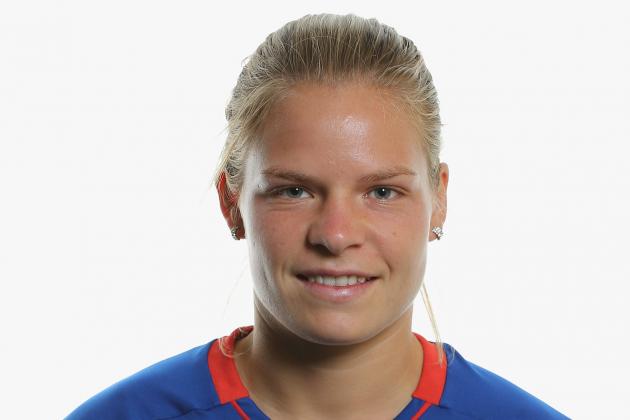 Jeff J Mitchell/Getty Images

Olympique Lyonnais striker Eugenie Le Sommer was on the scoresheet in their 2-1 loss to Japan and will be on the scoresheet again against Canada.
At the age of 23, she is the youngest of France's forwards and has a bright footballing future ahead of her.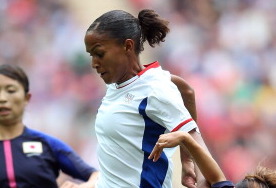 Julian Finney/Getty Images

Montpelier's Marie-Laure Delie has been one of the more reliable goalscorers for Les Bleus.
She only has two goals coming into this contest with Canada, and she will finish her tournament with three against Big Red.
Delie will score in the second half for France.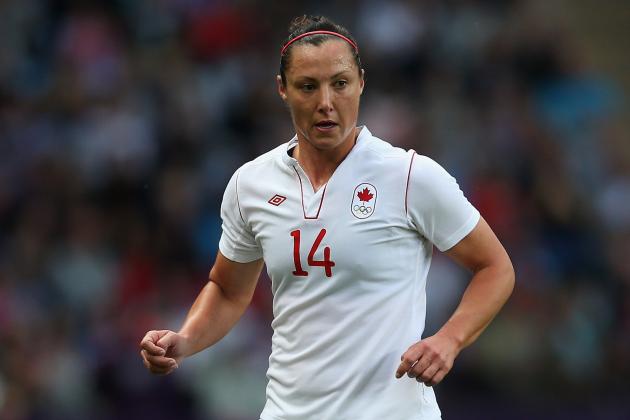 Julian Finney/Getty Images

Melissa Tancredi, along with Christine Sinclair, forms one of the most dangerous offensive combinations in the tournament.
Although it wasn't enough against the USA, it will be enough against Canada.
Tancredi will get on the score sheet in the first half for Big Red on Thursday.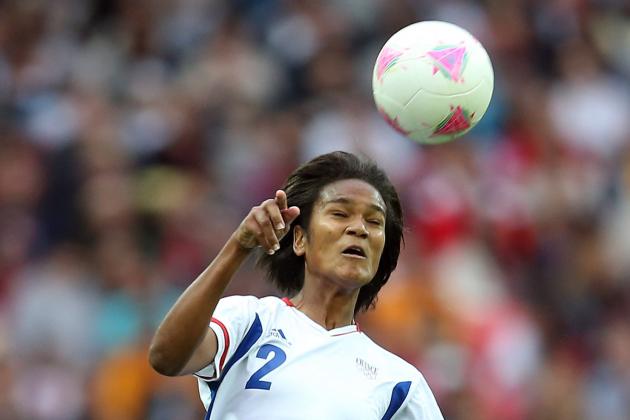 Julian Finney/Getty Images

Even though it's not gold, you're still playing for a medal, and both Canada and France will be gunning for third place.
The tackling will be physical, and it will be up to the match referee to establish order.
Expect at least 20 fouls called and two yellow cards issued in this contest.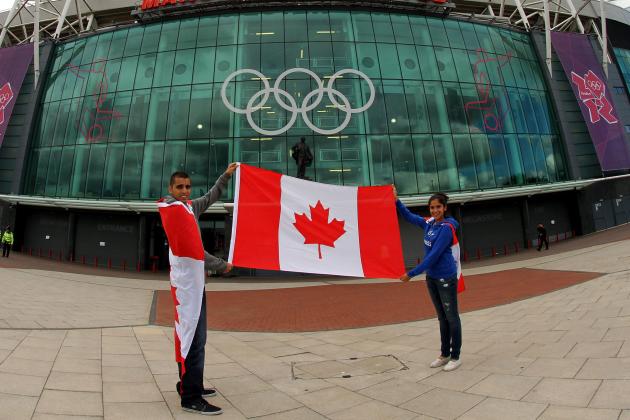 Stanley Chou/Getty Images

Canada is a team that was deserving of being in the gold medal match.
Their performance against the USA will carry over in their bronze medal match against France.
Big Red doubles up on Les Bleus to win the bronze on a Thursday afternoon at the City of Coventry Stadium.

Canada 4, France 2