Justin Blackmon: What His Signing Means for the Jacksonville Jaguars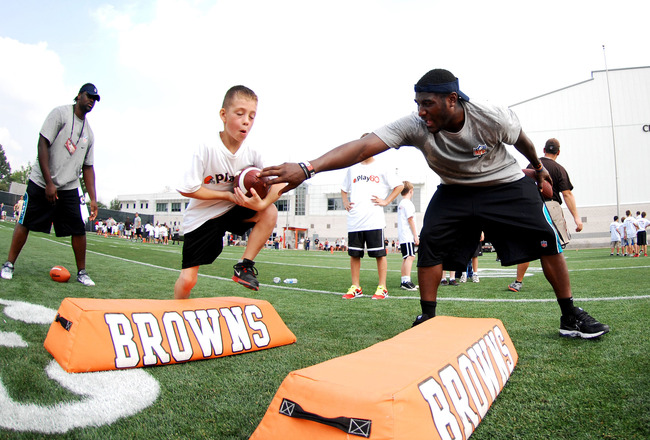 Eric P. Mull-US PRESSWIRE
The wait is over.
Finally, Justin Blackmon has agreed to a deal with the Jacksonville Jaguars, making him the final drafted player in this year's NFL draft to sign on the dotted line.
Hallelujah!
Now with Blackmon in camp—according to ESPN Sports Center he will sign his contract on Tuesday—it means there is a little sigh of relief and a little bit of positive energy that can be extracted from the signing and having the fifth overall pick on a team that was 5-11 last year.
But there is more to it than just that.
It's a boost for all involved, not just the team, not just the organization.
Blackmon, who the team traded up to get, means more in local circles than people realize.
Here is what Blackmon's signing (according to jacksonville.com, the contract is four years and $18.5 million) means to this city and the team.
The Best Receiver Since Jimmy Smith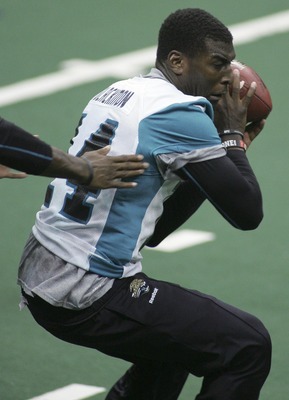 Phil Sears-US PRESSWIRE
The Jaguars have been looking for Smith's replacement since he retired from the team.
Blackmon could be the one.
Reggie Williams, Matt Jones, Jerry Porter; they have all failed.
They all had off-field or on field issues.
Let's hope Blackmon can get past his off-field issues and become "The Man."
A Deep Target for Blaine Gabbert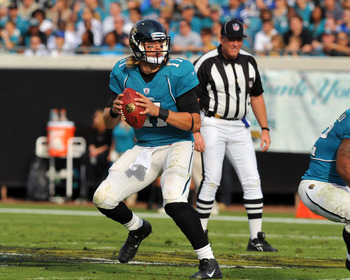 Al Messerschmidt/Getty Images
He could be the deep threat this team needs.
Or he could play in the slot.
Blackmon, at 6'1" and 217 pounds, is capable of playing on the outside or across the middle.
What he does is give Gabbert and the offense options.
He Can Become One of the Faces of This Team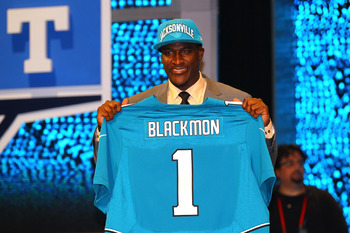 Al Bello/Getty Images
The team is taking a media hit with the Maurice Jones-Drew situation.
Blackmon coming in, being a good citizen and then producing on the field does a lot to prove he has changed and the off-field incidents with the DUI are behind him.
This team needs stars.
Blackmon has to be one.
He Makes Receivers Better
Phil Sears-US PRESSWIRE
Just by being on the field.
If he is as good as he has been advertised to be, then teams will at some point game plan for him.
I am not saying he is Calvin Johnson-like. But I do think in time, he can be a Terrell Owens type of player.
Let's hope it is without the baggage.
Allows Team to Go All in with MJD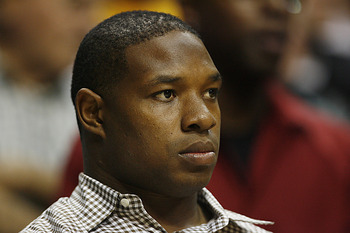 Brian Spurlock-US PRESSWIRE
Now the team has no excuse for not negotiating with Maurice Jones-Drew.
While I think MJD should play out the rest of his contract and he should still honor the team as the leader and prove it is not about money, I do see his point.
MJD is a special talent and now that Blackmon is on board and Rashad Jennings is playing well in camp, maybe that gets the running back into camp quicker.
Keep Reading

Jacksonville Jaguars: Like this team?