NHL Free Agents: 5 Best Goalies Still Available and Where They'll Sign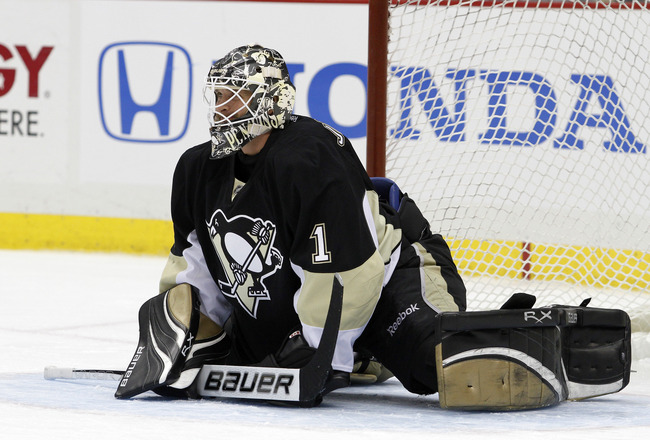 Justin K. Aller/Getty Images
If there has been one thing that the last couple of postseasons have shown us, it is just how important the guy between the pipes is. A goaltender in the NHL can make or break not only a game, but a season.
Without Jonathon Quick, the Los Angeles Kings would have had no chance at making their historic run to the cup, and Tim Thomas led the Bruins on the same run the year before.
Some solid goaltenders that entered into free agency in 2012 have already been signed. Martin Brodeur re-signed with the New Jersey Devils for two years and $9 million, while Carey Price has landed by far the largest offseason deal for a goaltender after agreeing to terms on a six-year, $39 million deal.
Here are the five best goaltenders still available and where they will more than likely sign.
Note: The five goaltenders are in no particular order.
Dwayne Roloson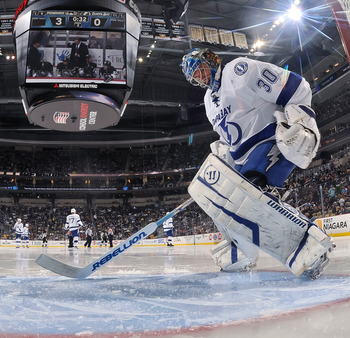 Jamie Sabau/Getty Images
Last Year's Team: Tampa Bay Lightning
The ageless wonder has proved time and time again that he can still win even after age 40. He is now 42 years old and finds himself on the job market looking for somewhere to call home to end his illustrious career. Last season however, Roloson won just 13 of his 31 starts, and had arguably the worst season of his career.
Has his age finally caught up to him? I believe it has. Just two years ago he led the Tampa Bay Lightning on a phenomenal run to the Eastern Conference Finals, but there is just nothing left in the tank. He will continue to try and find a job somewhere, as there have been no legitimate reports of his impending retirement, but his time has come to an end, and he will eventually realize that.
Next Year's Destination: N/A (Retirement)
Brent Johnson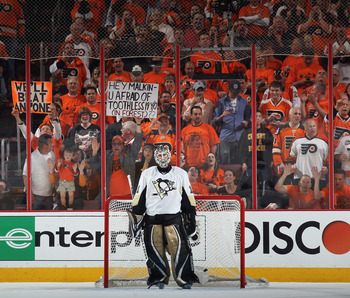 Bruce Bennett/Getty Images
Last Year's Team: Pittsburgh Penguins
The most memorable moment of Brent Johnson's career has to be when he one-punched Rick DiPietro of the New York Islanders in a meaningless scrap. The punch broke DiPietro's orbital and left him out of the lineup for months. Johnson on the other hand, became the heavyweight champion of the league for goaltenders.
While he was shaky last year, Johnson is still a proven backup netminder, and there are a few teams out there that could really use one. He hasn't started more than 21 games since 2003, which was way back when he was a member of the St. Louis Blues. The Penguins have signed Tomas Vokoun to back up Marc-Andre Fleury, so there's no shot Johnson will end up back in Pittsburgh.
Where he lands could be anyone's guess, but I'm going to guess he ends up in Nashville just because it would make sense. Johnson is better than current backup Anders Lindback, and could start anywhere from 15 to 20 games next season, which would give Pekka Rinne, who started a league-leading 72 games last season, some time off.
Next Year's Destination: Nashville Predators

Ben Scrivens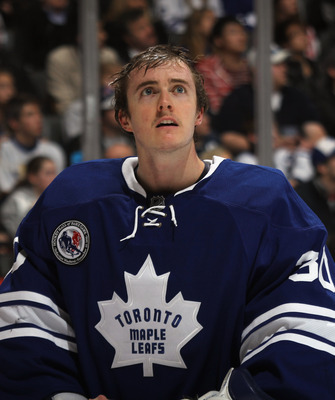 Bruce Bennett/Getty Images
Last Year's Team: Toronto Maple Leafs

Goaltending is not the only piece of the puzzle that needs to be fixed in Toronto, but it definitely is one of them, as they have lacked a consistent, solid goaltender for years now. Scrivens only played in 12 games for the Maple Leafs, but has endless potential. He is only 25 years old, and could more than likely be signed to a long-term deal at a cheap price.
With Jonas Gustavsson off to the Detroit Red Wings for the next two years, it would be wise for the Maple Leafs to lock down Scrivens, and with not many other options out there, I believe they will.
Next Year's Destination: Toronto Maple Leafs

Cristobal Huet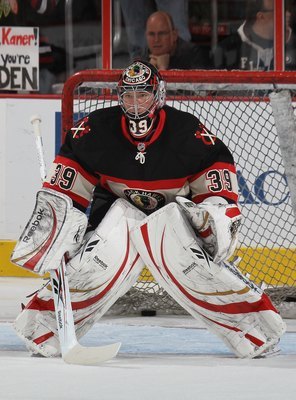 Bruce Bennett/Getty Images
Last Year's Team: HC Fribourg-Gottéron (National League A—Switzerland)

Cristobal Huet was last seen in the NHL as the backup goaltender for the Chicago Blackhawks when they won the Stanley Cup in 2010. He then left the NHL to play in the NLA due mainly to the team's salary cap issues. Basically, he was getting paid way too much money to not be the starter.
The intriguing thing about Huet is that he did not leave the NHL due to his lack of talent, and even at the age of 36, he could still bring a veteran presence into a locker room. He has only had one losing season in his career, and over the last three seasons he played in the NHL, he had a 57-31-8 record... not too shabby.
I think that the Vancouver Canucks will eventually be forced into trading Roberto Luongo now that Cory Schneider is more than likely going to be the starter, and once that happens, Huet would be the perfect fit as a backup.
Next Year's Destination: Vancouver Canucks

Dan Ellis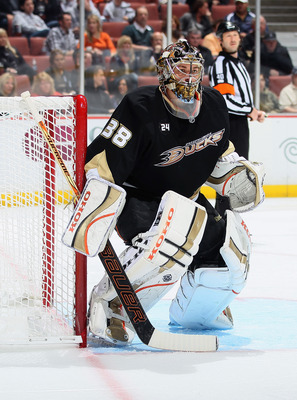 Jeff Gross/Getty Images
Last Year's Team: Anaheim Ducks

Dan Ellis is perhaps the youngest proven goaltender left in the field, but like many of his counterparts, the goaltending market won't really open up until the Vancouver Canucks make a decision on what to do with Roberto Luongo.
In an article by NHL Insider Kevin Woodley, Ellis was quoted as saying:
"Luongo seems to be the goalie that is kind of in charge in the goalie market right now... Right now, I think we're in a position where things are in a little bit of a holding pattern, things are waiting to shift again."
So where will Ellis more than likely end up? Well, CBS Sports reported back on June 28 that Los Angeles Kings backup goaltender Jonathan Bernier had asked to be traded, and if that were to happen, Ellis would be a perfect fit to play behind Jonathan Quick.
Next Year's Destination: Los Angeles Kings

Keep Reading