College Football: The Best Places to Have a Beer Near the Top 50 Stadiums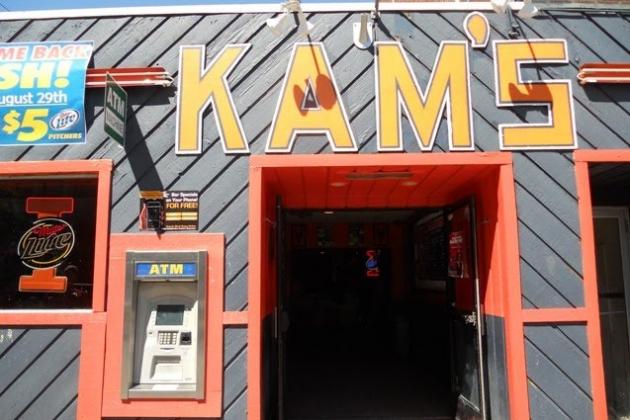 The countdown is starting to absolutely sink in for every die-hard around the nation as we are now down to 22 days until the 2012 season is here.
The top programs, coaches, players, conferences and fan bases are licking their chops to get back at what they love the most: Saturday's!
Saturday's is often the best thing out there because of the tailgating and the opportunity to kick back and have a beers before (perhaps during) and after the game.
Looking at your top 50 stadiums in the FBS (tiebreakers rewarded to top bars), here are your best places to catch a beer on those perfect Saturday afternoon's.
Note: I have already ranked everything there is in regards to top stadiums and scoring plays int he stadiums etc, butfeel free to throw your own favorites stadiums' bars that may be left out
Begin Slideshow

»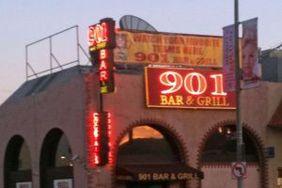 http://www.worldcalifornia.com/2011/10/nba_lockout_hurts_locals
"V" is for victory and most should realize they will be picking up quite a few in 2012 and in the near future with the talent they have hauled in thanks to Lane Kiffin (yes, sounds weird for non-USC fans).
Currently sitting at number three in the Coaches Poll, Trojan fans feel they have the top team in the country. Their bar is not too far behind as it is just a few minutes in walking distance from the Coliseum.
Address
2902 Figueroa Street - Los Angeles, CA 90007 - http://www.901bar.com/index.html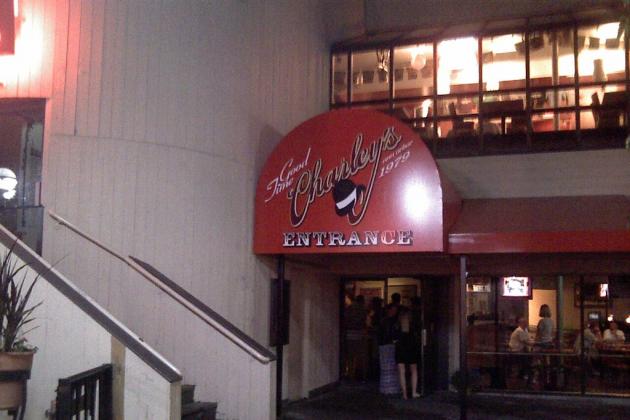 http://www.annarborrestaurants.org/good-time-charleys/
Everybody recognizes "The Big House" in Ann Arbor for their passionate fans, but the winningest program in the history of college football as expected has a few bars to enable you to bask in your glory.
The Maize and Blue certainly is an electric atmosphere, but their local bars are not too shabby either and Good Time Charley's leads the way with several other viable options.
Going to these bars was all the faithful could hope for during the Rich Rodriguez era, but Brady Hoke has made everything just dandy for the Midwestern powerhouse program.
Other Candidates: Fraser's Pub, Scorekeeper's, the Touchdown Café and the Arena, Ashley's, Old Town Tavern, Conor O'Neills
Address
1140 S University Ave- Ann Arbor, MI 48104- http://www.good-time-charleys.com/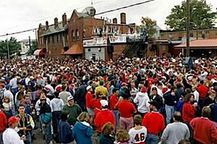 http://roadtips.typepad.com/a_salesguys_guide_to_the_/2010/02/the-varsity-club-columbus-oh.html
Opening in 1959, this Buckeye restaurant and bar has enabled a ton of traditions to develop in Columbus on the most vital day of the week, Saturday's.
Plus, having both a bar and restaurant is unique enough where it caters to everybody.
On game day, Buckeye football means everything to the campus and hitting up the Varsity Club has become a home for all fans before and after every Buckeye victory.
Other Candidates: Dub Pub, Buckeye Hall of Fame Cafe, Cazzie's, Coaches Bar & Grill, O'Shecky's, Dino's, and Screamin' Willies
Address
278 W. Lane Avenue - Columbus, OH 43201 - http://www.myvarsityclub.com/index.html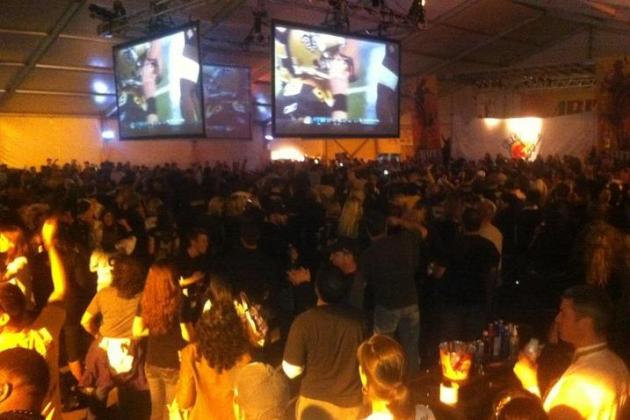 http://www.tigerdroppings.com/rant/p/31012783/If-anyone-was-debating-whether-to-watch-the-game-at-walk-ons.aspx
The Bayou Bengals love their tailgating before games get underway, but they are filled with as much pageantry as any team in the country.
Plus, many jokingly will throw it out that they also are filled with as much food and drinks as any fanbase in the country as well albeit that is what makes the sport so flawless.
This bar was brought on by a few LSU Tiger walk-on's (basketball) as Jack Warner and Brandon Landry continued the tradition that was started back in 1893 by football walk-on Edwin Gayle.
Known as a seafood joint, it is also a solid bar that serves delicious half-pound burgers (sandwiches and Louisiana specialties too).
However you want to slice it up, book Walk-On's for a visit when you stop on by for one of the premier programs in the nation.
Other Candidates: Bogies Bar, Bayou Billiards, Big Mike's Bar, Birdie's Cigar Bar, Dalton's Downtown
Address
3838 Burbank Drive - Baton Rouge, LA 70808 - http://walk-ons.com/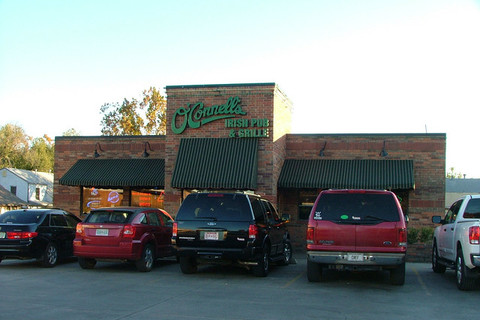 http://www.flickr.com/photos/lucyanne81/3049355490/
The less walking is always the better and everybody seemingly stops by O'Connells since it across the street from Memorial Stadium.
The Sooners hardly lose a game at home (39-game streak was snapped last year, Tx Tch) and this Irish pub has all the food, drinks and entertainment to make you feel right at home.
Address
769 Asp Avenue - Norman, OK 73069
http://www.visitusa.com/alabama/attractions/night-life.htm
Naming your local bar after the greatest coach in the history of college football (arguably for some) is not a bad start, but being named as the No. 1 and 14 ranked bars in America (SI, SI Campus) is a solid start.
The majority of Tide fans will love nothing more than to chat and watch their beloved program, but they will let you know when and if they are number one in anything (and you have to love the constant excitement in entire city/state).
Crimson Tide fans bring a ton to the table and they thoroughly enjoy football and telling you just how great they are over a beer (all good and fun, love the pageantry).
Address
1300 University Blvd - Tuscaloosa AL 35401 - http://www.houndstoothsportsbar.com/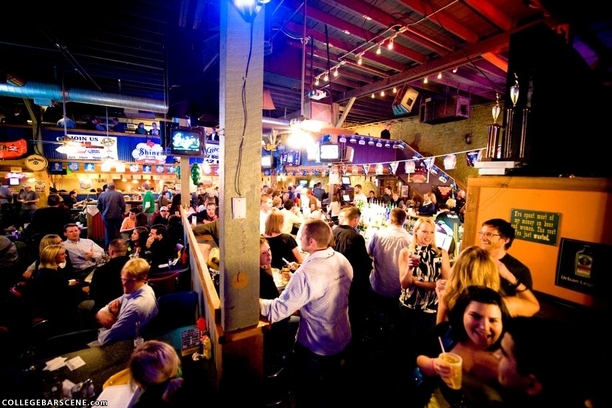 http://www.collegebarscene.com/bar/Grubs-Bar-and-Grille/4702
The South loves their food, but can you blame them?
The food down there is amazing and it always allows game day visitors to endure one hell of a weekend.
It does not matter if we are talking about the delicious, mouth-watering burgers or anything else on the menu (beers too), the atmosphere is solid and will always get rocking on game day.
Address
220 N West Ave - Fayetteville, AR 72701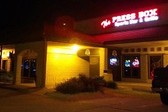 http://m.espn.go.com/wireless/story?storyId=6884398&hcId=6809535&topId=null&wjb=
It cannot be stated enough that the closer these bars are to the stadium, the more likely they will draw the fans in.
Even opposing fans will stop in for a quick meal or drink, but Nebraska fans are always going to show up.
Lastly, when your prestigious program sells out for 318 consecutive home games with over 85,000 on average, they will most certainly celebrate before and after every home game.
Other Candidates: Duffy's Tavern, Barry's
Address
1412 East O Street- Lincoln, NE 68508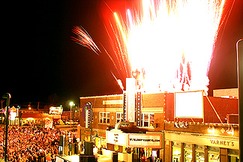 http://www.aggievillelive.com/about.aspx
The Wildcats have not been receiving a ton of love as of late and despite getting partially jobbed from a bid to the BCS last season, their fans still backed them up in the Cotton Bowl.
It doesn't matter who they play at home, the fans will travel with them and the locals will show up before and after games at Aggieville.
There are other recognizable and popular choices around Manhattan such as Tubby's, Purple Pig and Kite's Grille and Bar.
Address
1125 Laramie Street- Manhattan, KS 66502.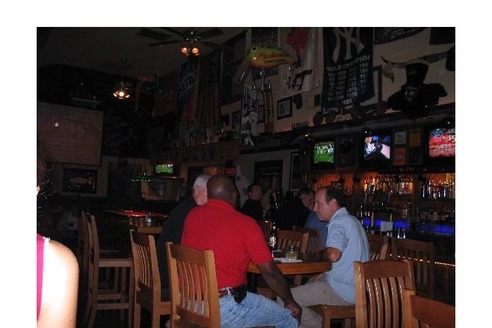 http://members.virtualtourist.com/m/p/m/13a9b6/
Big Al's is always a great time and it shouldn't sound shocking that Hokie fans pride themselves in celebrating the entire day to a victory.
Frank Beamer has done it on a consistent basis winning double-digit victories for the last eight seasons, so you better believe the bars in Blacksburg will get packed on Thursday nights and all day on Saturday's.
Lastly, while many of these places may not have the greatest food selections in the world (burgers!), the atmosphere (and drinks) is often what makes it the place to be in its respected town.
Address
201 North Main Street - Blacksburg, VA 24060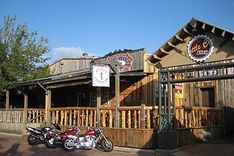 http://en.wikipedia.org/wiki/Dixie_Chicken_%28bar%29
Going back to the 1970s, ring dunking at The Dixie Chicken has become one of the best traditions in the South ($1.50 beers doesn't hurt either).
The Aggies have a ton of other traditions as well, but this College Station bar is one of the many reasons why A&M is more than passionate enough for the SEC.
Plus, we are talking about arguably the best bar of the bunch (and most recognizable), and the endless traditions before and after games makes football in College Station that much more entertaining.
Other Candidates: Fitzwilly's Bar, Wings N'More Restaurant & Bar, Duddley's Draw
Address
307 University Avenue - College Station, TX 77840 - http://dixiechicken.com/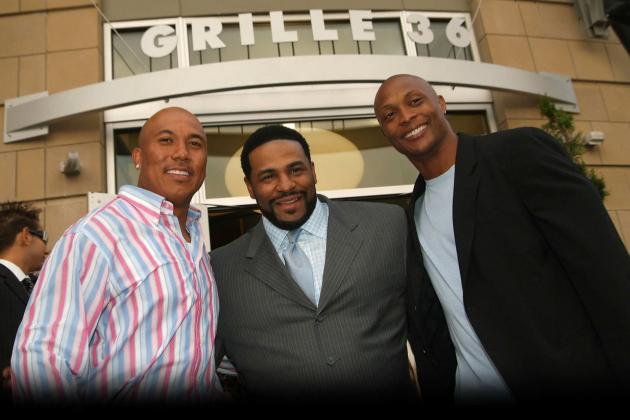 http://jeromebettisgrille36.g3restaurants.com/
The "Bus" opened one fine bar when he previously tore it up with the Steelers, but it is never a bad thing when your local bar gets voted as the state's best every single season since it has been opened.
This Pitt Panther bar is perfect since everything has 36 attached to it whether we are talking about the amount bottled beers, beers on tap, wines or martini's (don't forget the 36-ounce T-bone steak).
Other Candidates: McFadden's, Finnigan's Wake, The Modern Café, Tilted Kilt
Address
375 North Shore Drive - Pittsburgh, PA 15222 - http://www.jeromebettisgrille36.com/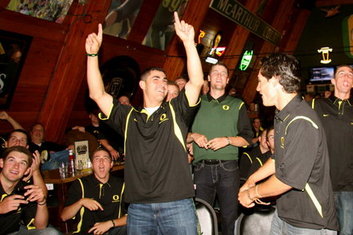 http://blog.oregonlive.com/behindducksbeat/2010/05/oregon_baseball_the_ducks_qual.html
Since 1968, this fan favorite bar has seen a lot of great memories from their Ducks.
It never rains in Autzen Stadium and at this local bar you can grab a seat to watch your Ducks on any flatscreen or projector while eating some free popcorn.
Other Candidates: The Horsehead, Sam Bonds Garage, The Rabbit Bistro and Bar, Jackalope Lounge
Address
20 Centennial Loop - Eugene, OR 97401 - http://thecoolerbar.com/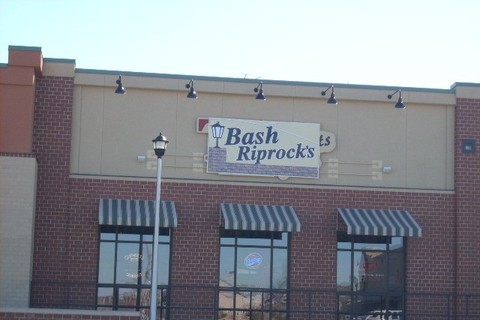 http://www.worldbestspot.com/Spots.php?id=307&name=Bash%20Riprock%27s
Known as Lubbock's oldest college bar, it is tough to go up against 2-cent pints on Monday nights (9-11pm).
Even on gameday, the beers are not expensive and Lubbock sure loves to talk about their football over a few brews.
Many campuses have some sort of drink special but for a football program that still threads the needle a bunch, entertainment never seems to go on a shortage.
Other Candidates: Nick's Sports Bar & Lounge, The Gaslight, Crickets Grill and Draft House, Cujo's Sportz Bar
Address
2419 Main Street - Lubbock, TX 79401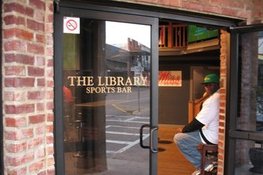 http://www.thescene.com/place/ms/oxford/the-library-bar-and-grill
Oxford is one of the more beautiful campuses in the country and clearly The Grove is the place to be during game day, but The Library Bar & Grill is simply a great time as well.
Some may be against the $10 cover charge, but the overall experience and pageantry makes you never want to leave.
Die-hard Rebels surround the place as many believe their combination of food, drinks and electric atmosphere is second to none (win or lose, always a good time).
Other Candidates: Night Town, Proud Larry's
Address
120 11th Street - Oxford, MS 38655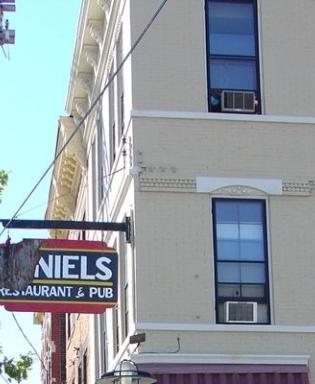 http://www.collegebarscene.com/bar/Daniels-Restaurant-and-Pub/1683
Bearcat fans always enjoy their stay at Daniel's because of the solid prices and comfortable settings. Cincinnati football fans are not the only ones who attend, this bar is for everybody.
A solid place to hang any day of the week, Saturday's are a treat since Butch Jones has notched a few sensational seasons (making life even better).
Most can expect their local places to fill up during the season, but it always helps when your program is winning at a consistent pace since it always has the fans coming back for more.
Address
2735 Vine Street - Cincinnati, OH 45219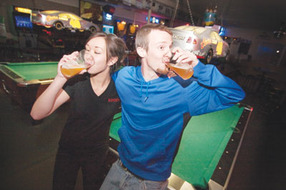 http://www.boiseweekly.com/boise/boise-weeklys-coldest-beer/Content?oid=1662712
Not only is this bar nice and close to Bronco Stadium, but great service and cheap prices on beers makes for a great time.
Having won 77 of their past 79 home games only spices things up during the fall and it makes you pray for the season to get here as quickly as possible (especially if your a Bronco fan).
Address
1228 Oakland Avenue - Boise, ID 83706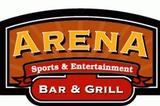 https://www.statecollege.com/dining/653/arena-bar-and-grill/
The Nittany Lions will always love their football win or lose, and after a tumultuous offseason one can only hope the overall atmosphere of local bars can get the campus on their feet again.
Address
1521 Martin Street-. State College, PA 16802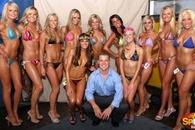 http://www.noleguide.com/noleguide/AJs_Sports_Bar.html
Being voted the best bar in Tallahassee since 1993 clearly makes this the top spot to attend before and after a game at Doak Campbell Stadium.
Regardless of the sport you love or cheer for, AJ's is the place to be witnesses of all the pre and post-game festivities.
Lastly, many will always remind the locals that it surely never hurts to have a bikini contest as well as great entertainment, food and drinks.
Address
1800 West Tennessee Street - Tallahassee, FL 32304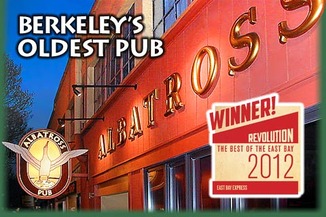 http://www.albatrosspub.com/
Known as Berkeley's Oldest Pub, the amount of beers this bar has is beyond absurd. The selections are endless and times are always entertaining before or after a Cal Bear victory.
Even during the week they have trivia contests, darts and billiards among the constant vibe that always has electricity among the locals(Triple Rock isn't a bad place either).
Address
1822 San Pablo Avenue - Berkeley, CA 94710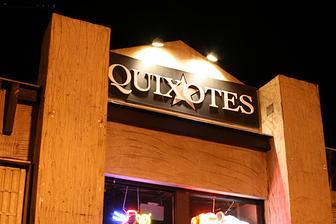 http://www.aotourism.com/Dining/Location.aspx?RI=131
A spacious bar with a ton of drink specials will make even your average fan stay a bit for a few beverages.
A great place to stop by anytime of the week, Quixote's is a must during Saturday's.
The Tiger faithful loves their football and always celebrates their victories with fun-loving SEC fans (one can throw in Toomer's Drugs as well, more of a hangout).
Address
129 N College St - Auburn, AL 36830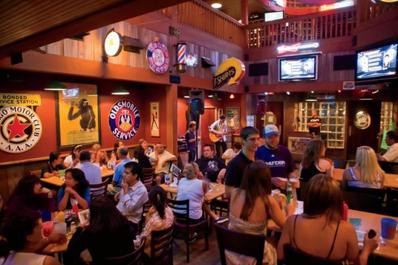 http://livability.com/stillwater/ok/food/eskimo-joes-stillwater-ok-institution
Boone T. Picken's Stadium is electric with the way Mike Gundy has his Pokes performing, but this bar isn't too far behind in that department.
The cheese fries are always a must, but the beers are always good enough to stop in for a little postgame celebration.
Oklahoma State football is not going anywhere, and neither should this bar.
Address
501 West Elm Avenue Stillwater, OK 74074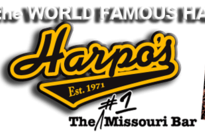 http://www.harposcomo.com/
The Tigers enter the SEC with a ton to prove in the East Division, but they will have the opportunity to become winners right out of the gates.
Luckily, even if they lose five or more games they can always celebrate or drown their sorrows at Harpo's. Considered the top place to grab a quick beer on campus, the Mizzou faithful love no bar more.
Address
29 South 10th Street - Columbia, MO 65201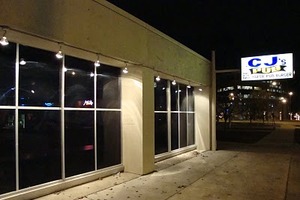 http://pigoutspots.blogspot.com/2009/12/cjs-pub-south-bend-indiana.html
Jimmy Clausen even shows up to one of the better campus bars in the landscape of college football, but all joking aside this is a must when attending a Notre Dame football game.
Notre Dame Stadium is one of the best sights that your eyes will witness in your lifetime (so many others obviously), but the pre and postgame celebrations are special.
The bar is always the place to stop by and everybody should make it first on their list whether they are fans (or haters) of witnessing the Domers win or lose (though I firmly believe the game is at its best when prestigious programs are relevant).
Address
236 South Michigan Street - South Bend, IN 46614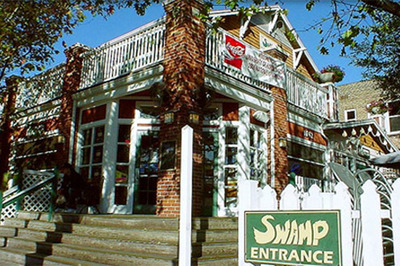 http://www.complex.com/city-guide/2012/02/the-50-best-college-bars-in-america#25
Always the top spot on gameday before you watch those Gators, this bar is known for their beers and atmosphere.
The electricity the actual Swamp brings on gameday is one-of-a-kind, but the bar itself also brings a ton to the table for not just Gator fans, but even locals that just want to have a fun time.
Address
1642 West University Ave., Gainesville, FL 32603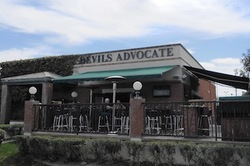 http://devilstempe.com/
The Sun Devils know how to party, and the beautiful student body mixed in with the constant great weather sure makes for a great bar life.
Of course the students only go to ASU to study, but these bars make it distracting even for the ones who only attempt to hit the books on Saturday's.
Address
East University Drive - Tempe, AZ 85281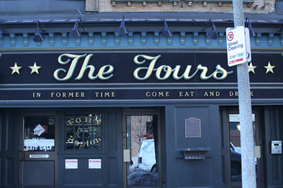 http://shandeh.com/?p=2669
Boston College maybe did not originally make my top 50 stadiums in the FBS, but I told you the top bars would persuade me a bit in regards to putting a few underrated teams and bars on this list.
Massachusetts is a huge sports fanbase for several die-hard fans that have endured a ton of winning success and this restaurant and bar just allows everybody to kick back, relax and feel right at home.
Address
166 Canal Street - Boston, MA 02114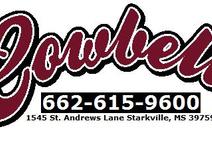 http://www.cowbellssportsgrill.com/index.htm
Most college football die-hard fans should love most of these bars if they love nothing more than having a few beers and watching sports.
Voted as the top nightclub in the state for 2011, this bar has their drink specials and is always an enjoyable place to kick back and relax even after an upset victory in the SEC.
Address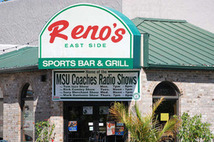 http://www.10best.com/destinations/michigan/lansing/nightlife/additional-sports-bar/
Right up north on Abbot road will get you right from Spartan Stadium to Reno's, and the place is surely the top spot on gameday.
Even during the week, this bar often has weekly radio shows previewing the upcoming men's and women's sporting events.
Mark Dantonio sure has pumped up the locals over Spartan football, so one can only bank on East Lansing getting a little bit rowdier in 2012.
Address
1310 Abbot Road - East Lansing, MI 48823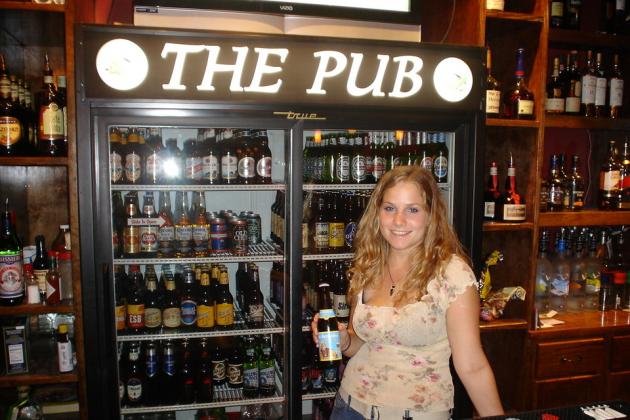 http://www.classiccitybrew.com/athens.html
Having over 70 types of bottled beer won't make it tough to find something you will enjoy, and rather it may be tough to pass up so many choices.
An SEC bar is always a blast, but the celebrations livens things up depending on which region you may be coming from.
Game Day Pub always has entertainment regardless if it is Saturday, and the prices of the drinks always has everybody coming back for more.
Address
251 W Clayton St - # 116 Athens, GA 30601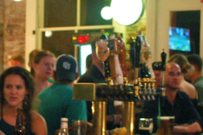 http://murphyshawaii.com/
The great company, atmosphere, food, drinks (includes 16 on tap) that one can enjoy at Murphy's is open seven days a week.
Just two years ago Murphy's was actually inducted into the Hawaii Restaurant Association "Hall of Fame", but it is the lovely people that always lights up the place and keeps it the top spot to attend for Warrior sporting events.
Address
2 Merchant Street - Honolulu, HI 96816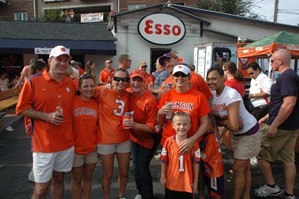 http://theessoclub.com/
Celebrating 79 years is quite the tradition going all the way back to 1933, but this is the top spot for all the Tiger die-hard's to enjoy their gridiron victories if they aren't in attendance at Death Valley.
Before, during and after the game, it does not matter since the place is always rowdy full of excitement on Saturday's. One of the more beautiful campuses in the country, the storied history continues to re-write unforgettable Tiger moments.
Address
129 Old Greenville Highway - Clemson, SC 29631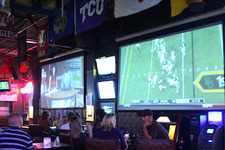 http://www.google.com/imgres?um=1&hl=en&biw=1280&bih=632&tbm=isch&tbnid=rWgSpfhQzWuL9M:&imgrefurl=http://dfw.cbslocal.com/tag/drinking/feed/&docid=pJWLnHttJ59y-M&imgurl=http://cbsdallas.files.wordpress.com/2011/09/8-nightlife-music-woodystavern.jpg%253Fw%253D420&w=300&h=225&ei=vnEhUI_RL9DTqQGp7ICICw&zoom=1&iact=hc&vpx=967&vpy=156&dur=1667&hovh=180&hovw=240&tx=102&ty=199&sig=110699547035043614163&page=1&tbnh=134&tbnw=177&start=0&ndsp=18&ved=1t:429,r:5,s:0,i:88
The Horned Frogs love their football, but this bar also is known for having the Pittsburgh Steeler fan club as they attend every game on Sunday's as well.
Still, during Saturday's the TCU faithful will stop in to cheer on their recent addition to the Big 12 and we should all expect an even brighter future ahead with Gary Patterson still in charge.
This bar is one of the many that Forth Worth has to offer (Billy Bob's, Pete's Dueling Piano Bar, The Library, White Elephant Saloon).
Address
4744 Bryant Irvin Road Suite 946 - Fort Worth, TX 76132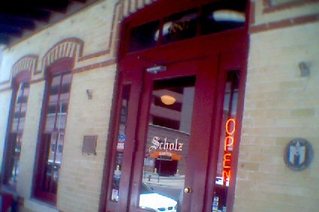 http://austin.metblogs.com/2008/05/31/oasis-of-tradition/
There are so many different bars to choose from in Austin before a Longhorns game, but it really is tough to narrow it down to just one (Dirty Bill's, Dive Bar, Barfly's, The Jackalope, Lovejoys).
Still, Saturday's in Austin has so many options (6th Street) that makes every weekend during the season seem as if the Super Bowl is in town.
Address
1607 San Jacinto Blvd - Austin, TX 78701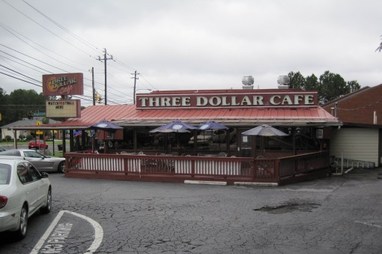 http://foodnearsnellville.wordpress.com/2009/10/06/the-pain-that-is-comcast-and-the-pleasure-that-is-the-three-dollar-cafe-roswell-ga/
The Yellow Jackets opened this bar in 1982, but it is just for Georgia Tech fans as it has been used for Bulldog fans as well.
Often coming over from Athens, Three Dollar Café still is known for hauling in a boatload of fans that come on over from Bobby Dodd Stadium.
Address
4475 Roswell Road NE - Atlanta, GA 30342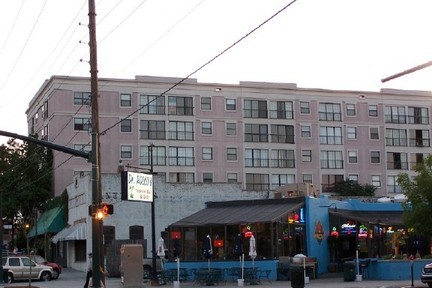 http://www.skyscrapercity.com/showthread.php?t=784966&page=3
South Carolina is coming off their best two-year span in its program's history and everybody can point to Steve Spurrier.
However, their fans are full of pageantry and are as loyal as any in the SEC having endured previous struggles.
Instead of stopping in at Dr.Rocco's for perhaps a victory celebration, all of a sudden it is certain that the Gamecocks will be coming off a vital win at home in the SEC.
Address
801 Harden Street - Columbia, SC 29205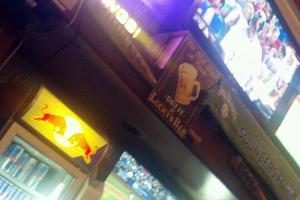 https://foursquare.com/v/sluggers-sports-bar/43349700f964a52016281fe3
The Huskis are no longer playing at Husky Stadium for the 2012 season due to renovation's so they have since moved to Century Link Stadium, home of the Seattle Seahawks.
Seattle has several local bars to choose from, but Sluggers offers a great atmosphere mixed in with die-hard sport nuts that crave pigskin during the fall.
Address
538 1st Avenue South Seattle, WA 98104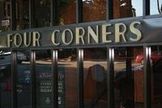 http://www.billygoatbrewingco.com/drink-with-the-goat.html
The Tar Heels will forever remain one of the premier programs in college basketball, and thus this bar was named after Dean Smith's "four corners" offense that he ran while he won two national titles (11 Final Fours).
Larry Fedora is hoping to turn his football program into an upper-echelon ACC program, but at least The Grille at Four Corners always brightens up the mood even despite the fact that UNC will be ineligible to go bowling.
The distant future is bright, but so is the present with great local bars in a beautiful campus around Chapel Hill.
Address
175 East Franklin Street - Chapel Hill, NC 27514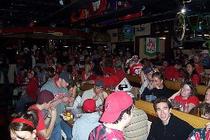 http://m.espn.go.com/wireless/story?storyId=5499506&wjb
Known by ESPN as one of the better bars in the country, clearly "Madtown" and Bucky the Badger have some fun every so often.
It doesn't matter what time of the year it is, Madison is a party-like atmosphere and then some thanks to their die-hard fans that love nothing more than winning and having a great time (and drinking).
Address
603 State Street - Madison, WI 53703

http://www.thesink.com/History.aspx
Ralphie and her Buffaloe friends will gladly enjoy their time in Boulder while heading over to The Sink.
Known for its burgers, the deal they have on beer wells (some prefer beer bongs) always allows the college kids to come back for more (10:30-11:30 pm is $1, 11:30-12:30 is $2 on Sat).
Plus, the 89-year history is a statement in itself and Buffaloe fans from all over will gladly start and finish their gameday experiences at The Sink.
Address
1165 13th Street - Boulder, CO 80302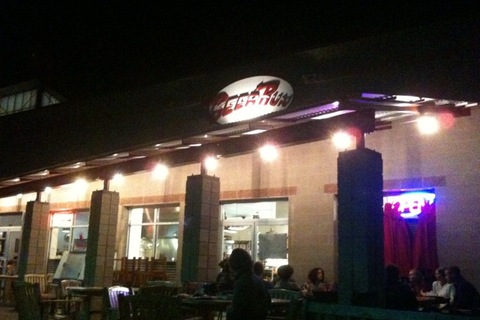 http://mastomillers.com/2009/10/20/beer-run/
Mike London had the Wahoos back on the national radar quite a bit last season, so the fans are ecstatic to get the 2012 season underway.
One of the more constant bars in all of Virginia has been Beer Run. The name by itself sounds like a great time and Virginia locals often consider this the top joint to hang around.
Address
156 Carlton Road #203 Charlottesville, VA 22902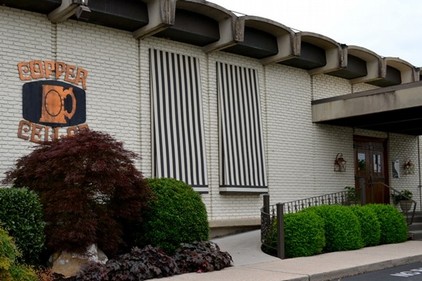 http://www.knoxville.com/places/copper-cellarcappuccinos/
Many believe the best place to have a beer in the entire city of Knoxville is Copper Cellar due to the downstairs bar being the perfect, comfy setting that it is.
Plus, the Volunteers should have quite the exciting season ahead of them in 2012 and the local bars should all reap the benefits.
Address
7316 Kingston Pike Knoxville, TN 37919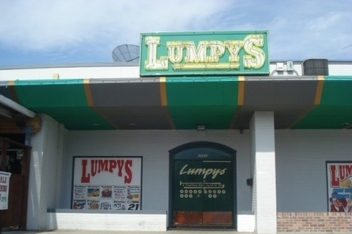 http://www.collegebarscene.com/bar/Lumpys-Bar/4689
Salt Lake City should be rocking once again this fall thanks to an overachieving squad led by Kyle Whittingham.
Hosting potentially the top-ranked Trojans in early October could be insane, but an average Saturday is no quiet weekend either.
Address
3000 S Highland Dr Salt Lake City 84101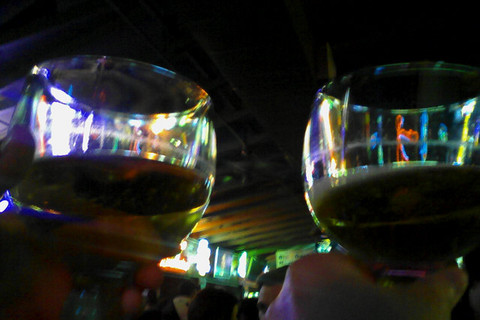 http://www.flickr.com/photos/spdcheers/3407678415/
The Bears deserve some more love after earning their first ever Heisman winner.
Although Robert Griffin III is gone in Waco, the bars will always be awaiting their next branch of locals who have not tasted the atmosphere.
Many love their chicken fried steak, but it is the great memories (Baylor memorbila surrounds the bar) and the pure hangout (drinks) in which the Baylor faithful is always coming back for more.
Address
1925 Speight Ave Waco, TX 76706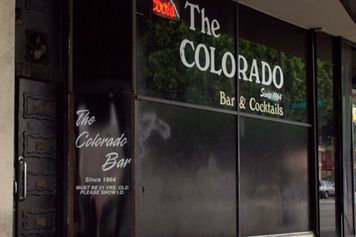 http://www.pasadenasnob.com/01/east-pasadena-explained/
Many despise the fact that the Bruins do not play on campus and that is many believe the fanbase isn't nearly as it would could or should be.
Jim Mora Jr. is bringing in some talent (coaching them up too), but Pasadena still is one of the more famous and well-known stadiums in all of sports. There are several bars worthy of showing up to, but Colorado Bar is a solid enough atmosphere to look at first.
Address
2640 East Colorado Boulevard Pasadena, CA 91107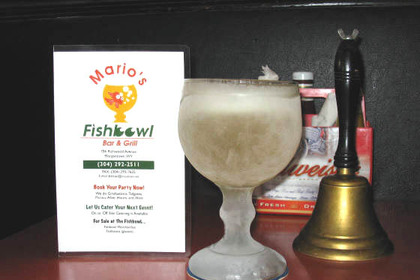 http://mariosfishbowl.biz/Menu.htm
The Mountaineers will burn a couch or two after exciting victories, and you better bank on even more pageantry heading over to the Big 12.
Town Hill Tavern is Mountaineer die-hard's summed up in one whole bar, which means it can be exhilarating and yet very relaxing and entertaining.
Other Candidates:Town Hill Tavern
Address
704 Richwood Ave. Morgantown, WV 26505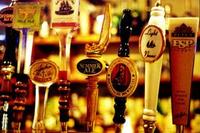 http://sports.yahoo.com/nba/news?slug=ycn-7211720
Memphis is known for their baby backs ribs and the food instead of their football, but the small town bars have quite the atmosphere.
There are only 17 television's at this bar, but a large beer selection ($2.50 pints) is what makes it arguably the best bar in the city (Fox and Hound, Good Time Charlie's, The Kooky Canuck, The Memphis Sports Pub).
Address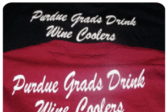 http://www.opietaylors.com/
Nearly every SEC team is getting their local bar mentioned, so why not give some love to the Big Ten?
After all they do enjoy tailgating arguably as much as anybody out there (save SEC), but the Hoosiers have always been known as a great college town to relax, drink a few and enjoy one's company.
Although not many (try none) well known bars are within walking distance of Memorial Stadium, there are still several other choices to give a look (Nick's English Hut, House Bar, Kilroy's Sports Bar & Grill, Crazy Horse, Player's Pub).
Address
110 North Walnut Street Bloomington, IN 47404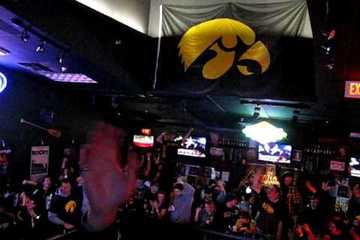 http://article.wn.com/view/2012/06/15/University_of_Iowa_inks_new_deal_with_beer_company_n/
"In Heaven There Is No Beer" and that of course it is because the Hawkeyes are likely drinking most of it. What is there not to love about the bars in Iowa City?
The Union is the biggest bar in the entire Big Ten, but DC's does not get nearly enough credit.
The Hawkeyes love to have a few on gameday to go along with their infamous delicious turkey legs, but the perfect sports bar is DC's.
Address
124 S Dubuque St, Iowa City, IA 52240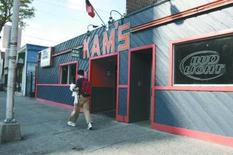 https://netfiles.uiuc.edu/akachi2/www1/randompics.htm
Home of the drinking Illini is not a bad saying to have in Champaign, especially when everybody loves to throw back a few.
Champaign is a solid college town that loves their sports, brews and great times. The Illini have a program that is only going to get better under Tim Beckham, but the faithful are also going to count on several bars to come through as well.
Whether it is Fat City, Blind Pig, Seven Saints, Murphy's Pub, Boltini's Lounge, Joes, Kams or the many others, the Illini have so many viable options to celebrate the the 2012 season.
Address
618 East Daniel Street Champaign, IL 61820