Olympic Track and Field Week: Top 5 Slowest Athletes of All-Time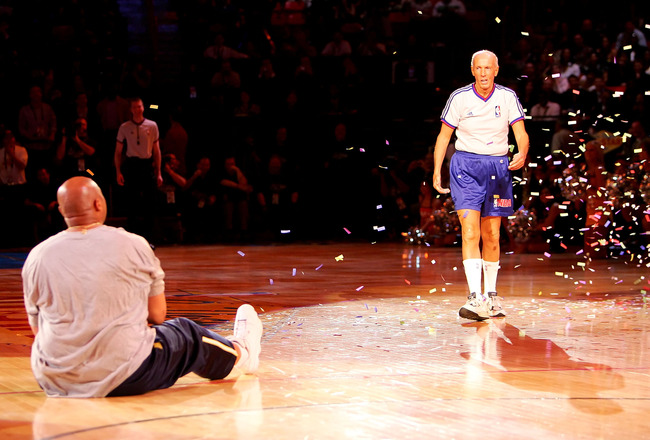 Jed Jacobsohn/Getty Images
Usain Bolt is a tremendous runner. He proved that earlier this week when he won the Men's 100m, breaking the Olympic record with a 9.63 second jaunt. The only things faster than Bolt are a handful of animals, lightning and Wi-Fi in South Korea.
Suffice to say, there are many more things that are slower than Bolt. You're slower than Bolt and I'm slower than Bolt. The last time I ran more than a mile was on a video game simulator at the ESPN Zone. I peeled off after half a mile, my double bacon cheeseburger was ready.
But who are the slowest of the slow athletes? The worst runners of all time in any sport? Here's a top five list. They may be even slower than you.
Mo Vaughn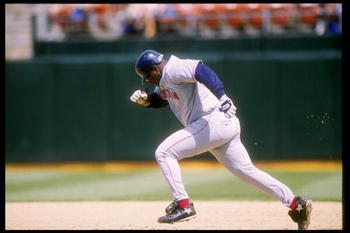 Otto Greule Jr/Getty Images
When you think of slow, you can't help but mention Mo.
Vaughn had a total of 30 steals during his 12 year big league career. He amassed 10 triples and only 270 doubles. The double total is awful for a hitter of his caliber. It was either single, strikeout, home run or walk for the big man from Connecticut. Running was not part of his repertoire.
A true one tool player.
Oliver Miller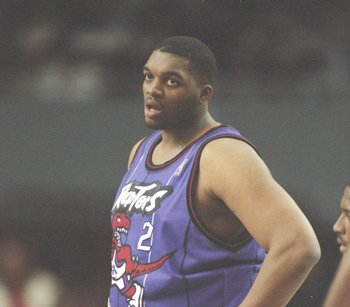 Jed Jacobsohn/Getty Images
Oliver Miller. It just sounds slow.
The former NBA forward became wider and wider as his career progressed (or depressed).
By the time the Big O was with the Timberwolves in 2003, he was more than 315 pounds. This was after the Harlem Globetrotters kicked him off their team for showing "no appreciation for what it takes mentally and physically to be a Harlem Globetrotter." Oh, Oliver.
William "Refrigerator" Perry
Mike Powell/Getty Images
I mean, c'mon, his nickname is Refrigerator.
In his prime, Perry was 6-foot-2, 382 pounds. That's like Jeremy Lin being 382 pounds. That's 120 pounds heavier than Prince Fielder.
The Fridge may have been slow-moving on the field, but quickly became a fan favorite on the Bears, winning over Chicago hearts with his big smile and charming personality.
Jason Phillips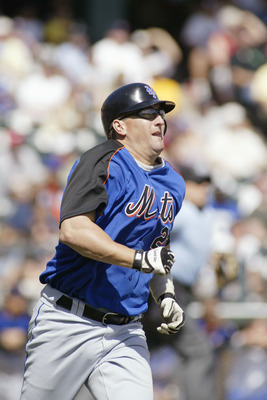 Rick Stewart/Getty Images
Who is he? Only one of the slowest players to grace a baseball diamond.
Phillips was never really that overweight. He clocked in at 6-foot-1 and 180 pounds throughout most of his career with the Mets, Dodgers and Blue Jays. But Phillips was incredibly slow. Turtle slow. It was painful watching him "run."
Maybe it was his goggles? Maybe it was the baggy jersey? Who knows? And really, who cares?
Gheorghe Muresan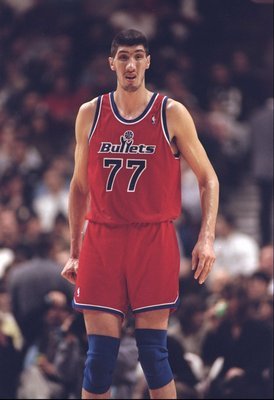 Jonathan Daniel/Getty Images
Ever wish you were taller? How about 7-foot-7? Not really that fun at all.
Big Gheorghe was too big for his own good. I once saw him play live as a kid, and couldn't tell if he was running forward or backward.
Although his height may have been a hindrance in the NBA, Muresan used it to his advantage in the media world, filming "My Giant" with Billy Crystal and starring in numerous SportsCenter commercials. Hollywood doesn't discriminate against the slow.
Keep Reading