Madden 13: Breaking Down Most Underrated Quarterbacks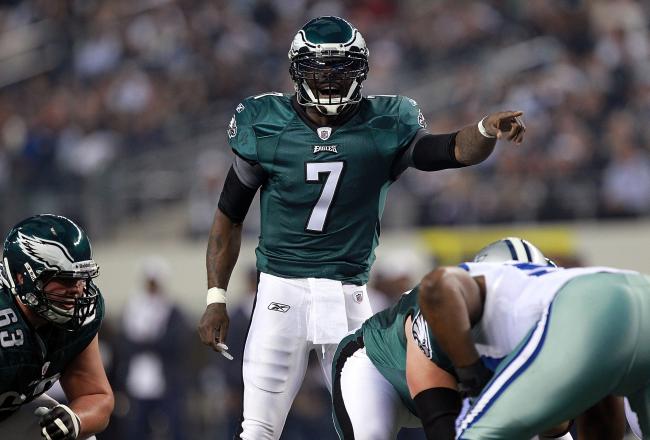 Ronald Martinez/Getty Images
With the highly anticipated release of EA Sports Madden 13 scheduled for August 24, the entire gaming world is preparing for the NFL takeover that comes every year about this time.
Each week has brought another set of player rankings; the first ratings released by EA Sports were for the NFL's veteran and rookie quarterbacks.
While the majority of the rankings are dead-on for a video game, there are a few players whose rating should be higher. The following are those QBs who deserved better.
Which QB is the most underrated?
Release Date:
Tuesday, August 28
Early Release: August 24 with Season Ticket
Players: 1-4, Online Multiplayer 2-6
Platforms: Xbox 360, PlayStation 3, Vita, Wii
Price: $59.99
For full list of QB ratings and all Madden info, check out EA Sports Official Madden page.
No. 3: Andrew Luck—Indianapolis Colts
Rating: 84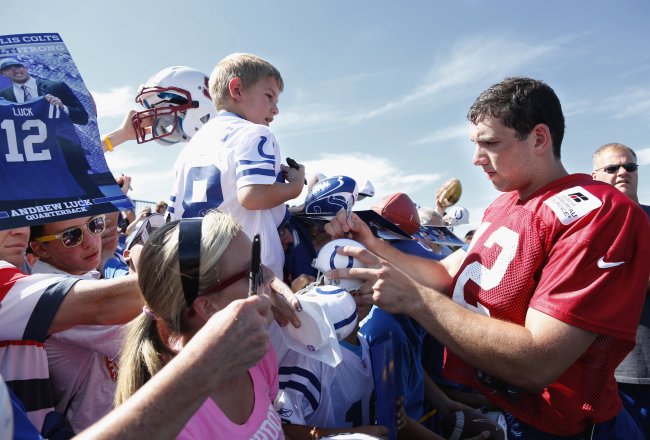 Joe Robbins/Getty Images
Not only is Andrew Luck already the slated starter for the Indianapolis Colts heading into the 2012 season, he is one of the most heralded prospects in NFL history.
With all that said, the rating of 84 doesn't reflect that. That puts him in the same category as NFL players such as Alex Smith, Carson Palmer and Matt Hasselbeck.
No offense to those other players, but even on a terrible Colts team, Luck will put up bigger numbers than anyone rated at the same level. When Madden 14 rolls around, there is little doubt that Luck will be rated as an 88 or higher.
No. 2: Ryan Fitzpatrick—Buffalo Bills
Rating: 82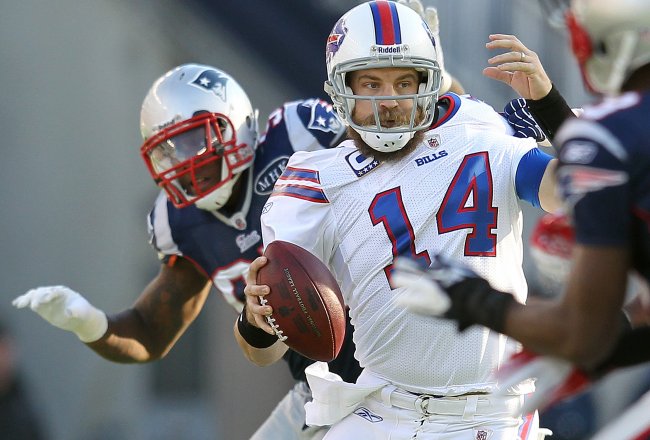 Jim Rogash/Getty Images
For the Buffalo Bills fans that are always feeling slighted by the NFL, another reason for gripe will be star quarterback Ryan Fitzpatrick's rating of 82 for this year.
With 3,832 yards passing and 24 touchdowns, Fitzpatrick deserves to be higher on the list than stars around him like Matt Cassel, Kyle Orton or Mark Sanchez.
As the Bills start the season, you can expect Fitzpatrick's rating to climb as his team begins to climb in the standings. With a better year in store for Buffalo, his 82 rating is just temporary.
No. 1: Michael Vick—Philadelphia Eagles
Rating: 89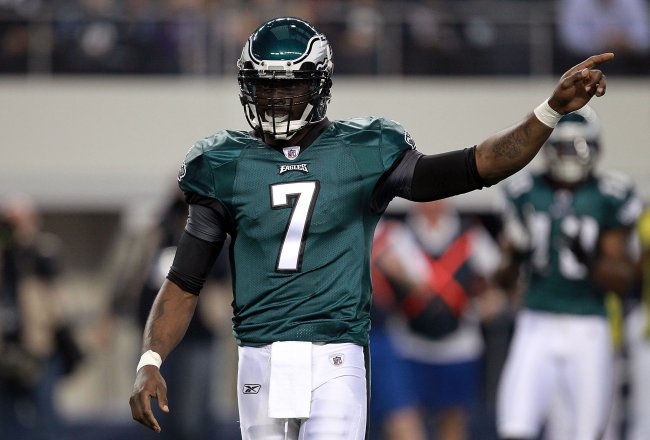 Ronald Martinez/Getty Images
Despite his Philadelphia Eagles missing the playoffs last year, Michael Vick is still one of the best quarterbacks in the league and deserves to be ranked a bit higher than 10th-best overall with a ranking of 89.
With 3,303 yards passing and 589 yards rushing to go along with his 19 touchdowns in parts of just 13 games, Vick has proven that he is as talented as they come; he just needs to stay healthy.
One could make an argument that Vick is much better than Tony Romo, and possibly even better than Matthew Stafford, but there is no question that the Eagles QB deserves to be a 90 or better this season.
Check back for more on the National Football League as it comes, and don't miss Bleacher Report's NFL page to get your fill of all things football.
This article is
What is the duplicate article?
Why is this article offensive?
Where is this article plagiarized from?
Why is this article poorly edited?