WWE Raw: Is the New Social Media Push Too Much or Just Enough to Be Tolerable?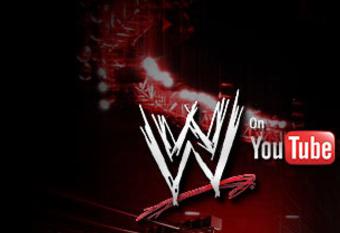 photo from wwe.com

Tweet! Tout! Go to WWE.com! Visit the official YouTube channel!
During Raw, viewers are bombarded with these various social-media-related reminders and suggestions and urged to actively participate and be interactive at every possible opportunity.
WWE want us to do everything while their flagship show is airing, except, it seems, watch the actual show (considering the shoddy state of the product recently, this may not be too bad of an idea).
Has this campaign become intolerable, as some fans claim? Or are WWE simply being savvy and attempting to capitalize on emerging media?
As Raw expands to three hours—meaning WWE will have even more time to push Twitter, Tout, YouTube, etc.—this is something we should surely be asking ourselves.
In certain respects, it almost certainly has become a nuisance: Not only do the frequent mentions of Twitter and "Trending Worldwide" add nothing to the product, they have also, in a few instances, detracted from it.
For the most notable example of this, we can point to The Rock/John Cena program earlier this year, in which "The Great One" seemed more preoccupied with getting things trending than he did with promoting their actual WrestleMania match.
It's difficult to see what the company are getting out of Twitter. Sure, WWE have gotten a ton of stuff trending (your average Monday night will often see several wrestling-related things trending), which should, theoretically, help promote the product to a wider audience.
However, no benefits from this are readily apparent: Ratings and buyrates have remained roughly the same, and the product doesn't seem any more popular.
That's not to see this entire endeavour is useless.
For one thing, WWE own a large share of Tout, which has been heavily promoted on WWE television over the last few months.
Having spent a reported $5 million on investing in the fledgling social-media network, it is in their best interests that it succeed. If Tout blows up huge like Twitter or Facebook did, the company will be set to reap huge financial rewards.
The various Tout clips shown during Raw (the company encourages viewers to record their thoughts and send in the videos with a handful making the air) are also fairly inoffensive.
At 15 seconds each they are hardly going to take over the show, and WWE usually pick decent, intelligent-sounding viewer videos to air rather than any unintentionally hilarious ones. The Tout clips may not be a highlight, but they're hardly a detriment either.
The YouTube promotion is smart business too. WWE recently signed a major deal regarding YouTube content, which pays them roughly one million dollars a year, thus making it astute that they promote their new, revamped channel on television and attempt to make it even more popular than it already is.
Of course, while the recent social-media push may be rooted in common sense, it has still become overbearing and annoying. What if someone wants to just—GASP!—watch Raw for a few hours and not Tweet/Like/Upload something or send in his or her thoughts?
The new, ultra-social-media-friendly product might turn them off. Who knows? They may end up changing the channel to something like Mike & Molly or The Real Housewives of New York City. You know something that doesn't constantly annoy you with mentions of Twitter and Tout.
Or what about people who probably do tweet the occasional thing when the flagship show is airing, but certainly aren't doing it every other minute? They, too, will be alienated.
This is something management should act on. Perhaps Michael Cole and Jerry Lawler can be instructed to be more subtle and casual about promoting Twitter, Tout, YouTube, etc. on commentary.
Or, perhaps, WWE can drop all the Twitter stuff and focus more on Tout and YouTube which, as noted, they at least have a vested financial interest in. It's very possible the the real issue here is that the promotion are trying to push three or four different things when they should only be pushing one or two.
But regardless of what they do, let's hope they choose to act soon. The rise of social media could be a huge benefit to WWE, but by plastering it all over the show and featuring it so strongly, it's fast becoming a major hindrance.
This article is
What is the duplicate article?
Why is this article offensive?
Where is this article plagiarized from?
Why is this article poorly edited?