The Most Famous WAGs of All Time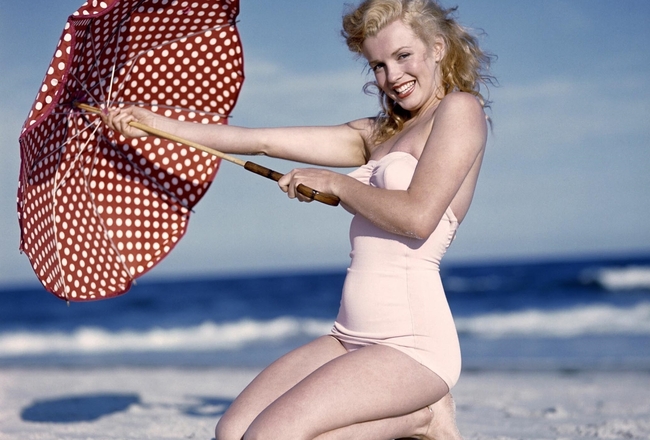 Sunday, August 5 marked the 50th anniversary of Marilyn Monroe's death, and her legacy as a timeless beauty, talented but troubled actress and, yes, WAG continues to have an impact on pop culture.
Monroe truly represented a shift in our society; she bucked tradition and lived a life that burned fast and brightly. Her marriage to Joe DiMaggio was huge news and brought together culture, politics and sports in a way that we're very familiar with today, but which was fresh and unfamiliar during a rapidly changing American era.
So, in honor of her legacy and influence on how fans and media alike gravitate toward stories about love between famous, and sometimes infamous, beautiful women and the pro athletes they love, I've compiled a list of the hottest WAGS.
And...yes...Norma Jean is on it.
20. Brooke Shields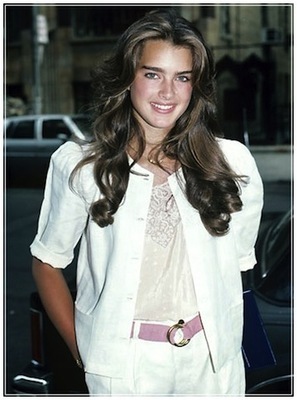 Image via beautifulpics.org
Child model-turned-actress Brooke Shields attracted plenty of men who were eager to get between her and her Calvins, including: Woody Harrelson, Matt Dillon, John Kennedy Jr., Prince Albert of Monaco and Michael Jackson.
Shields finally settled down for a spell with tennis great Andre Agassi. They were together from 1993-99.
19. Misty May-Treanor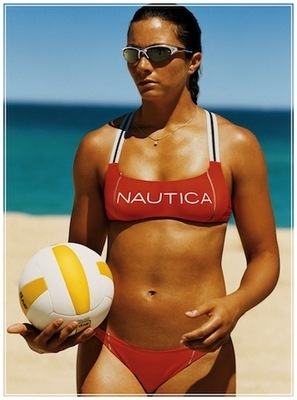 Image via nysportsjournalism.com
Misty May-Treanor may very well be the best female beach volleyball player of all time. Combined with her two-time gold medal winning partner Kerri Walsh, there's absolutely no question.
Misty is married to Dodgers catcher Matt Treanor and, especially during an Olympic year, is one of the most famous WAGs in sports.
18. Naomi Campbell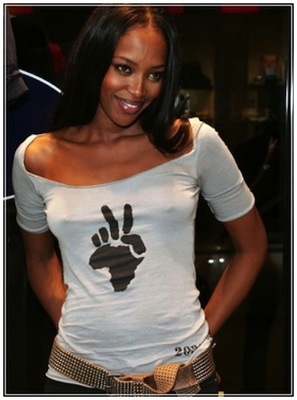 Image via popcrunch
Supermodel Naomi Campbell was one of the most successful models of the 1990s and still continues to work around the world today.
Campbell did manage to take some time out from her busy phone throwing schedule to date Mike Tyson in 1997.
17. Alyssa Milano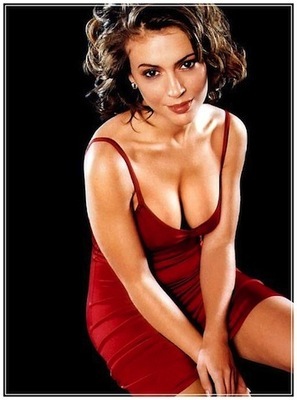 Image via highwallpapers.net
Alyssa Milano has quite the dating resume, stretching all the way beck to the mid '80s. Milano has dated a number of actors, including: Kirk Cameron, Eric Dane, Justin Timberlake and the late Corey Haim.
But she's most noted for dating athletes—Carl Pavano, Barry Zito and Bradley Penny all were linked to Milano before she met her current husband.
16. Carrie Underwood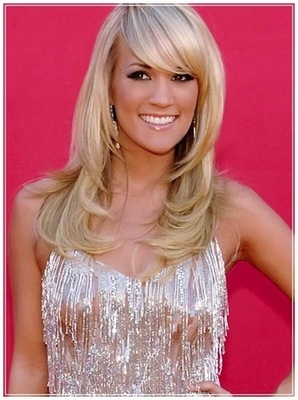 Image via carrieunderwood.blogspot.com
Country crooner Carrie Underwood is the most successful winner of FOX's longtime ratings winner American Idol, at least in terms of album sales.
Underwood has an ear for music and an eye for the jocks, having dated Cowboys quarterback Tony Romo and married Predators star Mike Fisher.
15. Cheryl Cole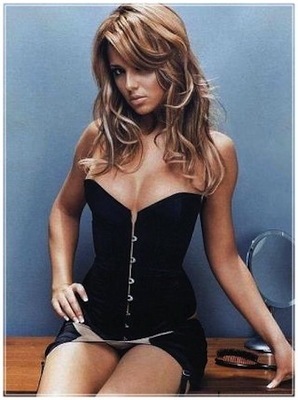 Image via katiepriceuk.com
Cheryl Cole became famous as Cheryl Tweedy, one of the members of extremely successful UK pop singing group Girls Aloud. Around the same time her career was peaking, she met and eventually married footballer Ashley Cole.
Unfortunately, she became even more famous for getting cheated on by her dog of a husband.
14. Mariah Carey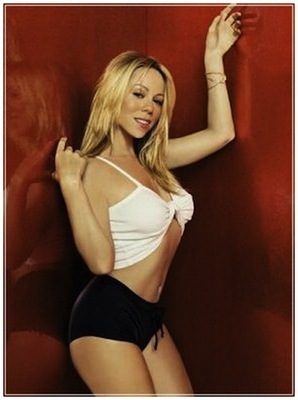 Image via themariahcarey.com
Mariah Carey may have settled down with America's Got Talent host Nick Cannon, but she test drove all the cars in the garage before settling.
In addition to Yankees legend Derek Jeter and future Hall of Fame Patriots quarterback Tom Brady, Carey also dated male model Marcus Schekenberg, actor Leonardo DiCaprio and was linked with rapper Eminem from 2001-06.
13. Mia Hamm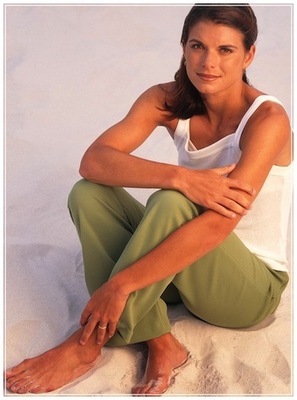 Image via BrianSmith
Mia Hamm is one of the greatest female athletes in history and has scored more international soccer goals than any other player—male or female.
Hamm is married to former Major League shortstop Nomar Garciaparra.
12. Elin Nordegren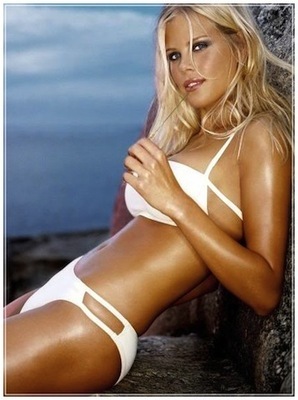 Image via zimbio
Marrying golf legend Tiger Woods in 2004 instantly made Swedish beauty Elin Nordegren one of the most famous WAGs on the planet. But it was her divorce that really raise Nordgren's profile.
Tiger's infidelities became one of the biggest sports stories of 2009, and their subsequent divorce became one of the biggest of 2010.
11. Rihanna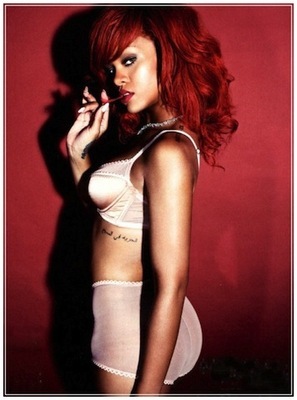 Image via Esquire
Rihanna is one of the hottest singers out there right now and she definitely knows how to keep things interesting in her private life. She's been linked to the Dodgers' Matt Kemp and was rumored to have dated the Heat's Rashard Lewis.
Rihanna has also dated actor Shia LaBeouf, Blink 182's Travis Barker, and there's, of course, her icky relationship with Chris Brown.
10. Kim Kardashian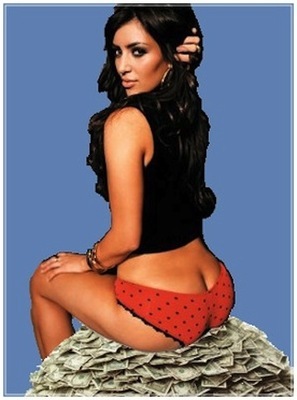 Kim Kardashian's dating resume is too long and sordid to even get into because we'd probably get herpes just running the list in our heads.
But we all know she has a thing for jocks; Miles Austin, Reggie Bush, Cristiano Ronaldo and poor Kris Humphries have all exposed themselves to VD just to get a look at that famous caboose.
9. Scarlett Johansson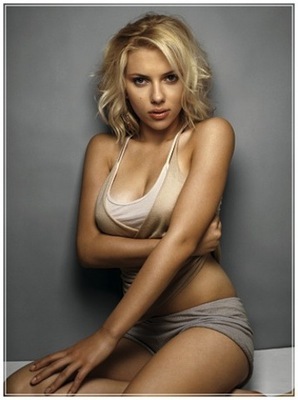 Image via Vogue
There has never been any actual confirmation that actress Scarlett Johansson and Derek Jeter dated for any substantial amount of time, but most people seem to accept this as fact—and so shall I.
8. Tyra Banks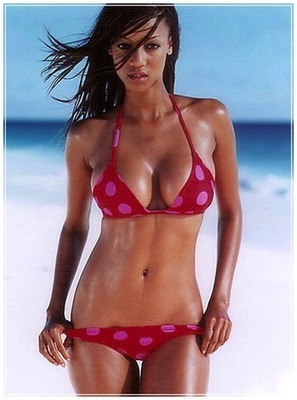 Image via SI
Supermodel Tyra Banks is apparently not the settling down type, but she's kept pretty busy in her social life over the years.
Tyra was involved with (now retired) basketball player Chris Webber from 2001-04. She was also rumored to have dated Hall of Fame hockey player Mark Messier and baller-turned-actor Rick Fox.
7. Adriana Lima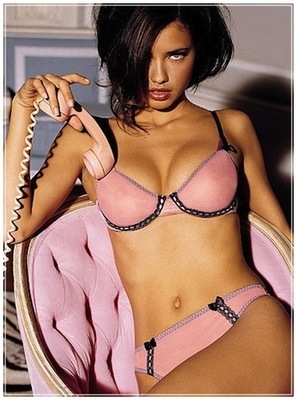 Image via Victoria's Secret
Over the last decade, Victoria's Secret model Adriana Lima has been one of the most successful and desired models in the world—which is why she surprised almost everyone when she settled down with Serbian basketball player Marko Jaric.
Lima is currently pregnant with the couple's second child.
6. Halle Berry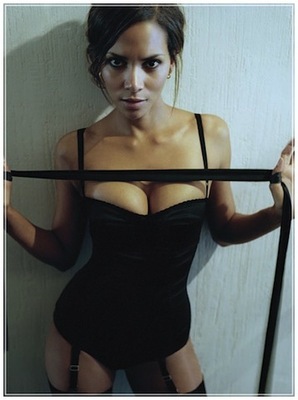 Image via Esquire.com
When Halle Berry married to major league outfielder David Justice in the early '90s, she was a beauty-queen-turned relatively unknown actress. Berry's career skyrocketed around 1997, the same year hear divorce from Justice was finalized.
5. Raquel Welch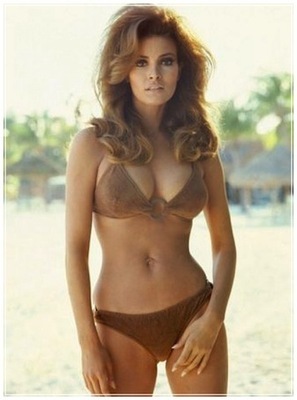 Image via dailycaller.com
Legendary actress Raquel Welch dated some of the biggest stars of a generation, including: Warren Beatty, Sean Connery, Steve McQueen and Elvis Presley. Welch also briefly dated the original superstar, super-stud quarterback "Broadway" Joe Namath.
4. Victoria Beckham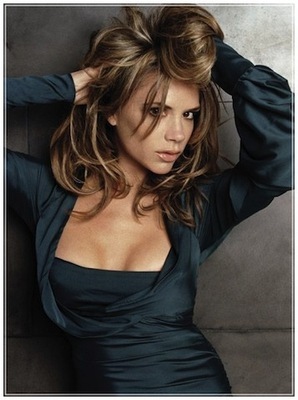 Image via welovestyles.com
When Victoria "Posh Spice" Adams hooked up with soccer superstar David Beckham in 1997, the couple became an instant global sensation.
The Spice Girls were one of the most popular singing groups in the world and David Beckham an international superstar—their star power was off the charts.
3. Gisele Bunchen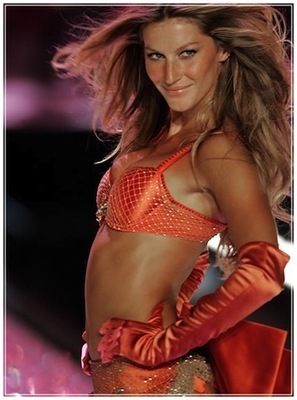 Image via icydk.com
There aren't many women in the world that Patriots quarterback Tom Brady could have landed who would outshine him in every country in the world.
Supermodel Gisele Bundchen, on pace to become the world's first billionaire model, is definitely one of them.
2. Madonna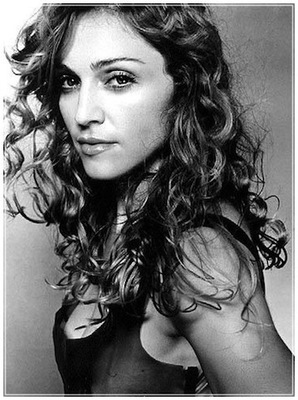 Image via thaindian.com
Madonna has her fair share of relationships over the years. In fact, she's had a lot of people's fair share.
The Material Girl's most notable sports romances were with (then) Bulls bad boy Dennis Rodman in 1994 and Yankees slugger Alex Rodriguez in 2008.
1. Marilyn Monroe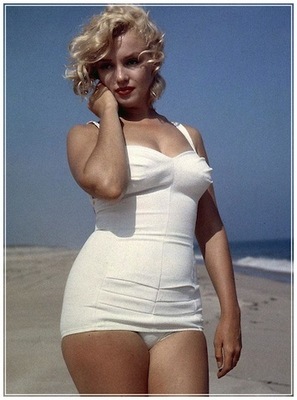 Image via commeaucinema.com
Even 50 years after her death, actress Marilyn Monroe remains one of the most famous and iconic figures in entertainment.
Her tumultuous relationship with Yankees legend Joe DiMaggio has long been one of the most fascinating romances in sports history.
Keep Reading