2012 Summer Olympics: Most Surprising Nations so Far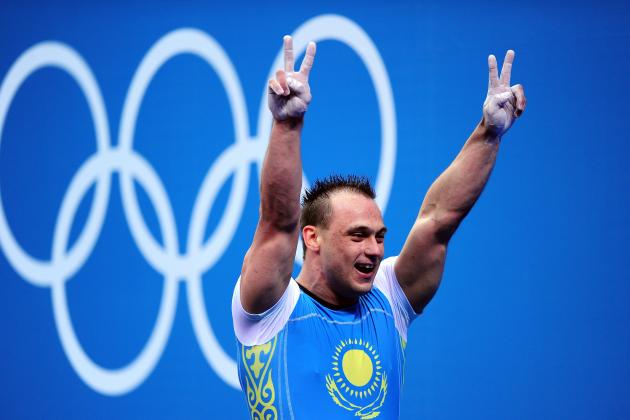 Mike Hewitt/Getty Images

The Olympic Games are a great time to witness countries coming out of nowhere to achieve Olympic stardom.
These Olympics are no exception. Countries such as Hungary, Kazakhstan and Denmark are just a few of the countries that have surprised during the 2012 London Games.
Seeing countries such as these win Olympic gold is just another reason that tuning in every four years is quite the spectacle.
Here are the five countries that have surprised all in these Olympics.
Begin Slideshow

»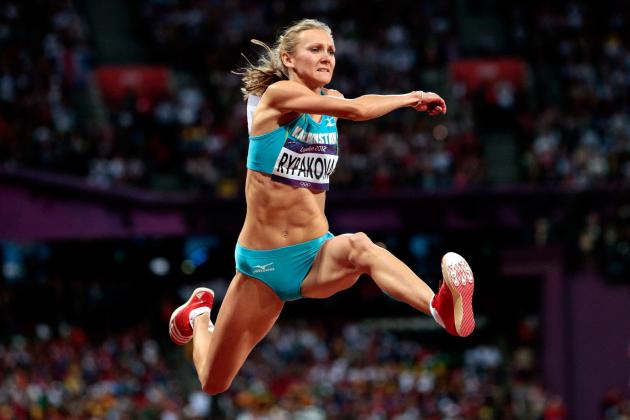 Adam Pretty/Getty Images

Medal Count: 6 Gold, 0 Silver, 0 Bronze
One of the smaller countries that has seemingly put themselves on the map is Kazakhstan.
They are currently tied for sixth-most gold medals at the 2012 London Olympics and have more gold medals than two of the top five countries in overall medal count.
Although they have not accumulated any medals other than gold, it is impressive that a country of their size can excel in sports to a point where they win only the gold medal in competitions in which they participate.
They have won three gold medals in women's weight lifting and one in men's weight lifting, seemingly dominating the sport. The other golds have come in men's cycling road race and women's triple jump.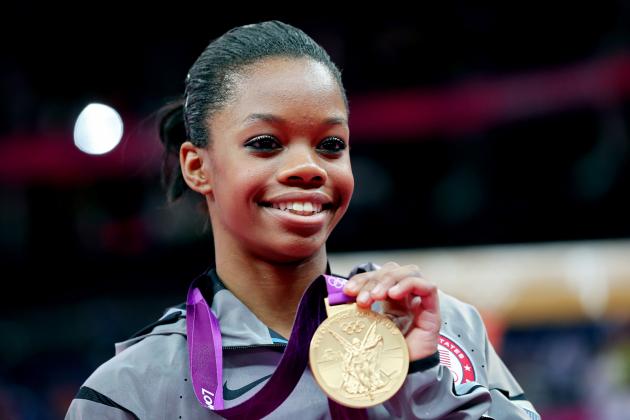 Ronald Martinez/Getty Images

Okay, they aren't a surprise when it comes to winning medals in women's gymnastics, but in the fashion they've won and the countries they've beaten, they have surprised many.
Gabby Douglas has won the hearts of everyone by winning the gold medal in the all-around event, edging out Russia's Viktoria Komova by the slimmest of margins.
Douglas and the United States women's gymnastics squad are very strong and quite possibly the deepest in the Olympics, but Russia was the favorite to win the all-around.
Russia is the favorite to win many women's gymnastics events led by Komova, but the U.S. went in and stole one from the Russians. Gabby Douglas put on the performance of a life time, and her teammate Jordan Wieber has impressed as well. This team has won the hearts of Americans, and they have become instant heroes.
Jamie Squire/Getty Images

Medal Count: 4 Gold, 1 Silver, 3 Bronze
When you think of Hungary, athletic competition doesn't usually come to mind.
This small country, with a population of less than 10 million, has surprised many by winning four gold medals in the 2012 London Games.
Although the medals they have won have come in events that aren't necessarily popular, the fact that they have won a good number is a testament to how exciting the Olympics can be. To see countries such as this win gold in these lesser-known events such as men's pommel horse, men's individual sabre competition and men's hammer throw, shows that any country can compete to win.
They are a reason why the Olympics are so unpredictable and heartwarming.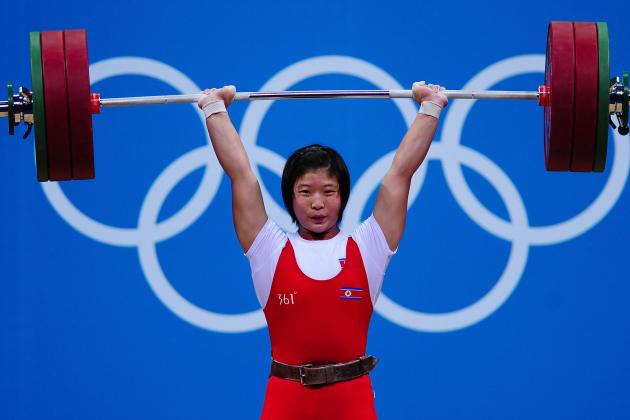 Laurence Griffiths/Getty Images

North Korea is one of the strongest countries in the world.
Wait, what?
It's true: The North Korean weight lifting teams have dominated the 2012 London Olympics.
Kazakhstan and North Korea are doing most of their damage in the weight lifting portion of these Games. Om Yun-Chol, Rim Jong Sim, Ryang Chun-Hwa and Kim Un-Guk have all won medals in this event, with Om, Rim and Kim all winning gold.
This country is not necessarily known for their athletic prowess, but after these Olympic Games, countries are going to start taking notice.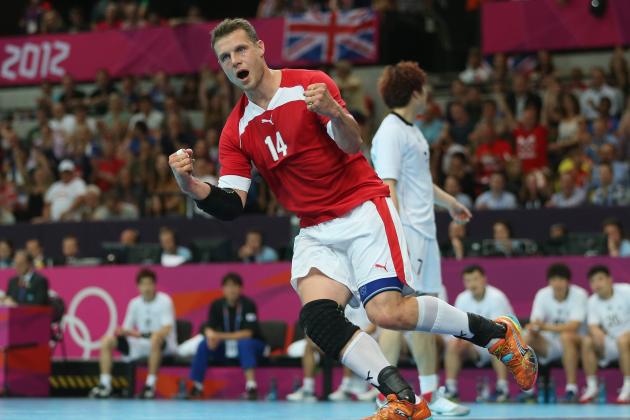 Jeff Gross/Getty Images

Medal Count: 2 Gold, 4 Silver, 2 Bronze
One of the smallest countries to be among the top gold medal and overall medal winners, Denmark has proved themselves worthy of respect.
They are a small country, and with eight medals overall, they are good for 12th-most medals in these Games and 10th-most gold medals.
In the last Olympic Games held in Beijing, the Danish teams accumulated just seven total medals. They have already eclipsed that mark, and the 2012 Olympics aren't nearly finished.
They have won medals in badminton, cycling, rowing, sailing and shooting, catapulting them into Olympic medal-surprise status.