5 NBA Players Who Could Be First-Time All-Stars in 2013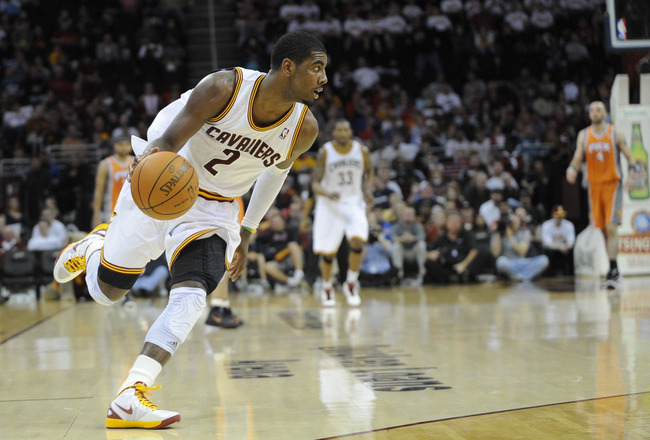 David Richard-US PRESSWIRE
NBA All-Stars come and go each and every season, and these five players are going to be playing in Houston for their first chance at the real All-Star festivities during the 2012-2013 season.
All of them are young, and all of them are on the fast track towards the elite tier of NBA players at their respective positions.
Some have been snubbed in the past, while others haven't been on the scene long enough to have been snubbed.
Read on to find out who they are.
Eric Gordon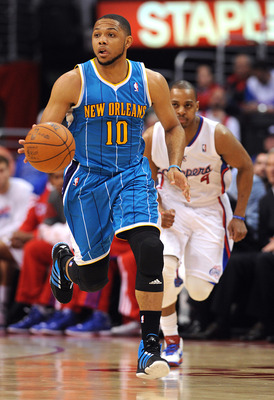 Jayne Kamin-Oncea-US PRESSWIRE
Team: New Orleans Hornets
Position: SG
Age: 23
2011-2012 Per-Game Stats: 20.6 points, 2.8 rebounds, 3.4 assists, 0.4 blocks, 1.4 steals
If Eric Gordon could have stayed healthy for his first season with the New Orleans Hornets, he may have already been on an All-Star team and no longer eligible for this list.
However, the pesky little injury imp sidelined him for the majority of his 2011-2012 campaign, and Gordon will be looking to pick up where he left off during this upcoming season.
Gordon is one of the most promising young shooting guards in a shooting guard-starved leave. He can score in a variety of ways—jumpers, drives, cuts, etc.—and plays the glamorous game necessary to earn the votes.
Kyrie Irving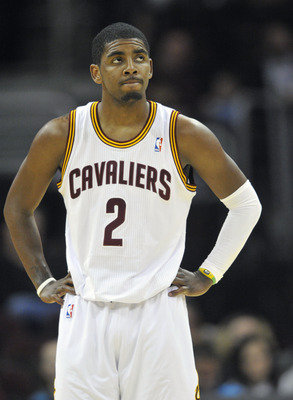 David Richard-US PRESSWIRE
Team: Cleveland Cavaliers
Position: PG
Age: 20
2011-2012 Per-Game Stats: 18.5 points, 3.7 rebounds, 5.4 assists, 0.4 blocks, 1.1 steals

Kyrie Irving had one of the best rookie seasons in recent memory and is already one of the NBA's elite point guards.
Not many players bring his combination of scoring and facilitating skills to the table, especially when paired with a confidence that seems beyond his years.
Irving isn't even 21 yet, but he's already on pace to become one of the best players in the NBA, regardless of position.
Most importantly, he knows it and is willing to both act and play like it.
Ty Lawson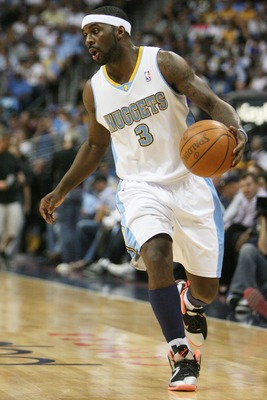 Chris Humphreys-US PRESSWIRE
Team: Denver Nuggets
Position: PG
Age: 24
2011-2012 Per-Game Stats: 16.4 points, 3.7 rebounds, 6.6 assists, 0.1 blocks, 1.3 steals
Ty Lawson had a fantastic season for the Denver Nuggets and then gained the national attention with a sensational series against the Los Angeles Lakers, even if he couldn't avoid a seven-game loss to Kobe Bryant and the purple and gold-clad favorites.
With blazing speed that allows him to carry his diminutive frame up and down the court faster than nearly anyone in the NBA, Lawson is a popular breakout pick for next season.
He'll never appear on one of my breakout lists, though, because he already did that.
Greg Monroe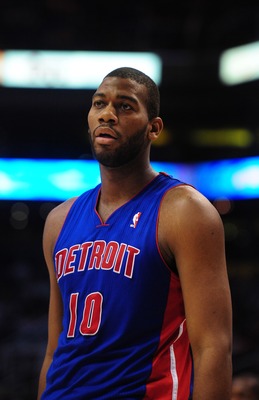 Mark J. Rebilas-US PRESSWIRE
Team: Detroit Pistons
Position: PF/C
Age: 22
2011-2012 Per-Game Stats: 15.4 points, 9.7 rebounds, 2.3 assists, 0.7 blocks, 1.3 steals
Greg Monroe's versatility as a center is staggering.
He may never be an elite defender or athlete and isn't going to block many shots, but he's a smart player who does all the little things well.
Monroe improved as a defender during his second season in the league, but he's going to have to get better on that end of the court after allowing opposing centers to post a 19.3 PER against him, according to 82games.com.
Then again, his offensive production still outpaced his defenders. Monroe is a creative player on the blocks and is working to extend his range outside of the paint so he can avoid getting his shots blocked with the same frequency as early in his career.
What's most impressive though is his passing. Monroe may already be the best passing center in basketball, and he's only 22.
Josh Smith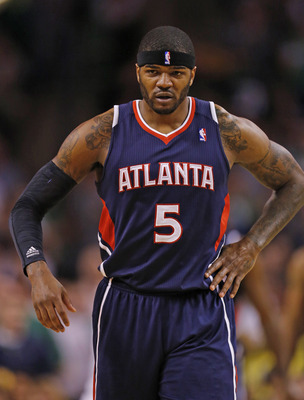 Greg M. Cooper-US PRESSWIRE
Team: Atlanta Hawks
Position: PF
Age: 26
2011-2012 Per-Game Stats: 18.8 points, 9.6 rebounds, 3.9 assists, 1.7 blocks, 1.4 steals
Josh Smith seems to be an All-Star snub every year, and last year was an especially egregious exclusion after he carried the Atlanta Hawks in Al Horford's absence.
One of the most versatile players in the game, Smoove is a defensive stud with an improving offensive game. He's one of the best shot-blockers in the NBA—especially as a combo forward—and he can lock down plenty of elite offensive players when he puts his mind to it.
Mental concentration has always been Smith's biggest problem, as evidenced by his infuriating tendency to launch deep perimeter jumpers instead of putting his athleticism to work.
Smith continues to get better and better on both ends of the court and needs to be snubbed no longer.
Keep Reading