Power Ranking the Men's Olympic Football Kits
Image courtesy of prodirectsoccer.com
What's the one good thing about buying your national team's replica kit?
The fact it's likely to stay the same for longer than your club team!
Over the years, we've seen some brutal international football kits as well as some pretty classy ones.
Let's rank the 16 men's football kits from the 2012 Olympics.
16. Team GB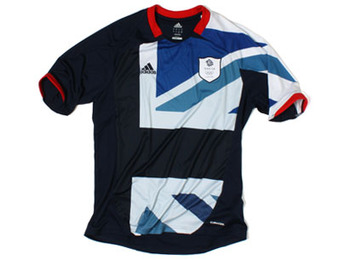 Image courtesy of lovellsoccer.co.uk
This is definitely the worst kit in my opinion.
It looks terrible and as if the designers didn't finish what they started.
15. Honduras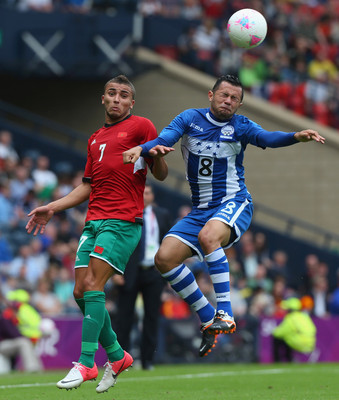 Image courtesy of maofootball.wordpress.com
Apart from the fact that, in the picture, Honduras midfielder Alfredo Meija looks like he's having some gastric problems, the strip doesn't help.
There are just too many stars and stripes in this combo for me.
14. Uruguay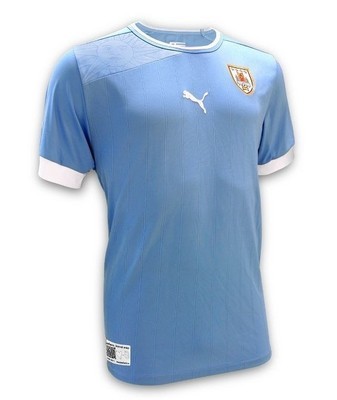 Image courtesy of bleacherreport.com
It's a traditional football top, which is a good thing.
However, it looks more like a top that the players would wear in training instead of in a match.
13. Egypt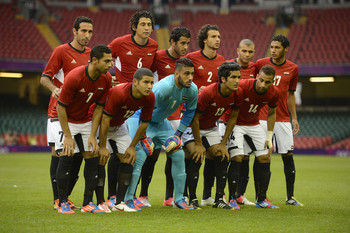 Image courtesy of maofootball.wordpress.com
This is the best picture I could find of the Egyptian Olympic kit.
It looks OK, it's just not better than any of the others on show.
12. UAE (United Arab Emirates)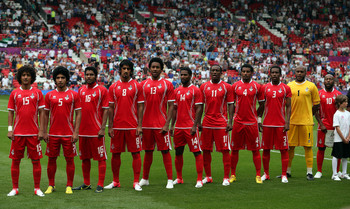 Image courtesy of maofootball.wordpress.com
I'm not going to ramble on about the UAE team or squad, because I don't know enough about their history.
It's true that their strip does stand out a little more than some others, but it's too similar to the Egyptian strip to be higher on this list.
11. Belarus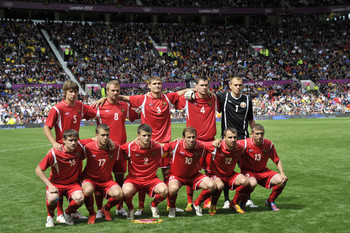 Image courtesy of maosfootball.wordpress.com
The Belarus strip isn't much different from the Egyptian one, so I can't say who copied whom!
Like I said about the Uruguayan effort, it's traditional, but it looks like something you'd wear in training, not in a competitive match.
10. Morocco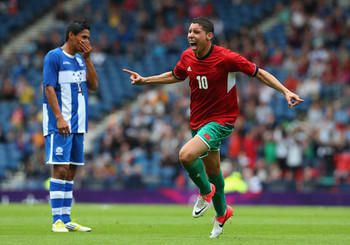 Image courtesy of maofootball.wordpress.com
It looks like Moroccan midfielder Abdelaziz Barrada is delirious with his strip.
I mean come on, the colour of the shorts and socks match!
The only reason the Moroccan strip is above the Egyptian and Belarusian efforts is because I saw this one first.
9. New Zealand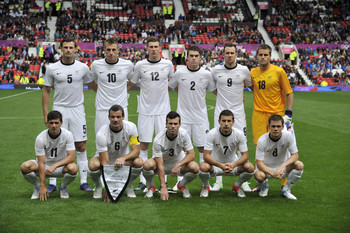 Image courtesy of maofootball.wordpress.com
Next up, we've got the current New Zealand kit.
It's fine for what it is, but it just doesn't stand out enough to be higher on the list.
8. Gabon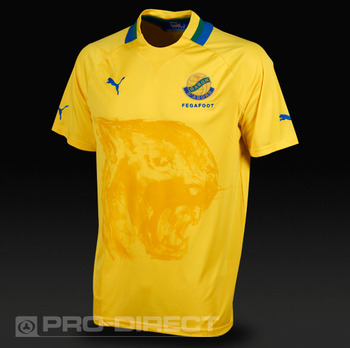 Image courtesy of prodirectsoccer.com
I'm a huge fan of the way that Brazil plays football and their old-school kits.
When I saw the latest Gabon kit, it reminded me of a Brazilian top from days gone by.
That's a win in my book.
The different pattern across the chest makes it stand out, so it's not just a standard kit.
7. South Korea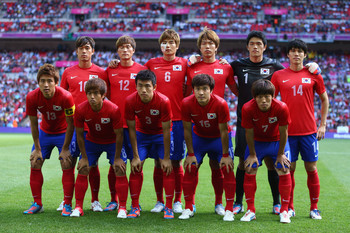 Image courtesy of maofootball.wordpress.com
It's difficult to narrow down why I've chosen the South Korean kit at No. 7.
Although it's not a stand-out kit in any way, I'm drawn to it.
It could be worse. I could've made the same mistake as my fellow Scotsmen up at Hampden last week, when they confused the Korean nations.
That wouldn't have been good.
6. Senegal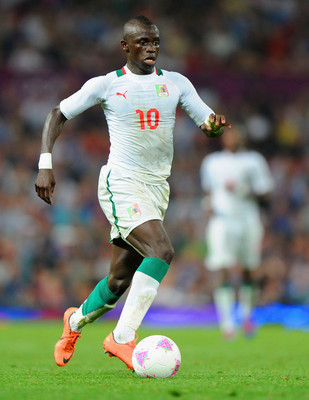 Image courtesy of maofootball.wordpress.com
The Senegal kit just misses out on the top five.
It's a unique kit and it stands out from nine other countries, but there are five better kits that I've chosen ahead of it.
5. Brazil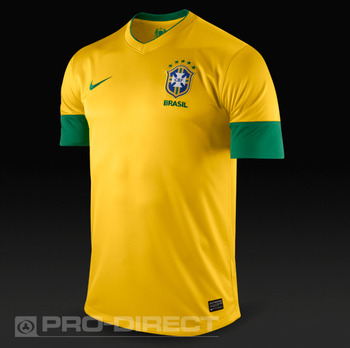 Image courtesy of prodirectsoccer.com
I mentioned earlier that I'm a huge Brazil fan.
Their current kit isn't flashy, it isn't the best strip on show this summer, but it's different from the ones they've worn recently.
The longer hems on the sleeves make it look like a vintage top, so that's why this kicks off the top five.
4. Spain
Image courtesy of maofootball.wordpress.com
Clearly this isn't the standard red and yellow Spanish kit.
I've chosen their change kit because it's unique and there isn't another one like it in the competition.
This effort is ten times better than the Team GB kit because it shows you can do something out of the ordinary without making it look like a mess.
The diagonal strip with a varying colour is a nice touch too.
3. Japan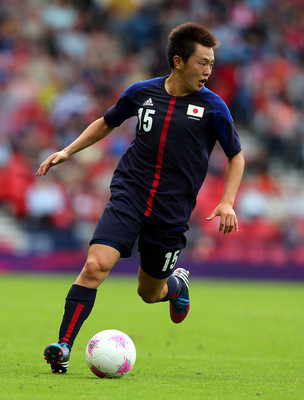 Image courtesy of maofootball.wordpress.com
Picking up the bronze medal (see what I did there!) is the Japanese kit.
It's a bit like the South Korean kit in that I don't know why it stands out to me, it just does.
Probably because it's adding something a little bit different to a traditional kit.
2. Switzerland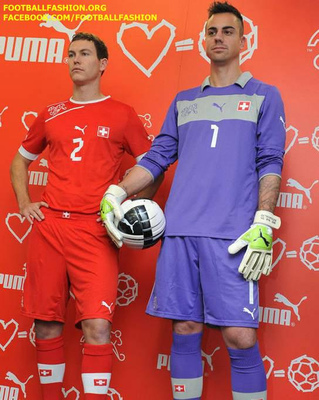 Image courtesy of footballfashion.org
The Swiss kit is a brilliant example of how to change things up.
It's not far off being a traditional kit, but just adding a little pattern at the shoulder makes it stand out from almost every other kit on this list.
Apart from one...
1. Mexico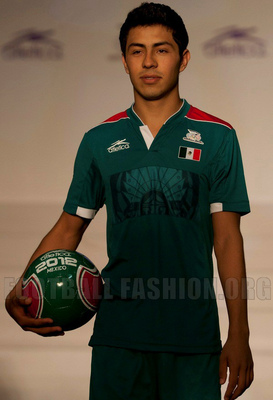 In my opinion, the best men's football kit at the 2012 Olympics is the Mexican strip.
It combines everything you need to make a classic football top.
The colours of the country, the flag, simplicity and something subtle to stand out.
The image across the chest rounds it off perfectly and there's no better kit out there than this one.
Keep Reading