NBA Predictions: 5 Central Division Players Ready to Break Out in 2012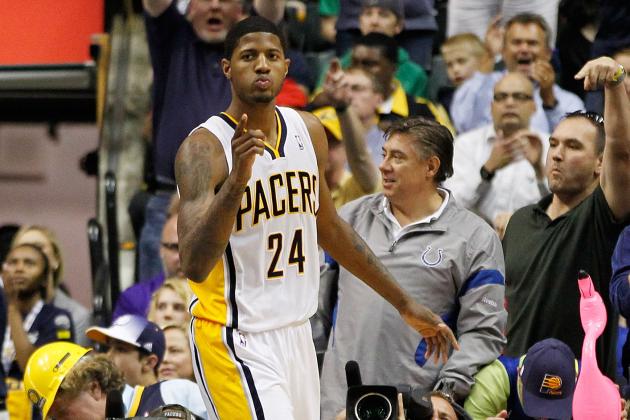 Gregory Shamus/Getty Images

There's a lot going on in the sports world right now. The Olympics are in full swing, pennant races are heating up in the MLB and the NFL has just kicked off preseason play. It's a lot to discuss.
But let's be honest: All anyone really wants to talk about is the NBA.
The hustle and bustle of free agency is just about over, and teams are settling in with the rosters that they have. It's that magical time of year when fans get to look at their team's roster and talk themselves into the idea that Player X will finally reach his potential.
Unfortunately, this doesn't happen near as often as fans would like. But every year a few players seem to distinguish themselves from the rest and do just that. Keeping that in mind, here are a few Central Division players who seem poised to break out in the 2012-2013 season.
Begin Slideshow

»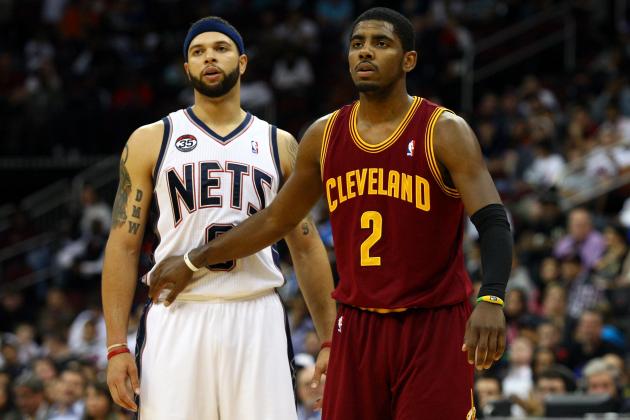 Chris Chambers/Getty Images

It may seem strange to say that the reigning Rookie of the Year is poised to break out, but in Kyrie Irving's case it's simply the truth. "Uncle Drew" had a magical rookie season, ringing up over 18 points and five assists per game and giving Cleveland a reason to start watching basketball again.
This year, Irving seems ready to make the jump from top-10 point guard to top-10 player. Last season, Irving had to do basically everything for a team that went 19-63 the year before. However, playing alongside new draft picks Tyler Zeller and Dion Waiters may change all of that.
Zeller's ability to run the floor and score in the post should take some pressure off of Irving offensively, whereas Waiters' great athleticism and relentless defensive pressure will allow Irving to conserve his energy on defense. Waiters' solid ball-handling skills also open up intriguing opportunities for Irving to play off the ball as both a cutter and a spot-up shooter.
Irving absolutely tore it up on the U.S. Select Team this summer, doing this, this and this.
You can expect to see a lot more plays like that this year.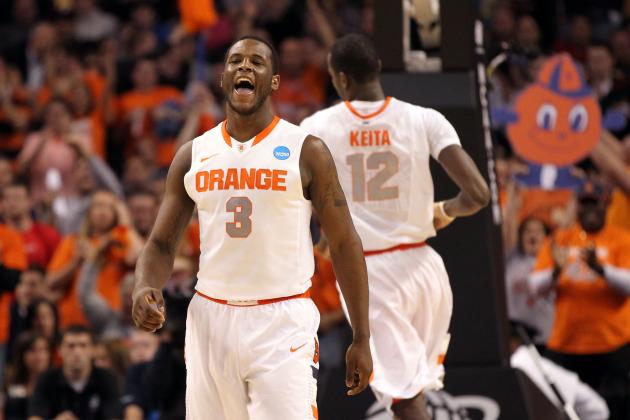 Jim Rogash/Getty Images

It doesn't feel right to put a rookie on a list of breakout players, but Dion Waiters is just too intriguing and too talented not to break some rules.
The Cavaliers shocked a lot of people by taking Waiters, who wasn't even a starter for Syracuse, with the No. 4 overall pick in the 2012 draft. Though an incredible athlete and a tenacious defender, Waiters has a lot of questions to answer concerning his offense, particularly his subpar jump shot.
These are valid concerns, but with opposing defenses concentrating on star point guard Kyrie Irving, Waiters should have a huge impact on this young Cavaliers team. The Cavs are in no hurry to win now and appear willing to hand the keys over to Irving and Waiters. This kind of freedom will lead to some mistakes, but with patience, Waiters is capable of having a huge season.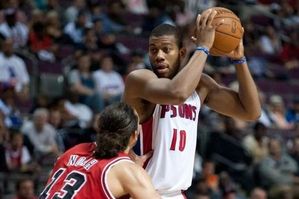 Despite the lack of attention he receives from the national media, Greg Monroe's play has been stellar since he first arrived in Detroit. Though not a superb athlete, Monroe is a very capable scorer who can also crash the glass (15.4 points and 3.6 offensive rebounds per game).
The problem is that for the past two years, he's been playing out of position. Instead of his more natural power-forward spot, Monroe has been forced to play center for the undersized Pistons. If his numbers look good now, just imagine what they would look like if he were banging against other forwards instead of centers.
Luckily for Monroe, the Pistons gambled with this year's draft choice, taking Connecticut center Andre Drummond with the No. 9 pick. Drummond is raw, but he has the size and athleticism to play center.
A move like this would let Monroe absolutely feast on smaller forwards on the offensive end, particularly on the boards. Combine a position change with his always-improving game, and he's a definite breakout candidate.
The only real concern is that Drummond is too raw to play many minutes at the NBA level right now. This may prove to be true, but if Drummond manages to stay on the court, Monroe will be an absolute force this year.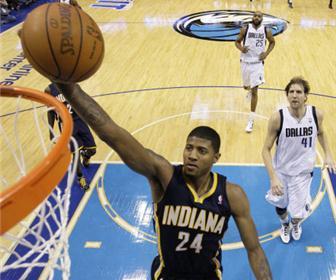 Paul George has looked to be on the verge of making "the leap" numerous times, always to fall just a bit short. The 22-year-old guard is already a solid all-around player and has teased the Pacers with flashes of brilliance. The problem is that George tends to play within the system and defer to his teammates rather than look for his own offense.
That could all change this year, as Pacers coach Frank Vogel seems set on having George as his go-to guy.
Vogel recently told Pacers.com's Conrad Brunner that he wanted to feature George in the offense, saying, "It's not a matter of trying to go inside or trying to go to Danny (Granger), it's who's the most productive. And I want him to become the most productive player on the team and when that happens we'll feature him more."
George clearly has a pass from his coaches to be more aggressive. All that's left is for him to use it.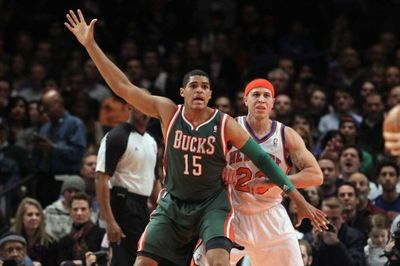 Tobias Harris is probably the biggest wild card of all the players I've listed. The second-year forward has all the tools to be a good player, but wasn't able to stay on the court last year, averaging just over 11 minutes a game.
Things look to be no easier this year. Milwaukee has a glut of players at Harris' position, including Ekpe Udoh, Drew Gooden, first-round pick John Henson and the newly re-signed Ersan Ilyasova.
That's a lot of men to beat out for one job, but Harris is more than capable of it.
Though his numbers from last year are pretty modest (5.0 ppg and 2.4 rpg), his numbers per 36 minutes are actually quite good (15.6 ppg and 7.6 rpg). He's also coming off of a stint in the NBA Summer League in which he almost averaged a 21-7 and showed what looked to be a much improved offensive game to go with some solid defense.
I'd expect Harris to get closer to 20 minutes a game this year, and if he can continue to improve the perimeter skills he's been flashing, don't be surprised to see him starting by the end of the year.