WWE SummerSlam 2012: Is SummerSlam Becoming WWE's Best PPV Event?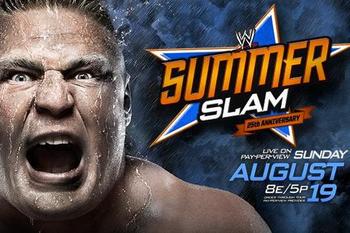 Photo courtesy of WWE.com
With the WWE's second biggest pay-per-view of the year less than two weeks away, it is already looking like this year's SummerSlam will live up to its moniker of "the biggest event of the summer."
CM Punk's recent heel turn, in-ring returns of legends such as Brock Lesnar and Triple H and, of course, the potential involvement of Charlie Sheen have all contributed to the growing sense of anticipation surrounding the event.
But how does it rank among the other PPVs we've seen this year?
The star power on offer at SummerSlam may indeed be enough to make it one of the best shows of 2012.
Here is a closer look at the year's earlier PPVs and how they compare.
Royal Rumble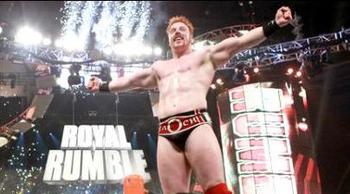 Photo courtesy of WWE.com
A solid PPV.
Seeing a match other than that of John Cena in the main event was a nice change, and it was good to see Dolph Ziggler receive a deserved, albeit brief, run at the WWE title.
The Rumble match itself was also as good as ever.
There were impressive showings from The Miz and Cody Rhodes, and given that the event took place in Randy Orton's hometown and also marked the in-ring return of Chris Jericho, I for one was fairly surprised to see Sheamus emerge victorious.
An entertaining show, but I feel that SummerSlam has the potential to eclipse it.
Elimination Chamber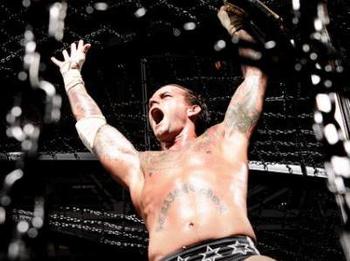 Photo courtesy of WWE.com
I always feel that the show in between the Royal Rumble and WrestleMania is unfortunately left overshadowed by the presence of two iconic PPVs either side of it.
And this year seemed to be no different.
In a repeat of the 2011 show, none of the major titles change hands, presumably in fear of disrupting plans too near to WrestleMania.
The danger of an Elimination Chamber adds a degree of excitement to proceedings, but in all honesty there was little else on offer.
WrestleMania XXVIII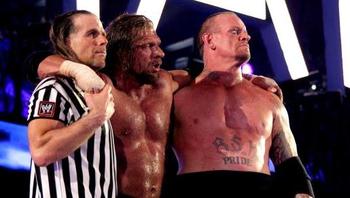 Photo courtesy of WWE.com
This year the "Grandest Stage of Them All" really lived up to its name, as the WWE put on one of the best shows that we've seen in recent history.
The "Once in a Lifetime" main event was historic, and the truly epic battle between Triple H and The Undertaker remains a candidate for match of the year.
While it may have been slightly let down by events such as the 18-second World Heavyweight Championship match, the show was still a roaring success.
Add in the Hollywood-feel of a guest appearance from Flo Rida, and you have a PPV that will really take some work to beat.
SummerSlam has its work cut out.
Extreme Rules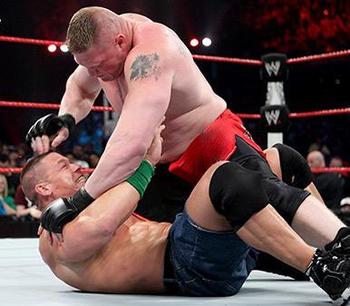 Photo courtesy of WWE.com
Following up WrestleMania is no easy task.
But you have to admit, Extreme Rules did a damn good job of it.
Lesnar's return to WWE competition was enthralling, and the Chicago Street Fight for the WWE Championship was another stellar showing from CM Punk and Jericho.
The two-out-of-three falls match between Sheamus and Daniel Bryan was also a great addition and definitely deserves a mention.
An excellent showing from one of the WWE's smaller PPVs of the year, but the prestige of SummerSlam may just be enough to make it a more memorable event.
Over the Limit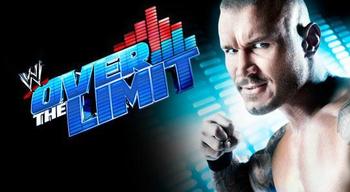 Photo courtesy of WWE.com
CM Punk's clash with Daniel Bryan was a marvelous exhibition of professional wrestling. Christian's return was a highlight, as was the fatal four-way match for the World Championship.
But the PPV offered little else in terms of excitement.
The main event between Cena and John Laurinaitis was predictable, and the sheer fact that Laurinaitis was allowed to main event a PPV was a travesty in itself.
His wrestling abilities are almost as cringe worthy as his mic skills. Some spots were slightly humorous, but it soon became simply embarrassing.
Ultimately, Over the Limit could not shake that small-event feel, and in the end the momentum gathered from the two previous PPVs amounted to very little.
No Way Out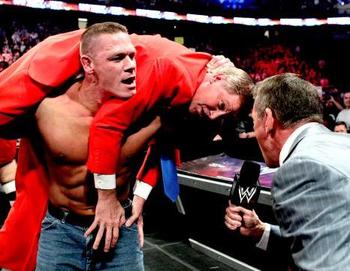 Photo courtesy of WWE.com
This was not a bad PPV at all.
The fatal four-way tag team match was interesting, Ziggler once again looked promising in defeat and the WWE Championship match was as solid as ever.
But the real story came as Cena defeated the Big Show, meaning that Laurinaitis would be fired.
I felt sure that the decision would be reversed in typical WWE fashion, but was pleasantly surprised to see Big Johnny deliver his farewell speech the following night on Raw.
While it may only be a temporary hiatus, Laurinaitis' sacking alone meant that the PPV was a relative success in my eyes.
SummerSlam still has the potential to be better though.
Money in the Bank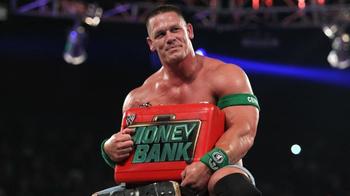 Photo courtesy of WWE.com
After last year's classic showing, Money In The Bank 2012 was the exact opposite; predictable.
CM Punk and Daniel Bryan's encounter was as brilliant as ever, though the lack of a big payoff regarding the angle with AJ left many fans, myself included, slightly disappointed.
And while the SmackDown MITB Ladder Match was worth watching, its Raw counterpart was considerably less so. The inevitable outcome left me feeling rather foolish for having even hoped for anything other than a Cena victory.
Though the aftermath of Cena's win has been rather intriguing, this does not excuse the PPV itself from being a decidedly average show.
Perhaps it's time for the MITB concept to return to a spot on the WrestleMania card, freeing up space for a different PPV to take its place in the calendar.
King of the Ring, anyone?
Conclusion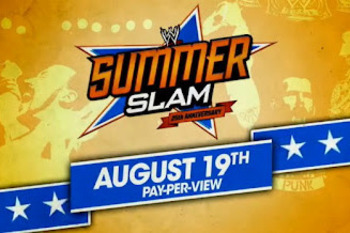 Based on this evidence, it would seem that SummerSlam could well be the WWE's best PPV event of 2012.
Though it will be difficult to surpass Extreme Rules and WrestleMania, SummerSlam certainly has the potential to do so with the storylines that are developing as we head into the event.
Of course, there remain a handful of PPVs after SummerSlam that could go on to be the best of 2012.
The rumored return of The Undertaker at Survivor Series would take some beating, and having used Lesnar's appearances so sparingly, we could expect to see him feature more prominently in the coming months.
But who knows what may happen in the future?
One thing is for sure: It's a pretty decent bet that this year's SummerSlam is shaping up to be a PPV to remember.
Keep Reading