15 Transfer Targets to Avoid at All Costs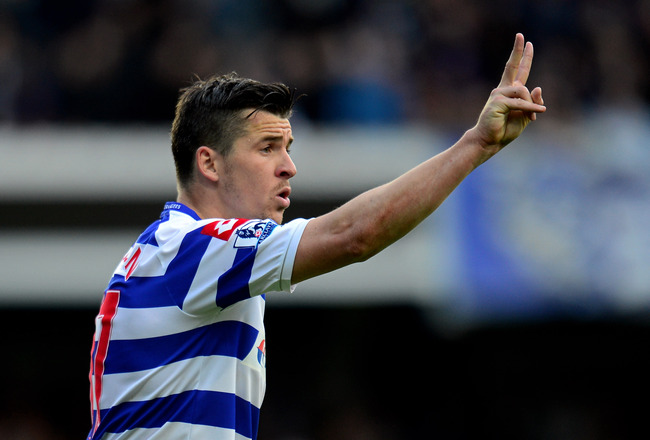 Joey Barton throws up a deuce, what a douche
Shaun Botterill/Getty Images
This summer has seen some great deals and not-so-great deals already happen.
With the market being inflated in some areas and less so in others, there are plenty of terrible deals still out there waiting to be made.
In the hopes of helping teams avoid a few mistakes, here are 15 players that your club should stay away from, for one reason or another, in the current transfer window.
Matt Jarvis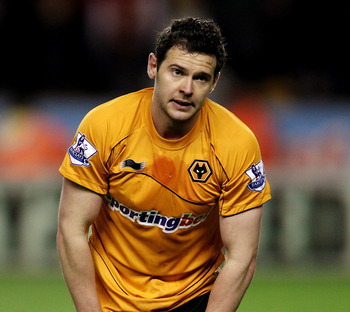 Scott Heavey/Getty Images
Last summer, Wolverhampton Wanderers' Matt Jarvis was a hot topic amongst English Premier League transfer rumors.
This summer, his stock has been almost destroyed by Wolves relegation. West Ham United and Stoke City have all been said to be interested according to the Daily Mail, with the Telegraph linking the player to Fulham.
However, whether Jarvis is cut-rate or not, he looks a man lost of form and is not a smart move at the moment, even for a mid-level club in the English Premier League. He might be a much better January target once he can regain some confidence.
Emmanuel Adebayor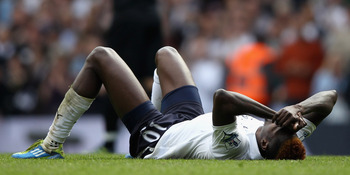 Clive Rose/Getty Images
Emmanuel Adebayor is a top notch striker, but that comes with some extra baggage no one wants to deal with: his massive wage bill. The Daily Mirror called the player greedy in a recent piece about the collapse of his Tottenham move.
Even when offered a cut rate by Manchester City for the striker, Spurs chairman Daniel Levy looks smart enough to know that he can sign two strikers with that kind of wage money—strikers that are younger and potentially more productive than the aging Togo native.
Joey Barton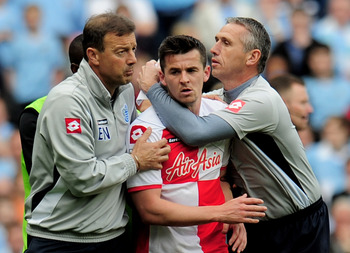 Shaun Botterill/Getty Images
Queens Park Rangers are close to fed up with Joey Barton, but the best they seem to be able to do is loan him out.
However, even if I were an npower League Two side such as Fleetwood Town, there is no way I would want to bring a cancer like Barton into my club's locker room. BBC Sport believes a six-month loan deal is in the works for the banned midfielder.
Lucas Moura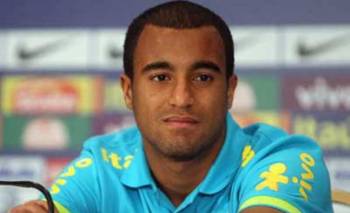 There is no doubt that Lucas Moura is a massive talent, and his play at the Olympics continues to prove that.
However, he is not worth the massive €30 million price tag that Paris Saint Germain have agreed to spend on him, as rumoured by Yahoo Eurosport.
Neymar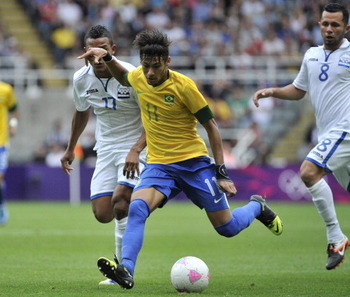 Francis Bompard/Getty Images
Much like his Brazilian national team teammate Lucas Moura, Neymar is a massive talent. But, he is not worth the huge numbers that have been placed on his head.
Personally, there is no way I could justify spending over £40 million for a player that has yet to prove himself in a major European League, with no offense to the Brazilian Premiera Division.
Fox Sports Australia claimed that Barcelona were to pay £71 million for the player. Crazy.
Owen Hargreaves
Michael Regan/Getty Images
I hate to say it, but, as classy on the pitch as Owen Hargreaves is, he is not worth signing because of his injury record, even if he is free.
Manchester City had to find that out the hard way last season, as the player only touched the pitch a handful of times.
Bojan Krkic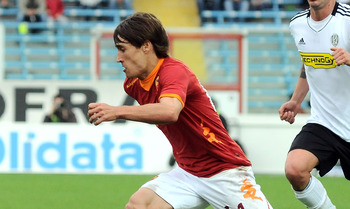 Mario Carlini / Iguana Press/Getty Images
Another highly rated youngster, Bojan Krkic, has yet to truly reproduce the strong form he showed as a teenager at Barcelona.
He has been rumored to be leaving AS Roma by TalkSport, but he is not one that looks a prime target for anyone.
Scott Dann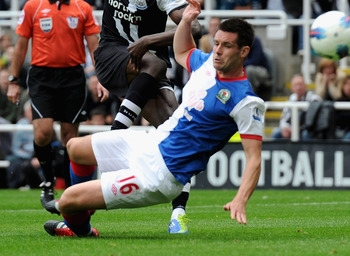 Gareth Copley/Getty Images
Blackburn Rovers thought they had a steal when they signed Scott Dann from Birmingham City last season. However, that truly was not the case, as Dann was far from impressive for the majority of the 2011-12 season.
Newly promoted English Premier League club, Southampton, are rumored to be interested, according to Goal.com.
Giovani Dos Santos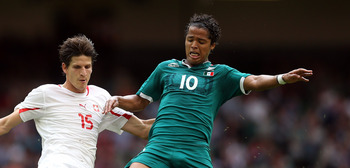 Julian Finney/Getty Images
It may sound harsh given his international form, but Mexican international attacker Giovani Dos Santos is not a player that is highly thought of on club level.
In many ways he is the Lukas Podolski of the current Mexican generation. German international Podolski was phenomenal internationally all throughout his early twenties, just as Dos Santos has been for Mexico. However, neither made their impressive form count in week to week competitions.
Ravel Morrison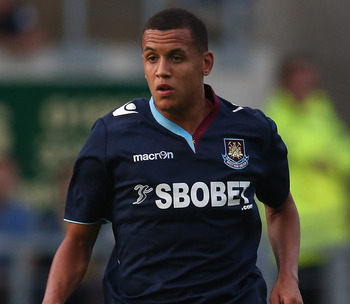 David Rogers/Getty Images
Manchester United dodged a bullet by getting rid of young Ravel Morrison, transferring him to West Ham United.
However, it seems he was not the best for the Hammers either, as he has been shipped out on loan to Birmingham, according to BBC Sport.
Hulk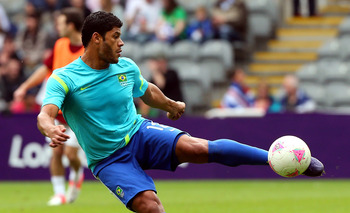 Stanley Chou/Getty Images
Brazilian and FC Porto forward Hulk has been the subject of much debate since the announcement of his massive buyout clause.
At the price of €70 million, or more according to ESPN, there is no club in their right mind that would dish out that much, no matter how good Hulk is.
David Bentley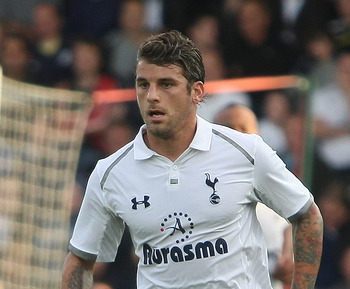 Pete Norton/Getty Images
There are yet to be any rumors involving Tottenham selling their biggest flop, winger David Bentley. Honestly, this one may be a target that everyone has finally realized is not a positive move.
Bentley was once a bright star at Blackburn Rovers before moving to Tottenham, but has never lived up to his potential.
Axel Witsel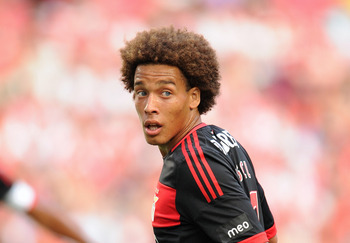 Jasper Juinen/Getty Images
For £31 million or more, Benfica will sell you Axel Witsel. Honestly, there is no way he is worth that much.
If you played your cards right, you could sign both Oscar Cardozo and Nicolas Gaitan of Benfica for that price.
I am truly wondering just what Manchester United might be thinking as they have been linked to the player since way back in July according to The Sun.
Wayne Bridge
Alex Livesey/Getty Images
Wayne Bridge already escaped from Manchester City to go on loan with Brighton & Hove Albion this season, as announced by the Daily Mail in July, but he is a shell of the defender he once was.
Ever since the John Terry incident at Chelsea, Bridge has failed to meet any expectations. Gus Poyet may be disappointed when Bridge once again fails to impress—although he should not be surprised when it happens.
Roque Santa Cruz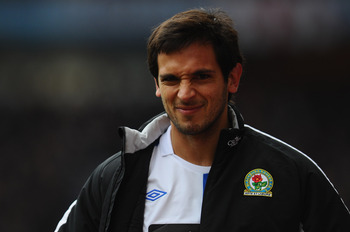 Clive Mason/Getty Images
I hate to keep beating on players trying to leave Manchester City, but Roque Santa Cruz is yet another transfer to stay away form.
He will most likely cost a fortune, has a big wage package and is on the wrong side of 30 with only one good season in his history back in 2007-08 with Blackburn scoring 23 times. He is yet to reach that total in all the seasons since combined.
Keep Reading