WWE: 7 Ways Cody Rhodes Is Losing His Way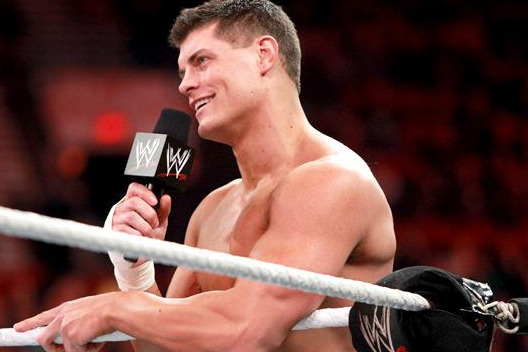 Photo courtesy of WWE.com
Something is going on with Cody Rhodes.
No, he's not necessarily getting buried, and yes, there are dozens upon dozens of WWE superstars who are in a much worse position than he is.
But the Rhodes who has long been considered a future breakout star has hit a bit of a slump lately.
Of course, chances are that this is nothing more than a minor blip in the road, and Rhodes is likely to be back at or near the top of the WWE in the not-so-distant future.
At the moment, though, it seems clear that Rhodes is not quite where most fans would expect someone so talented to be.
So, why is that the case? Well, let's take a look.
Here are seven ways that Cody Rhodes is losing his way.
Begin Slideshow

»
Cody Rhodes is one of the best all-around performers in the WWE.
But as good as he already is in the ring, he's just as skilled on the microphone, especially for someone who is so young.
Although some don't like the way he cuts promos, I think that he really stands out any time he's on the stick because he delivers them in a way that's different from anyone else on the roster.
Unfortunately for Rhodes, though, I really can't remember the last time he got a chance to shine on the mic.
He's had some brief promo time here and there. But he hasn't been given much of an opportunity to cut long, intense promos that get the fans talking.
That's pretty indicative of Rhodes' current poor standing in the WWE, because he used to cut promos fairly often.
It seems, however, that the WWE has clipped his wings so to speak, thus preventing him from delivering those memorable mic moments that we know he's capable of delivering.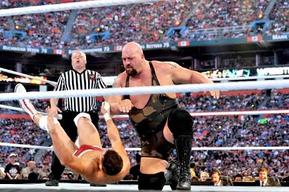 Photo courtesy of WWE.com
The WWE has a long history of doing what I consider to be the wrong thing, and that's putting already established veterans over up-and-comers who could use the rub.
Sadly, that's already happened to Cody Rhodes twice so far in 2012.
At WrestleMania 28, he lost the Intercontinental Championship to Big Show when Show really had no business picking up the victory there. Rhodes would regain the title from Show at Extreme Rules, but it was a protected defeat for Show, as he merely slipped through a table to take the loss.
Then, once Rhodes had the IC title again, he almost immediately lost it to Christian in a surprising twist at Over the Limit.
I don't get it.
While I understand that the WWE caters more to its baby faces, Rhodes came out on the short of the end of stick of two feuds that should have been used to put him over.
Bad booking by the WWE here when Rhodes' two rivalries with Christian and Show could have been used to establish him as a viable main-event-caliber superstar.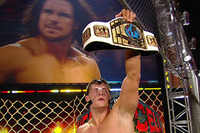 Photo courtesy of WWE.com
Cody Rhodes held the Intercontinental Championship for roughly eight months, and along the way, he almost became synonymous with the title.
Especially after he brought back the retro all-white belt design, it was as if the IC title was his championship.
Take that away from Rhodes, and what happens? He looks almost "naked" without it.
Much like I tend to relate the spinner belt with John Cena, I do the same with Rhodes and the new-look Intercontinental title.
Now that he doesn't have the belt, however, it's as if he's lost a huge part of his character and all that momentum that came along with it.
Rhodes really stood out when he had one of the most historically significant belts in WWE history and did a lot to restore the prestige that it had lost over the last few years.
So, where does he go now that he doesn't have the one thing that helped define his character over much of the last year?
The WWE can't seem to answer that question, and unfortunately, it's really hurt any and all momentum that Rhodes had built up in the latter part of 2011 and into early 2012.
Ever since Cody Rhodes was buried by Big Show at WrestleMania 28, there hasn't been much for him in the way of storylines or feuds.
Yeah, there was a brief little rivalry with Christian. But there wasn't much to it beyond what went on between those two in the ring.
Then, after it initially looked like Rhodes would play a huge part in the build to Money in the Bank, he kind of became an afterthought there as Dolph Ziggler became the clear-cut favorite and, of course, eventual winner of the match.
Since Money in the Bank, things haven't changed much, either.
Rhodes has largely been without any sort of developed storyline or intense rivalry since his feud with Big Show ended, and it's been detrimental to his ability to move forward as a result.
Obviously, the heart of pro wrestling is the storyline.
How can Rhodes do anything but get lost in the shuffle if he's not playing any substantial role in any meaningful storyline?
It's not like Rhodes has been out of the loop for a year or anything like that, but he has been for a decent period of time, nonetheless.
That's not gonna change unless he gets some sort of angle that has enough time to develop into something that matters.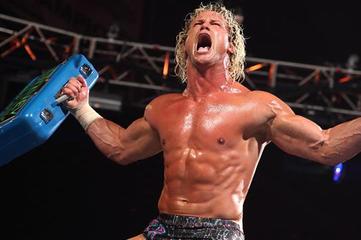 Photo courtesy of WWE.com
I honestly thought that after Cody Rhodes dropped the Intercontinental Championship, he would be the next rising star to be catapulted into the main event.
Unfortunately for him, however, that hasn't happened.
Rhodes has—surprisingly to me—been leapfrogged on the WWE's heel pecking order by Daniel Bryan, Dolph Ziggler and the recently returning Miz, among others.
This obviously could change in the immediate or distant future, but at the time being, Rhodes continues to be passed over in favor of other heels who have been turning out great performances as of late.
That isn't to say that Rhodes hasn't been performing extremely well when given the chance, but a lot of the WWE's up-and-coming heel are absolutely on fire right now, causing him to be put on the back burner.
Ziggler's been tearing the house down non-stop, Bryan is on fire as well, The Miz has looked great since his return and a guy like Wade Barrett is likely going to give Rhodes some more heel competition in the near future, too.
With a very heel-heavy WWE (and a talented group of bad guys, nonetheless), Rhodes has been the odd man out lately.
Have you seen Cody Rhodes on TV lately?
Because it's been pretty damn hard to find him there.
He wasn't on the 1,000th episode of Raw or the first normal three-hour Raw show last week, and he hasn't gotten a match on either of the last two SmackDown episodes, instead being relegated to matches on Superstars both weeks.
I'm not sure if this is a result of the "creative has nothing for you" BS or the WWE's way of humbling Rhodes (backstage problems, perhaps?), but it's indeed a result of something.
No matter what's causing Rhodes to fail to get on TV, though, the bottom line is that he's largely been absent from both Raw and SmackDown recently.
As everyone knows, you can't have matches—much less storylines or feuds—if you don't get on TV on a consistent basis, and Rhodes has consistently been absent from TV over the last couple of weeks.
I can only speculate as to what's going on. But until we hear something definitive about Rhodes' TV absence, I'll continue to wonder why he's getting the Zack Ryder treatment.
Ever since Cody Rhodes was a part of Legacy, he had a clearly defined character.
He was a second-generation superstar and Randy Orton's henchman in Legacy, and he then moved to SmackDown where he became "Dashing" Cody Rhodes before he donned the mask and became the psychotic, deranged "Undashing" character that resulted in some of the best work of his career.
Rhodes even had a solid character when he brought back the retro all-white Intercontinental Championship and held it for the better part of a year.
But ever since he lost that IC title, his character has had no sense of direction whatsoever.
He's no longer "Dashing," and he's no longer deranged. He's just Cody Rhodes.
I think that's been one of his biggest problems in 2012 so far because what helped him rise to the upper midcard (great character development) has been severely lacking over the last several months.
Rhodes used to really stick out as a heel because he was one of the few ones with a distinguishable character, but due to his lack of TV time and involvement in storylines, he hasn't had an opportunity to do much character-wise.
And until that changes, not much should change for Rhodes.
Drake Oz is a WWE Featured Columnist for Bleacher Report. You can follow him on Twitter and ask him any wrestling-related questions on Formspring