Six Best NHL Coaching Rants of All Time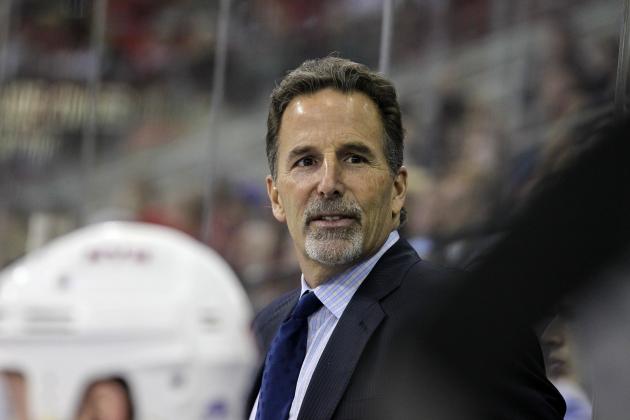 James Guillory-US PRESSWIRE

During the course of an NHL game, the coach isn't that noticeable to the fan watching that game. Sure the coach might be interviewed during the intermission, but coaches bring almost nothing to a fan's experience while watching the game. After the game however, the coach takes the forefront.
A rant after a game about something that happened that the coach didn't particularly like can hog the headlines for quite a while. Whether it was about something the other team did, or the performance of his own team, a ranting coach is the most exciting one to watch.
Here are six of the best coaching rants of all time.
Begin Slideshow

»
I remember watching highlights of the two games in which Ryan Miller was hit and I could completely understand where Lindy Ruff was coming from.
To have your goaltender get run at twice, and to see nothing get done about it would definitely give one a reason to be angry.
I am surprised that the NHL hasn't done anything to change the rules on penalties for running into goalies. I understand goalies can sometimes get run into by accident, but what happened to Miller was a little beyond accidental.
During his time in Toronto, Ron Wilson was always there when you needed an interesting quote from the coach.
It almost seemed that getting into fights with the media was his day job and he just happened to coach the Maple Leafs by night.
This particular rant was one of his best-known, accusing Fan 590 radio personality Howard Berger of questioning Wilson's integrity and suggesting that Wilson was not trying to win.
With Wilson now gone and replaced by Randy Carlyle, the days of those types of outbursts are probably gone.
In TSN's Top Ten features that have to do with coaches, this video almost always shows up.
Jim Schoenfeld's tirade against referee Don Koharski after game three of the 1988 Wales Conference Finals led to one of the more infamous moments in NHL history.
After an overturned suspension to Schoenfeld, the referees who were scheduled to work game five refused to work game four. The three replacement referees who ended up with the jobs wore those disgusting yellow shirts and were definitely out of place.
Thankfully, I don't think we'll have to see something like that again.
** EXPLICIT LANGUANGE WARNING**
Bruce Boudreau really surprised a lot of people in the lead-up to the 2011 Winter Classic.
In the HBO series 24/7, Boudreau was throwing around expletives like there was no tomorrow.
Sure, all coaches probably do it, but it's behind closed doors and it was something we had never seen before and will only see again on any future 24/7 series.
Although if you think Boudreau has a potty mouth, you should wait until the next slide before passing judgement.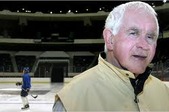 "I gotta figure that we've got to ****in' seriously ****in' consider what the **** we have on this hockey club. 'Cause they're not ****in' foolin' nobody."
"It's a disgrace, I'm sick and ****in' tired of makin' excuses for all these ****in' guys that's gettin' paid on this ****in' hockey club, blamin' it on someone else all the ****in' time.
"Who are these ****in' people who drag that ****in' uniform through the ****in' mud? For Christ's sake, there have been great players play in the thing, and then (they) act like this here. Who are they?"
"It's embarrassing. It's ****in' embarrassing. Without ****in' question, it's embarrassing, embarrassing, embarrassing. Without that, it's very ****in' embarrassing."
"Just who are they? And just who the **** do they think they're kidding? Where do they get the ****in' nuts to come to the ****in' rink every second day, and fourth day, and play one ****in' period in a week and get away with it?"
"I am tired of explaining. I am tired of making things ****in' clear to this hockey club. I am ****in' wore out doing it. Don't tell me they weren't explained to and talked to and told."
Unfortunately, there is no video for this tirade from then Toronto Maple Leafs coach John Brophy and this isn't even all of it. Tired of his team's efforts on the ice, Brophy unleashed a total of 72 F-Bombs. This has to be the best NHL coaching rant of all time.
John Tortorella might as well be known as "The Walking Rant" because at any time, he can lash out at a fellow coach, a player or the media.
He has had so many run-ins with the league's disciplinary officials that they should have a group solely dedicated to dealing with him.
There is no one rant that you can out as being the best because they are all so good, whether it's a few minutes long or less than thirty seconds.