WWE: Broughton's Fav 5: Newcomers Who Have What It Takes to Be Big Stars
Hello Bleacher Report readers, and welcome to yet another edition of the one and only Broughton's Fav Five.
This time around, we will be taking another look at the youth movement in WWE.
Over the past few months, we have been lucky enough to witness some of the brightest young stars in all of professional wrestling.
With that said, some have been a bit more promising then others.
Whether it be a great gimmick; solid in-ring skills; mastery on the mic; or all of the above, some young guns are destined for greatness. Others are just meant to play second fiddle.
For this list, I will be ranking my top five youngsters who have what it takes to make it as a big player in the WWE.
So without further ado, lets get started!
Begin Slideshow

»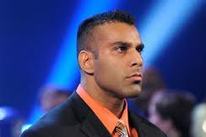 When Jinder Mahal first debuted in the WWE, I wasn't a huge fan.
He hadn't really taken his gimmick "above and beyond", which stopped him from standing out. Not to mention, he was extremely green in the ring.
After having a rivalry with The Great Khali, Jinder disappeared from our television screens, for good reason. It was obvious that he needed more work.
It seems that move has paid off.
After spending time on Superstars, Mahal has become a major player on the new-look NXT, finishing as the runner-up.
He still needs some work in the ring, although he has definitely improved.
WWE seems to be pretty big on Mahal, and I'm starting to see why. There have been rumors of a possible feud with Ryback. If WWE pulls the trigger on that, we will finally get to see if Jinder is ready for the big time.
While Mike has been in WWE for quite some time, he is still pretty new in my opinion. Joe Hennig, wrestling under the moniker Michael McGillicutty, has everything it takes to be a star.
He's the son of Mr. Perfect, he is one of the best wrestlers in the ring, and he is pretty solid on the mic.
However, he does seem to suffer from lack of any real direction. WWE isn't using him to his full potential, and it is frustrating to watch.
When Hennig first left NXT, he went right to the main roster as a member of the New Nexus.
However, the group wasn't nearly the same as the original, and after CM Punk's epic shoot promo, they ended up dissolving completely.
While McGillicutty was still one-half of his WWE Tag Team championship team (with David Otunga), their act was boring and stale.
They eventually lost their titles to Air Boom, and Michael's career went straight down from that point.
To this day, McGuillicutty is still drowning on NXT, with an occasional match on Superstars.
With so much promise and so little recognition, it is hard to think that Joe Hennig will ever get his shot.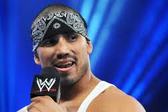 When Hunico first broke onto the scene, he was nothing more than a Sin Cara replacement (while the masked superstar was serving his suspension). However, Hunico was extremely impressive and he, in my opinion, outshines Sin Cara. By far.
When Sin Cara eventually returned, WWE Creative set up a rivalry between these two that lasted for a while. As luck would have it, a botched move at Survivor Series put Sin Cara back on the shelf.
Without anybody to feud with, Hunico lost any push.
After being hinted at as the leader of a stable that included Primo and Epico, Hunico was ditched by the two wrestlers, who then went on to win gold.
Hunico eventually got himself a bodyguard, and while these two seem like a formidable tag team, it doesn't seem like they will be doing anything important for now.
Even after Sin Cara's return, Hunico only "jobbed" for the masked superstar, instead of reigniting their rivalry. I feel it was a big mistake of behalf of WWE not to turn this feud into something much bigger, as Hunico could definitely help Sin Cara's adjustment into the WWE style of wrestling.
Hunico is another guy who has all the skills to be a major heel. His gimmick is quite a bit stereotypical, but he plays it to perfection.
While it may not seem like it now, I expect Hunico to start climbing the ladder in the upcoming months.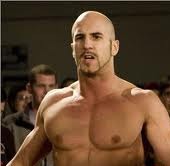 My feeling towards Cesaro are a bit different than my feelings for the rest of these wrestlers.
To me, Antonio has that "watchable" factor that makes you want to see him compete.
With that said, his ruthless aggression-type character is solid, but it needs something that stands out.
His gimmick has been used before outside of the Rugby part, and he needs a character that can stand out above the rest. I'm not exactly sure what change should be made, but something needs to happen.
With that said, Cesaro still plays his character perfectly.
Alongside the beautiful Aksana, he continues to prove why he is one of the best wrestlers on the roster, and it looks like he is undergoing a major push towards the U.S. Championship. That would be a perfect fit for him, and it would finally take the belt off Santino Marella.
However, I feel Cesaro could go a long way towards continuing the rebuilding process of the Tag Team Division.
Out on the Indy scene, Antonio Cesaro made a name for himself by wrestling alongside Chris Hero (Now Kassius Ohno) in a tandem known as the Kings of Wrestling. If those two could reunite on the much-bigger stage of WWE, they would become instant studs.

Formerly known as Skip Sheffield, Ryback has been on a rampage since returning to WWE.
When Skip first debuted on season one of NXT, his gimmick was a complete joke.
Known as "The Cornfed Meathead", Sheffield was actually the least promising rookie in my opinion simply because of his character.
However, after hitting the main roster as part of the Nexus, he completely changed. His new persona was extremely intense, and I absolutely loved it. Unfortunately, he was bit by the injury bug and was put on the shelf for quite some time.
As his return date came into view, rumors began to swirl of his new "terminator-like" gimmick, and to be honest I wasn't a huge fan at first. I didn't expect much from him, but in my opinion, he has pulled it off quite well.
His whole "feed me more" thing is way over, and actually gains chants. The Goldberg chants are slowing down as this Ryback character is really growing in popularity.
Not to mention, out of all the young talent in the WWE, Vince McMahon seems to be favoring Ryback. It looks like he is in store for a big push and I'm excited to see where his career goes.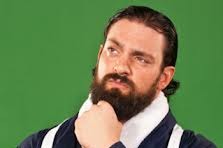 Out of all the young, fresh faces in the WWE, Damien Sandow is easily my favorite.
Whether it is his crazy ring attire, his massive vocabulary, or the way he holds the mic, Sandow has all of the tools to be the biggest heel of our generation. Not to mention, his skills in the ring are fantastic, along with his perfection on the mic.
I don't know if Vince is a fan of Damien, but I don't see how he couldn't be. Damien has it all, and I can easily see him grabbing a mid-card title in the upcoming weeks. Barring anything drastic, look for Damien Sandow to slowly bud into an absolute star over the next year.