Jordi Alba and 5 La Liga Stars Who Will Be Born in 2012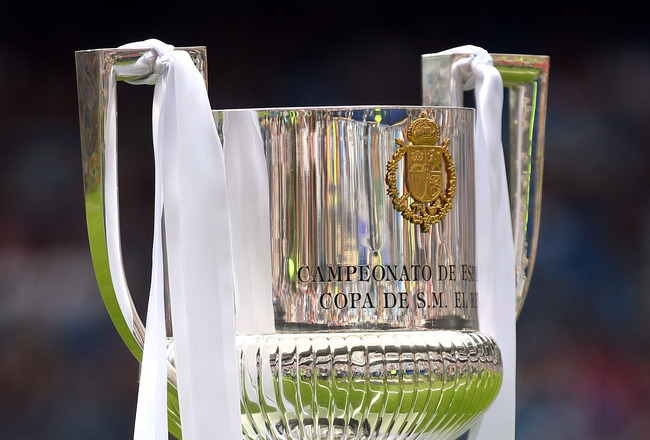 Julian Finney/Getty Images
The Spanish national soccer team guaranteed their place in the conversation of the greatest teams ever after winning Euro 2012.
That kind of success only comes from a strong national league that consistently produces talent. La Liga certainly fits that criteria and constantly seems to produce rising stars.
Every year, La Liga provides perhaps the ultimate stage for young players to shine and show the world what they can do.
The question is, who will fill that role this year? Who will follow the legacy of La Roja's current squad and who will emerge for their respective nations? Here are our picks.
1. Ander Herrera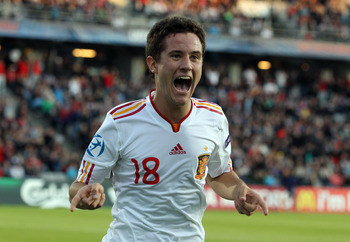 Ander Herrera
Ian Walton/Getty Images
Ander Herrera will be starting his second season with Athletic Bilbao this year, but that doesn't mean he is totally inexperienced. Last year, he scored in the final of the UEFA European Under-21 Football Championship to lead Spain to the title.
Herrera is now ready to lead Bilbao to new heights. At the young age of 23, the midfielder has already shown exceptional dribbling skills as well as spectacular vision on the pitch.
He is exactly the type of player that can dazzle in La Liga and could eventually fit in perfectly with Spain's pass-oriented offense.
He had trouble helping Spain out of the group stages of the Olympics, but expect him to rebound quickly and start making a name for himself.
2. Isco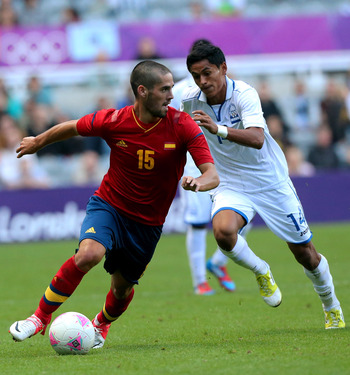 Isco
Stanley Chou/Getty Images
It takes a lot of skill for Manchester United to chase a player that has barely turned 20. According to the Daily Mirror, Francisco Roman Alarcon, better known as Isco, has already shown that much talent.
As of now, Isco is still with Malaga FC and is poised to take a leap forward this year.
Like Herrera, Isco is a prototypical attacking midfielder with superb dribbling skills and creative passing. He lacks a bit in size, as he is only 5'9", but he has more than enough skill to make up for it.
Isco has already been picked for the Spain squad on a couple of occasions, so it should come as little surprise when he explodes onto the scene this season.
3. Jordi Alba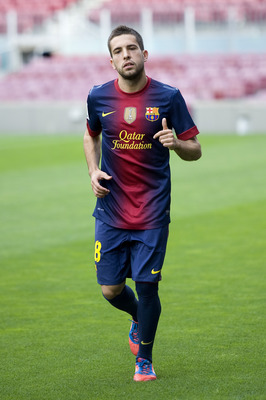 Jordi Alba
David Ramos/Getty Images
It seems strange to put a man who just signed with Barcelona for €14 million on this list, but that is exactly what Jordi Alba did this summer.
The reason Alba belongs on this list is because this season will see him go to another level with the Catalan club.
After a stunning performance at Euro 2012, Alba is ready to become the best left-sided defender in the world.
We're not exactly talking about the birth of the man who scored in the Euro 2012 final, but more of a rebirth with a new club.
4. Pablo Sarabia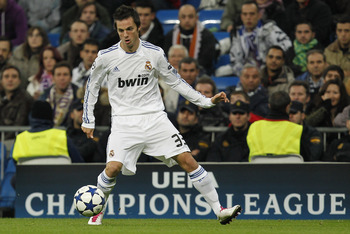 Pablo Sarabia
Angel Martinez/Getty Images
After captaining Spain's Under-19 squad to the 2011 European title, Pablo Sarabia left Real Madrid for Getafe in hopes of seeing more time on the field.
However, according to ESPN, Real Madrid saw enough promise in the young midfielder to put a buy-back clause in the contract.
Expect Madrid to seriously consider that clause at the end of this season. Sarabia's immense control of the ball allows him to get by defenders and create openings with ease. He has also demonstrated considerable skill on free kicks.
As if breaking out in La Liga wasn't motivation enough, Sarabia happens to have been born in Madrid. The prospect of returning to his hometown at the end of the season will push Sarabia to a new level this season.
5. Pablo Piatti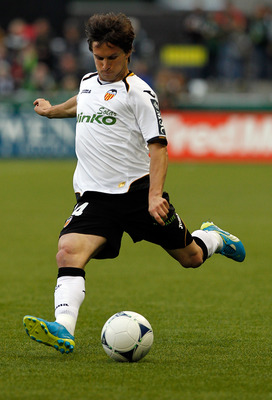 Pablo Piatti
Jonathan Ferrey/Getty Images
Much like Spain, it seems Argentina can't stop producing small players with big talent. The most recent example is Valencia winger Pablo Piatti.
Despite the fact he's only 23 and 5'4", Piatti has already made a start for Argentina's national team. This accomplishment is the result of his creative play, speed and ability to score brilliant goals.
Piatti has yet to truly blossom at Valencia, but a second full season will give him that opportunity. Look out for Piatti to haunt defenders out on the left flank.
6. Iker Muniain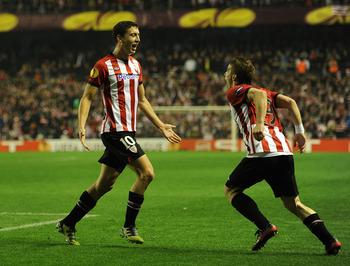 Iker Munian
Jasper Juinen/Getty Images
It only seems natural that this list would end with yet another small, electrifying player. At only 5'7", Iker Muniain has shown many signs that he is ready to use his size to his advantage at the highest level.
At the tender age of 19, Muniain has already made an appearance for Spain's senior team. He is an elite dribbler, and his astounding skills and blistering speed make him an absolute terror for opposing defenders.
If he is able to continue his meteoric rise, he and Herrera will give Bilbao one of the most talented young midfield duos in La Liga.
Keep Reading