Both China and the United States have dominated the medal count up to this point.
China currently holds a two-medal lead over the U.S., including two more gold (30) than the Americans (28), but there are specific events where the U.S. can take advantage of China's weaknesses.
Despite China besting the USA in certain diving, weightlifting, badminton, gymnastics and fencing events (to name a few), here are three events where the U.S. will dominate China:
Women's Beach Volleyball
Misty May-Treanor and Kerri Jennings have again been an unstoppable duo in the Olympics, extending their impressive record to 35-1.
The only blemish was a dropped set at the hands of Austrian sisters Stefanie and Doris Schwaiger, but aside from that, the pair has been nearly perfect.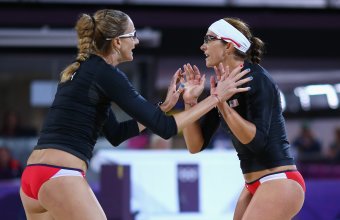 Ryan Pierse/Getty Images
China's Xue Chen and Zhang Xi have played played well themselves, but they have already shown that they can be beaten, as they were beaten by Russia's Anna Vozakova and Anastasia Vasina.
May-Treanor and Walsh will take on the pair of Chinese players on August 7 in the semifinals at 5 p.m. EST.
China has never earned a gold medal in Olympic beach volleyball, and that trend is going to continue in the 2012 London games as May-Treanor and Jennings continue their dominant streak and earn their third consecutive gold medal in the Olympics.
Men's Basketball
Let's be honest.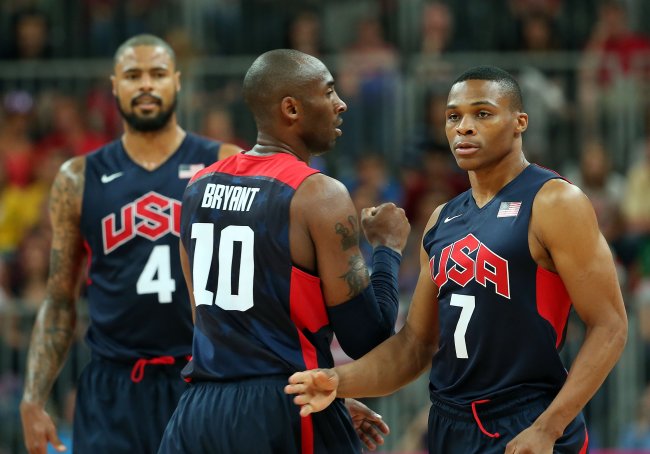 Christian Petersen/Getty Images
If you thought the Chinese squad had any chance to defeat the Dream Team 2.0, you're out of your mind.
Opposing countries have wiped the floor with China so far in London—they sport an 0-4 record and a minus-94 point differential.
I'll be the first one to tell you that the U.S. hasn't been as dominant as we expected, but if you tuned into the game against Nigeria, you know what this team is capable of.
They've had some tough games, but they're still undefeated and show no signs of slowing down.
China doesn't have a single NBA player on its roster while the Team USA has, of course, NBA MVPs, All-Stars and Finals champions.
Make no mistake about it—the United States will run the table in men's basketball.
Women's Basketball
If you caught Team USA's drubbing of the Chinese women's basketball team on Sunday morning, you already know by now that China doesn't stand a chance against the U.S. women.
Team USA cruised to a 114-66 victory over China, with Diana Taurasi netting 22 in the blowout victory.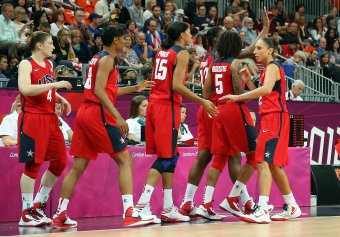 Christian Petersen/Getty Images
The U.S. women are now 5-0 with a plus-183 differential while China sits at 3-2 despite a negative point differential.
The United States holds 19 gold medals in women's basketball while China has yet to achieve that feat, and 2012 isn't the year when they'll do it.
Like the men, USA women's basketball takes gold.
Follow me on Twitter: Follow @Pete_Schauer