UFC 152: Michael Bisping vs. Brian Stann Head-to-Toe Breakdown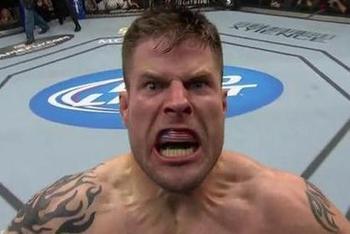 mmamania.com
UFC 152 is a few months away, but the card has many intriguing fights that fans are looking forward to. One of those fights is a middleweight scrap between Michael Bisping and Brian Stann.
Much to the delight of fans, this should be an action-packed striking affair between two solid boxers. Stann brings bone-crunching power, while Bisping brings a technical style that is tough for many to deal with.
Here is the head-to-toe breakdown of the American versus the Brit.
Striking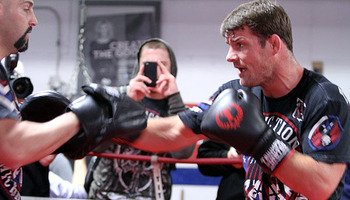 MMAweekly
When it comes down to who is the better striker, much pondering was done. Stann is a strong boxer, while Bisping is a technical kickboxer.
Stann has a better knockout ratio than Bisping, though Bisping has more knockouts in his career. Stann's power has seen him cripple such names as Chris Leben and Alessio Sakara.
It is very tough to judge who the better striker is. Therefore, no man is going to receive the edge here.
Edge: Push
Wrestling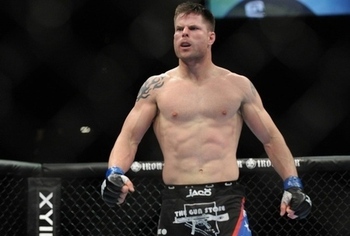 mmamania.com
Neither man is a good wrestler, but the advantage may lie in counter-wrestling.
While Stann has shown in the past that he can be taken down, Bisping has good takedown defense. Bisping displayed this in his fight against Chael Sonnen in January, where he fended off many attempts by the powerful wrestler.
Neither man has good offensive wrestling, so Bisping gets the slight edge.
Edge: Bisping
Grappling/Submissions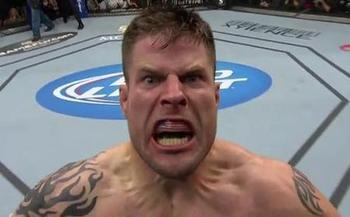 Again, seeing that both of these men are strikers, the grappling category is quite close. Stann is a blue belt in jiu-jitsu and a black belt in MCMAP (Marine Corps Martial Arts Program).
Both men have combined for five career submissions, with Bisping having more. While Bisping's submissions came in the beginning of his career, Stann's came against Mike Massenzio in the UFC by triangle choke.
Again, I have trouble picking here, so nobody gets the edge.
Edge: Push
Intangibles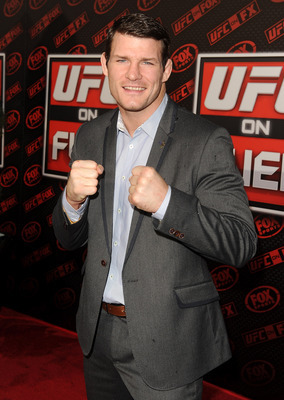 Jason Merritt/Getty Images
First off, it must be noted that Michael Bisping is more experienced than the former Marine. Bisping has a lot of big-fight experience, while Stann is a relative newcomer to the bright lights of main and co-main events.
Training camps will likely not make a difference, as Bisping trains at the Wolfslair and Stann is at Jackson's MMA. Both will have quality training partners and bring in solid game plans to the fight.
Both men suffered injuries and were forced out of their last fights that were scheduled. It will be interesting to see if both men are full recovered for this fight.
Prediction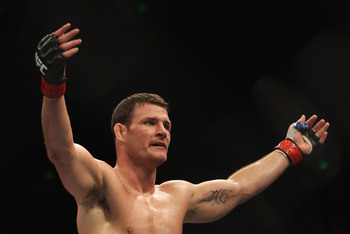 Mark Kolbe/Getty Images
Come fight night, I guarantee there will be an exciting fight. Both men are hard-nosed strikers that will throw everything they can in every blow.
I don't expect the ground game will be a factor. Both men are most comfortable when they are standing and banging with their opponents.
A finish is possible, but I think the judges will render a decision at the end of the fight. I think Bisping will win a close fight and move closer to a title shot.
Prediction: Bisping def. Stann via decision
Keep Reading