8 Elite CFB Coaches Who Shake the Hate and Dominate in Recruiting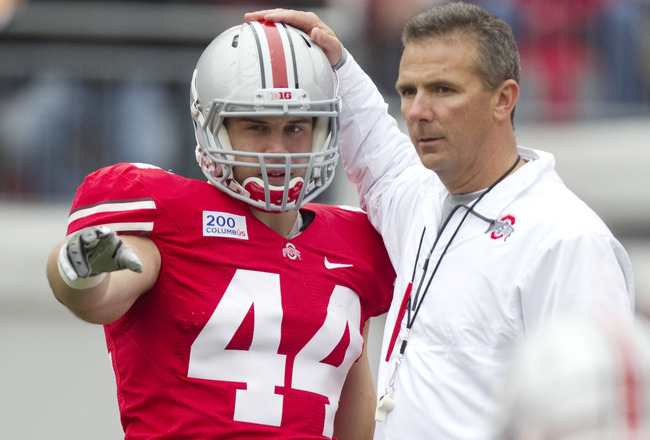 Greg Bartram-US PRESSWIRE
In college football lies much passion, and when there's so much passion for a coach, school, team or program, naturally hatred will come too. That's just how it is, and it's part of the culture of college football.
However, there seems to be several coaches who receive more hatred than others. For this read, I'm going take a look at that pool and give you the coaches that shake off the hate and dominate on the recruiting trail.
T.I. once said, "You can hate if you want, but you're wasting your time." It seems these eight coaches fully believe that on the recruiting trail.
8. Steve Spurrier (South Carolina)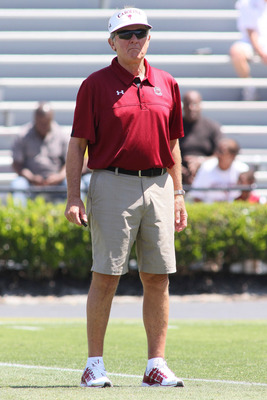 Jeremy Brevard-US PRESSWIRE
Spurrier didn't make many friends when he was at Florida, as he wasn't afraid to speak his mind or run up the score, among other things.
Today, he's at South Carolina and still receives a lot of hatred wherever he goes. I don't think he's well liked in Oxford, Mississippi these days, yet Spurrier doesn't care and still recruits well.
From landing Jadeveon Clowney to Marcus Lattimore, The Ol' Ball Coach doesn't care if you like him or not because he's going to recruit well and win games.
7. Rich Rodriguez (Arizona)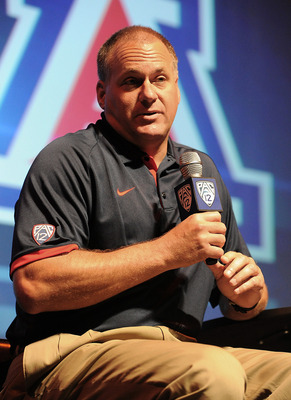 Jayne Kamin-Oncea-US PRESSWIRE
Rich-Rod has been hated on since his WVU days, and it really got bad when he left for Michigan. For some reason, there are people who just don't like this guy.
However, I don't think he care because Rodriguez is a great recruiter as a head coach. He knows how to evaluate players who will fit in to what he wants to do, hated or or not.
6. Brian Kelly (Notre Dame)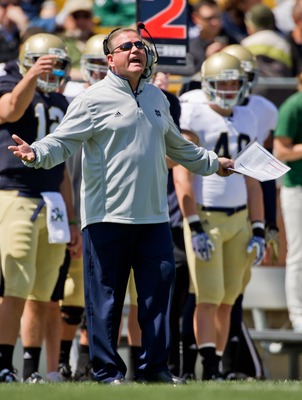 Matt Cashore-US PRESSWIRE
Kelly is subject to hate initially just by his job title alone. Anyone who is the head football coach at Notre Dame is subject to a bull's eye for hate.
Then you take some of his sideline blowups and scenes of turning from red to purple in anger, plus what some find to be an arrogance about him, then the hate piles on.
Yet Kelly has netted some great recruiting classes at Notre Dame and has upgraded the roster's speed and athleticism. Hate it or love it, Kelly is a force on the trail.
5. Les Miles (LSU)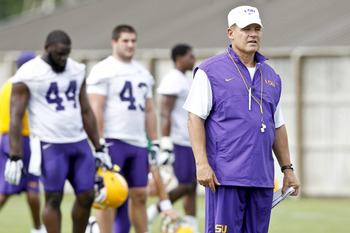 Derick E. Hingle-US PRESSWIRE
Miles is pretty likable if you ask me. He's funny, charismatic, passionate and enthusiastic. Yet, he does have his fair share of haters around the country who can't stand the guy.
Though, based on how his team performs on the field and how well Miles recruits, it doesn't faze him one bit. He gets the job done as a coach and on the trail.
LSU is preseason No. 1 for 2012 for a reason, one of those being thanks to Miles, who doesn't care if you hate on him or not.
4. Chip Kelly (Oregon)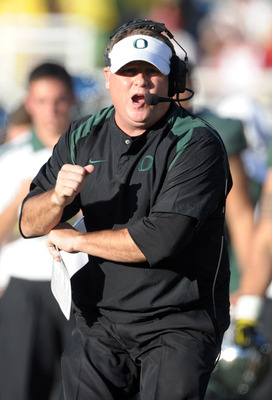 Kirby Lee-US PRESSWIRE
Kelly has his detractors and naysayers, still. We wondered if his wacky offense could work, and he proved us wrong. We wondered if he could recruit well at Oregon, and he's proven us wrong again.
The guy has gotten the job done, which led to the Tampa Bay Buccaneers seriously flirting with him before hiring Rutgers' Greg Schiano as head coach.
Kelly is not afraid to go after an elite recruit against other traditional powers and is noted for being honest to prospects. He has shaken off the hate monster and gotten results.
3. Urban Meyer (Ohio State)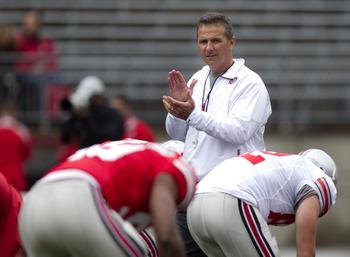 Greg Bartram-US PRESSWIRE
Another coach that seems to have a lot of disdain and a good crowd of haters, Meyer rose to fame at Utah, went to Florida and became a quick, aspiring coach on a legendary trail.
He stepped down in the post-Tebow era, took off a year for health reasons and now is at Ohio State. He's gone after other school's recruits, which rubbed some Big Ten coaches the wrong way.
Tack that on with numerous fans and other college football lovers who do not like Meyer at all, and you start why the success he's enjoyed is even more impressive.
2. Lane Kiffin (USC)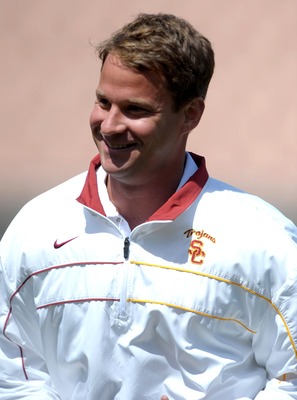 Kirby Lee-US PRESSWIRE
Kiffin wasn't liked that much in the OC at USC. Nor was he beloved by all in Oakland with the Raiders. He surely didn't make friends in only one year at Tennessee and continues to be hated as the head coach at USC.
It just doesn't seem like it bothers him or affects him, because if it did, then he wouldn't have gone after Silas Redd while knowing some of the criticism he'd take.
Hate on Kiffin all you want, but he's recruited extremely well at USC and likely will continue to do so with your approval or not.
1. Nick Saban (Alabama)
Kelly Lambert-US PRESSWIRE
Now, I think Saban is the premier coach in the country, personally. However, let's just face it: For as beloved as he is in Tuscaloosa, he's that much hated around the country.
Saban has haters in droves, yet he has national championships, conference titles and No. 1 recruiting classes to shield him from his haters' jeers.
Saban is like the Jay-Z of college football coaches. You may not like him or be his biggest fan, but you have to respect the guy and what he's done and continues to do.
Edwin Weathersby has worked in scouting/player personnel departments for three professional football teams, including the New York Giants, Cleveland Browns and the Las Vegas Gladiators of the Arena League. He spent a year evaluating prep prospects & writing specific recruiting and scouting content articles for Student Sports Football (now ESPN Rise-HS). A syndicated scout and writer, he's also contributed to WeAreSC.com, GatorBait.net and Diamonds in the Rough Inc., a College Football and NFL Draft magazine.
Keep Reading