5 Possible Opponents for Rashad Evans at Middleweight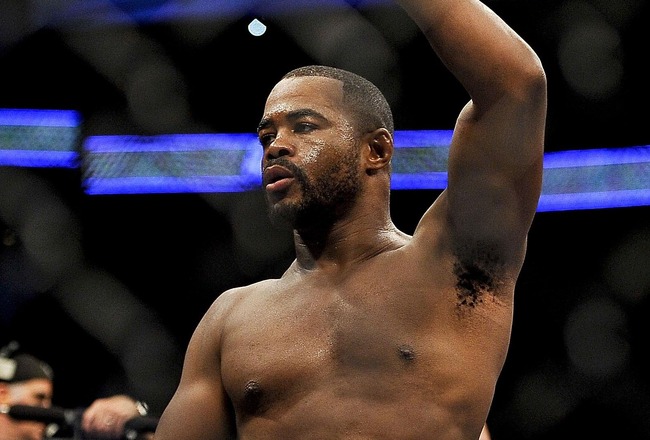 Paul Abell-US PRESSWIRE
Rashad Evans sure knows how to work a crowd.
According to FightLine, Evans and his itchy Twitter finger have been feeding speculation lately that he may be preparing to move down from light heavyweight to middleweight.
First, the Chael Sonnen face-off picture. Then, word from Evans himself that he is "50/5'" for such a move. Now comes an indication he is training with middleweight contender Vitor Belfort.
It certainly gets a man to thinking about where Rashad Evans might fit into one of the UFC's most interesting divisions.
Here are five guys who I'm sure would love to show him around.
Chael Sonnen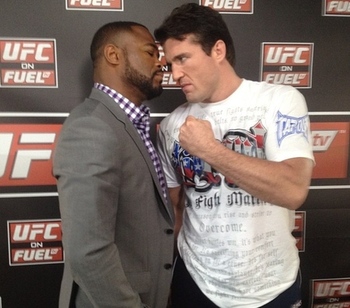 Photo credit: MMA Mania
Do you think this fight would get any publicity? I think these guys may be able to avail themselves of a media channel or two, which they could then use to make folks aware that this would happen.
Thing is, this fight sells itself. It would be a really good fight, between two super-elite MMA wrestlers.
Tim Boetsch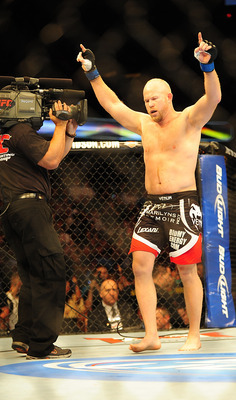 Anne-Marie Sorvin-US PRESSWIRE
At this point, I have no idea what to expect from Tim Boetsch except that he's probably going to do something I didn't expect. Case in point was the recent Hector Lombard fight, in which I expected him to get knocked out.
I think a fight with Evans would also contain something unexpected. It might also be something boring, but those two things are not mutually exclusive.
Chris Weidman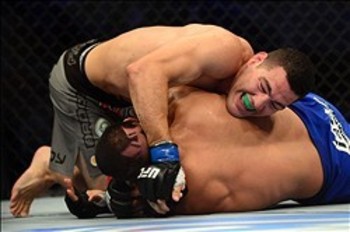 Kyle Terada-US PRESSWIRE
Another great wrestler-on-wrestler matchup. Damn...lots of good fights for Evans down at middleweight.
At a minimum, it seems this one may get Dana White's vote.
Vitor Belfort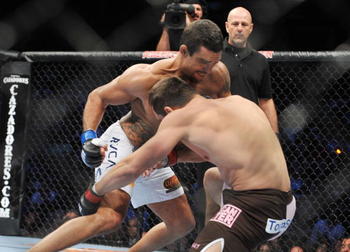 Jon Kopaloff/Getty Images
Even though they appear to be training together for the moment, this is still a great matchup. Might have to give the initial lean to "The Phenom."
Anderson Silva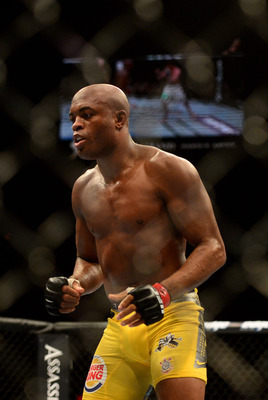 Mark J. Rebilas-US PRESSWIRE
Gotta include him, despite all this crazy speculation.
No question that Evans has the game to mismatch with Silva. I'm sure Evans sees that, and it's probably a good amount of what's driving this decision-making process.

Scott Harris is a featured columnist for Bleacher Report MMA and a contributing writer for the site's Caged In blog. He also has a new Twitter account; follow along @ScottHarrisMMA.
Keep Reading