5 MLB Deadline Deals Teams Already Regret Making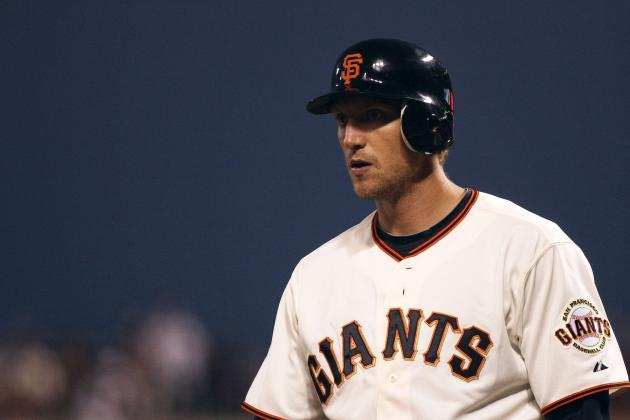 Kelley L Cox-US PRESSWIRE
It often takes years to accurately judge a trade. Generally, the implicated prospects and veterans must mature and retire before we can conclude anything.
The following 2012 deadline deals are exceptions. Teams that executed them already have regrets.
All exchanges completed between the All-Star break and non-waiver trade deadline were considered, but only the most tragic gained inclusion.
These recently moved players haven't performed as anticipated with their new teams. If tiny samples thus far are indicative of what's to come, various MLB executives will have tough questions to answer.
Begin Slideshow

»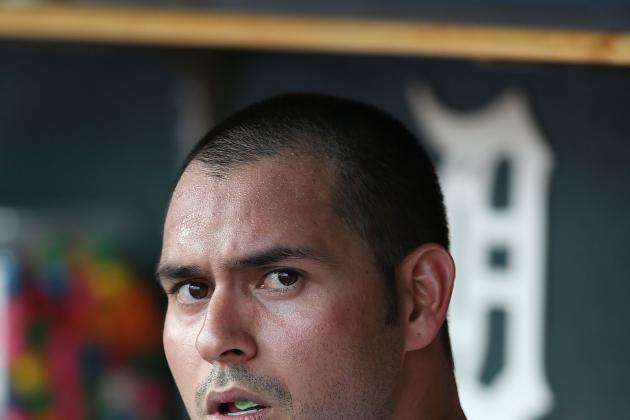 Leon Halip/Getty Images

Regretful team: Detroit Tigers
As July 31 approached, the Tigers identified weaknesses and expressed an urgency to eradicate them, even if it meant increasing team payroll. Clearly, they were buyers in this transaction.
Alas, centerpiece Anibal Sanchez has not pitched like a top-of-the-rotation starter.
Management envisioned him as a No. 3 guy to slot behind Justin Verlander and Doug Fister. Relative to those expectations, his 7.80 ERA through three American League outings is unacceptable.
Most concerning are the 23 hits that Sanchez has allowed in 15 innings (.348 batting average against). The Tigers are weak defensively, particularly in terms or range, so these struggles will continue unless he induces more swing-and-misses.
Detroit could have squeezed equally lackluster production out of Jacob Turner's arm.
Sanchez is in line to leave via free agency when his contract expires this winter. Turner, on the other hand, is an inexpensive, high-ceiling player who will stay under team control through the 2017 season.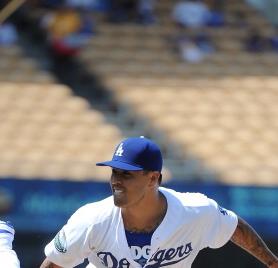 Lisa Blumenfeld/Getty Images

Regretful team: Los Angeles Dodgers
Rental Brandon League does not bolster the Dodgers bullpen.
His Seattle Mariners numbers weren't impressive—3.63 ERA, 1.50 WHIP, 27/19 K/BB in 44.2 IP—even though they were enhanced by playing home games at Safeco Field, a pitcher's paradise. Immediately, we're witnessing a regression.
Let's not forget about an outstanding prospect that L.A. gave up to attain him, outfielder Leon Landry.
The 22-year-old, who was enjoying a breakout season at High-A Rancho Cucamonga, has continued to rake at Seattle's minor-league equivalent (.432/.447/.730 with two HR and three SB through eight games).
At this point, it seems that the Dodgers exchanged a future left fielder for mediocre middle relief.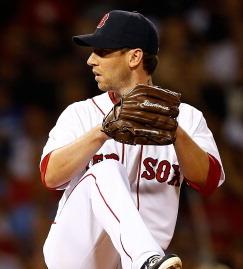 Jared Wickerham/Getty Images

Regretful teams: Arizona Diamondbacks
The Snakes sought starting pitching at the trade deadline (via MLB Trade Rumors). Notably, Matt Garza and Cliff Lee were linked to the third-place Arizona Diamondbacks.
That search proved to be fruitless, so they consented to this detrimental move.
Arizona downgraded its bullpen by swapping Craig Breslow for Matt Albers. The latter pitches to a low strikeout rate that will surely hurt him during games at hitter-friendly Chase Field.
Scott Podsednik was supposed to be the equalizer, but after refusing a minor league assignment, the D-Backs were forced to release him.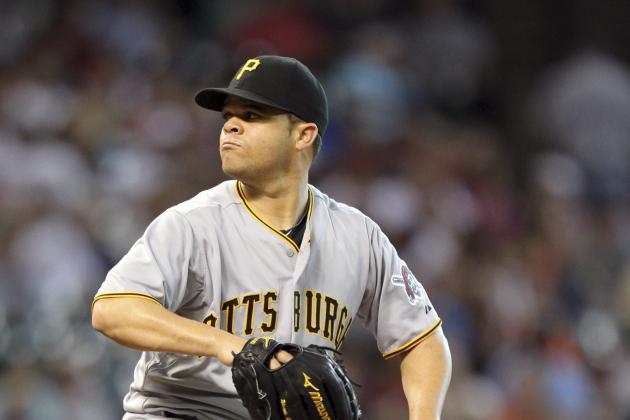 Bob Levey/Getty Images

Regretful team: Pittsburgh Pirates
No one should have been shocked to learn that Wandy Rodriguez was dealt at midseason. The Houston Astros are committed to rebuilding, and his ugly contract was holding up the process.
But of all the potential destinations, Pittsburgh?!
The Pirates operate with a $52 million payroll, which means they can't take on monstrous deals, even if they are competing for the first time in a generation. Declining veterans who lack considerable playoff experience are especially off limits.
Though Houston included cash considerations to make this happen, the Bucs will still be on the hook for $10.2 million through 2013 and another $7.5 million if Rodriguez exercises his player option in 2014 (via BaseballProspectus.com).
Meanwhile, his first three starts in a new uniform haven't been very promising (0-2, 4.74 ERA, 1.42 WHIP).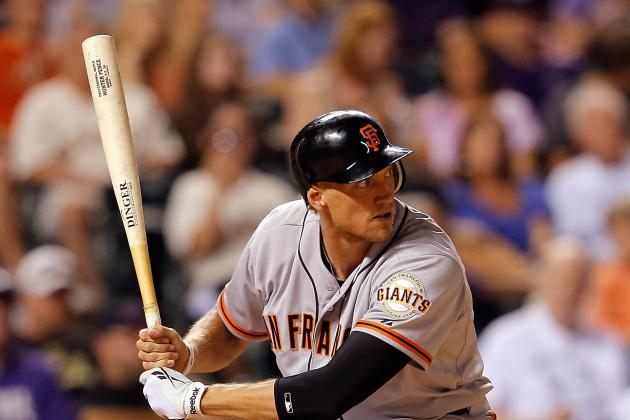 Doug Pensinger/Getty Images

Regretful team: San Francisco Giants
Landing Hunter Pence was a huge relief for Giants GM Brian Sabean, who had been pursuing the right fielder for a full year, according to CSNBayArea.com's Rael Enteen.
However, this coveted bat has been inserted into the middle of the order and failed to produce when it counts.
He has driven in seven runs, but none in competitive games. With or without Pence, the Giants lineup would have heated up.
His .140/.156/.209 triple-slash line since the trade is Jason Bay-esque (.152/.242/.275), a fitting comparison considering that he'll be paid a Bay-esque salary in 2013.
This offseason, Pence is headed to arbitration for the fourth and final time. After Pence left the negotiating table with $10.4 million in January, Matt Swartz of MLB Trade Rumors projects a $14.3 million payday in 2013.
Sabean dreads that inevitable eight-figure sum and regrets parting with prospects Tommy Joseph and Seth Rosin.