WWE: 5 Suggestions to Turn Jinder Mahal into a Main-Event Heel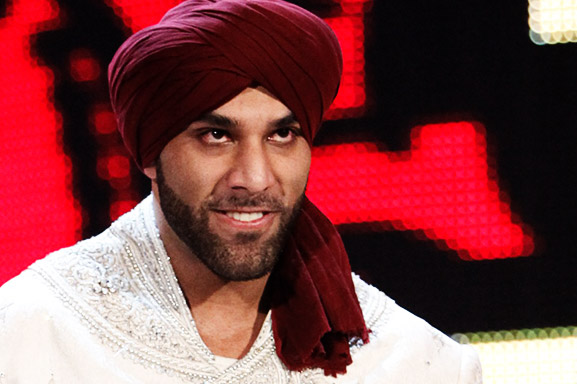 Image property of WWE
Despite his limited presence on WWE programming throughout most of 2012, Jinder Mahal may be the next midcard superstar to make his way to the main event.
Over the past couple of weeks, Mahal been featured more on WWE television, a shift which seems to be the new norm for the Indian-Canadian superstar.
Mahal may not have many fans now, but as a young wrestler brimming with potential, there is no reason why Mahal cannot be the next great WWE superstar.
Begin Slideshow

»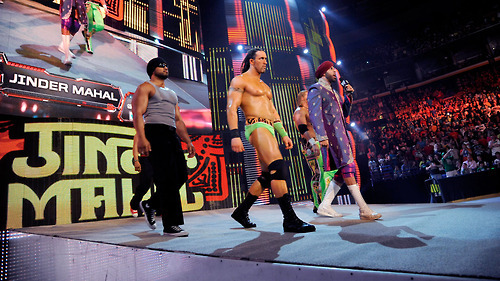 Image property of WWE
One of the quickest way to make a midcard talent seem notable is to have him lead a stable.
The action has been done countless of times over the years, but now that the WWE lacks such a force, it may be time for Mahal to bring back this wrestling tradition.
A hint of the members of Mahal's heel faction were witnessed during the 1,000th episode of Raw, when he led out Curt Hawkins, Tyler Reks, Drew McIntyre, Hunico and Camacho in an ambush against Kane.
Together these men, led by Mahal, could take the WWE by storm.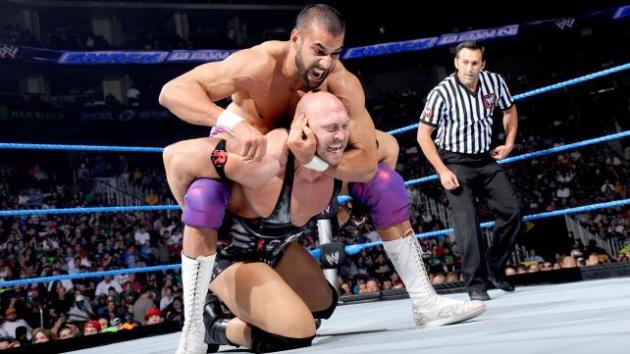 Image Property of WWE
Mahal's finishing maneuver, the camel clutch, is a legendary move.
Invented by Gory Guerrero—Eddie Guerrero's father—the move has been used by great wrestlers throughout the years. Unfortunately, rather than aiding Mahal's career, it may be hurting it.
While the move is a great submission hold, as with most wrestlers who use a submission hold as their only finishing maneuver, it can make matches predictable.
If Mahal is ever going to dominate the company's roster, he needs to have a move of his own.
I, for one, suggest the Rage-Mahal—I don't know what it looks like, but it sounds cool enough.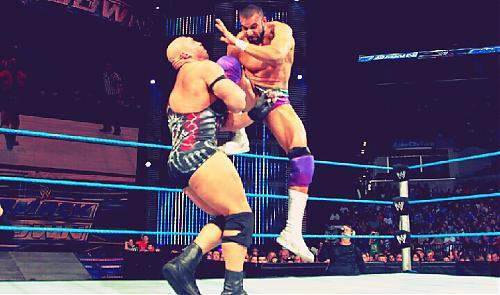 Image Property of WWE
In the past weeks, Mahal has come close to defeating Ryback, each time fleeing the match before a decision is called.
The action is a classic heel action. Technically, Mahal has yet to be pinned by Ryback, making him the only person not to lose to the unstoppable machine.
If the WWE really wants to make their feud be meaningful, both men need to be placed in a gimmick match that would finally help them settle their differences.
A falls count anywhere match could be an interesting way for Ryback and Mahal to end their feud while allowing both men to be part of a match type that neither has been part of before.
Similarly, and perhaps more useful, a cage match between these two men could be a great way to put both of these men over without necessarily halting their respective pushes.
Per cage match stipulations, Mahal could cowardly escape the cage and win—making him be the first person to defeat Ryback in a scenario that does not make the thus-far undefeated superstar look weak.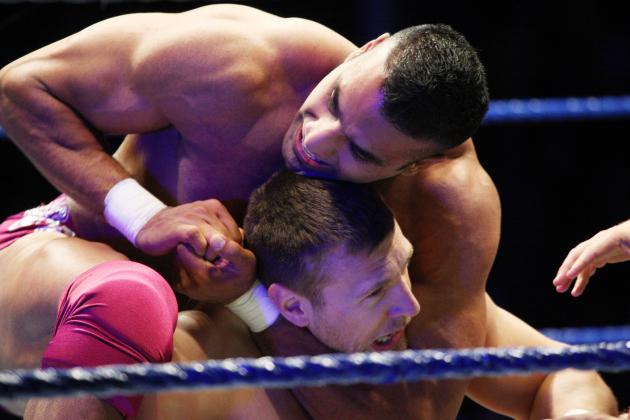 Gallo Images/Getty Images

There is not bigger mistake that the WWE can make than to push an upcoming superstar down the throats of the fans.
If Mahal is to one day become one of the top heels on the WWE's roster fans need to see him climb his way to the top.
The biggest mistake that the WWE could do with Mahal is to place him at the top without first having him overtake some midcarders.
Mahal's rise to the top would be most impressive not if he suddenly appeared there, but instead if he defeated everyone in his path to get there.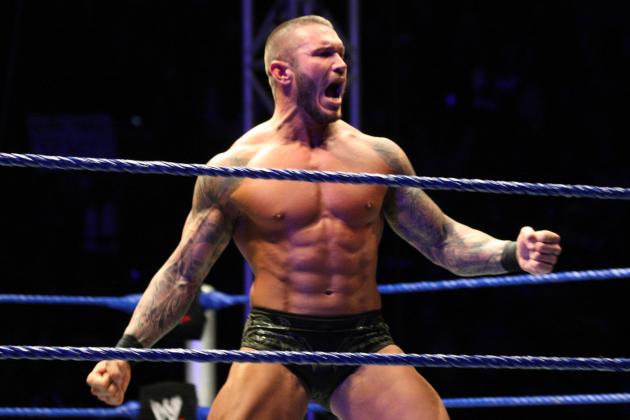 Gallo Images/Getty Images

The best way to push a young superstar is to place him in a notable feud against a veteran superstar, and while Mahal has been part of some feuds in the past, most of them have been against other young superstars.
In order to build up Mahal as a formidable heel, it is important that he enters a feud against someone that the WWE already cares about.
Enter Randy Orton.
While a feud between Randy Orton and Jinder Mahal may not be the best idea in the immediate future, a program between these two men might make for interesting television down the road.
The feud seems almost natural. Mahal has already established himself as an arrogant heel what better way to test his brashness that to put him in a feud against the most arrogant WWE superstar—Randy Orton.
If the WWE expects fans to treat Mahal as the "next big thing," Mahal must prove his worth by showing that he can keep up with the big boys.
Luis invites you to be part of his journey as a sports writer by following him on Twitter:https://twitter.com/luchalibrelife or via Facebook subscription:https://www.facebook.com/lcampos1990