Federer vs. Murray 2012 Olympic Men's Gold-Medal Final: Live Score and Analysis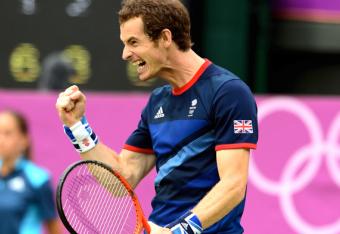 The roof is open, the sun is out and the Wimbledon rematch is on between Andy Murray (Great Britain) and Roger Federer (Switzerland). This time, Olympic gold is on the line.
For Murray, the gold would prove he could compete with the "Big Three" in majors.
For Federer, an Olympic gold medal in singles is the only missing piece in his trophy cabinet.
Stay tuned for updates, as I will also be tweeting about the match! Tweet to @Jeff_Cohn
Ivan Lendl has surely been a great coach for Andy Murray as he has helped him to win a title that would've otherwise seemed unattainable.
Well, that does it for the live coverage of the match.
I hope you enjoyed the updates and match (especially the Murray fans) and I will see you again shortly at the US Open!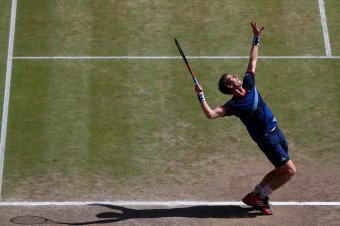 Clive Brunskill/Getty Images
Andy Murray has done it for Great Britain! He has defeated Roger Federer 6-2, 6-1, 6-4 at Wimbledon to become the first player in history to beat the Swiss player in straight sets on Centre Court.
Whoever put their money on Andy to win from the semifinals will be very happy with their investments right now!
The crowd is still erupting as Roger Federer exits a place that he has called home for an entire decade.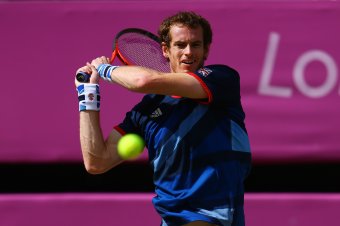 Paul Gilham/Getty Images
The Swiss Maestro holds at love in around a minute-long game. This was the Roger Federer we expected to see, but unfortunately he did not come alive until this third set.
This will be the longest changeover of Murray's life. Let's see if he can get the job done! Stay tuned for updates!
Andy approaches the net and brilliantly puts away the volley. He is up 5-3 and is so close to defeating the No. 1 player in the world.
Federer fights off double break point on his serve and changes it up by hitting a deft drop volley.
RF has just won one of the best points of the match but is still down two sets, a break and 4-3 in this set.
Roger can still be happy after the match that he is further ahead of Novak Djokovic as the No. 1 player in the world than he was after Wimbledon.
He can also cherish his first ever Olympic singles medal, though it would be a silver and not a gold, like Rafael Nadal captured in 2008.
Andy Murray plays a great passing shot off the forehand side to hold comfortably.
He is now two games away from a gold medal! 4-2.
Andy Murray steps in nicely on his backhand and absolutely rips it cross-court.
He breaks Roger to go up 3-2! What a performance so far!
Murray holds at love and is getting closer and closer to the finish line and the Olympic gold medal.
It is tied at two games apiece in this third set. Who do you think will win? In how many sets? Post your predictions below in the comments section!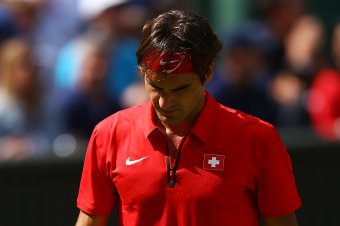 Paul Gilham/Getty Images
With the exception of a very easy volley put-away being placed in the doubles alley, Roger is starting to play more like himself.
He still has a mountain to climb and it is unclear whether or not he can even take a set or break Murray.
Quick holds for both players. 1-1.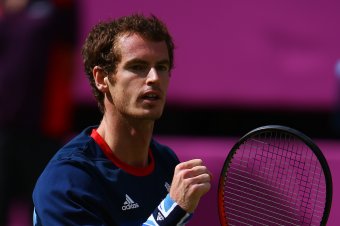 Paul Gilham/Getty Images
Roger sees another break point opportunity but is still unable to break the Murray serve at all.
Great Britain leads Switzerland two sets to love.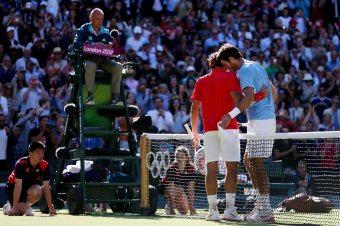 Clive Brunskill/Getty Images
Roger is on the board with more aggressive (and less careless) shots.
Great Britain will now have a chance to be up 6-2, 6-1 in this gold medal round.
Update: After Juan Martin del Potro's upsetting loss to Roger Federer in the semifinals, he has won the bronze medal against Novak Djokovic 7-5, 6-4! What a way to rebound!
Andy is now up 5-0 and about to take a two-sets-to-love lead.
Federer has been in many of the games but was unable to make any dent on his opponent.
Roger Federer is down a double break and 4-0 in the second set.
He double faulted the game away and is very shaky at the moment.
Can he come back? Not if he keeps playing like this and Andy continues to take the ball to him.
Feds hits a smart drop shot to win the first point on his rival's serve.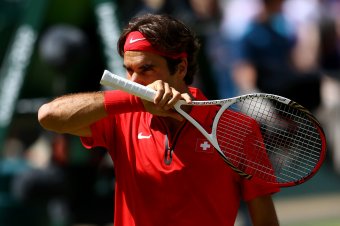 Paul Gilham/Getty Images
Murray finally holds to go up 3-0! He has won nine of the 11 games played in this match.
It seems like an eternity since Roger last served since that game was the longest of the day.
Feds adds some extra juice to that forehand of his and gives himself a sixth break point in this game alone. Stay tuned for what happens next!
In other news, Del Potro is up a break and leads Djokovic 4-3 in the second set.
Oh no! Andy does not pull away just yet...we are at another prolonged deuce game.
Lucky Murray! Roger displays two mishits and errors, which was superseded by Murray hitting two winners off of the net cord to break at love.
Andy double faulted the first point of his service game, however.
Andy holds at 15 to go up 1-0 in this second set.
Roger needs to play more aggressively and with much fewer errors.
Roger just netted an overhead in the opening point of his service game.
What do you make of this match so far? Let me know in the comments section below!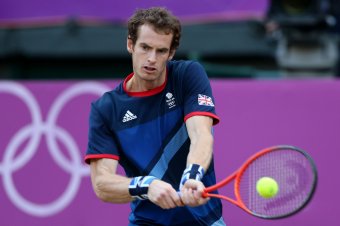 Clive Brunskill/Getty Images
Federer attempts to charge a net a few too many times and makes repetitive errors.
Murray prizes in on the double break and the victory of the first set, 6-2.
Another deuce game (as expected) but the Scot holds and it is now 5-2 in this opening set.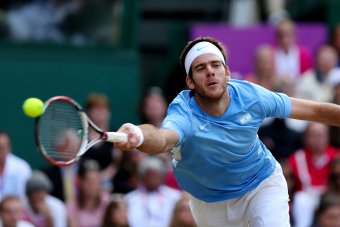 Clive Brunskill/Getty Images
Update: Del Potro has taken the first set off Djokovic 7-5 on Court One.
Murray breaks with a hard, flat backhand to Roger's backhand! 4-2 Murray...let's see if he can consolidate the break.
Clive Brunskill/Getty Images
Some great exchanges and Murray goes up 30-0 on Roger's serve.
He sees an opportunity to break but it is to no avail.
This definitely feels like the Wimbledon rematch—neither player is having a stroll in the park on his serve.
The physicality of playing long service games can be taxing but these guys seem to hide it well.
Still at deuce in this game...
This article is
What is the duplicate article?
Why is this article offensive?
Where is this article plagiarized from?
Why is this article poorly edited?