These fateful words, released in a statement by Van Persie on his official website one month ago, didn't evoke anger in me:
"I've thought long and hard about it, but I have decided not to extend my contract.

"This is an update for the fans about my current situation. I have kept quiet all this time out of respect and loyalty for the club and as agreed with Mr (Ivan) Gazidis and Mr (Arsene) Wenger, but since there is so much speculation in the media, I think it is fair for you guys to know what's really going on at the moment.

"As announced earlier this year I had a meeting with the boss and Mr Gazidis after the season. This was a meeting about the club's future strategy and their policy. Financial terms or a contract have not been discussed, since that is not my priority at all.

"I personally have had a great season (he scored 37 goals in all competitions and was named the Professional Football Association's Player of the Year) but my goal has been to win trophies with the team and bring the club back to its glory days.

Out of my huge respect for Mr Wenger, the players and the fans I don't want to go into any details, but unfortunately in this meeting it has again become clear to me that we in many aspects disagree on the way Arsenal should move forward."
They didn't cause me to unleash a caustic diatribe about the fickle nature of the modern footballer, or the severe ingratitude of a player riding the back of one exceptional, injury-free season to vault himself off the Arsenal ship and onto another.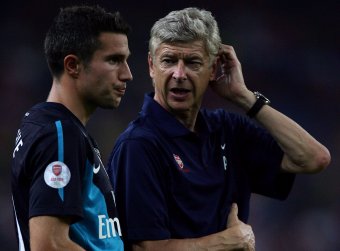 Stanley Chou/Getty Images
I didn't decry Van Persie's choice of medium through which he relayed his message. I did none of these things, not because I had passed into that stage of grief where you go from anger to resignation in response to a situation.
To be quite frank, I didn't see the purpose in reacting. Because until Van Persie put pen to paper on a new contract—either for Arsenal or the one of the medley of clubs purported to be chasing him by various rumor mills, there really was no point in unleashing a torrent of criticism I might later come to regret.
The entire saga reeked of the "will he, won't he, Oh I hate his guts, Oh wait, he's decided to stay; I take back what I said spiel of Wayne Rooney's own contract ordeal, which fired into being in October 2010.

We've Already Seen This with Rooney
Days after publicly dismissing Manchester United as a "club on the decline," days after being rumored with a move to Manchester City, days after a band of some 40 United supporters gathered outside his house with mischief on their minds, Rooney did a 180-degree turn and signed a five-year deal to keep him at Old Trafford until 2015.
Like Van Persie, Rooney was coming off what many believed was his best season. Like Van Persie, Rooney had thrived after the man widely considered to be the team's best player (in that case, Cristiano Ronaldo), had left for Spain.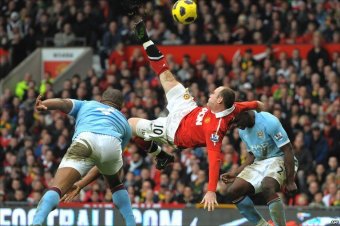 Rooney went through the de facto public relations works after the deal was finalized, apologizing to his teammates before a training session. The gesture was "well received," according The Guardian.
As was his statement to the supporters, in which he expressed what might as well have been called "extreme remorse."
"I'm sure the fans over the last week have felt let down by what they've read and seen," Rooney said.

"The fans have been upset, but my message to them is that I care for the club. I just want it to continue to be successful. My position was always from concern over the future.

"Some fans may not take to me again very quickly. It may take time. But I will give everything. I will give 100% and try to build that relationship back. The fans have been brilliant with me since I arrived and it's up to me through my performances to win them over again.

"In the last couple of days, I've talked to the manager and the owners and they've convinced me this is where I belong. I'm signing a new deal in the absolute belief that the management, coaching staff, board and owners are totally committed to making sure United maintains its proud winning history—which is the reason I joined the club in the first place.

"The manager made it clear that the door was still open for me to sign. That's when I spoke to my agent. I said: 'Let's go and sit down and get it resolved.' We went in and spoke to the manager, the Glazers (owners of the club), and David Gill (the chief executive) and sorted out."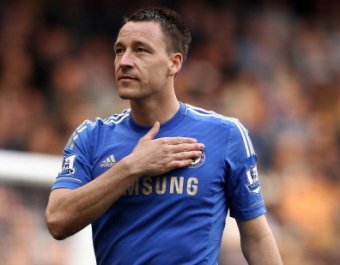 Ian Walton/Getty Images
Never mind the awkward phrasing; the message was simple and direct, and hammered its point home.
Alex Ferguson had his own views of the situation.
"Sometimes, when you're in a club, it can be hard to realize just how big it is and it takes something like the events of the last few days to make you understand. I think Wayne now understands what a great club Manchester United is. I think he's realized the enormity of Manchester United.

"Sometimes you think something's better elsewhere but once all that publicity came out...I think the impact of it and the response from everyone resonated with Wayne quite a lot, and he had second thoughts.

"He has apologised to me and the players, and I think he'll do that with the fans, which is important, because we've all been hurt by the events of the past few days. I always feel it's a quality in a person when they say they're sorry and realise they've made a mistake.

"No one is jumping ship, everyone is on board and we push on now and we'll see the real Manchester United."
A side not of sorts: in the wake of this surprising about-face, Wenger voiced his belief that new contracts not be signed until a player's current deal has expired. Given the winding turns of this latest protracted, problematic saga he's faced with Van Persie—not to mention that of Samir Nasri's a summer ago, you can hardly blame him for that keen desire.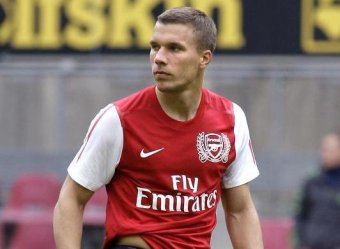 But back to Van Persie

I could launch into various aphorisms, or distill some noble truth (or trope) about the timeless nature of this sort of situation.
I could launch into a tirade about how Rooney's loyalty lay not with United in the end, but in something far greener (he had more than doubled his weekly wages as a result of the new deal).
I know that it's now trickled into history, and that this particular brand of history—like so many others, may not repeat, but it does rhyme.
What played out with Rooney—that Hollywood script of a hero's journey, and the rise from ignominy to reclamation (at least in the eyes of their supporters), had previously been seen with John Terry spurning the advances of Manchester City in order to remain on the books at Chelsea (turns out, an increased sum was involved in that case as well).
I'm not calling Robin van Persie a mercenary, and I'm certainly not going to chastise him for the way he's handled this entire scenario. But as in any occupation—and while we may forget it sometimes, football remains a job—money plays a key factor in future decisions.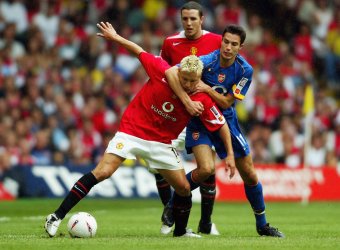 Stu Forster/Getty Images
But I think Van Persie's motives extend past the monetary sort. I think he was speaking—er, typing—the truth when he said that he was leaving Arsenal because of a disagreement in the way the club was moving forward.
That looks to be finally changing—moves to bring in Lukas Podolski, Olivier Giroud and Santi Cazorla (not to mention a potential loan deal for talented midfielder Nuri Sahin)—international players all, has signaled a sea change in Wenger's offseason recruitment. He is spending, and spending big.
Maybe Van Persie wishes he could rescind that statement, or maybe he realizes there were better ways to make his voice known. But I recognize his desire to ground his situation in fact, what with the rumors beginning their deluge around him.
Like LeBron James's decision, there were better ways. And I bet that like the NBA superstar, Van Persie would acknowledge that.
But we'll never know, at least not for awhile yet. What we can do, then, is treat the events that will take place until the August close of the transfer window as they come, and not before.
Because chances are, just as Rooney's and Terry's own mismanaged situations were eventually swept under the rug—in Rooney's case, it was a sweeping, acrobatic goal scored against Manchester City mere days after his new contract was made official; for Terry, I doubt any Chelsea fan holds him in contempt after he helped lead the side to a Champions League title (though he didn't play in the final)—some fantastic exploits from Van Persie will sooth the searing hatred currently simmering in fans' hearts.
Or maybe he won't. We won't know for a few weeks' time.
But what we can do is treat the player with the respect allotted to him until he makes his final decision. The personal statement was certainly untoward, but to his credit, Van Persie has yet to voice his desires again. Eden Hazard, this is not.
We can make a conscious decision not to allow ourselves to be hooked 'round the navel at the newest rumor concerning his future, allowing agony or ecstasy to exert a stranglehold upon our hearts and minds.
Because chances are, the rumors will probably fall flat. Like, say, an agent confirming that a move to, say, Juventus is imminent, only for the "development" to fizzle, rather than sizzle, days later.
Football tends to be like that.