UFC on Fox 4 Results: What We Learned from the Light Heavyweights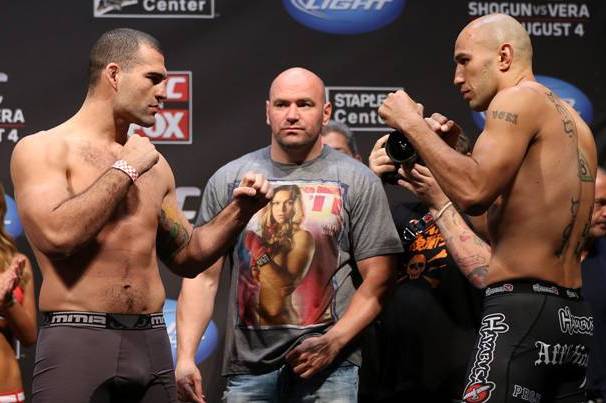 The UFC made its fourth appearance on Fox, and it put on a show. None of the fights on Fox were a disappointment, and none went the distance.
While the card was most important to the UFC and its attempts to reach out to a wider audience, it was also very important to the light heavyweight division.

The most impressive light heavyweight victor of the night would get another chance to defeat Jones. Machida, Bader, Rua and Vera were all vying over top contender status.

Here is what we learned from the performances of tonight's competing light heavyweights.
Begin Slideshow

»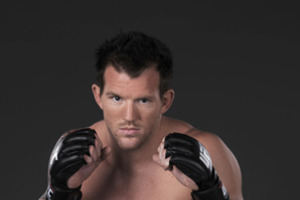 I was expecting more out of Bader tonight. However, Bader badly overestimated his abilities, and it cost him a chance at the title.

Bader talked about the leaps and bounds his boxing made when he switched to a new coach. And he wasn't lying. The old Bader who was happy to rush in and land a big right would have been quickly defeated by Machida.

However, Bader's instincts and impatience got the better of him, and he went for an ill-advised wide swing against Machida. Machida countered, and Bader was instantly out.

It's OK for Bader to try using his hands against a great striker, but it is important to always be willing to fall back on his other strengths. Machida is not at all easy to take down, but he is harder to outstrike.
Bader should have realized that he was fighting a losing battle on the feet earlier than he did, and should have pursued more takedowns.

Bader is good, and is clearly a top-10 light heavyweight. However, he needs to both work on his striking and his ability to cover the distance to land strikes or secure takedowns. Machida fights from almost the same range that Jones does, and there's no way Bader could deal with Jones' distance if he couldn't at all deal with Machida's.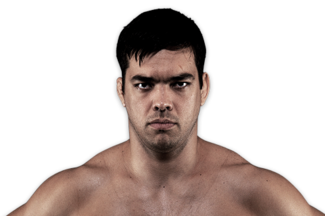 His record considered, I firmly believe Machida is one of the two most-skilled light heavyweights in the division.

That's obviously a very debatable claim given his record in his last five fights, but I don't put too much weight on his losses. A loss to Jones is practically standard among top light heavyweights. He did have one bad performance against Rua, he did not look bad in his controversial win over Rua. He looked indecisive in his controversial loss to Jackson, and yet, he was the one that almost finished that fight.

Bader is not a bad fighter. He's a very good, classic American fighter. A strong wrestler with heavy hands with a boxing-based striking game whose longest range attack is a low-power leg kick.

But Machida simply outclassed him. Machida is better than Bader in the clinch, and would not allow him to get significant leverage or positioning the few times they got within grappling distance. At Machida's distance, Bader's boxing served him very little, and he was easily outlanded before being finished by a picture-perfect counter.

Machida is a brilliantly skilled fighter, and at this point, is still the biggest threat to Jones.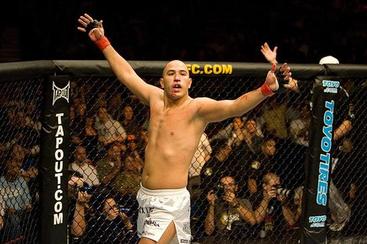 Vera showed solid skills and good heart against Shogun Rua.

After having his ground game thoroughly exploited by Rua, and taking more than a few shots, he started to find some momentum about midway through the second round. He began to land big shots and combinations of his own, and pushed Rua hard.

But Vera got put in bad positions many times on the mat by Rua, who is not a spectacular grappler by any measure. His back was taken multiple times, and his guard was usually passed without much trouble. He also struggled to do damage in the instances where he found himself on top.

He also took a lot of punches that came in at unimpressive speeds. Vera is a strong fighter offensively on the feet, but this doesn't fully compensate for his other deficiencies. Poor striking defence and poor overall grappling would spell his demise at the hands of most upper-level light heavyweights.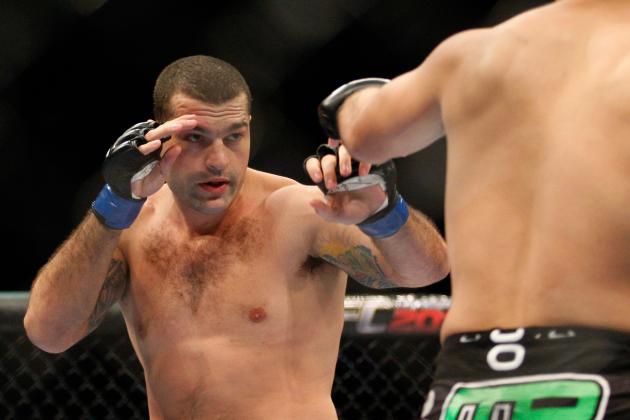 Richard Wolowicz/Getty Images

It's a good thing Rua turned down his fight with Glover Teixeira. He would have been wrecked.

Vera is not an unskilled fighter, but the fight was far more even than it should have been. After landing some damaging shots in the first round and the beginning of the second, he let Vera seize some momentum. Rua took far too many strikes, and took far too long to finish a less skilled and less dangerous fighter.

And what's worse is that this fight isn't an aberration. He also looked slow and sluggish against Henderson. It was only when Henderson badly gassed himself that Rua was able to put on any consistent offence.

And while he would probably have lost to Jones even if he was in perfect health, he was quite clearly at least somewhat sluggish in that fight as well.

Based on these performances, I can't see Rua beating the elite of the division. I am certain Machida would get the better of him in a third match, and can't envision Shogun beating Jones, Evans or Gustafsson either.

It is possible that Rua can regain his former dominance. Perhaps Rua will dedicate more of his time training to cardio, and will be able to push fighters harder for longer. But as he is now, he can hardly be considered an elite light heavyweight.