UFC on Fox 4 Results: Power Ranking the Main Card Fights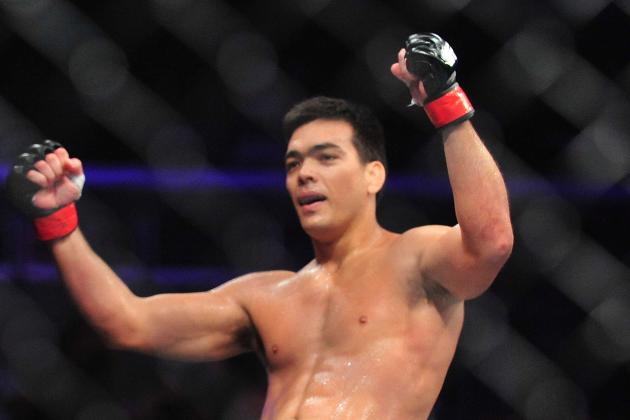 Gary A. Vasquez-US PRESSWIRE

The UFC's fourth venture to network television was an absolute hit, as each main card fight showcased furious finishes and fantastic action inside the Octagon.
With four high-octane bouts Saturday, the UFC proved what all the buzz is about, and those who caught the fights in person in Los Angeles and on Fox were left salivating for more.
Four impressive finishes, four big wins—which was the best?
Start the slideshow to see how these phenomenal bouts stack up.
Begin Slideshow

»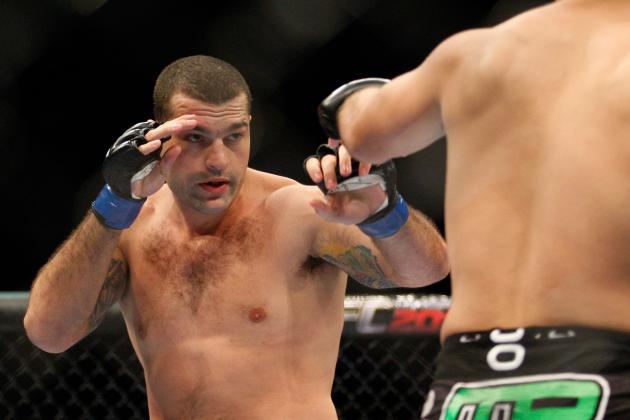 Richard Wolowicz/Getty Images

Mauricio "Shogun" Rua defeated Brandon Vera at UFC on Fox 4, but he did very little to rocket his stock in the light heavyweight division.
We already knew he could hit hard, we already knew he had poor conditioning, and he showcased each of these elements against Vera.
Vera showed more grit and determination than he has in the past, but the fact remains that he got knocked out and squandered a chance at UFC gold in the process.
Both guys will be remembered for an entertaining brawl and solid main event on prime-time television, but this was not the finest showing of mixed martial arts prowess to ever grace the Octagon.
This fight was good, but it was the least impressive of the main card bouts.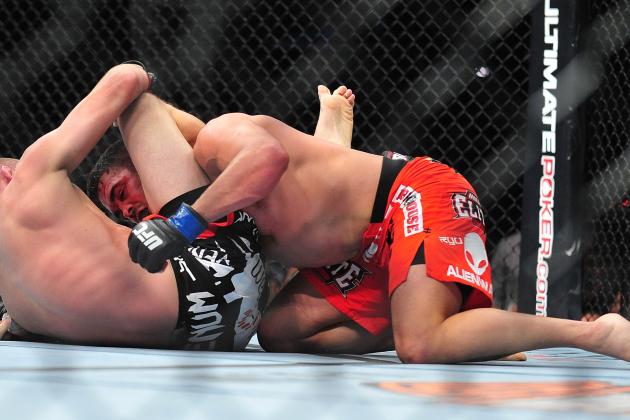 Gary A. Vasquez-US PRESSWIRE

Saying that this matchup was the third-best out of four fights really speaks for just how strong this card was.
On other cards, Joe Lauzon versus Jamie Varner is easily the best fight, but, as it is, there were two better on this evening.
Varner and Lauzon showcased well-rounded attacks throughout the bout, and the matchup was a story of Varner's power versus Lauzon's conditioning and technicality.
After being swept in the third round, Varner found himself on the wrong end of a triangle choke, and the former WEC champion was forced to tap out or pass out.
For taking the fight on short notice, though, Varner still impressed, and I do not think he loses any traction in the division with this performance.
The fight was a war, and in a game of inches and split-second decisions, Lauzon was simply sharper down the stretch.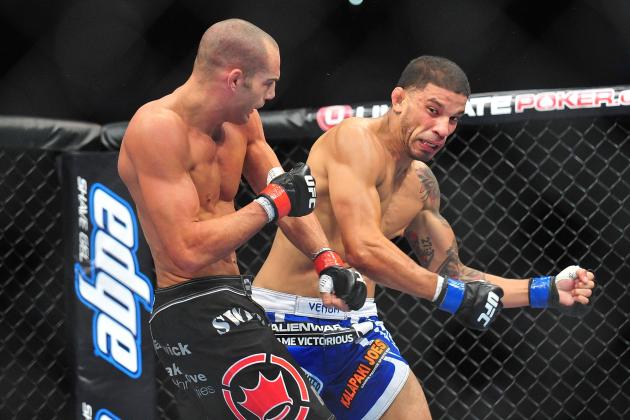 Gary A. Vasquez-US PRESSWIRE

NostraMarques Johnson was dead on with his prediction of his matchup with Mike Swick.
Leading up to the fight, Johnson said there was a "100 percent chance somebody is going to sleep," and he was right.
The bad news for Johnson is that it was him that was going to sleep, and "Darkness" was on the beating end of Mike "Quick" Swick's dramatic UFC return.
After a nice takedown, Swick landed a perfect right hand that turned out Johnson's lights, and just like that, the bout was over.
Before the finish, though, both fighters stood toe-to-toe and threw heavy leather, with each man experiencing moments of success.
As was the case with Varner and Lauzon, it only took one shot to end it all, and Swick landed in dramatic fashion.
In one of the most "feel good" moments in MMA history, Swick won after a long layoff, proving he is back to stay.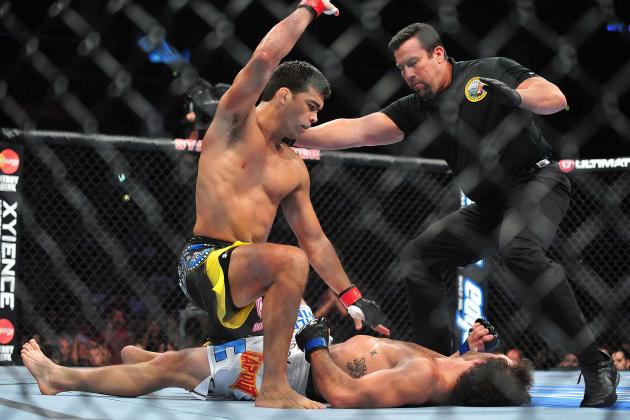 Gary A. Vasquez-US PRESSWIRE

The co-main event of UFC on Fox 4 proved to be the card's best matchup, as Lyoto Machida emphatically knocked out Ryan Bader.
I feel that, while Varner and Lauzon was the most entertaining fight start to finish, Machida earns the top spot on the list thanks to the implications of his victory.
Shortly after the night's main event, Dana White announced that "The Dragon" was next in line for the winner of UFC 151's Jon Jones versus Dan Henderson matchup.
For Machida, the win means he earned another chance at the light heavyweight strap.
For Bader, the loss means he needs to seriously re-evaluate his training and consider switching up his preparations for fight day.
For the fans, well, we just plain win.