2012 Olympics: 10 Coolest Photos from 8th Day of Summer Games
Al Bello/Getty Images
How much fun would it be to be a photographer of Olympic diving?
You'd just get to sit there all day and take pictures of people looking ridiculous as they fall through the sky. The presswire is filled with such images, and the other day someone decided to have some PhotoShop fun with them.
Diving isn't the only Olympic sport that produces great pictures. In fact, they all do.
Here are the top 10 coolest photos from the eighth day of the Olympics.
10. Ready for Her Close-Up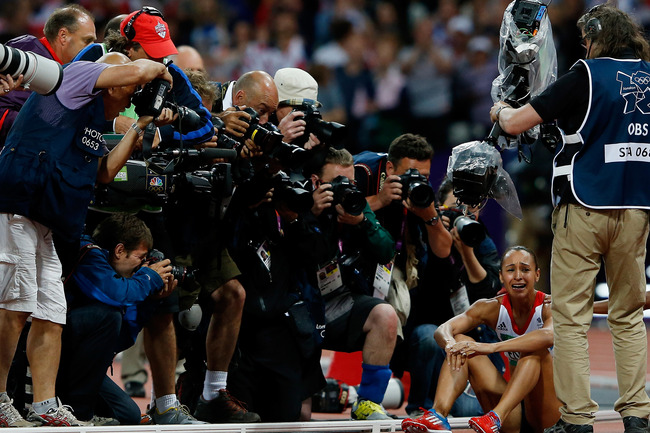 Jamie Squire/Getty Images
Jessica Ennis became a national hero when she won the heptathlon on home soil. After crossing the finish line in the 800 meters, a gaggle of photographers was there to capture the moment.
9. Saddle Soar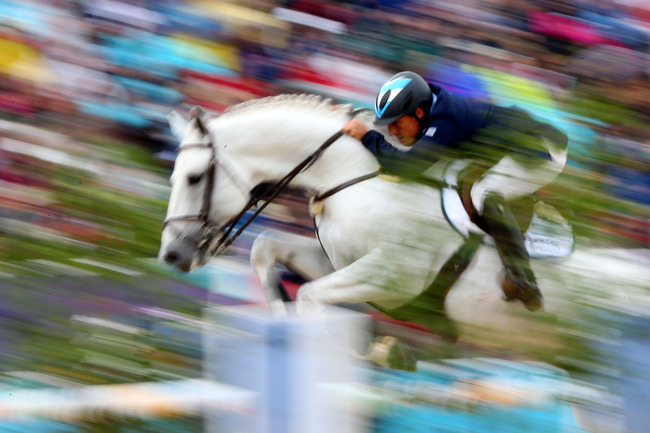 Alex Livesey/Getty Images
This is one of those photos that looks more like a painting than a real-life image.
8. Ball of Volleyball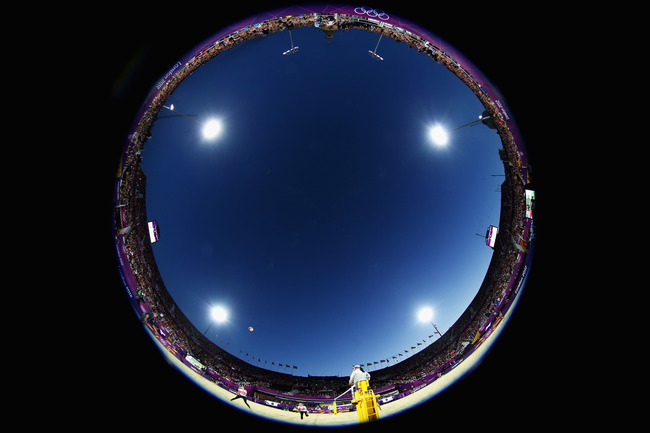 Ryan Pierse/Getty Images
This is a new way to see the beach volleyball action at Horse Guards Parade.
7. Laid out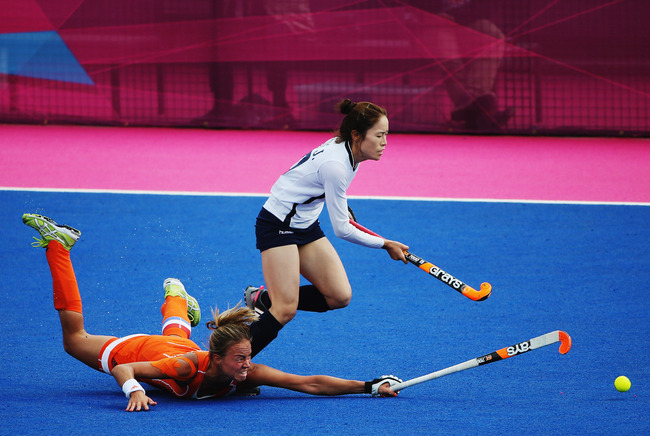 Daniel Berehulak/Getty Images
This Dutch field hockey player really wants that ball and she's not going to get it.
6. Close Call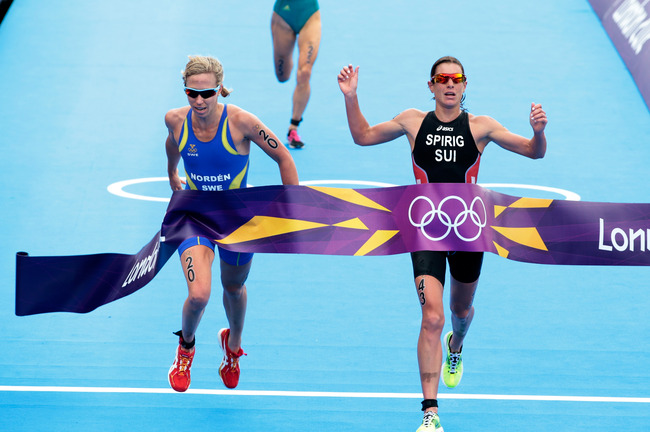 Adam Pretty/Getty Images
A 34-mile course comes down to a photo finish in the women's triathlon. The woman in black, Nicola Spirig of Switzerland, won the race.
5. I'm Walkin' Here!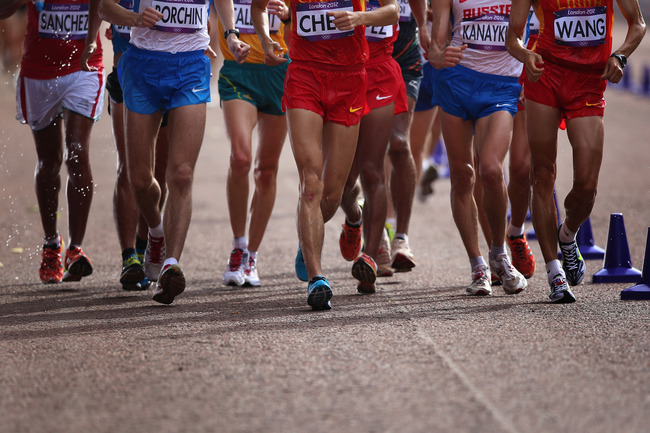 Jeff J Mitchell/Getty Images
If you haven't watched race walking, do it. It is hilarious.
4. Polo Power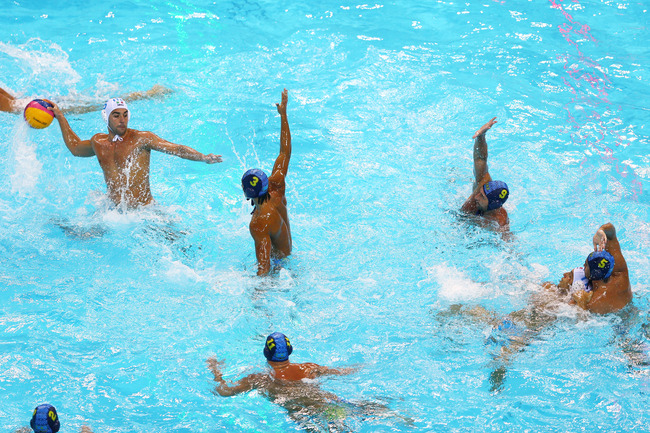 Paul Gilham/Getty Images
Water polo is an action-packed sport played by some of the world's best athletes. It's also very physical. Check out the chokehold on the bottom right.
3. Big Bounce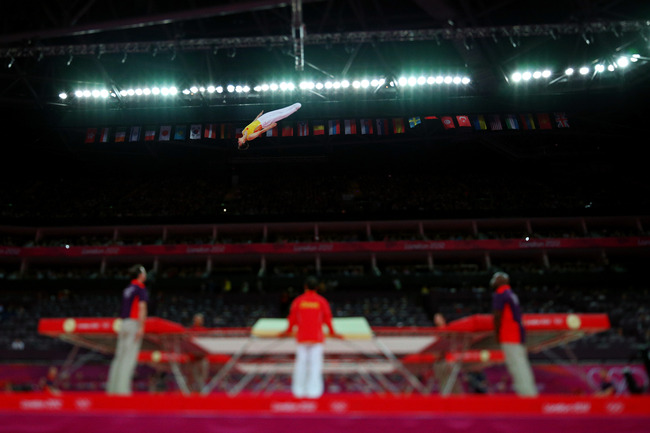 Cameron Spencer/Getty Images
Your Uncle Doug may have had a trampoline in the backyard, but it was nothing like this.
2. Power Stroke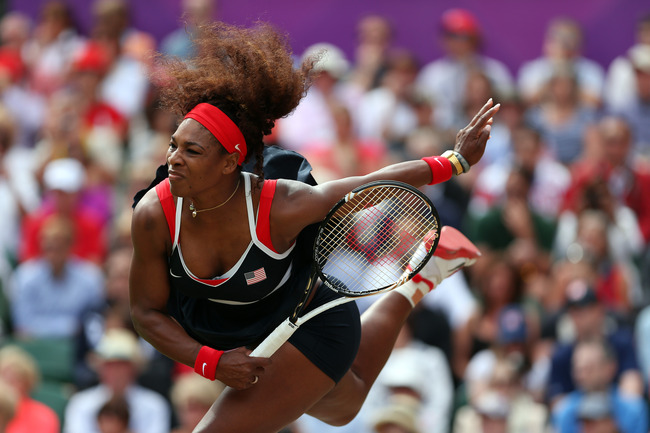 Clive Brunskill/Getty Images
Serena Williams absolutely buried Maria Sharapova in the gold-medal match at Wimbledon, winning 6-0, 6-1.
1. Blades of Glory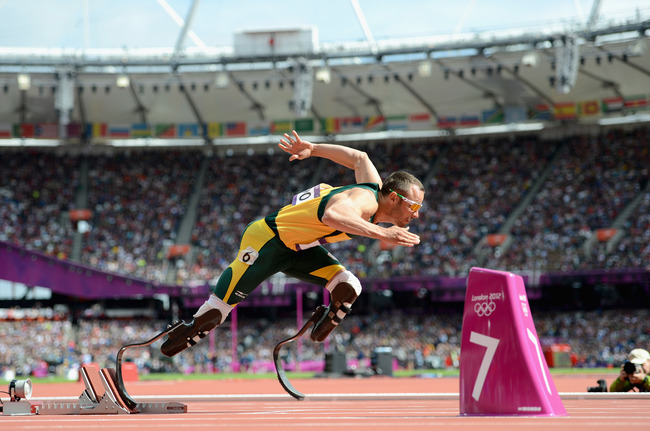 Julia Vynokurova/Getty Images
This image speaks for itself. What a moment...and he made it to the semifinals!
Keep Reading