Triple H's Corporate Action Figure and the WWE's 10 Best Dressed Wrestlers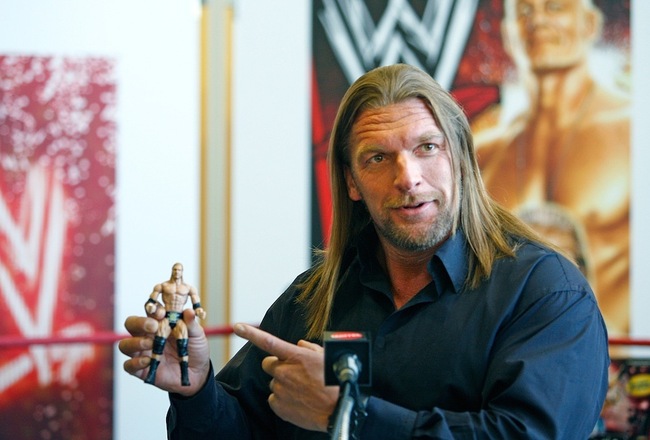 From WWE.com

Triple H's corporate reincarnation will be subject to enshrinement as Mattel will debut a new line of Triple H COO action figures equipped with a suit, tie and pony tail.
Politics not included.
Triple H's new role requires him to dress the part when he's not competing inside the ring, and his wardrobe, while simple, is impressive as he exudes authoritative chic.
But Triple H is not the first, nor is he the last wrestler to routinely don a suit as this look is not limited to authority figures but smug heels as well as champions who want to be taken more seriously.
10. Alberto Del Rio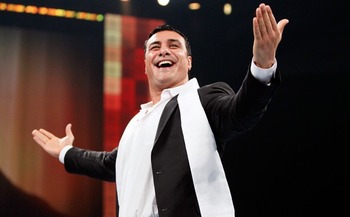 From WWE.com
Alberto Del Rio adds his own flair to the typical aristocratic heel gimmick wearing his patented scarf over his suit with no tie.
Del Rio's outfit is the perfect complement to the steady rotation of luxury vehicles which he is known to drive into arenas.
9. Triple H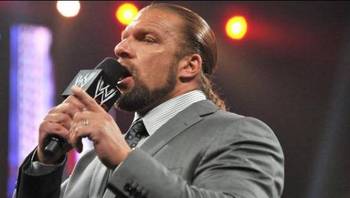 From WWE.com
Triple H doesn't add anything special to his current wardrobe, but his suit-wearing days date back to his time as the leader of the pro wrestling super group Evolution, which was heavily influenced by the Four Horsemen.
Triple H exudes authority with his ensemble of slim-fit suits, usually in dark blue or dark grey.
8. R-Truth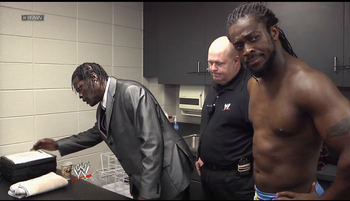 From WWE.com
R-Truth is a surprise entrant on this list with his recent switch to shiny, three-button suits since becoming a tag team champion alongside Kofi Kingston.
Truth is taking advantage of a formal look that has taken the world by storm as he comes off as championship material after having ditched the jeans and T-shirt look while in non-wrestling roles.
7. Chris Jericho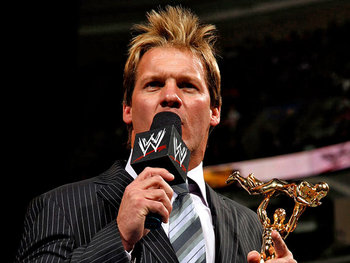 From WWE.com
Chris Jericho's run as a disillusioned heel in 2008 was perhaps the best of his career, and the rock-star wrestler never looked better as he opted to throwaway the skintight jeans rocker look and reinvigorate the slow-talking, well-dressed heel character.
Jericho was known for wearing an assortment of three-piece suit combinations as well as pinstripe suits.
Jericho's success in this role was so potent that it led to a rise in similar slow-talking heels in suits such as The Miz and Alberto Del Rio.
6. Booker T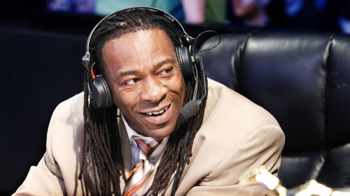 From WWE.com
Booker T makes an at-times played out suit ensemble look cool with his vibrant infusion of suit colors.
Booker T went for this look following what appeared to be a throwaway King of the Ring win that lead to one of the best gimmicks and world championship runs of his career as King Booker.
5. David Otunga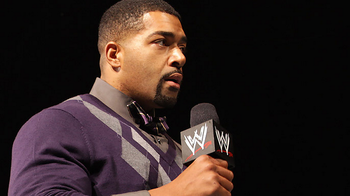 From WWE.com
David Otunga's preppy look, featuring an argyle sweater and bow tie, is a great heat magnet, but it is also a very good look.
Otunga is almost impossible to cheer as he struts around in parades of sweaters, bow ties, and his signature silver dress shoes.
4. The Million Dollar Man Ted DiBiase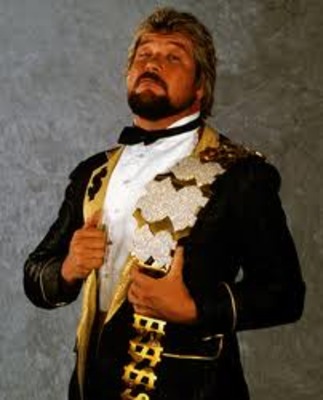 From WWE.com
Ted DiBiase played the aristocrat gimmick to perfection and set the bar for the well-to-do villain both from a character standpoint and from a fashion standpoint.
DiBiase's sparkling black blazer—and sometimes white, among other colors—blazer can easily be considered one of the greatest pre-match accessories of all time, as they brought the whole gimmick together.
3. The Miz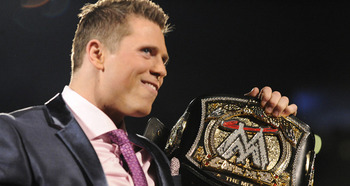 From WWE.com
The Miz always dazzled in a flamboyant onslaught of colorful suit-and-tie combinations while he was WWE Champion for much of 2011.
Miz may have borrowed heavily from the aforementioned Chris Jericho with his particular heel gimmick, but he pulled it off quite nicely and even outclassed Jericho in the fashion department.
2. Vince McMahon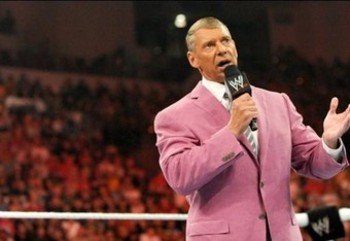 From WWE.com
Vince McMahon is rich and he doesn't mind showing it. Since his early days as as WWE commentator, McMahon has always enjoyed an attention-grabbing mix of formal wear.
McMahon's always-stunning ensemble may have peaked last year when he was fired on RAW while wearing a magnificent pink velvet blazer.
1. Ric Flair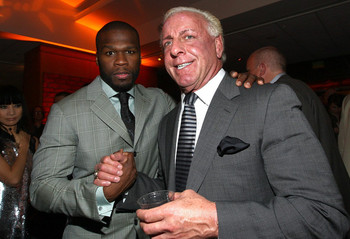 From Zimbio
If Ric Flair didn't invent the well-dressed heel world champion, he certainly innovated it. Alongside the Four Horsemen, Ric Flair set a standard in wrestling and fashion excellence that continues to stand to this day.
Flair's influence bled over to the WWE as part of the very productive Evolution heel stable. Widely considered the greatest in-ring performer of all time, Ric Flair is virtually defined by his incomparable wardrobe.
Follow Big Nasty on Twitter @ThisIsNasty and chime in with some of your favorite wardrobes using the hashtag #BestDressed.
Keep Reading