Olympics 2012: Biggest Disappointments from Day 8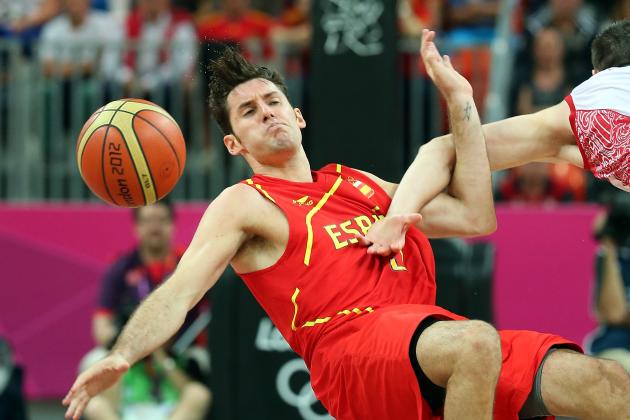 Christian Petersen/Getty Images

Spain's basketball team lost, America lost its top 400-meter runner, and a champion horse decided she wasn't going to jump anymore.
If Team USA's men's basketball team hadn't rallied back to beat Lithuania, it would be one of the biggest sports disappointments of all time.
Thankfully, it pulled it off. There were still plenty of disappointments on the eighth day of the Olympics, however, and here they are...
Begin Slideshow

»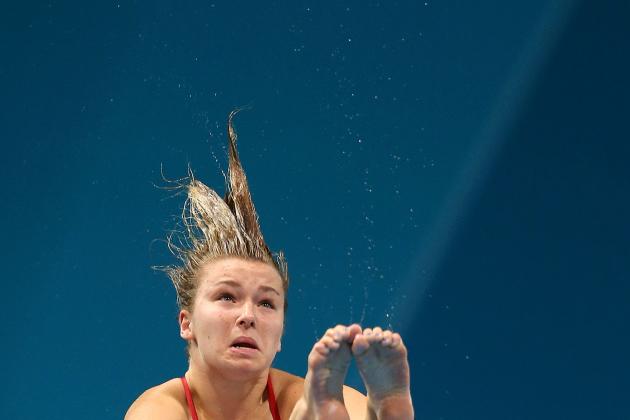 Clive Rose/Getty Images

Hannah Starling and Becky Gallantree both made it into the three-meter springboard diving semifinals, marking the first time two Brits have ever done so.
Things fizzled from there, however.
Starling, 17, was just 0.75 points away from making the final. Gallantree bombed out on a pair of dives and finished 18th.
Hopefully they had enough time to get to the stadium and see their compatriots have a magical night in track and field.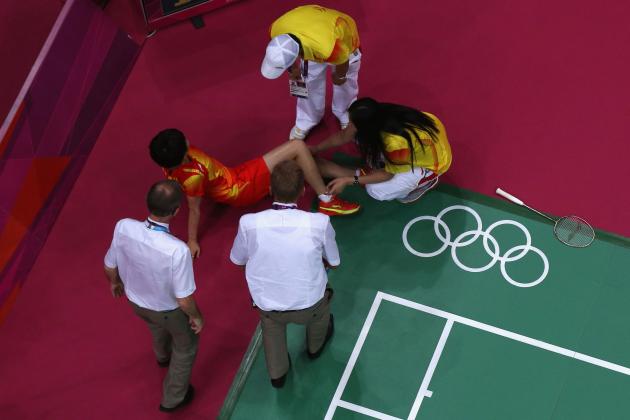 Richard Heathcote/Getty Images

This isn't the way India's Saina Newhal wanted to win a bronze medal.
As if Chinese badminton hasn't been clouded over enough in London, Wang Xin suffered a knee and an ankle injury in the first set (which she won) and later had to withdraw.
On the bright side, Newhal became the second Indian female to ever win an Olympic medal.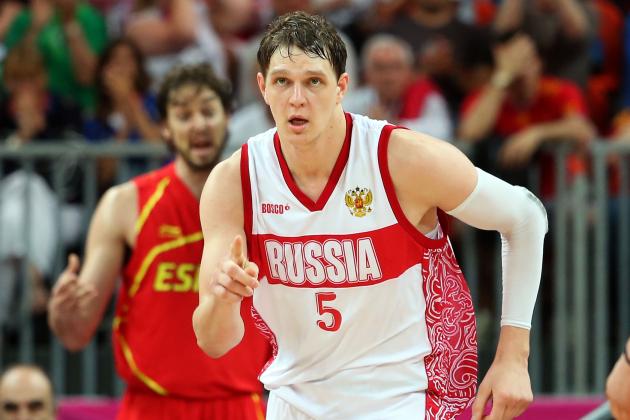 Christian Petersen/Getty Images

Pau Gasol's 20 points weren't enough to avoid a 77-74 defeat at the hands of the surprising Russians on Saturday. It was Spain's first Olympic men's basketball loss to a team other than the U.S. since 2000.
"We won the group today," Russia coach David Blatt said (via The Washington Post). "It's a good feeling. I'd hoped that we would finish in one of the top three spots, to be honest with you, just so that we could avoid the Americans team in the quarters."
Gasol missed the first of two free throws with 5.2 seconds left and his team trailing by a pair. Spain had a 20-2 lead to start the game, but saw it all slip away against a team that barely even qualified for the Olympics.
Now Spain might have to face you-know-who earlier than expected...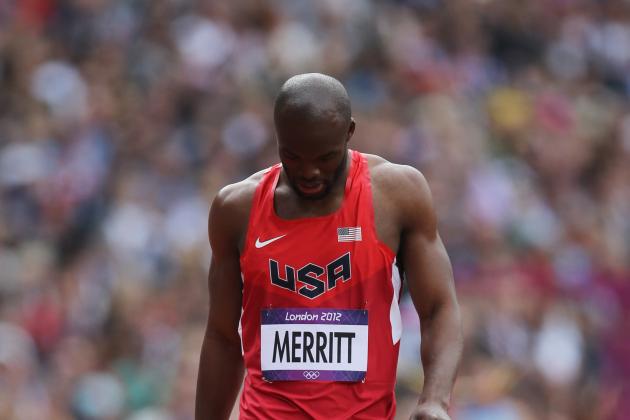 Streeter Lecka/Getty Images

The defending gold medalist in the 400-meter dash, LaShawn Merritt, couldn't finish his lap in the preliminary round due to a hamstring injury.
Not only does it take away a great chance for American gold in a very prestigious event, it also jeopardizes the United States' chances in the 4x400 relay. The Americans are the seven-time defending champions in the relay, and it would be a major steal for rival Jamaica if it ends the streak.
Merritt's closing speed in the anchor leg was the key to victory at the 2011 World Championships.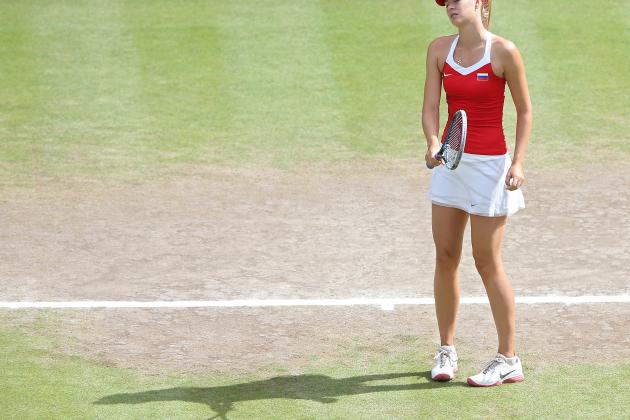 Elsa/Getty Images

Maria Sharapova made the gold-medal match in women's tennis a very anti-climactic affair, taking a 6-0, 6-1 pummeling from Serena Williams.
Sharapova was down 6-0, 3-0 after 45 minutes before winning her only game of the day. She allowed 10 aces from Williams, who was on fire.
No matter how well Williams played, Sharapova laid a big egg on the grass at Wimbledon.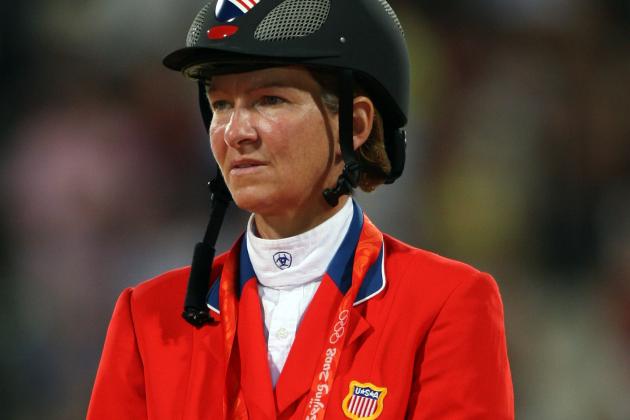 Julian Herbert/Getty Images

Beezie Madden was a favorite in show jumping, but she was eliminated Sunday after her horse, Via Volo, twice refused to jump a fence.
"It was all going well and she was jumping amazing, then she started fighting me quite a bit and all our good work went wrong," Madden said (via The Washington Post). "She hasn't done a lot of shows recently and I think she became a bit too impressed with the whole place."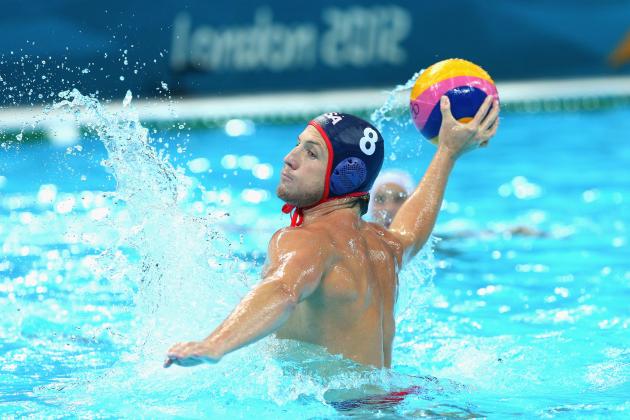 Cameron Spencer/Getty Images

After a silver medal in Beijing, the U.S. men's water polo team is trying to solidify a spot as one of the world's top teams. That effort took a hit when coach Terry Schroeder's squad suffered an 11-5 defeat to Serbia. The Serbs are a formidable opponent and took the lead in Group B.
The timing was poor for the Americans, however, as they have to face three-time defending champion Hungary next.
Daniel Berehulak/Getty Images

The United States women's field hockey team took a huge step forward when it upset Argentina and won the 2011 Pan Am Games.
These London Olympics turned out to be a bust, however, as the Americans fell out of medal contention after they lost to New Zealand 3-2 on Saturday. They are 1-3 in London and face South Africa on Monday.